Veikk Pen Display Studio VK1200 V2 (11.6″ FHD IPS / Battery-free Pen) [ Studio VK1200 V2 ]
Connects to your device via only one USB-C to USB-C cable! Two Pens Included.
Sleek and Portable: Travel with ease with the compact, stylish and durable all-metal body design boasting an all-screen display, anti-slip back, and easy-to-carry size. Get more value with the package that includes not one, but two pens.
Easy to Setup: The VK1200 V2 drawing display connects easily to your device via a new update USB-C cable or a HDMI&USB cable on different devices, compatible with Chromebook, Mac, Windows, Linux and Android (USB3.1 DP1.2) .
Enhanced Color Accuracy: The New AG glass on VK1200 V2 is specifically engineered to maintain color accuracy, preserving the integrity of your artwork and offering superior resistance to scratches and smudges. Experience true-to-life hues, rich tones, and precise color representation, empowering you to create with confidence.
Full-Laminated Technology: Experience precision and accuracy with full-laminated technology, seamlessly combining the glass and screen for the lowest parallax and real paper-like drawing on an 11.6-inch anti-glare FHD IPS screen with 1920×1080 resolution and 72% NTSC.
Battery-free pen and Customized Shortcuts: Enjoy uninterrupted, battery-free drawing with an 8192 levels pressure pen that supports up to 60 degree tilt function on VK1200 V2. Enhance efficiency and convenience with 6 customizable shortcut keys that cater to your unique drawing habits across different software.
More accessories: Get more value with the package that includes not one, but two pens, 28 extra pen nibs, an artist glove, a pen holder, and a clean cloth.
Specs & Details
Dimension: 319 x 190 x 12mm
Model: Studio VK1200 V2
Working Area: 10" x 6"
Report rate: 290RPS
Pen: P05
Pressure Sensitivity: 8192
Reading Height: 10mm
Tilt: 60°
Compatibility: Windows 11/10/8/7, Mac OS 10.12 (or later), Chrome OS 88 (or later), Linux, Android 6.0 (or later, USB3.1 DP1.2)
Full Lamination: Yes
Screen Resolution: 1920 x 1080
Visual Angle: 178°
Power Supply Input: AC 100~240V
Shortcut Keys: 6
In the Box
1 x Pen Display
2 x P05 Battery-free Pen
1 x USB Cable
1 x HDMI Cable
1 x USB-C to USB-C Cable
1 x Pen Case
1 x Pen Holder (8 x Pen Nibs Included)
20 x Pen Nibs
1 x Nib Extractor
1 x Quick Start Guide
1 x Drawing Glove
1 x Cleaning Cloth
Sleek. Slim. Minimalist.
Studio VK1200 V2 Pen display is the super-slim pen display you can hold in your hand and get it ready at anytime your want. Get ready to break free of a pen display and take the limits off what you can do.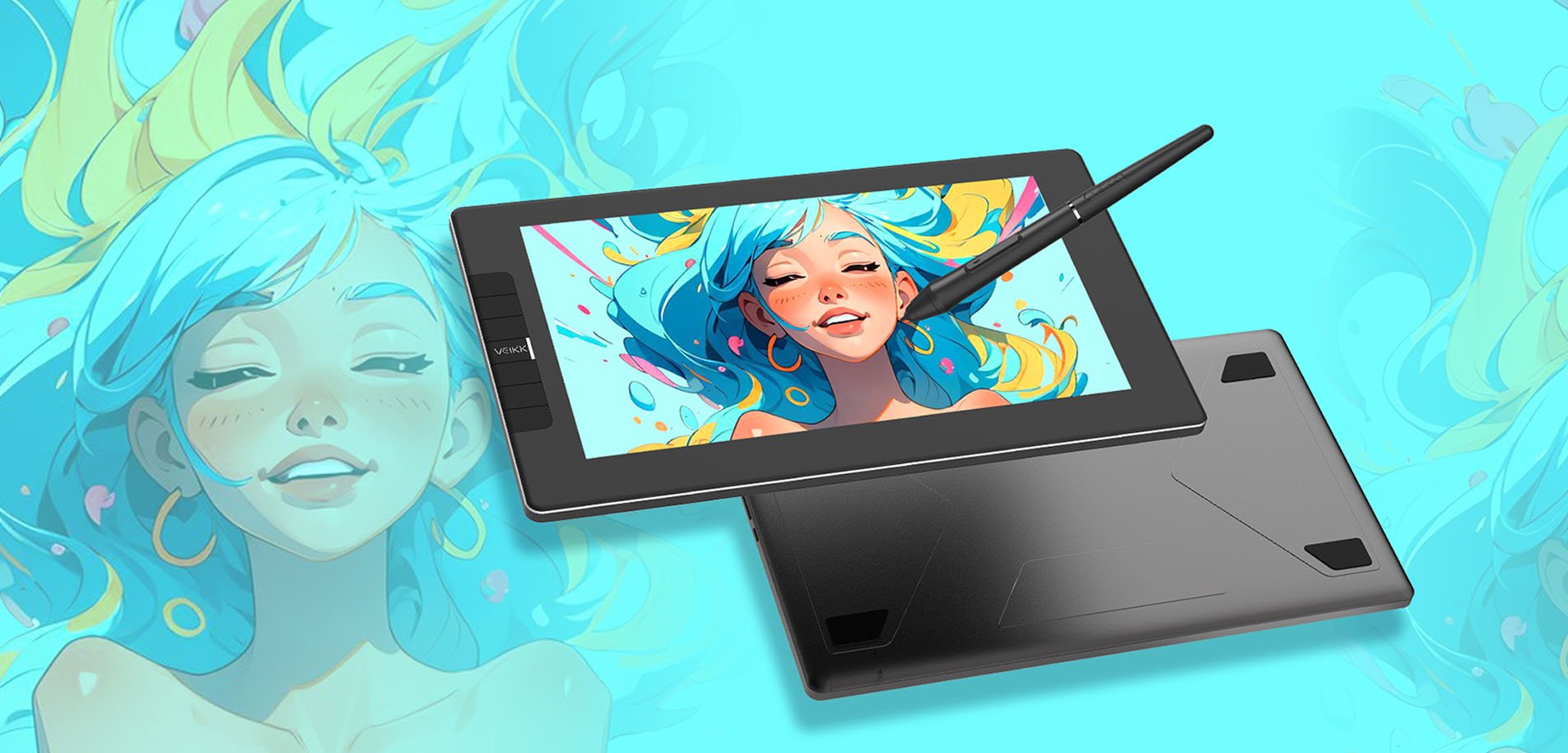 Slim. Modern. Beautiful.
Own your space with a slim, modern drawing display that beautifully integrates with your setup. Designed for drawing, writing, designing, sketching and E-signatures etc. It is also an ideal tool for Online Teaching & Learning.

Easy to Setup
Connects easily to your device via a new update USB-C to USB-C cable on laptop device, you can only use one cable to connect the device. It helps to make your workspace clean and tidy.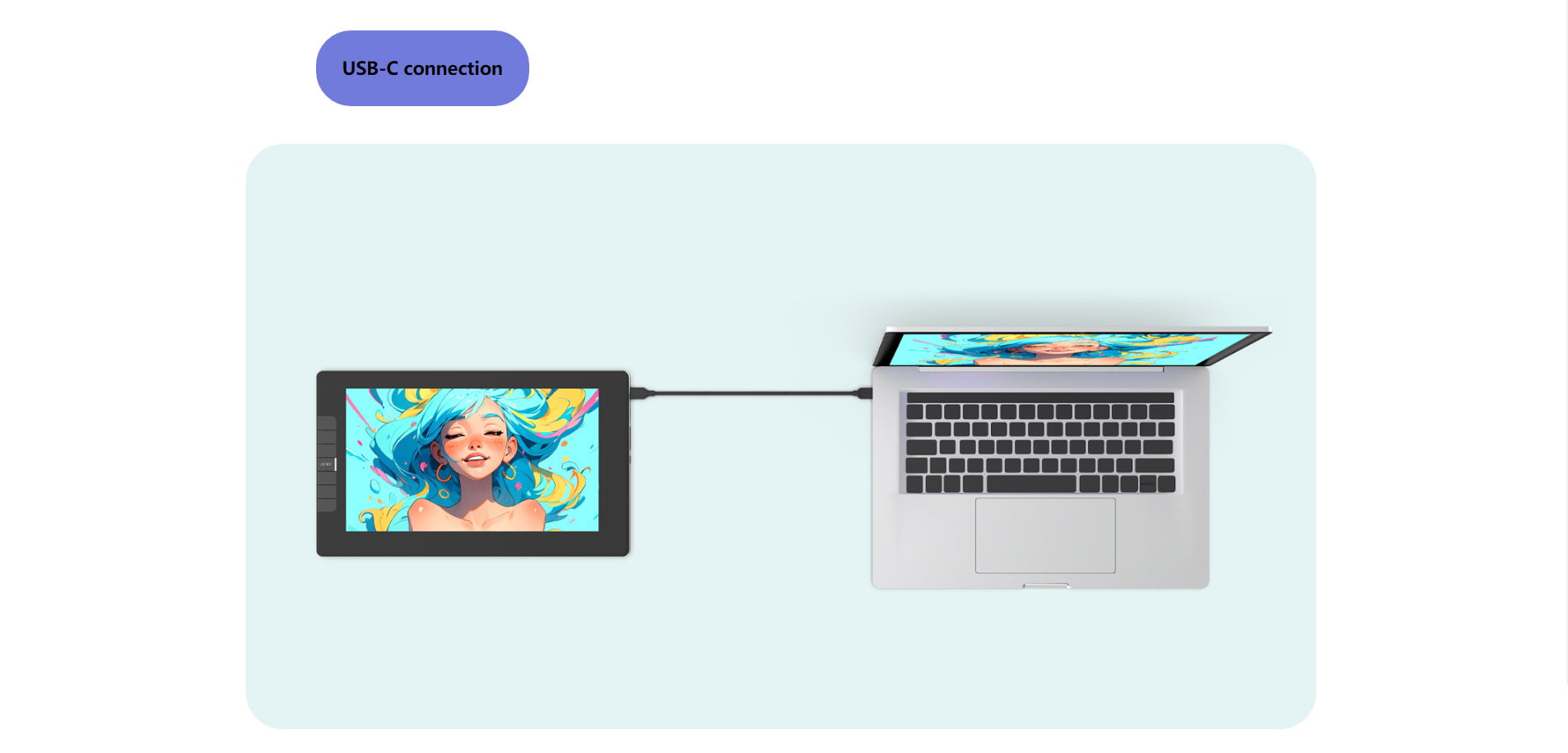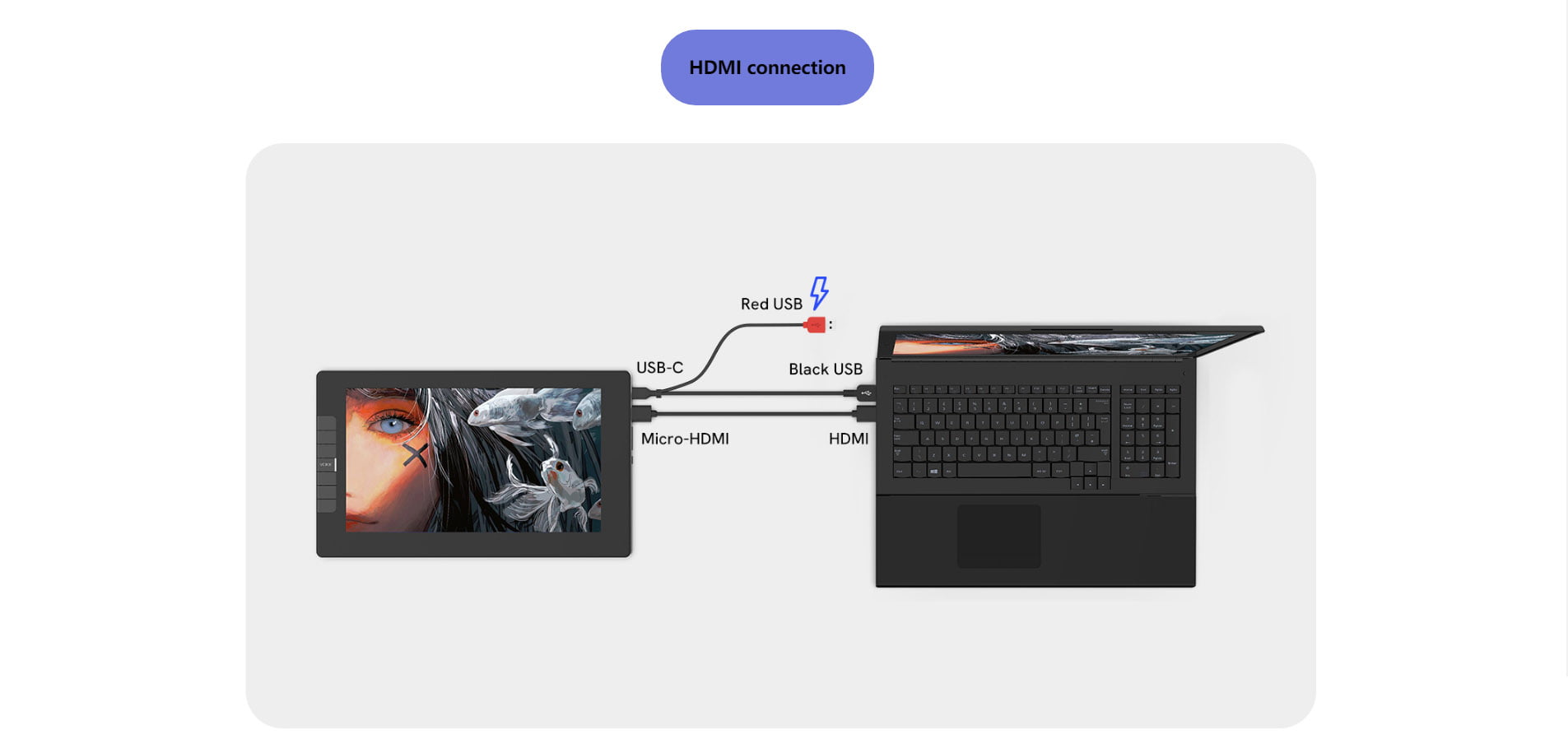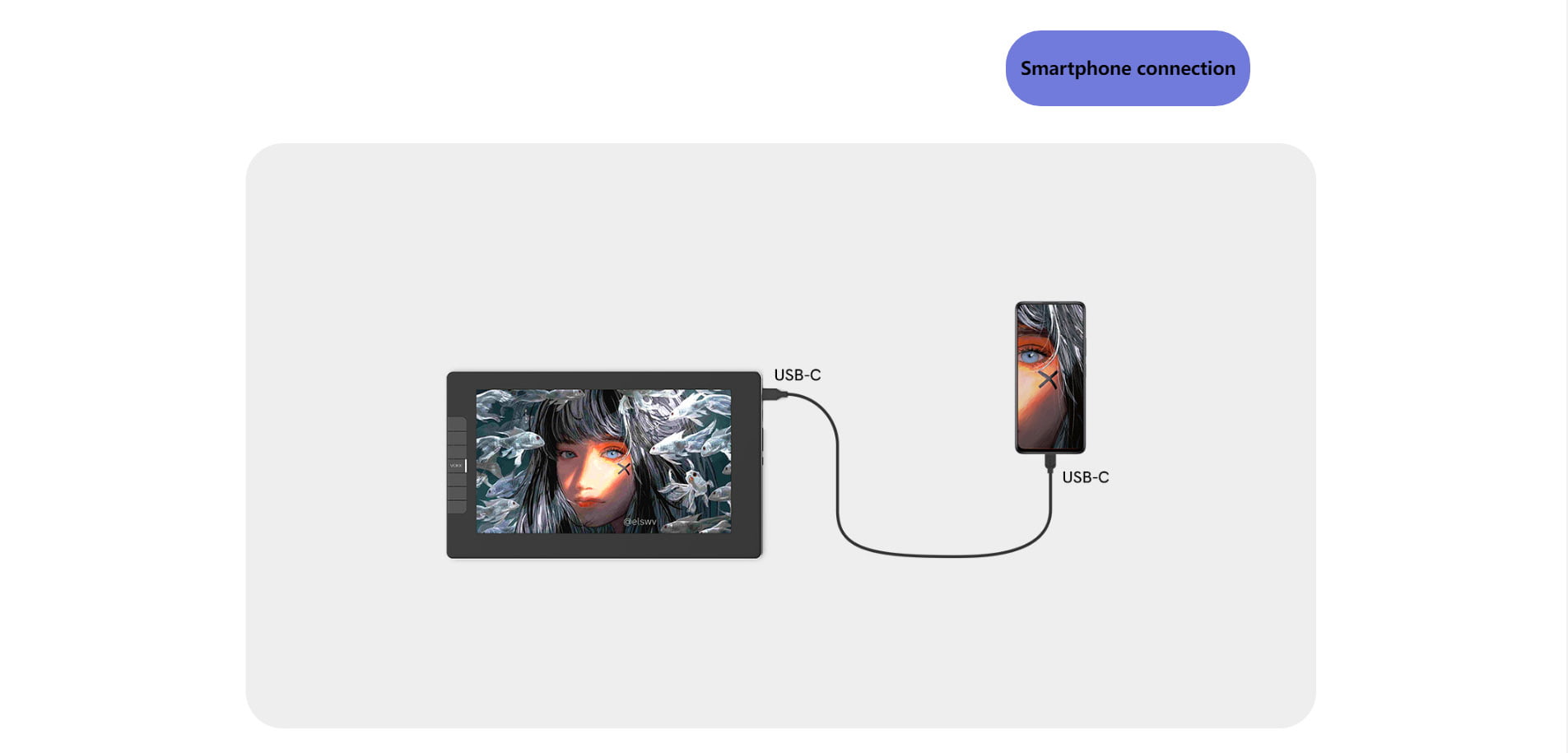 Long Term Durability
Compared with other displays, it features a metal body, which extends its durability and prevents external damage. With the anti-slip design on the back of the display and the pen, you can have a stable drawing experience and just focus on the things that really matter.

Full laminated and High resolution
The full laminated IPS FHD display features 16.7 million of true-to-life colors and ultralow reflectivity, making text sharp and colors vivid, wherever you are.

Portable and Lightweight
The Studio VK1200 V2 pen display features a 11.6-inch compact working area. Sleek and lightweight to slip right into your bag or carry on the go.
Get Power from Shortcut Keys
Forget hunting through keyboards for common functions. Studio VK1200 V2 gets it done with 6 customizable shortcut keys and adjustable screen brightness buttons, enabling you to do so much, so quickly. No matter day or night, keeping you study or work well under different light.

Express yourself naturally with Battery-free pen
P05 battery-free pen comes with Studio VK1200 V2 is versatile and pixel-precise that boosts productivity and lets you get creative. Drawing on Clip Studio Paint, Mark up PDFs or take handwritten notes-P05 battery-free pen works exceptional accruacy and smoothness so you can start learning, collaborating, and creating on the display instantly. And you can press the button on pen to quickly switch between brush and eraser.

Accuracy and Control
8192 levels of pressure sensitivity, 60° tilt and 290 PPS high report rate, enjoy unparalleled accuracy and control with a pixel-precise digital pen that feels as natural and comfortable as using a real pen.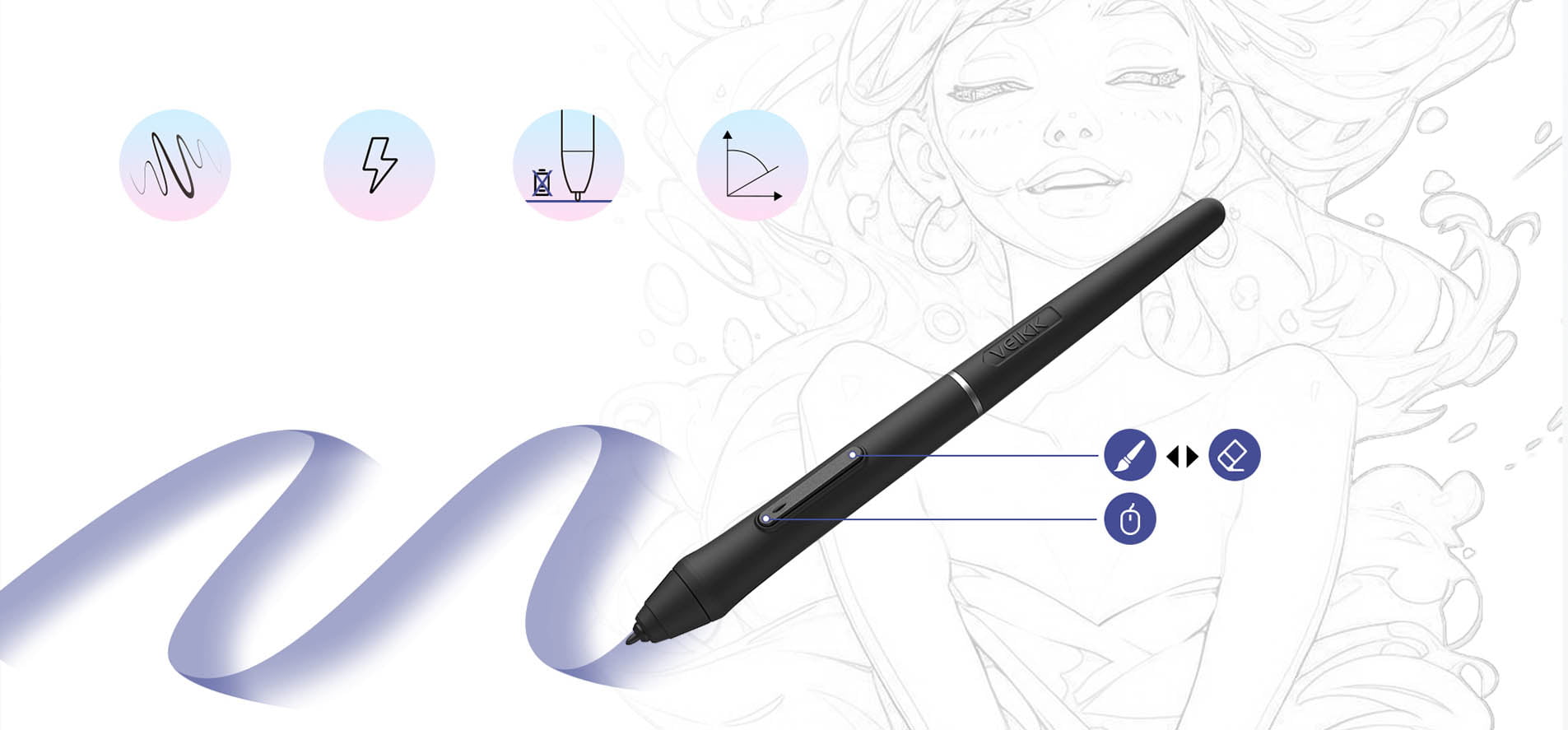 Relax into focus, all day long
The VK1200 V2 features a protective film, lowering the reflected light and reducing visual fatigue during long-time use.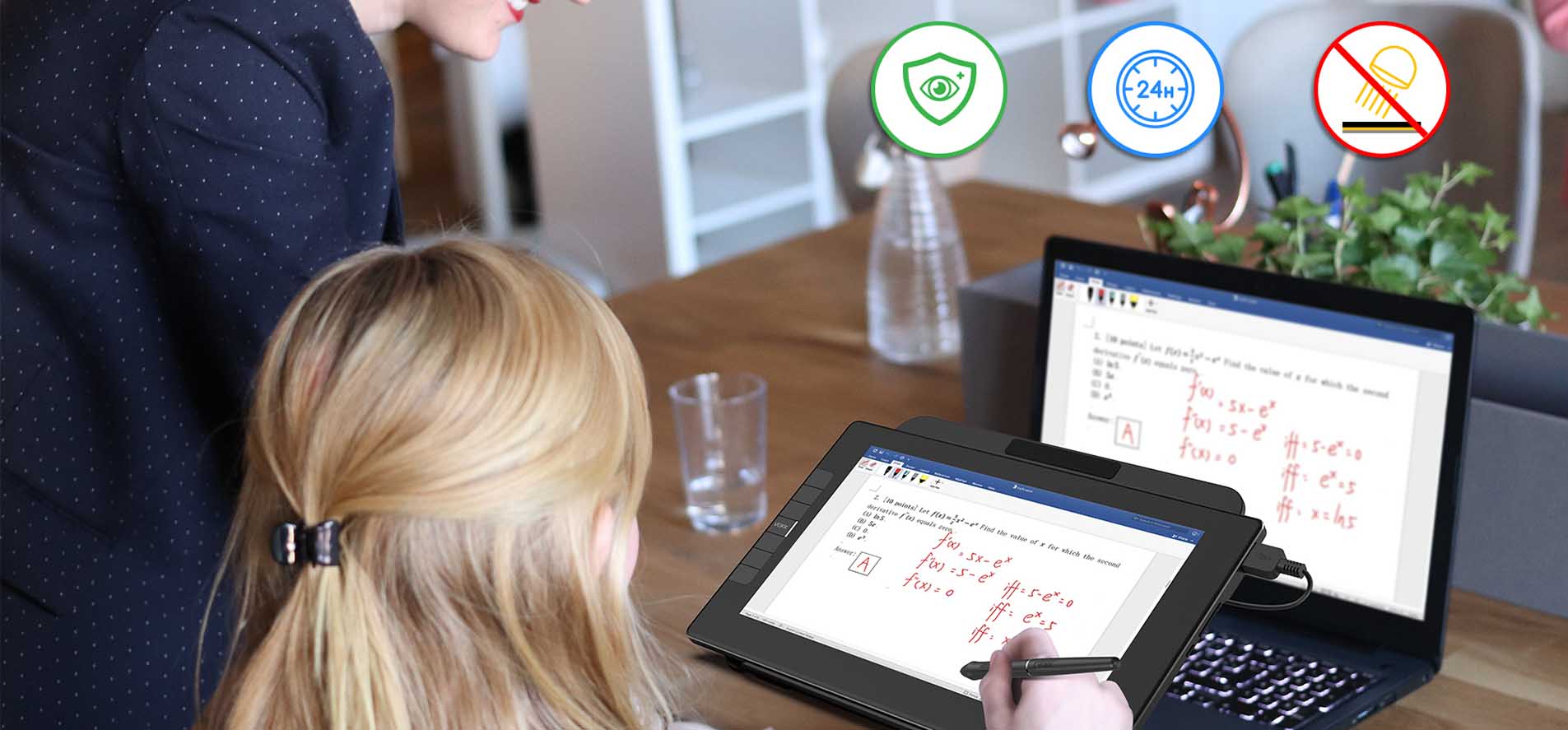 To the platform you love
Studio VK1200 V2 pen display is compatible with Windows 11/10/8/7, Mac OS 10.12 (or later), Chrome OS 88 (or later), Linux(Ubuntu/elementary OS/Pop!OS/ezgo/debian/mint/mageia/centOS/Arch), Android 6.0 or later (USB3.1 DP1.2). Use it to sketch, draw, edit photos, design, or create on software like clipstudio, Adobe Creative software, Medibang, Autodesk Sketchbook, FlipaClip, Zenbrush, Artrage, and more.
Easy Start with MediBang Software
MediBang Paint is a free illustration and manga creation software that has been downloaded over 80 million times in more than 150 countries.
It is a drawing tool used by a wide range of users, from beginner illustrators to professional artists and manga creators.
With its simple and user-friendly interface, it provides the best environment for creators around the world to create anytime, anywhere.
Download

For More Info. Click Here
For More Veikk Product Click Here