Veikk Nib 10 pieces /Bag For P05 Pen Work for Veikk VK430 VK640 , VK1060 , VK1060 Pro , VK1200 , Voila L , VK2200P
More about Veikk p05 Nib 10Pcs
Stable performance: The swivel pen nib is made of high-quality plastic material, which is durable and not easy to break. it can be used for a long time.
Quality you can trust: If you have any questions about the product, please feel free to contact us and we will solve it for you as soon as possible.
Installation is simple: It is easy to install and remove, no tools required. you just need to put the pen nib into the hole of the corresponding hole on the back of the pen, and then insert the pen into the slot of the pen.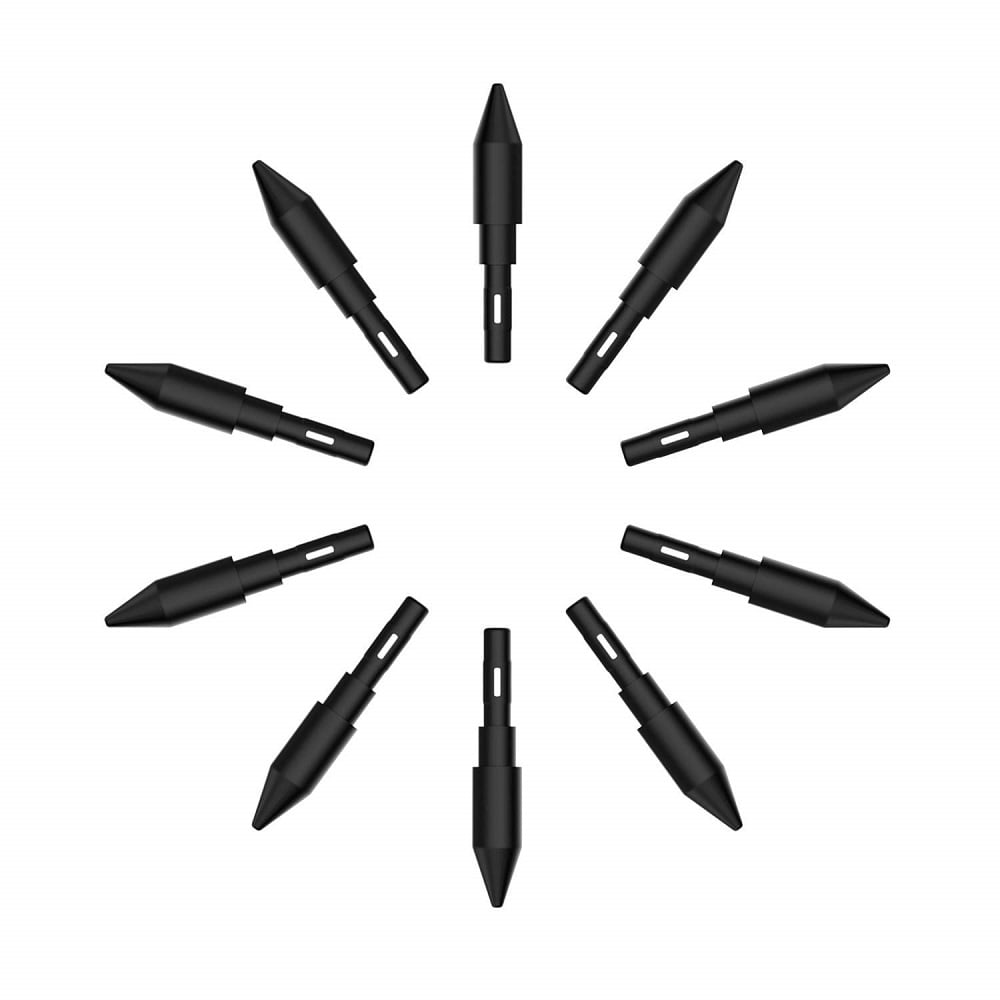 Features:
Made of high-quality wear-resistant material, comfortable and durable.
Delicate brush strokes, smooth writing.
Easy to replace, just use the pen clip to gently pull the nib out.(The clip is not included)
Suitable for VEIKK S640/A30 graphics tablets.
The Veikk p05 Nib 10Pcs includes 10 pen nibs.
For more information about this product visit official website of Veikk
For more related products visit us at our website