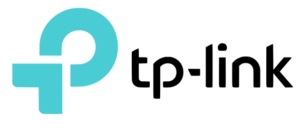 TP-Link AX6600 Tri-Band Wi-Fi Gaming Router Archer GX90
Beast features of TP-Link AX6600 Archer GX90
Game Band – Tri-Band structure provides a 4.8 Gbps Game Band exclusive for your gaming rigs and brings pure immersion.† ‡
Game Accelerator – Detect and optimize gaming streams, to ensure your gaming stays immersive.
The Statistics – Real-time latency, game duration and network resource allocation in a glance with fine-tuned UI.
Game Protector – Keep your accounts and documents safe with Homecare™ security system.
Expansive Coverage – 8 antennas, Beamforming, high-power FEM, 4T4R combine to deliver WiFi coverage up to a 4-bedroom house.
2.5 Gbps Wired Connection –  Unleash the potential of your next-level bandwidth network with a 2.5 Gbps WAN/LAN port.
Powerful Processing – 1.5 GHz Quad-Core CPU ensure your network performance always at peak run.
Easy Setup – Set it up in minutes with the powerful Tether app.
PURE GAMING PURE IMMERSION
AX6600 Tri-Band Wi-Fi 6 Gaming Router
Archer GX90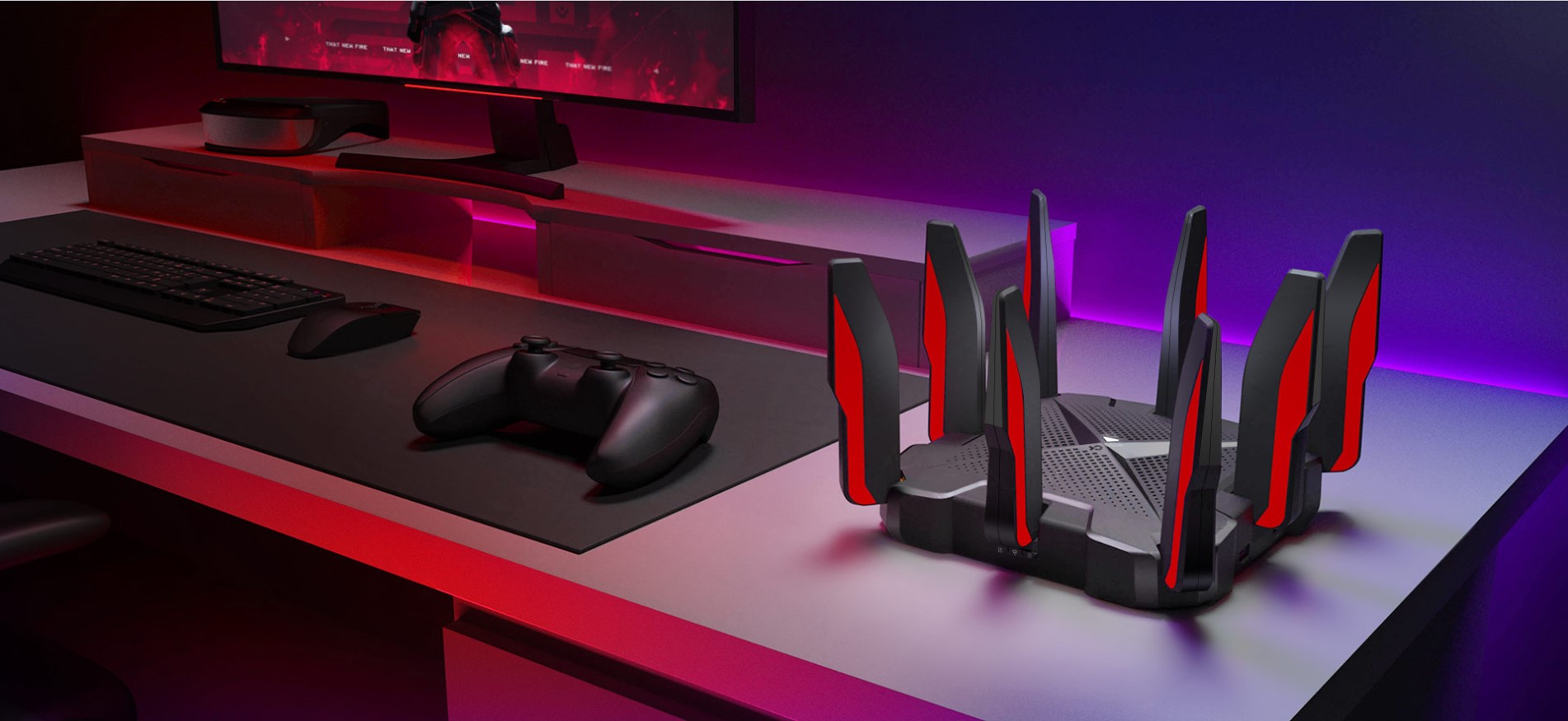 Wi-Fi 6
Gaming Band
 Low Latency 
Game Accelerator
Playing Statistics
Game Protector
 Whole Home One Mesh WiFi
FUELS YOUR WINNING WITH POWERFUL TRI-BAND
Archer GX90 provides 3 distinct bands with combined speed up to warp 6579 Mbps. A fully featured Gaming Band is equiped with 4T4R and HE160 technology, offering all your gaming rigs at top speed 4804 Mbps and preventing interference from other devices.†‡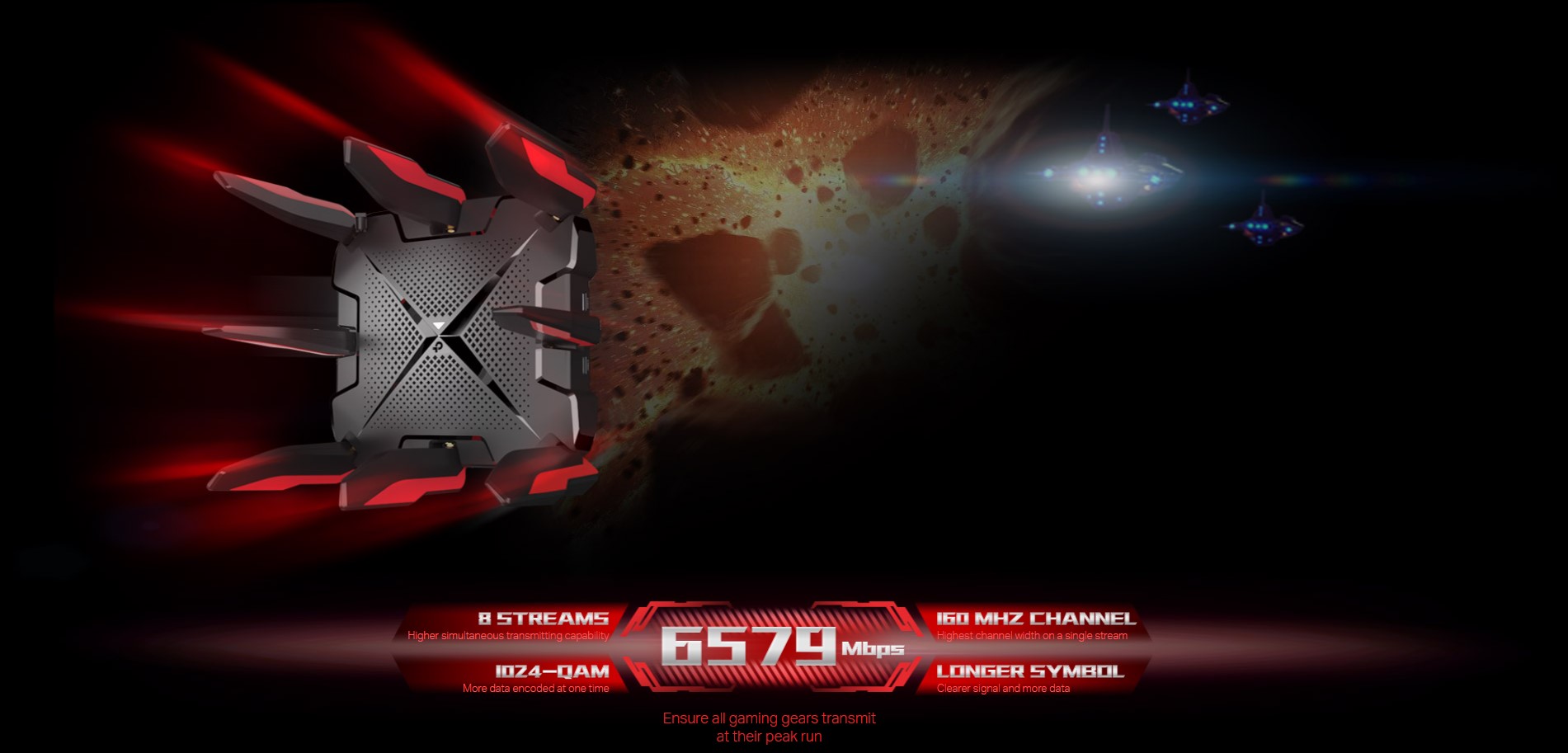 LIGHTNING ATTACK TO DEFEAT LATENCY
More connected devices mean more fun, without dragging down performance. Revolutionary OFDMA is introduced to improve average throughput by 4× and cut the latency. Take advantage of incredibly low latency to demolish your enemies, with your team crew together.**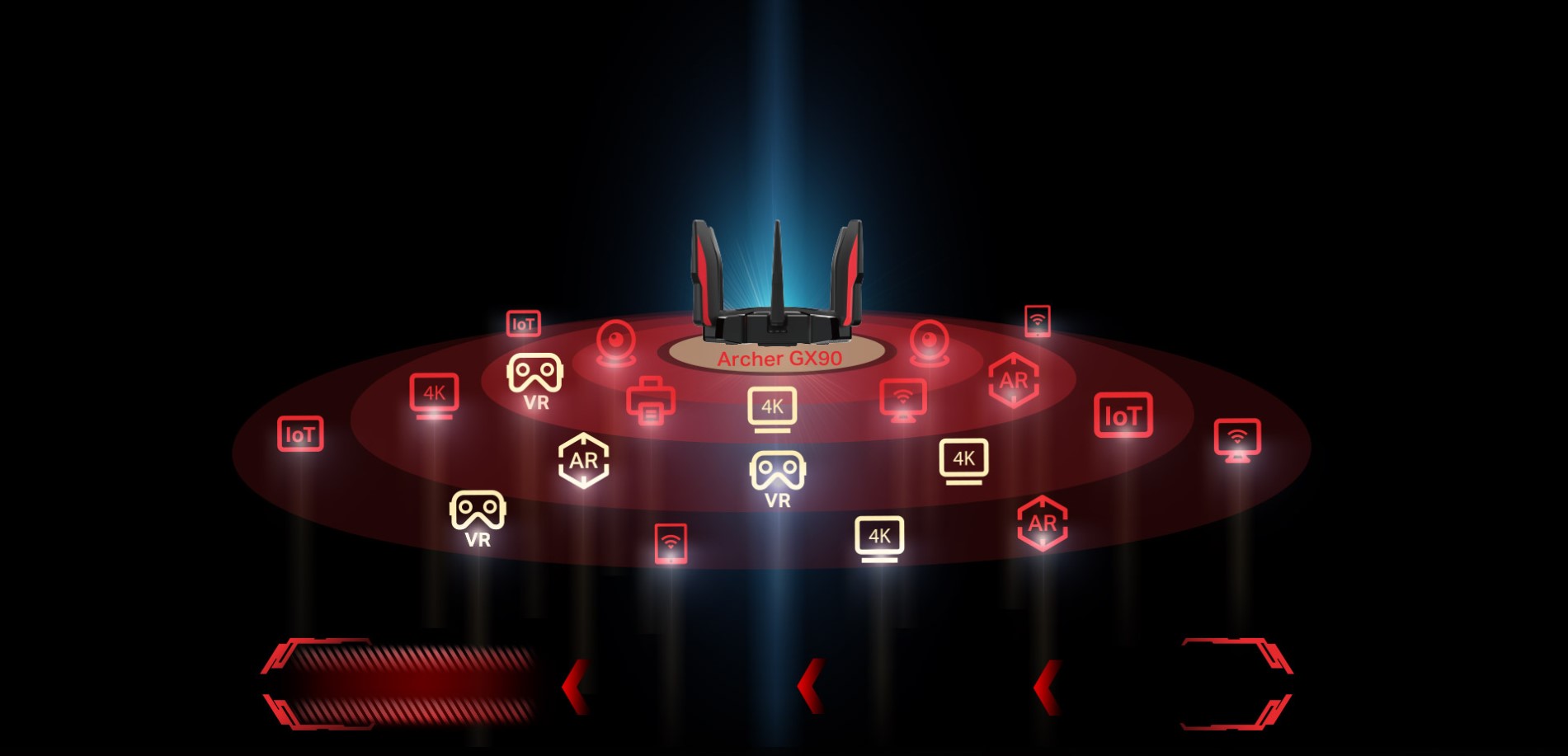 CRUSH THE LAG WIN THE GAME
GAME ACCELERATOR automatically detects and optimizes gaming streams, to ensure your gaming stays immersive, and keep your network as fast as your reaction speed.△
KNOW YOUR NETWORK
GAME STATISTICS shows the real-time latency, game duration and system utilization at a glance in a refreshed dashboard with fine-tuned UI elements, puts total control at your fingertips.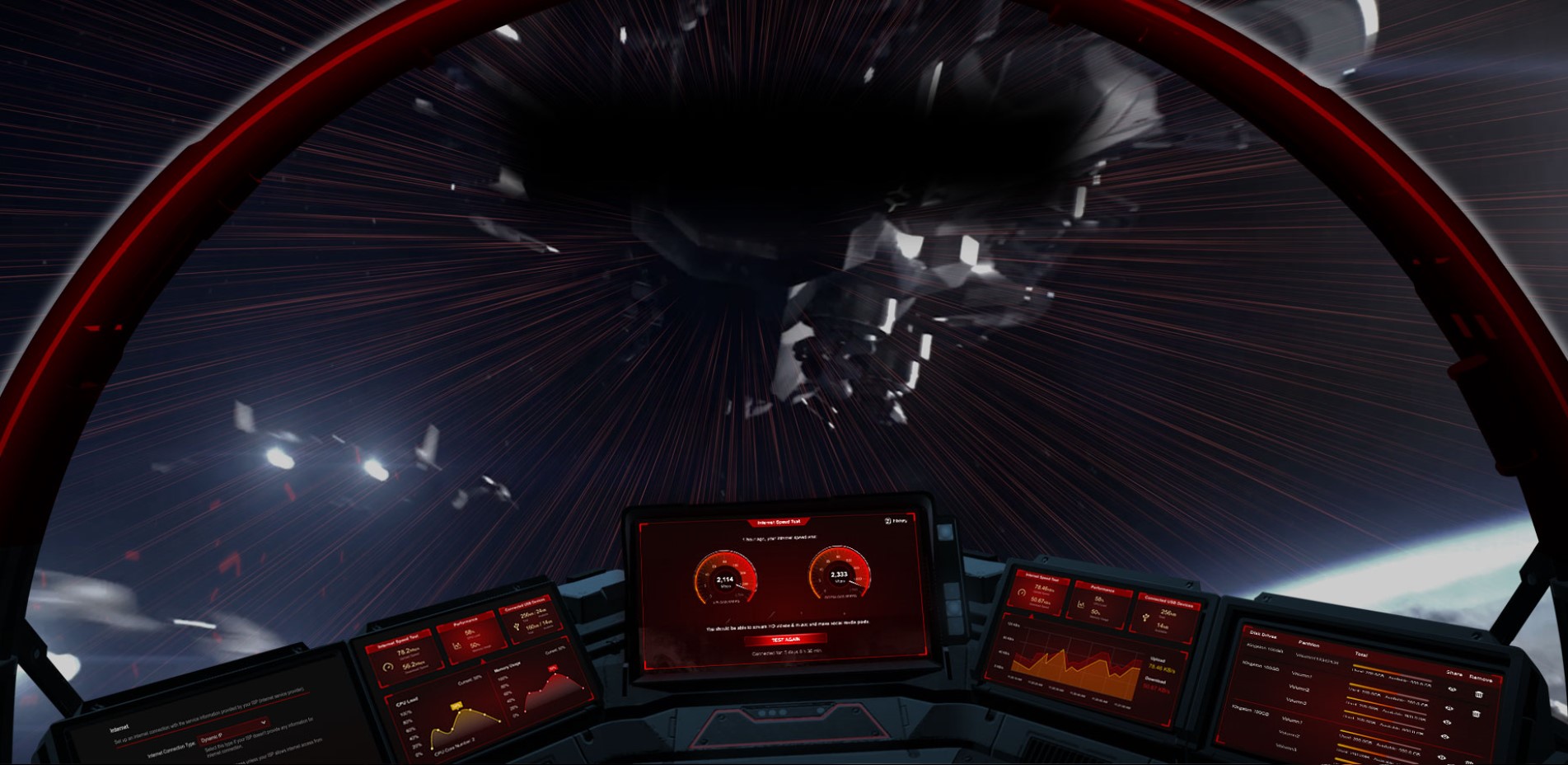 KEEP ALL ELEMENTS SECURITY
GAME PROTECTOR keeps your accounts and system safe. This enhanced HomeCare™ security system provides malicious site checker, portintrusion prevention, and infected device isolation, delivering comprehensive antivirus protection that ensures you're total security while gaming online.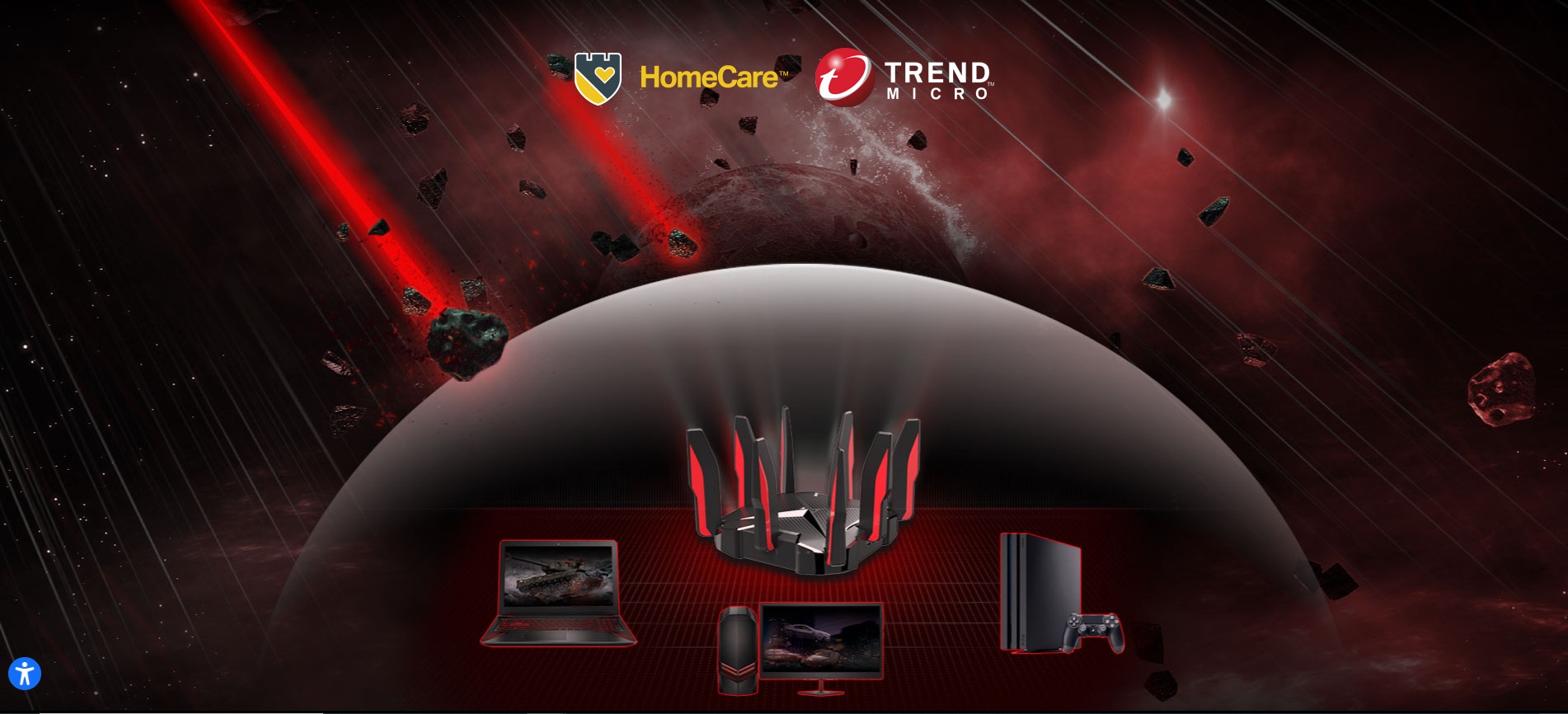 GAME ON THE FAST LANE
GAMING BAND—a dedicated gaming band for your game rigs, makes your online games and your families' Netflix 4K streaming no more competitor.
DFS expands available channel automatically, get on the more vacant lane and boost the game.

BATTLE-TESTED HARDWARE
Equipped with 1.5 GHz Quad-Core CPU to handle huge throughput and crush the lag. 2.5 Gbps WAN/LAN port and two USB ports provide versatile connectivity to your home network.

Specification
WIRELESS
Standards
Wi-Fi 6
IEEE 802.11ax/ac/n/a 5 GHz
IEEE 802.11ax/n/b/g 2.4 GHz
WiFi Speeds
AX6600
5 GHz: 4804 Mbps (802.11ax, HE160)
5 GHz: 1201 Mbps (802.11ax)
2.4 GHz: 574 Mbps (802.11ax)
WiFi Range
4 Bedroom Houses

---

8× Detachable High-Performance Antennas
Multiple antennas form a signal-boosting array to cover more directions and large areas

Beamforming
Concentrates wireless signal strength towards clients to expand WiFi range

High-Power FEM
Improves transmission power to strengthen signal coverage

4T4R
Multiple streams in the same band strengthen the fault tolerance in transmission

WiFi Capacity
Very High

---

Tri-Band
Allocate devices to different bands for optimal performance

4×4 MU-MIMO
Simultaneously communicates with multiple MU-MIMO clients

OFDMA
Simultaneously communicates with multiple Wi-Fi 6 clients

Airtime Fairness
Improves network efficiency by limiting excessive occupation

DFS
Access an extra band to reduce congestion

8 Streams
Connect your devices to more bandwidth

Working Modes
Router Mode
Access Point Mode
HARDWARE
Processor
1.5 GHz Quad-Core CPU
Ethernet Ports
1× 2.5 Gbps WAN/LAN Port
1× Gigabit WAN/LAN Port
3× Gigabit LAN Ports
USB Support
1× USB 3.0 Port
1× USB 2.0 PortSupported Partition Formats:
NTFS, exFAT, HFS+, FAT32Supported Functions:
Apple Time Machine
FTP Server
Media Server
Samba Server
Buttons
Wi-Fi On/Off Button
Power On/Off Button
LED On/Off Button
WPS Button
Reset Button
Power
12 V ⎓ 5 A
SECURITY
WiFi Encryption
WPA
WPA2
WPA3
WPA/WPA2-Enterprise (802.1x)
Network Security
SPI Firewall
Access Control
IP & MAC Binding
Application Layer GatewayHomeCare™ Antivirus

---

Malicious Site Checker
Port Intrusion Prevention
Infected Device Isolation
Notification and Log

Guest Network
2× 5 GHz Guest Network
1× 2.4 GHz Guest Network
VPN Server
OpenVPN
PPTP
SOFTWARE
Protocols
IPv4
IPv6

Game Center

1.Game Accelerator

Detects and optimizes gaming streams to keep latency as low as possible

2.Game Statistics
Check real-time latency, system utilization, and game duration on a redesigned dashboard to tweak every detail

3.Game Protector
Keep your accounts and system safe with HomeCare™ antivirus protection

Service Kits
HomeCare™
OneMesh™

OneMesh™ Supported

Without replacing your existing devices or buying a whole new WiFi ecosystem, OneMesh™ helps you create a more flexible network that covers your entire home with TP-Link OneMesh™ products.

Parental Controls
HomeCare™ Parental Controls

---

Custom Profiles
Content Filtering
App Block
URL Filtering
Time Limit
Time Schedule (Bedtime)
Log Insight

WAN Types
Dynamic IP
Static IP
PPPoE
PPTP
L2TP
Quality of Service
Game Accelerator QoS.

QoS by Device

HomeCare™ QoS

---

QoS by Application

Cloud Service
Auto Firmware Upgrade
OTA Firmware Upgrade
TP-Link ID
DDNS
NAT Forwarding
Port Forwarding
Port Triggering
DMZ
UPnP
IPTV
IGMP Proxy
IGMP Snooping
Bridge
Tag VLAN
DHCP
Address Reservation
DHCP Client List
Server
DDNS
TP-Link
NO-IP
DynDNS
Management
Tether App
Webpage
OTHER
System Requirements

Internet Explorer 11+, Firefox 12.0+, Chrome 20.0+, Safari 4.0+, or other JavaScript-enabled browser

Cable or DSL Modem (if needed)

Subscription with an internet service provider (for internet access)

Certifications
FCC, CE, RoHS

Environment

Operating Temperature: 0℃~40℃ (32℉ ~104℉)

Storage Temperature: -40℃~70℃ (-40℉ ~158℉)

Operating Humidity: 10%~90% non-condensing

Storage Humidity: 5%~90% non-condensing
TEST DATA
WiFi Transmission Power
CE:
<20dBm(2.4GHz)
<23dBm(5.15GHz~5.35GHz)
<30dBm(5.47GHz~5.725GHz)
FCC:
<30dBm(2.4GHz & 5.15GHz~5.25GHz & 5.725GHz~5.825GHz)
<24dBm(5.25GHz-5.35GHz & 5.47GHz-5.725 GHz)
WiFi Reception Sensitivity

1.5 GHz-1:

2.11a 6Mbps:-93dBm, 11a 54Mbps:-76dBm

3.11ac VHT20 MCS0:-92dBm, 11ac VHT20 MCS8:-69dBm

4.11ac VHT40 MCS0:-90dBm, 11ac VHT40 MCS9:-65dBm

5.11ac VHT80 MCS0:-87dBm, 11ac VHT80 MCS9:-62dBm

6.11ax HE20 MCS0:-93dBm,11ax HE20 MCS11:-62dBm

7.11ax HE40 MCS0:-90dBm,11ax HE40 MCS11:-59dBm

8.11ax HE80 MCS0:-87dBm,11ax HE80 MCS11:-56dBm

9.5 GHz-2 (Gaming Band):

10.11a 6Mbps:-96dBm, 11a 54Mbps:-77dBm

11.11ac VHT20 MCS0:-95dBm, 11ac VHT20 MCS11:-64dBm

12.11ac VHT40 MCS0:-93dBm, 11ac VHT40 MCS11:-62dBm

13.11ac VHT80 MCS0:-90dBm, 11ac VHT80 MCS11:-59dBm

14.11ac VHT160 MCS0:-84dBm, 11ac VHT160 MCS11:-53dBm

15.11ax HE20 MCS0:-93dBm,11ax HE20 MCS11:-62dBm

16.11ax HE40 MCS0:-90dBm,11ax HE40 MCS11:-59dBm

17.11ax HE80 MCS0:-87dBm,11ax HE80 MCS11:-57dBm

18.11ax HE160 MCS0:-84dBm,11ax HE160 MCS11:-54dBm

2.4 GHz:

11g 6Mbps:-96dBm, 11g 54Mbps:-77dBm

11n HT20 MCS0:-95dBm, 11n HT20 MCS7:-76dBm

11n HT40 MCS0:-93dBm, 11n HT40 MCS7:-73dBm

11ac VHT20 MCS0:-95dBm, 11ac VHT20 MCS8:-73dBm

11ac VHT40 MCS0:-92dBm, 11ac VHT40 MCS9:-68dBm

11ax HE20 MCS0:-95dBm,11ax HE20 MCS11:-64dBm

11ax HE40 MCS0:-95dBm,11ax HE40 MCS11:-62dBm
PHYSICAL
Dimensions (W×D×H)
8.3 × 8.3 × 2.0 in
(212 × 212 × 51.8 mm)
Package Contents
Wi-Fi Router Archer GX90
Power Adapter
RJ45 Ethernet Cable
Quick Installation Guide
For more information about TP-Link AX6600 Archer GX90 visit official website of TP Link
For more related products visit us at our website