Remax Game Earphone With Vibration & Noise Canceling Earphones (1-Jack 3.5mm)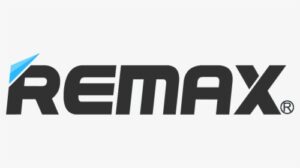 Remax Earphone With Vibration
RB-S17
Specification:
1 . Speaker Size : 9.2mm
2 . Speaker Impedance : 64Ω ± 15%
3 . Vibrator Impedance : 12Ω ± 15%
4 . Frequency Response : 20-20000Hz
5 . SPL: 80 ± 3dB
6 . MIC: 42 ± 3dB
7 . Maximum Output Power : 20mw
8 . Vibrator : 10.6mm
9 . Connector : 3.5mm
10 . Cable Length : 120cm
What is AUX And how this Headphone Work
An auxiliary port AUX is a type of standard communications port on a device that accommodates audio signals for:
MP3 players.
Headphones and headsets.
Microphones.
Speakers .
And other audio devices, including some fairly traditional audio technologies.
If you plug speakers or mics or headsets into a primary device, with the possible exception of some types of USB setups, you're typically connecting in through what you would call an auxiliary port.
Computer port  (COM1) on a traditional PC is typically configured as an audio aux port. which is the first serial port with a preconfigured assignment for serial devices.
An RS 232 standardization applies to various PC audio attachments, many of which are converted to the 3.5mm or 1/8 inch standard audio jack on a lot of peripheral hardware.
Generally, the use of these audio ports requires different types of adapters and fittings for backward compatibility as system components evolve from many different manufacturers.
You can visit us at Our Facebook Page For more New Offers :
For more related products visit Us at Our Website :