Google Chrome Cast 3rd Generation GA00439-US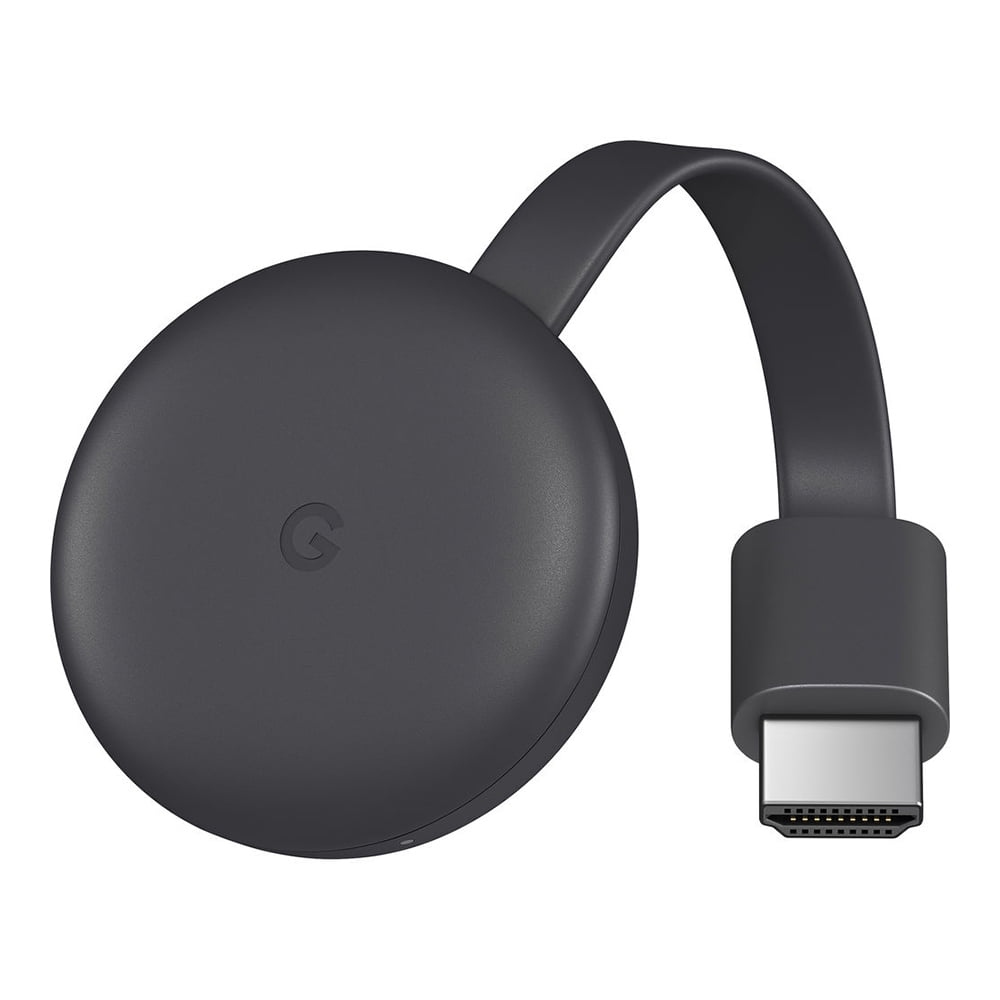 Stream from your device to your TV
Stream from Android and iPhone:
Enjoy thousands of Android or iPhone App , and play or pause directly from your phone .
See your laptop on your TV:
Mirror your laptop screen to you TV with your Chrome browser .
Surf the web or see your media on the big screen .
Command your TV from your Tablet:
Turn your Android or iOS tablet into an even better entertainment center.
Just tap the Cast button in any compatible App .
Setup in 3 steps:
1) Plug in Chromecast into your (HDMI) TV and visit :
chromecast.com/setup.
2) Connect Chromecast to your Wi-Fi network.
3) Tap the Cast button in a Cast-enabled App.
Tech Specs :
Dimensions & Weight
L: (51.81mm) , W: (13.8mm) , Diameter: 51.9mm
Weight: 40g
Resolution
up to 1080p 60 fps
Wireless
Wi-Fi 802.11ac (2.4GHz / 5GHz)
Supported Operating Systems
Android , iOS , Mac ,Windows .
What`s Included (inside Box):
Chromecast , Power Cable , Power Adapter .
---
For more details about ( Google Chrome Cast 3rd Generation GA00439-US ) :
For more google products :
For more accessories  :