Pisen 18W 2 Ports USB C and USB Quick Charge 3.0 – TS-C115 EU Plug
Features of Pisen 18W 2-Ports TS-C115
High charging speed: thanks to Power Delivery and Quick Charge 3.0, the Pisen charger offers you an excellent charging experience. When using the QC 3.0 port, the efficiency is increased by up to 38% and the charging speed by 27% due to the higher current and lower voltage.
the PD port not only improves charging efficiency, but also provides fast charging for more device types.
Excellent safety: Pisen charger works with one port up to 18 W and with dual ports up to 15 W, this is higher than the operating performance of most original mobile phone chargers.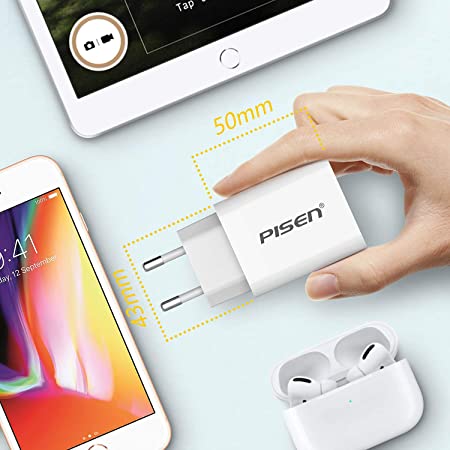 But thanks to the special INOV algorithm, the heat generation is reduced by 45%, and the charger automatically selects the appropriate current and voltage (5 V/3 A, 9 V/2 A, 12 V/1.5 A), effectively preventing overheating and overloading.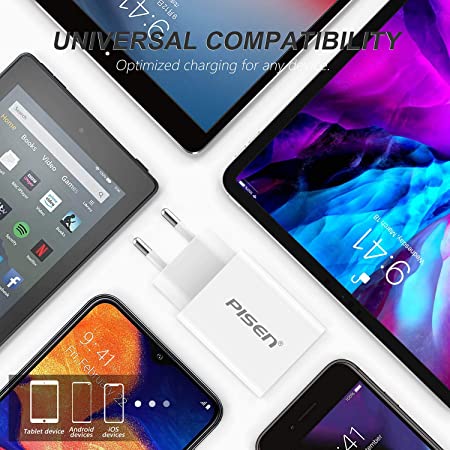 Ideal for travelling: the charger is made of a high-quality fire ant polycarbonate, it is robust and stable and the net weight is only 82 g, which is great for travelling.
thanks to the dual port design, you can charge two devices at the same time at high speed, which significantly reduces the required charging time. Therefore, only one charger is needed to meet all your charging needs when travelling.
Universal compatibility: Pisen USB charger is compatible with most devices.
This USB charger charges all Power Delivery and Quick Charge 3.0 compatible devices at high speed. In addition, Pisen charger offers a normal charging speed for most USB C and USB A port devices.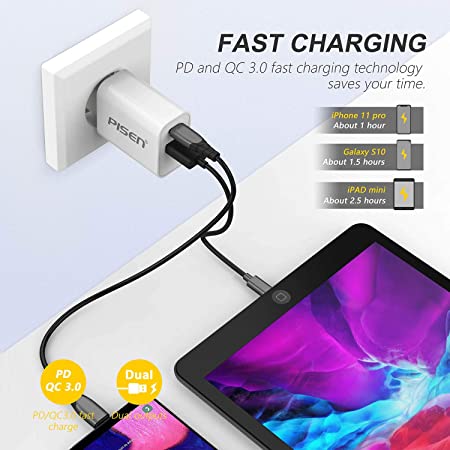 Width input voltage: the Pisen USB C charger can adapt to wide voltages. Even if you live or have to be in an area with unstable voltage.
this charger can provide a stable power supply for your device under safety conditions. You don't have to worry about the device running out of power.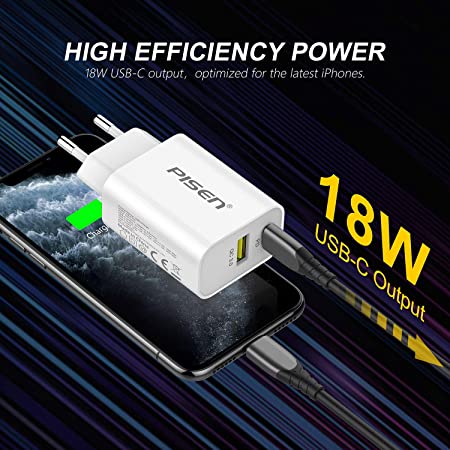 You can visit Our Facebook Page for more New Offers
For more related products visit Us at Our website