Microsoft Ocean Plastic wireless Bluetooth Mouse [  I38-00009 ]
Most features
resolution: 1000 dpi
wireless range: up to 5 meters
battery life: up to 12 months (approximately) 
AA alkaline battery is included
Compatibility: Microsoft Windows 11/10/8.1  ( The device must support Bluetooth® version 4.0 or higher )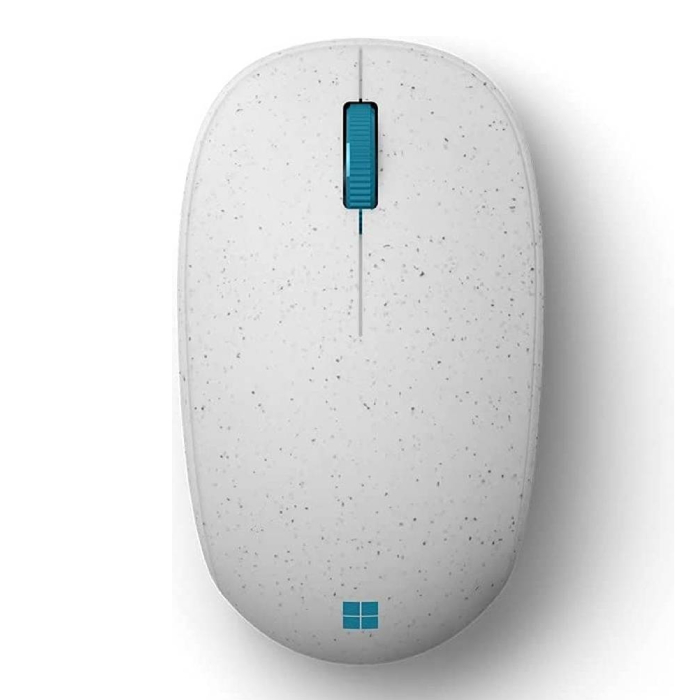 Recycle plastic collected from the oceans to help clean up our oceans
Microsoft Ocean Plastic Mouse is a small step forward in Microsoft's sustainability journey. Made with 20% recycled ocean plastic, the hull is a breakthrough in materials technology that begins removing plastic waste from oceans and waterways. 100% recyclable small box.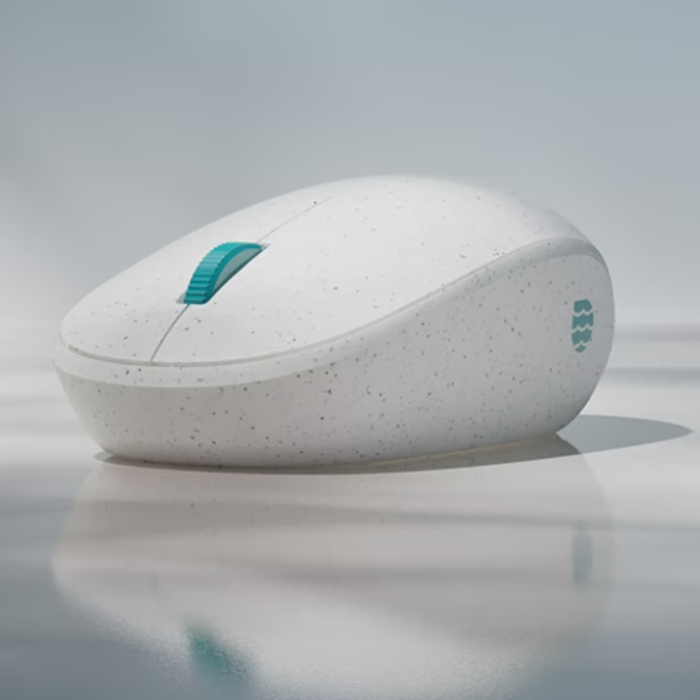 Innovating sustainable materials
Plastic pellets collected from the ocean and recycled are mixed during the development process of the materials that make up the mouse's skeleton.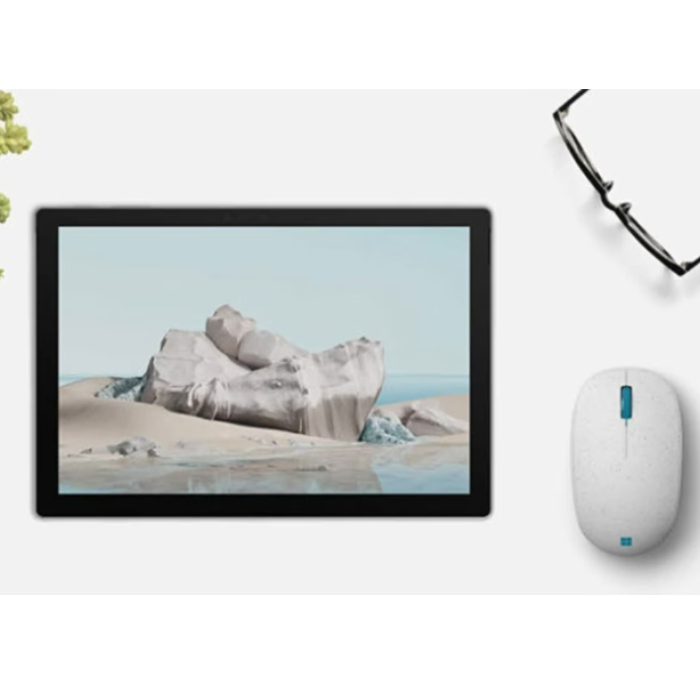 Designed for efficiency
Get up to 12 months of battery life (approximately) .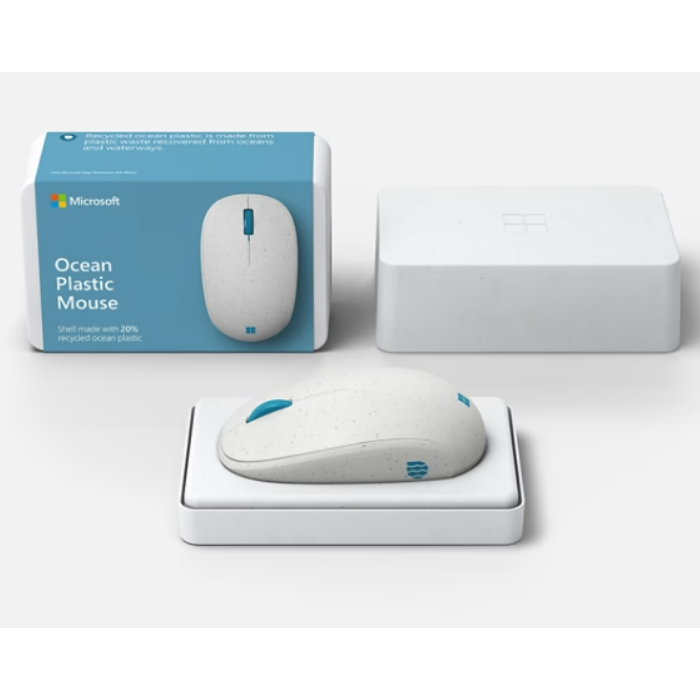 Specification
connection interface:
Compatible with Bluetooth Low Energy 4.0/4.1/4.2/5.0
radio frequency:
The frequency band is 2.4 GHz
Compatibility:
Microsoft Windows 11/10/8.1
The device must support Bluetooth® version 4.0 or higher
Dimensions:
3.95 x 2.29 x 1.50 in (100.4 x 58.2 x 38.3 mm)
weight:
84 g (2.963 oz) (including batteries)
the battery:
AA alkaline battery (included and pre-installed)
battery life:
up to 12 months (approximatly)
Materials:
Shell is made with 20% recycled ocean plastic.
Technology details:
Mouse tracking system: tracking via blue LED light
Shooting Speed: Dynamically adaptive at 4000fps
XY resolution: 1000 dpi (39.4 dpi)
Tracking speed: up to 762 millimeters (30 inches) per second