Razer Atheris – Ergonomic Gaming Wireless Mouse RZ01-02170100-R3G1
More about Razer Atheris Ergonomic Mouse
PRODUCTIVITY, MEET PERFORMANCE
Optimized for both work and play, the Razer Atheris is packed with features such as industry – leading signal stability, dual – connectivity, and over 300 hours of continuous use*, all in a pocket – sized ergonomic body, focused on delivering performance and productivity.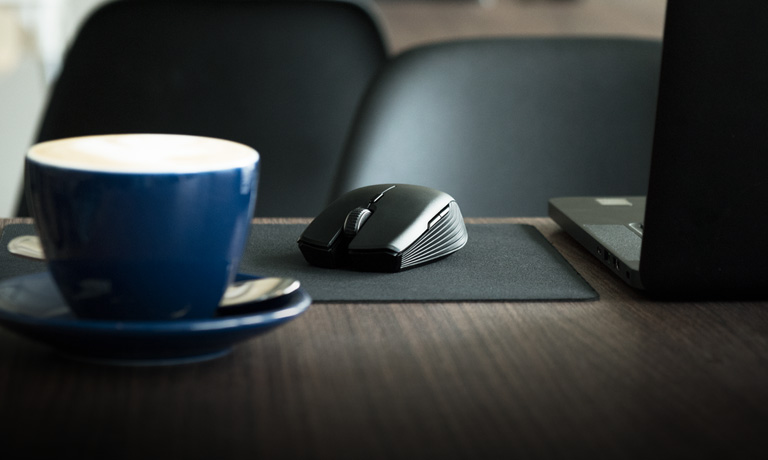 Battery life may vary based on connection type.
350 – HOUR CONTINUOUS USE ON A PAIR OF AA BATTERIES*
When you're constantly traveling for work, or busy with back – to – back meetings, you don't want to worry about replacing batteries. Which is why the Razer Atheris is engineered to give you over 300 hours * of interruption – free use.
On Bluetooth connection
Battery life may vary based on connection type.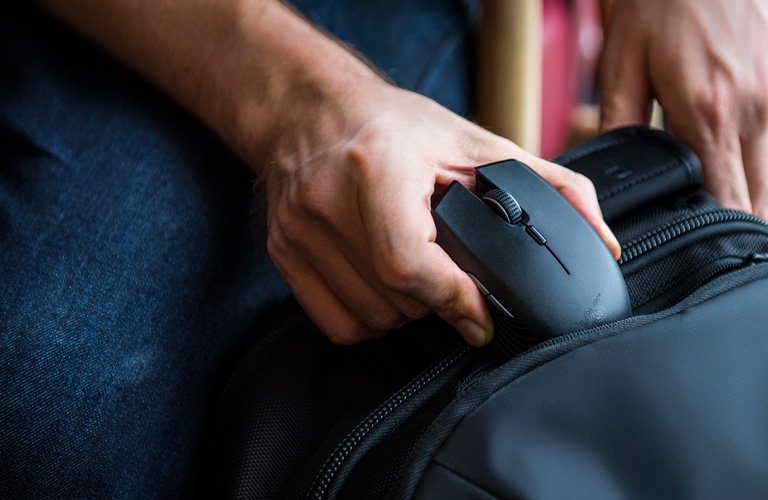 7,200 DPI OPTICAL SENSOR
With a 7,200 DPI optical sensor, the Razer Atheris has one of the highest DPI for a mobile mouse. It gives you extreme accuracy and incredible control over spreadsheets or headshots. The extra resolution works perfectly for multiple monitors and even 4K screens and beyond.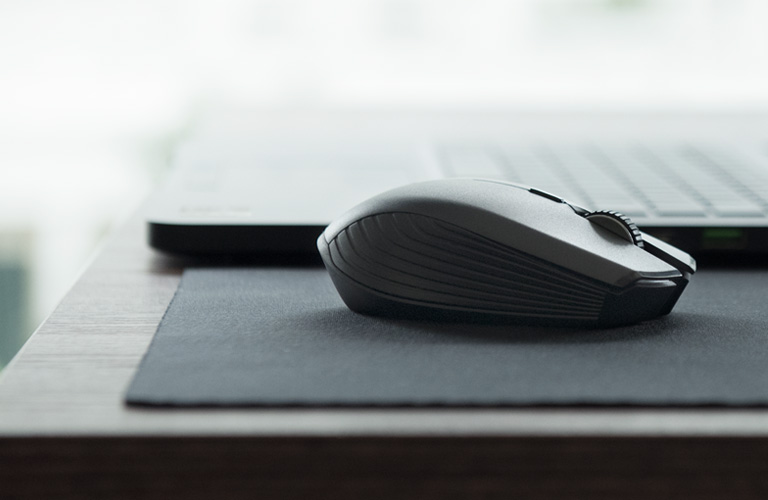 2.4 GHZ WITH ADAPTIVE FREQUENCY TECHNOLOGY*
Featuring Razer's proprietary wireless technology, the Razer Atheris provides you with industry-leading transmission stability. So whether you're in a café or the office where multiple wireless devices may interfere with the frequency, your mouse maintains a solid connection.
Optional 2.4 GHz dongle included .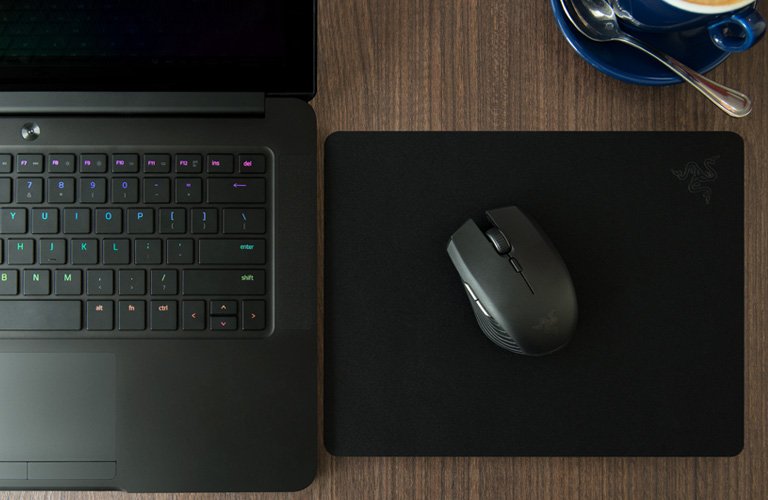 The Razer Atheris is part of the Razer Productivity Suite, which comprises of high performance products designed especially for professional use .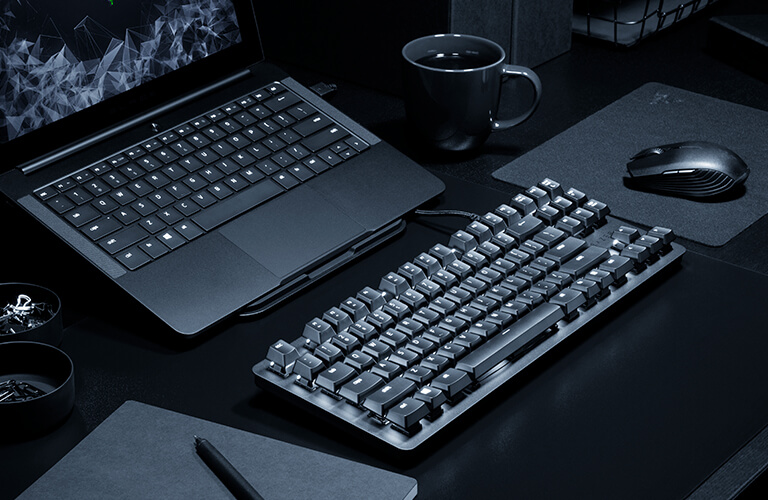 Specification :
TILT SCROLL WHEEL
No
FORM FACTOR
False – Ambidextrous
MAX ACCELERATION
30
MAX SENSITIVITY
7200
RGB LIGHTING
None
APPROXIMATE WEIGHT
0.14 lbs / 66 g (Excluding batteries)
BATTERY LIFE
Up to 350 hours
MAX SPEED
220
SWITCH LIFECYCLE
20 Million Clicks
PROGRAMMABLE BUTTONS
5
ON BOARD MEMORY PROFILES
None
CONNECTIVITY
AFT Wireless
APPROXIMATE SIZE
Length x Grip Width x Height

3.9″ x 2.5″ x 1.35″
99.7 mm x 62.8 mm x 34.1 mm

SWITCH TYPE
Mechanical
DOCK COMPATIBILITY
None
SENSOR
Optical
MOUSE FEET
Standard Stock Feet
CABLE
None
General Information of Gaming Mice , How to choose your mouse
Gaming mice can be a great investment if you want a device that is more comfortable, more durable, has improved functionality, and is optimized for gaming performance. Gaming mice are made to fit different grip styles, have more buttons, and have a faster response time. Perfect for the serious gamer.
Ergonomics
Gaming mice are often more comfortable than regular mice as they are designed for longer periods of gaming in mind.
Different gaming mice will support specific grip styles, will have ambidextrous support or will be ergonomic for one hand, and some mice have adjustable weight.
Grip Styles
There are three main grip styles for mice.
Different gaming mice will be sold to suit these different grip styles unlike regular mice that are generic and won't be designed to suit any of these styles.
The key is to find a mouse that is made for the grip style you have.
Palm Grip: The palm grip is the most common grip, and it is when the whole hand is resting on the mouse.
Claw Grip: This grip is common for competitive gamers as it helps the user to be more precise in clicking.
Fingertip Grip: This style has the greatest control and is more natural feeling compared to the claw grip. The one drawback is that it is the most tiring of these three styles.
For more information about this product visit official website of Razer
For more related products visit us at our website