Max Light Wight Headset 1-Jack MAX-450
Moreover Max Headset 1-Jack MAX-450
HD Microphone
Exquisite Shaoe
In-Ear Design
Gold Plateg Plug
*Sound Localization
*Stereo Music
*Microphone
*Speakers
*Comfortable to wear
Specifications :
Type : Open air
Diameter Headset : 40mm diameter
Dome type power handling capacity : 50mw
Impedance : 32 ohms at 1 kHz
Sensitivity : 108 dB/mW
Frequency Respons : 20-20000 Hz
Panjang kabel : 1.5m with stereo mini plug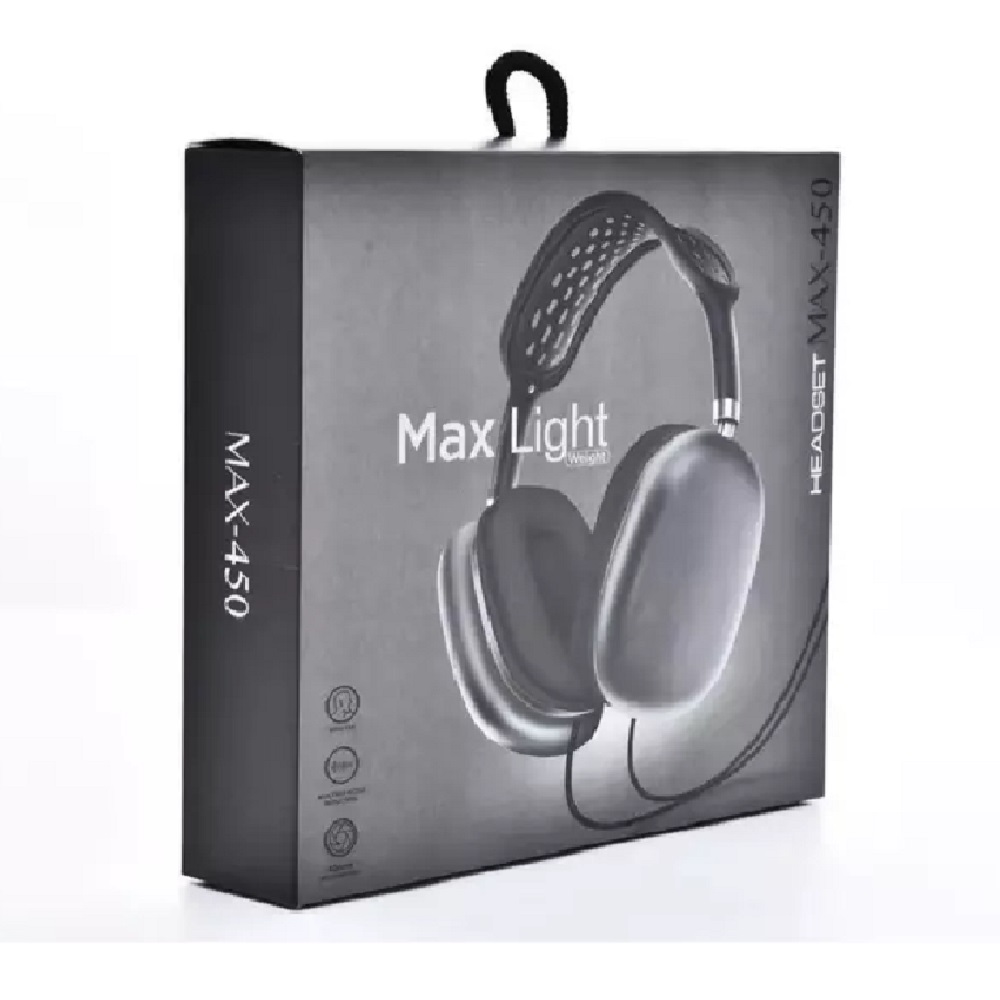 Descriptions of Headset
This headset ergonomically engineered can create a good hale and hearty atmosphere during the gaming process. It makes you comfortable and feel nothing on your head, just completely immerse yourself into the gaming world. Brings you comfort and exceptional gaming adventure. Specifications: Impedance: 320 + 15% Frequency Range: 50~20KHZ Sensitivity: 106dB + 3dB Distortion: <3% Rated Power: 10mW MIC Directivity: omnidirectional Sensitivity: -52dB + 3dB Work Voltage: 2V, maximum 1OV Plug type: 3.5mm audio plug Size: 210 * 190 * 90mm
Max Headset 1-Jack MAX-450 Can work with your android phone with put the single jack to your port , add to this it can work else with PS4 , PS5 , Nintendo switch , Laptop , your MP3 Device .
it have another features such as lightweight , with the low weight of it you can pick it up with your bag and use it to in the Bus or in Online meetings and in a lot of other places
You can visit our Facebook Page for more New Offers
For more related products visit us at our website