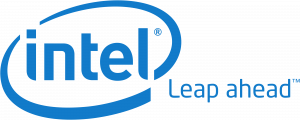 Intel® Core™ i9-12900KS Processor ( 30MB Cache , up to 5.50 GHz ) FC-LGA16A BX8071512900KS
More about Intel® Core™ i9-12900KS
Revolutionary performance and multitasking.
With the highest clock speeds and a groundbreaking new architecture, you'll be able to push your gameplay to new heights while secondary apps run seamlessly in the background.

Up to 5.5 GHz Max Clock Speed

16 Cores (8 Performance – cores, 8 Efficient-cores)

24 Threads (16 on Performance-cores, 8 on Efficient-cores)

Unlocked and overclockable
Performance beyond the cores.
The new processor architecture is also compatible with the latest platform innovations, giving you performance improvements throughout your PC.

Support for PCIe Gen 5 and DDR5 for high-performance components like memory and graphics.

Thunderbolt 4 and Intel Killer Wi-Fi 6/6E (Gig+) deliver fast transfer speeds and connections to peripherals.

Separate overclocking controls for both types of cores gives you nuanced personalization.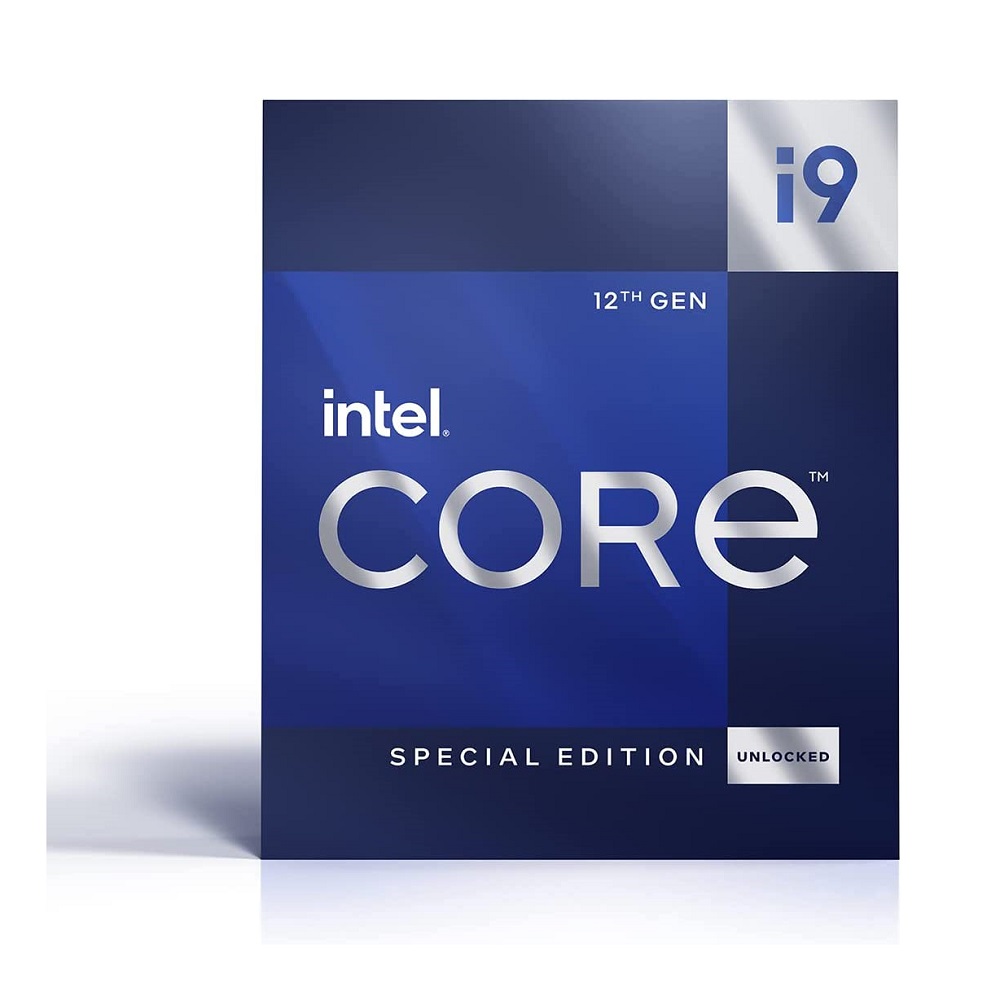 | | |
| --- | --- |
| UPE | Compare Intel® Products | |
| CPU Title | |
| Essentials | Intel® Core™ i9-12900KS Processor (30M Cache – up to 5.50 GHz) |
| Product Collection | |
| Code Name | 12th Generation Intel® Core™ i9 Processors |
| Vertical Segment | Products formerly Alder Lake |
| Processor Number | Desktop |
| Status | i9-12900KS |
| Launch Date | Launched |
| Lithography | Q1'22 |
| Use Conditions | Intel 7 |
| CPU Specifications | PC/Client/Tablet |
| Total Cores | |
| # of Performance – cores | 16 |
| # of Efficient – cores | 8 |
| Total Threads | 8 |
| Max Turbo Frequency | 24 |
| Intel® Thermal Velocity Boost Frequency | 5.50 GHz |
| Intel® Turbo Boost Max Technology 3.0 Frequency ‡ | 5.50 GHz |
| Performance – core Max Turbo Frequency | 5.30 GHz |
| Efficient – core Max Turbo Frequency | 5.20 GHz |
| Performance – core Base Frequency | 4.00 GHz |
| Efficient – core Base Frequency | 3.40 GHz |
| Cache | 2.50 GHz |
| Total L2 Cache | 30 MB Intel® Smart Cache |
| Processor Base Power | 14 MB |
| Maximum Turbo Power | 150 W |
| Supplemental Information | 241 W |
| Embedded Options Available | |
| Datasheet | No |
| Memory Specifications | View now |
| Max Memory Size (dependent on memory type) | |
| Memory Types | 128 GB |
| Max # of Memory Channels | Up to DDR5 4800 MT/s Up to DDR4 3200 MT/s |
| Max Memory Bandwidth | 2 |
| ECC Memory Supported   ‡ | 76.8 GB/s |
| Processor Graphics | Yes |
| Processor Graphics ‡ | |
| Graphics Base Frequency | Intel® UHD Graphics 770 |
| Graphics Max Dynamic Frequency | 300 MHz |
| Graphics Output | 1.55 GHz |
| Execution Units | eDP 1.4b |  DP 1.4a |  HDMI 2.1 |
| Max Resolution (HDMI)‡ | 32 |
| Max Resolution (DP)‡ | 4096 x 2160 @ 60Hz |
| Max Resolution (e DP – Integrated Flat Panel)‡ | 7680 x 4320 @ 60Hz |
| DirectX * Support | 5120 x 3200 @ 120Hz |
| OpenGL * Support | 12 |
| OpenCL * Support | 4.5 |
| Multi-Format Codec Engines | 3 |
| Intel® Quick Sync Video | 2 |
| Intel® Clear Video HD Technology | Yes |
| # of Displays Supported ‡ | Yes |
| Device ID | 4 |
| Expansion Options | 0x4680 |
| Direct Media Interface (DMI) Revision | |
| Max # of DMI Lanes | 4 |
| Scalability | 8 |
| PCI Express Revision | 1S Only |
| PCI Express Configurations ‡ | 5.0 and 4.0 |
| Max # of PCI Express Lanes | Up to 1×16+4 |  2×8+4 |
| Package Specifications | 20 |
| Sockets Supported | |
| Max CPU Configuration | FCLGA1700 |
| Thermal Solution Specification | 1 |
| Intel® Thermal Velocity Boost Temperature | PCG 2022E |
| TJUNCTION | 50 °C |
| Package Size | 90°C |
| Advanced Technologies | 45.0 mm x 37.5 mm |
| Intel® Gaussian & Neural Accelerator | |
| Intel® Thread Director | 3 |
| Intel® Deep Learning Boost (Intel ® DL Boost) | Yes |
| Intel® Optane™ Memory Supported ‡ | Yes |
| Intel® Speed Shift Technology | Yes |
| Intel® Adaptive Boost Technology | Yes |
| Intel® Thermal Velocity Boost | Yes |
| Intel® Turbo Boost Max Technology 3.0 ‡ | Yes |
| Intel® Turbo Boost Technology ‡ | Yes |
| Intel® Hyper – Threading Technology ‡ | 2 |
| Intel® 64 ‡ | Yes |
| Instruction Set | Yes |
| Instruction Set Extensions | 64-bit |
| Idle States | Intel® SSE4.1 |  Intel® SSE4.2 |  Intel® AVX2 |
| Enhanced Intel Speed Step ® Technology | Yes |
| Thermal Monitoring Technologies | Yes |
| Intel® Volume Management Device (VMD) | Yes |
| Security & Reliability | Yes |
| Intel v Pro ® Eligibility ‡ | |
| Intel® Threat Detection Technology (TDT) | Intel v Pro® Enterprise |
| Intel® Active Management Technology (AMT) ‡ | Yes |
| Intel® Standard Manageability (ISM) ‡ | Yes |
| Intel® One – Click Recovery ‡ | Yes |
| Intel® Hardware Shield Eligibility ‡ | Yes |
| Intel® Control – Flow Enforcement Technology | Yes |
| Intel® Total Memory Encryption – Multi Key | Yes |
| Intel® Total Memory Encryption | Yes |
| Intel® AES New Instructions | Yes |
| Secure Key | Yes |
| Intel® OS Guard | Yes |
| Intel® Trusted Execution Technology ‡ | Yes |
| Execute Disable Bit ‡ | Yes |
| Intel® Boot Guard | Yes |
| Mode-based Execute Control (MBEC) | Yes |
| Intel® Virtualization Technology with Redirect Protection (VT-rp) ‡ | Yes |
| Intel® Virtualization Technology (VT-x) ‡ | Yes |
| Intel® Virtualization Technology for Directed I/O (VT-d) ‡ | Yes |
| Intel® VT – x with Extended Page Tables (EPT) ‡ | Yes |
| | Yes |
For more information about this product visit official website of Intel
For more related products visit us at our website