Huntkey 4 Socket Power Strip SSZ507
More about Huntkey SSZ507 Power Strip
750 C Flame Retardant Material
Able to withstand high heat & temperatures
No deformation at 100C
Resistant to crashing, Crushing and wet.
SAFE TO USE:
Huntkey's power extension device is equipped with a child-proof safety shutters, double break safety switch and flame retardant material to provide optimum protection to the users and ensures avoidance of any type of mishaps. You can power multiple, high – voltage devices at once, including mobile phones, music system, TV, home appliances, computer, laptop etc.

Universal Sockets
Applicable to different standards of plugs

Plug – Friendly Sockets
Perfectly designed that plugs can be easily put in and pulled out to enhance user experience

Durable power Cord
Thicker Heavy – duty cord for durability , safety & energy – efficiency
Integral Copper Bar
Improves product durability & safety
Reduces heat buildup to saver energy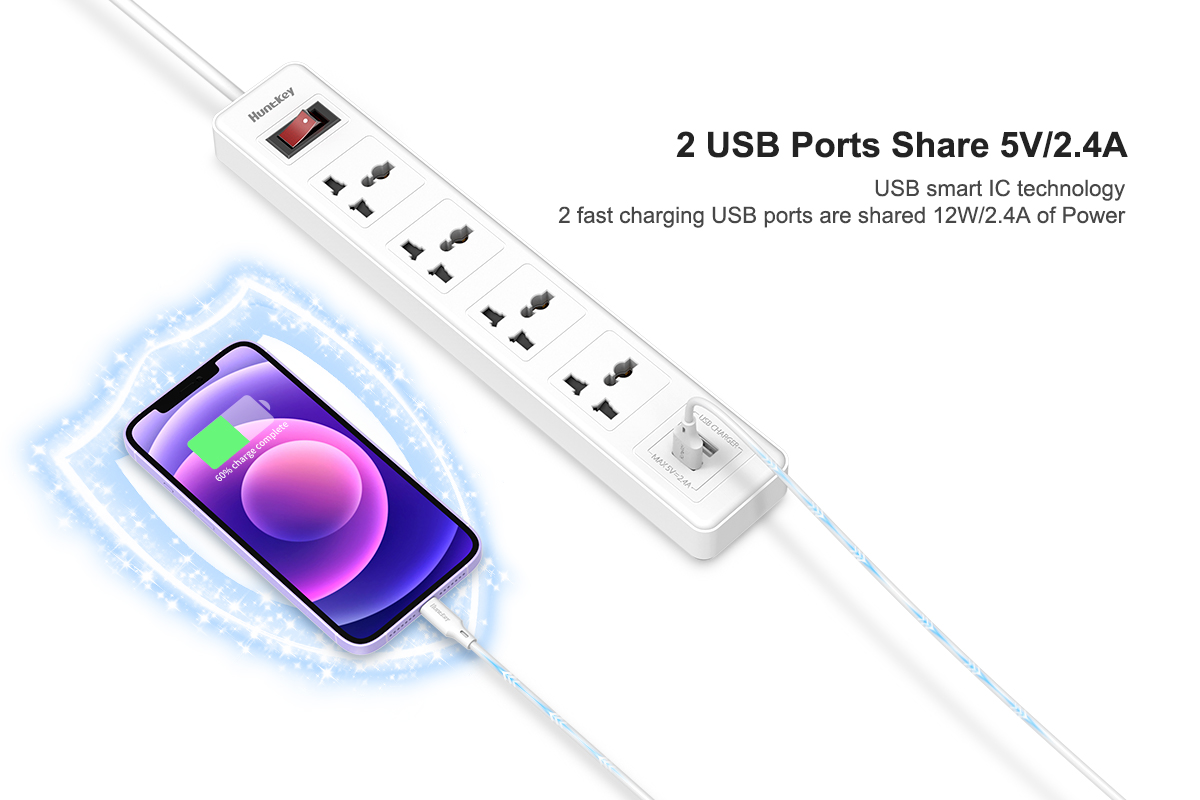 WIDE COMPATIBILITY:
5 Universal Standard Sockets design will allow you to plug devices from multiple countries- flat, round, square or angled. Adequate space has been provided between the sockets for accommodating plugs of different designs. It allows you to power up5 devices simultaneously.
For more information about this product visit official website of Huntkey
For more related products visit us at our website