Xiaomi Mi Dual Mode (Wireless / Bluetooth) Black Mouse [ WXSMSBMW ]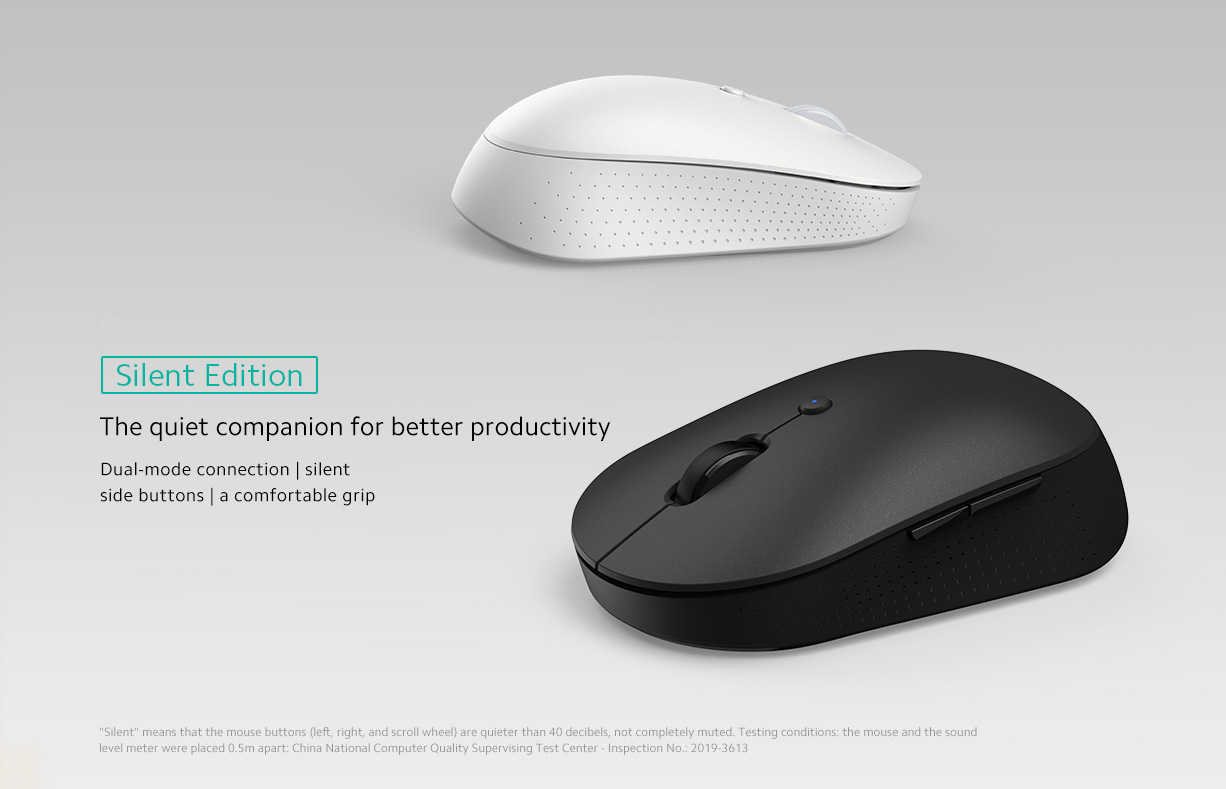 Bluetooth + 2.4GHz dual-mode connection allows you to work wirelessly and freely
The dual-mode wireless mouse keeps your desk free of clutter and boosts your daily productivity. along with supporting 2.4Ghz wireless connectivity and between the two computers.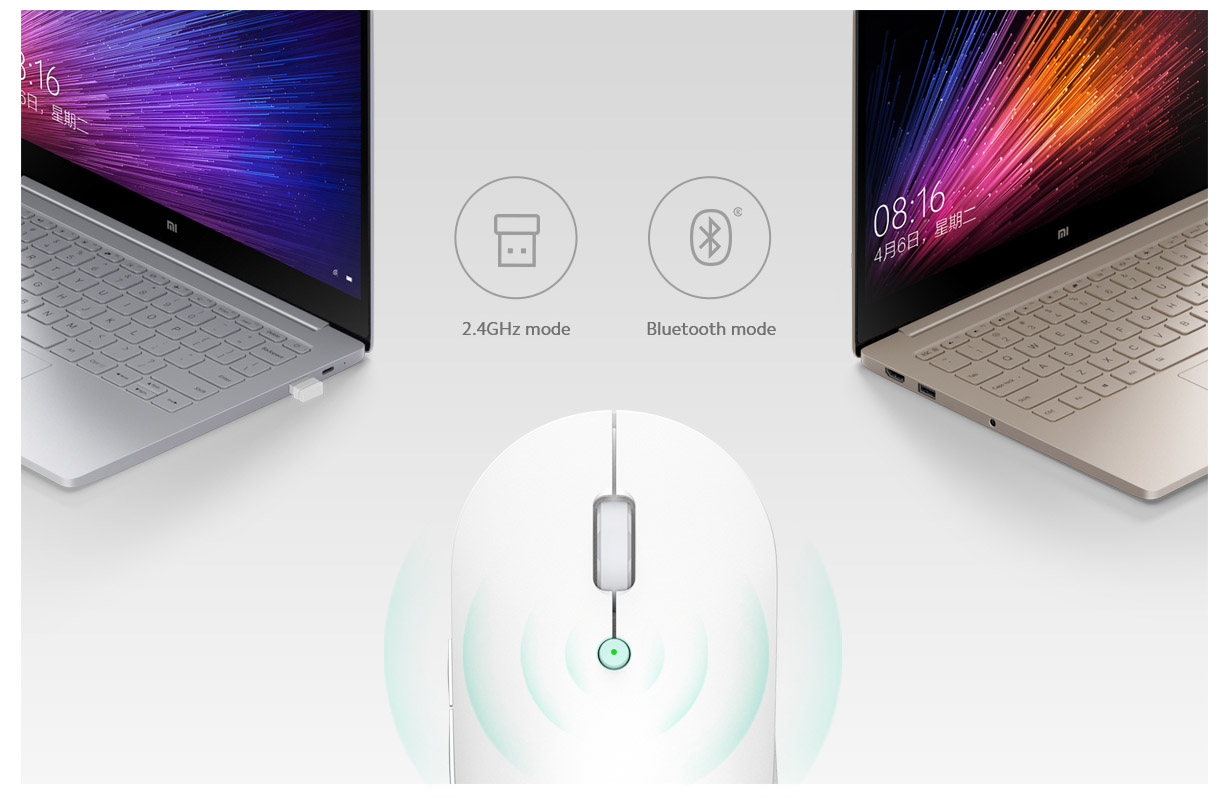 Say goodbye to disruptive clicking sounds
The quiet buttons get rid of the disruptive clicking sounds and allow you to peacefully in quiet areas, such as the office, meeting rooms or even the library.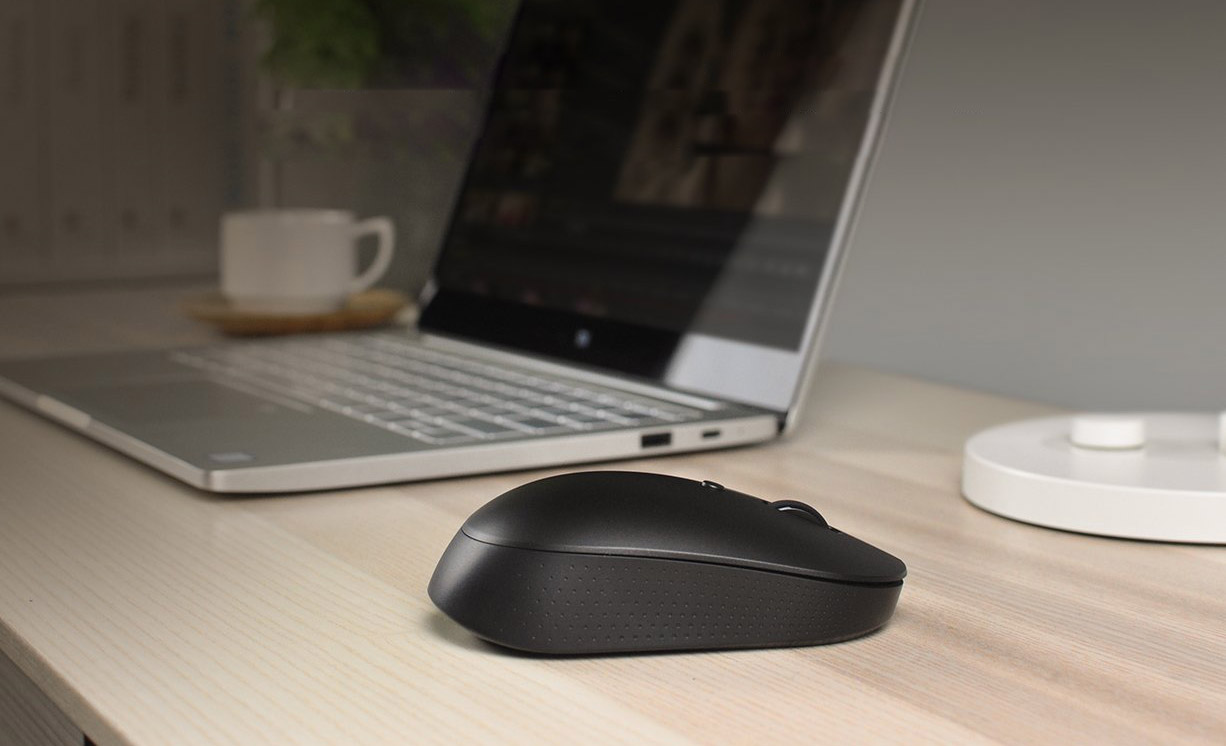 Use the side buttons to swipe forward and backward with ease
Go forward or backward on Windows with the useful hotkey on the left. It's easy and efficient, whether you're working or browsing the Internet.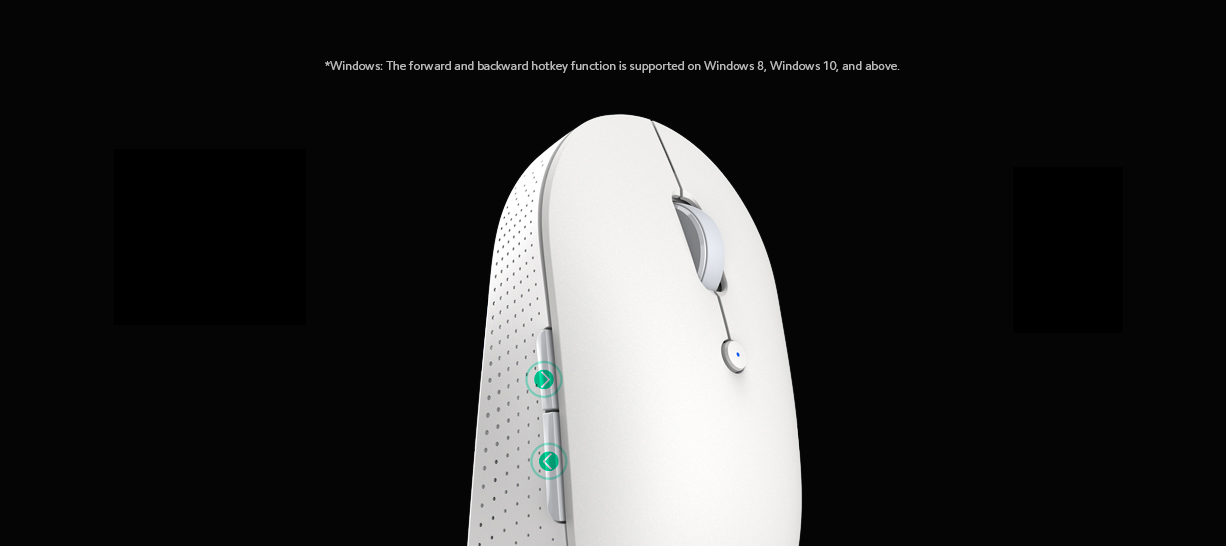 The texture is optimized for your comfort
The UV coating, plastic body, and gradient dotted texture helps you keep a steady grip, even with sweaty hands.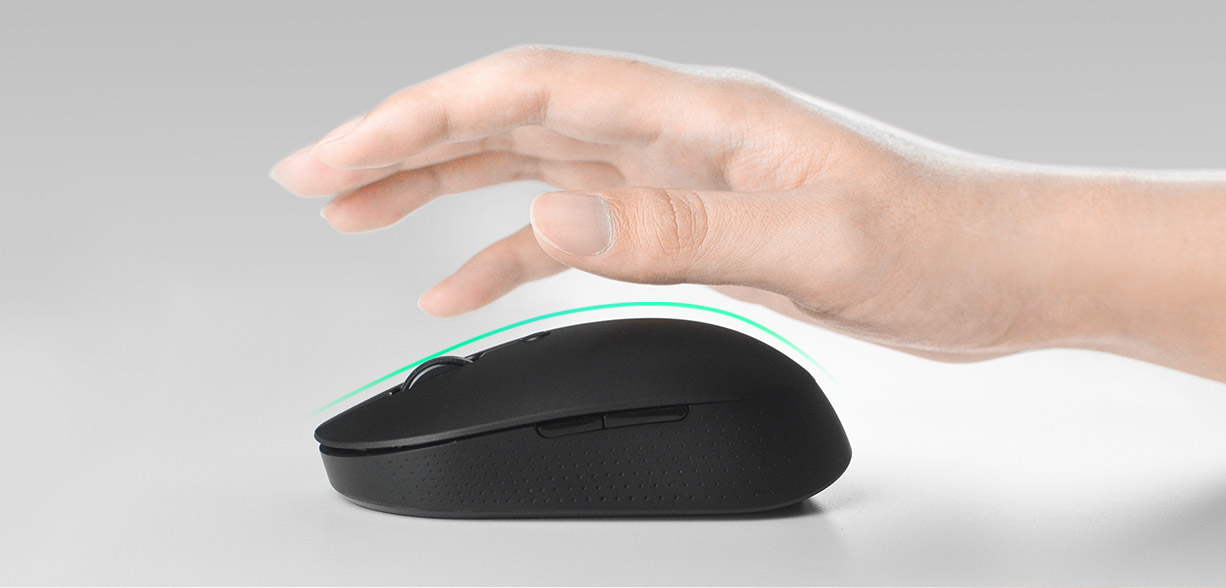 It's just the right size for your hands
We studied the structure san size of user's hands to create a mouse with the right fit and feel.
The mouse remains durable even with long-term use, showing the care behind its design.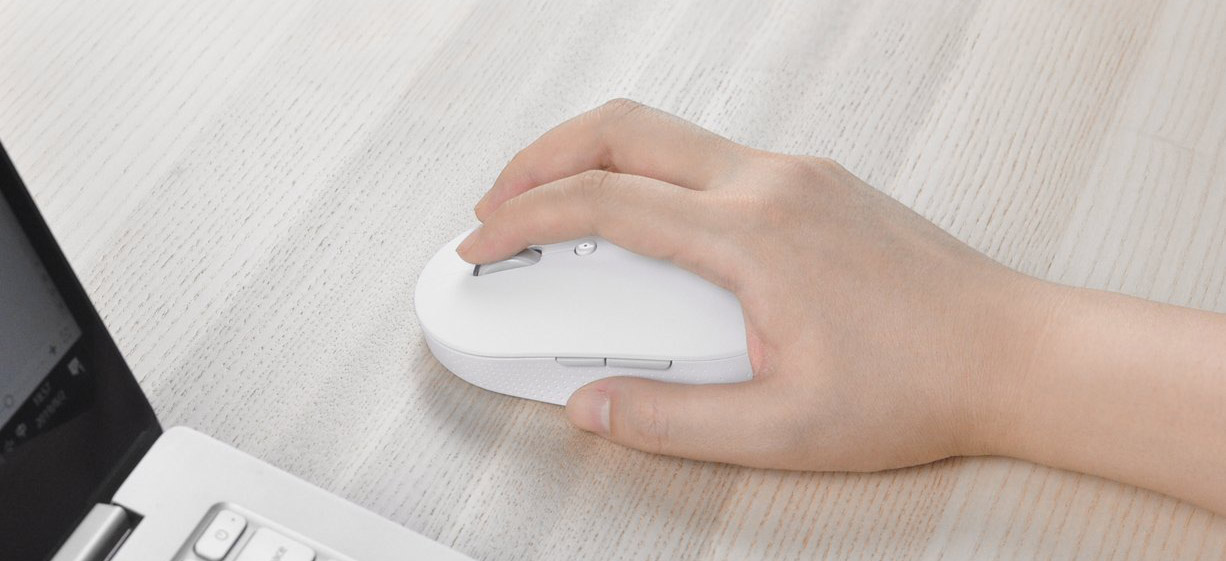 The attentive styling ensures that even holding the mouse feels sublime
It's symmetrical shape and the slight curve in the center looks aesthetically pleasing and makes it perfect to hold.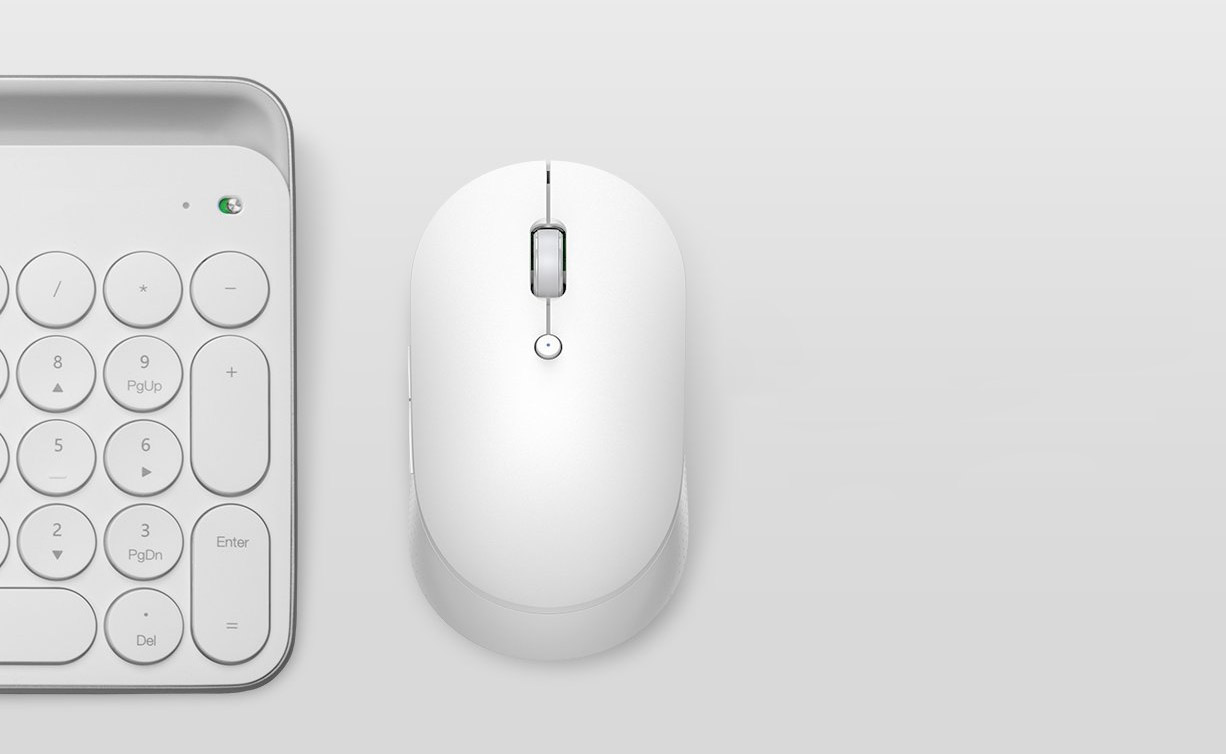 Choose between starlight black or quartz white
The black matte surface gleams with flashes of silver, like a quiet summer night.
The quartz white radiates the soft, warm hue of a white sand beach.
Every detail was designed with care to enhance the user experience
1- Delicate scroll wheel
2- Teflon foot pad
3- twist-off battery lid
For More Info. Click Here
For More Xiaomi Mi Product Click Here