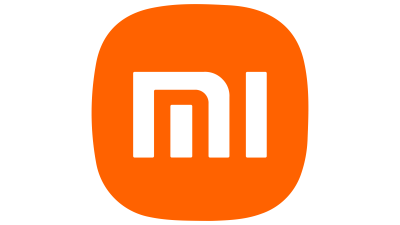 Xiaomi Mi Commuter Light Grey Backpack 15.6 inch
[ BHR4904GL ]
More about Xiaomi Light Grey Backpack
Features:
Modern Design
Slim Shape
Large 21L Capacity
Super Light weight
Multifunctional Compartments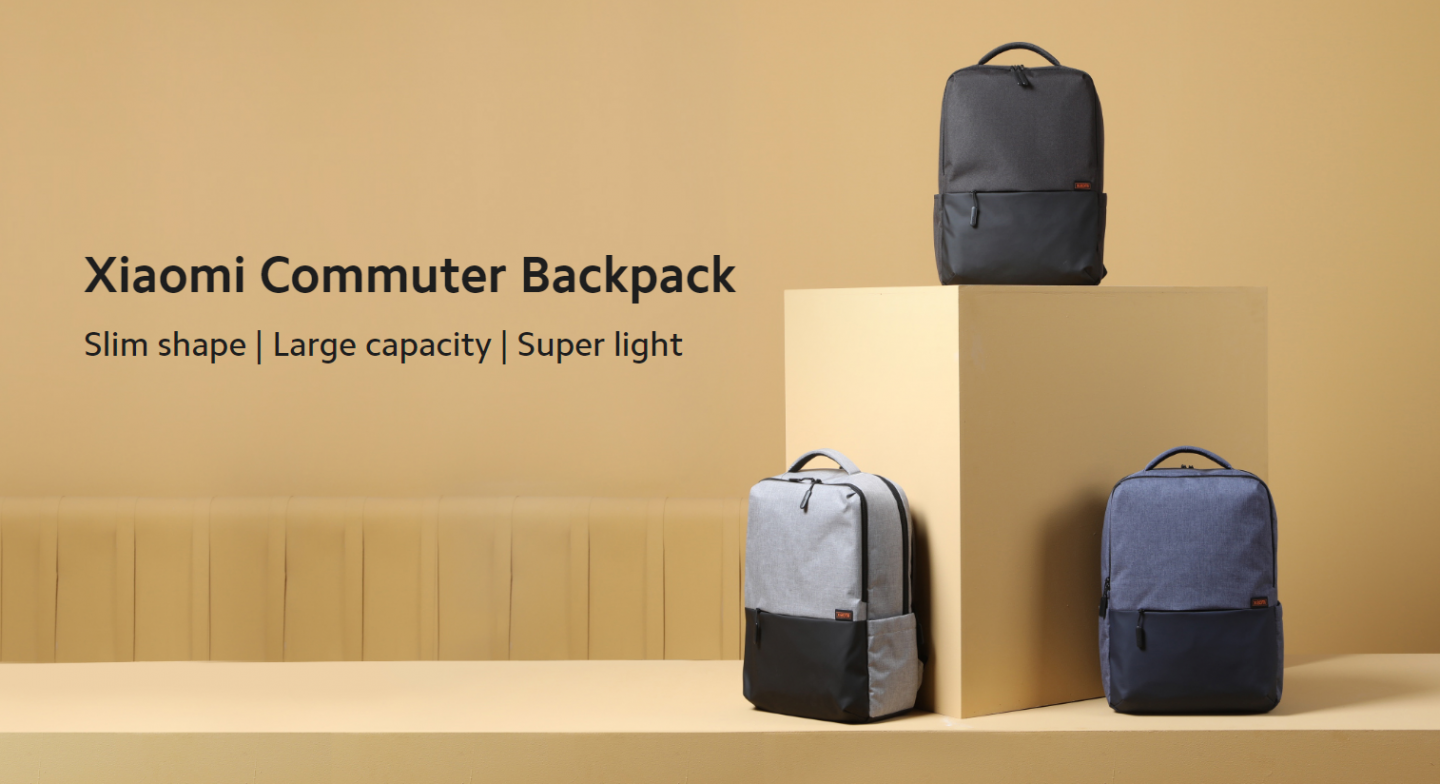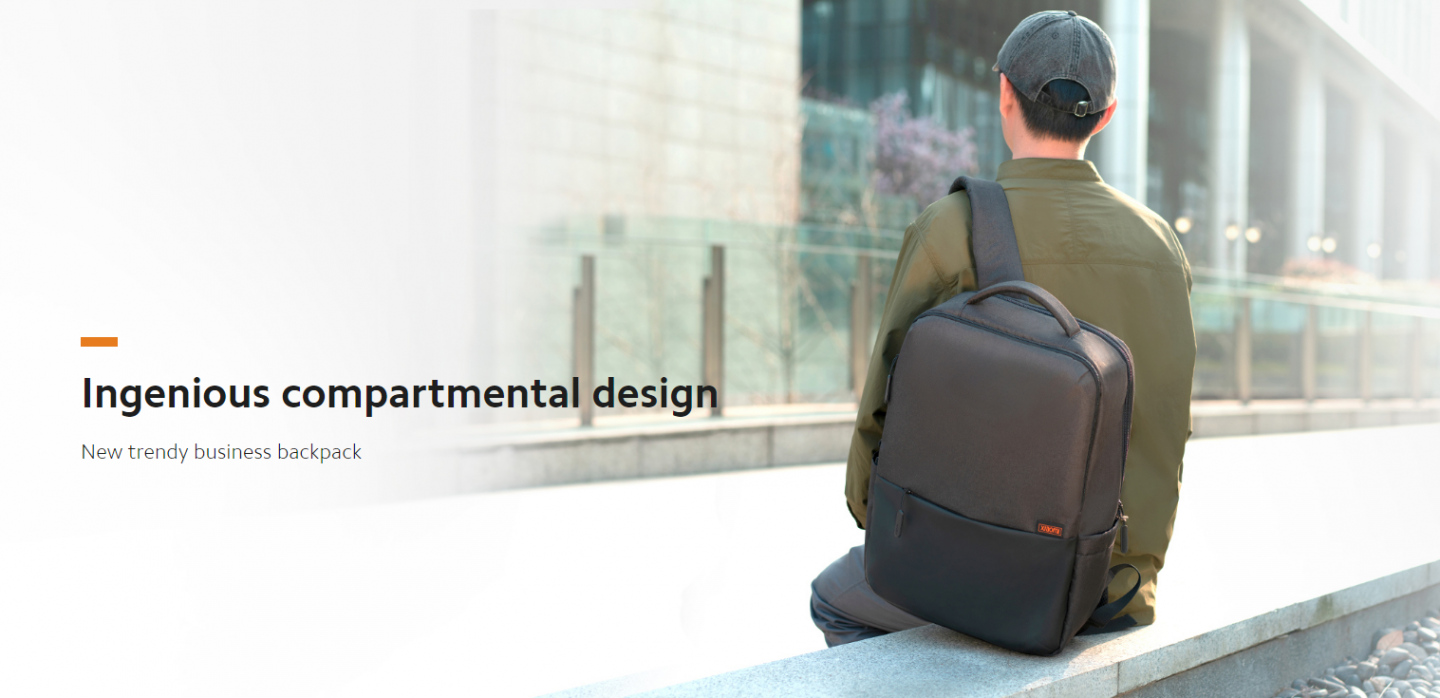 The next generation Xiaomi Commuter Backpack can provides business uses beneath and fashionable design for long time .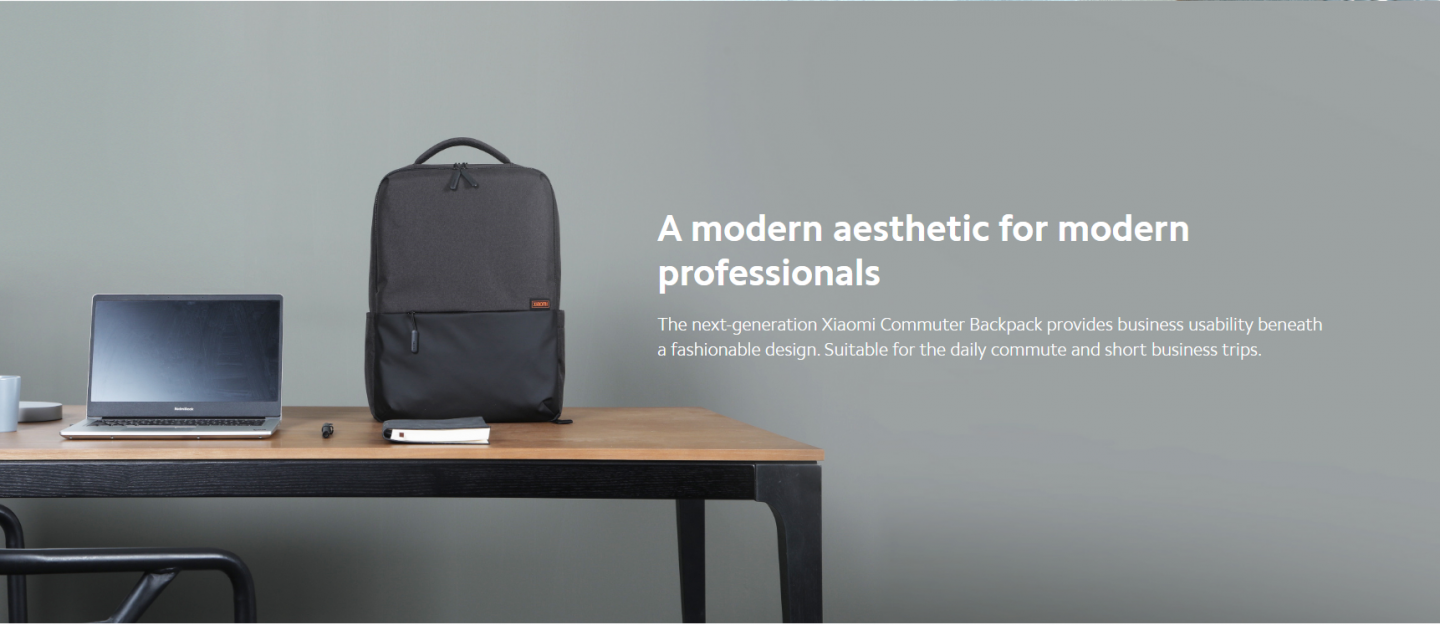 Large capacity main compartment
Simple storage for personal items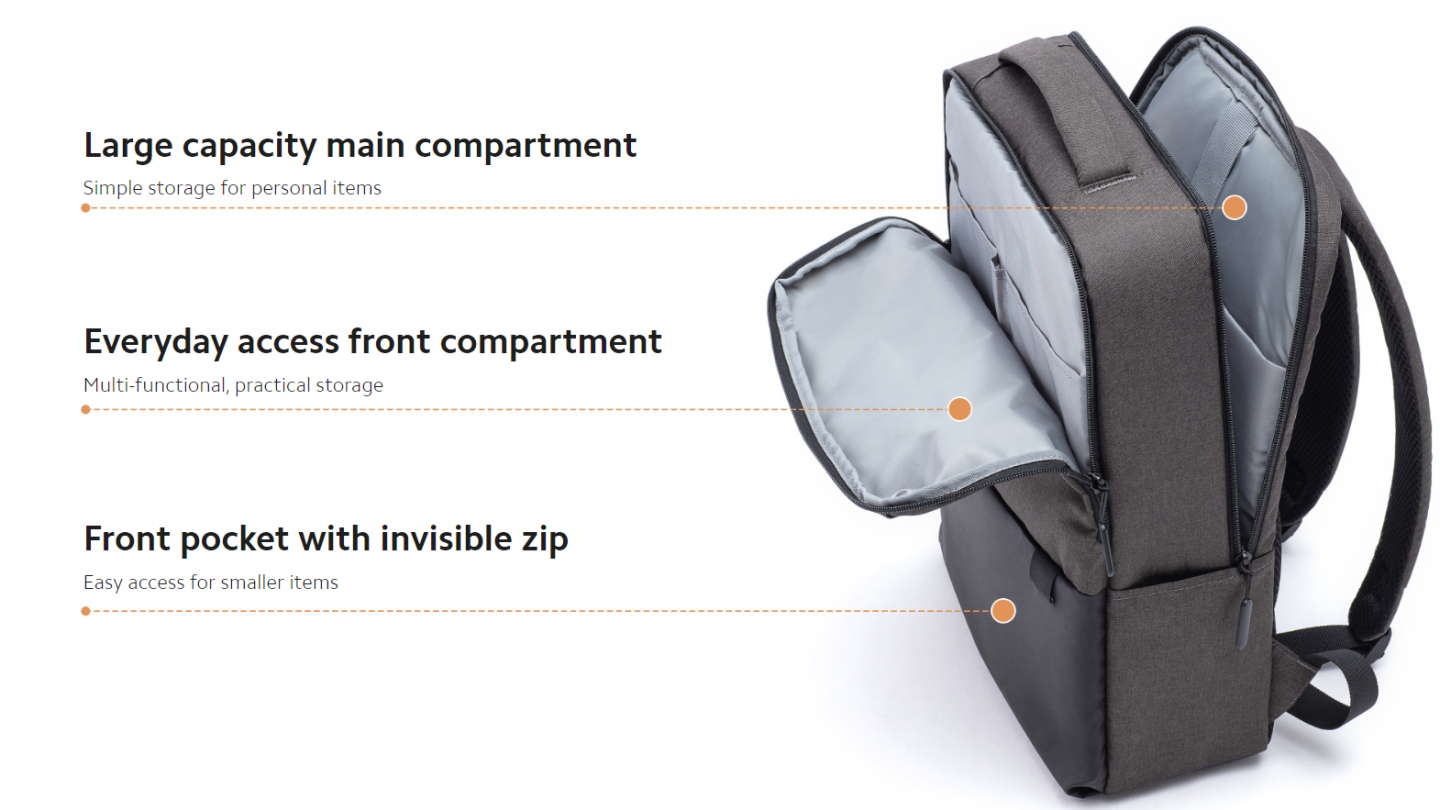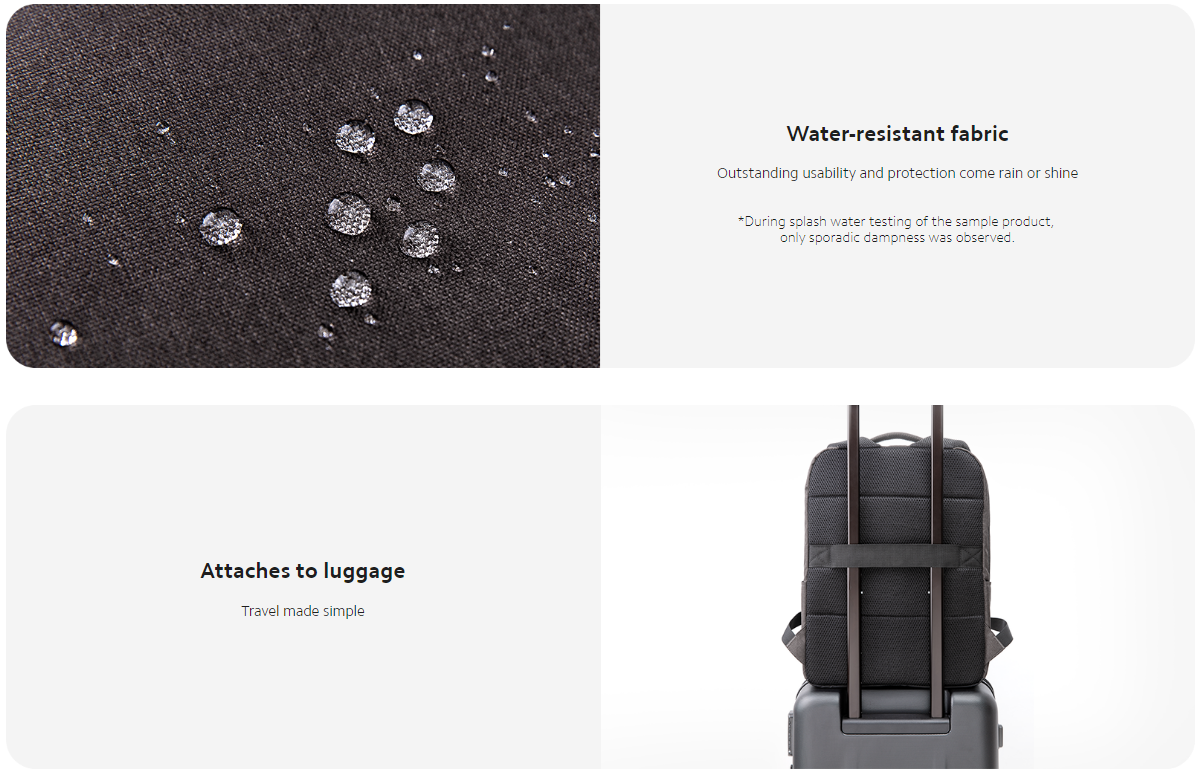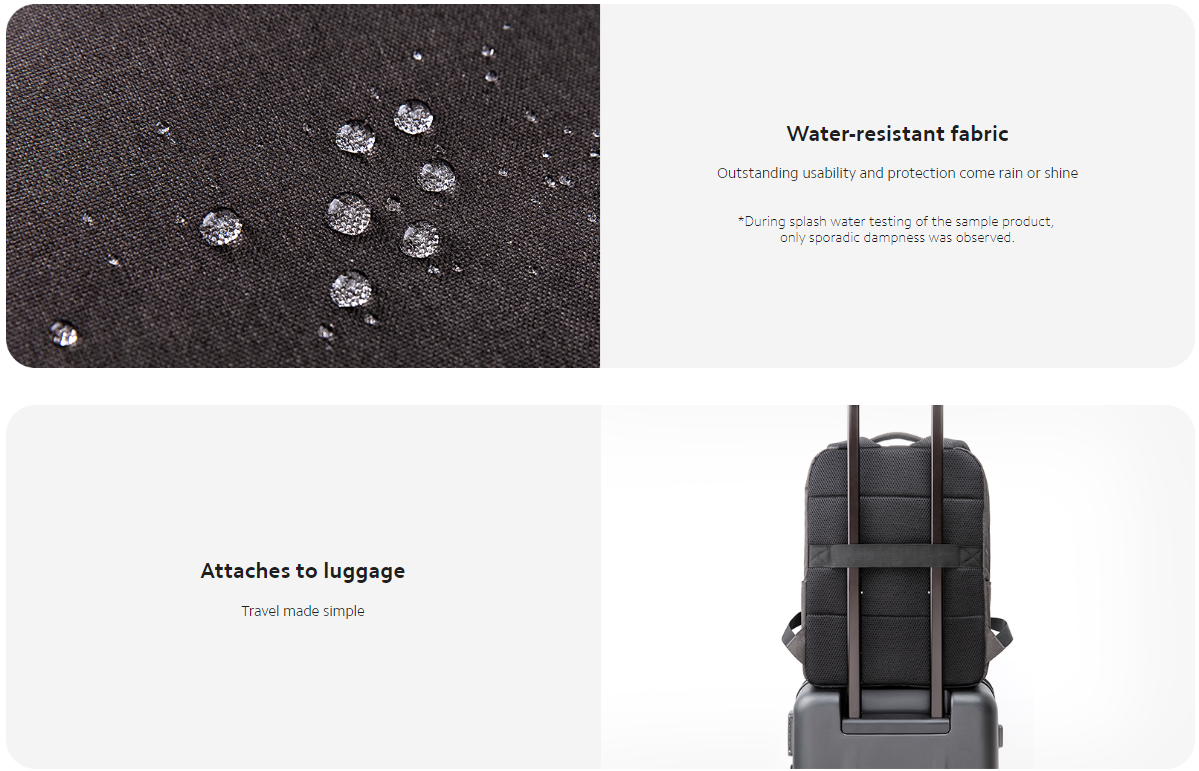 Its wear of resistant fabric and make it light weight and durable, this all give and thanks to its polyester 600D material.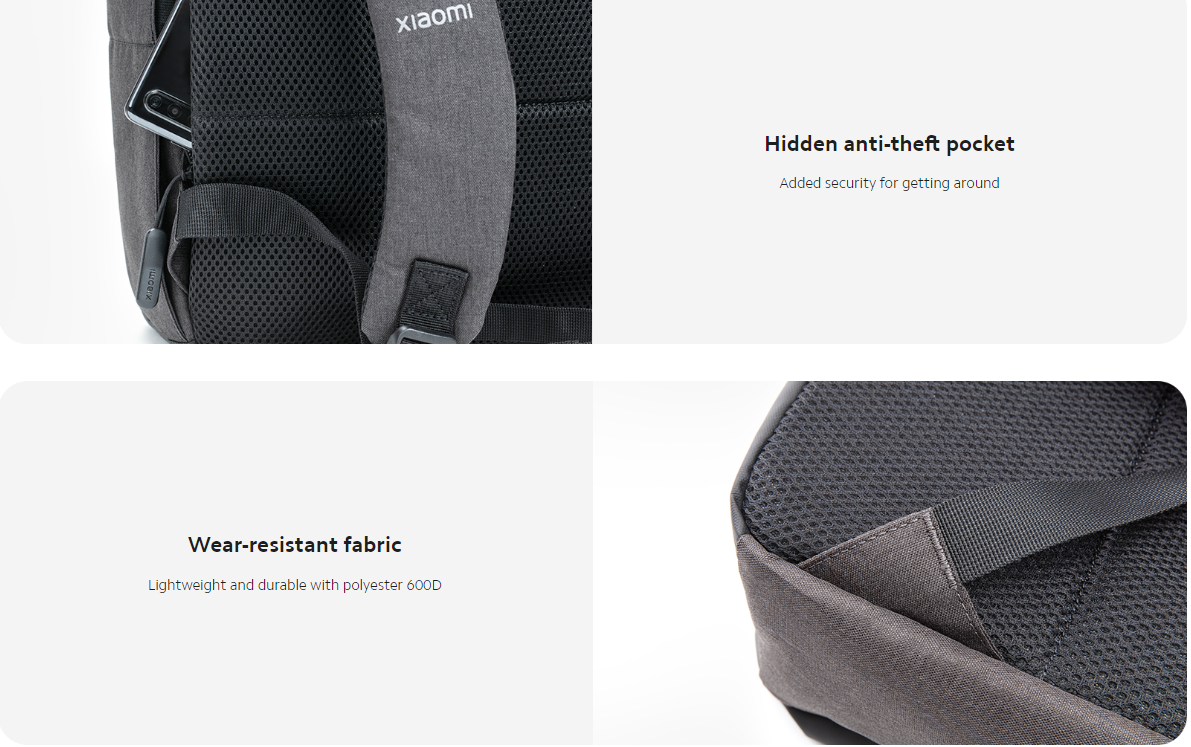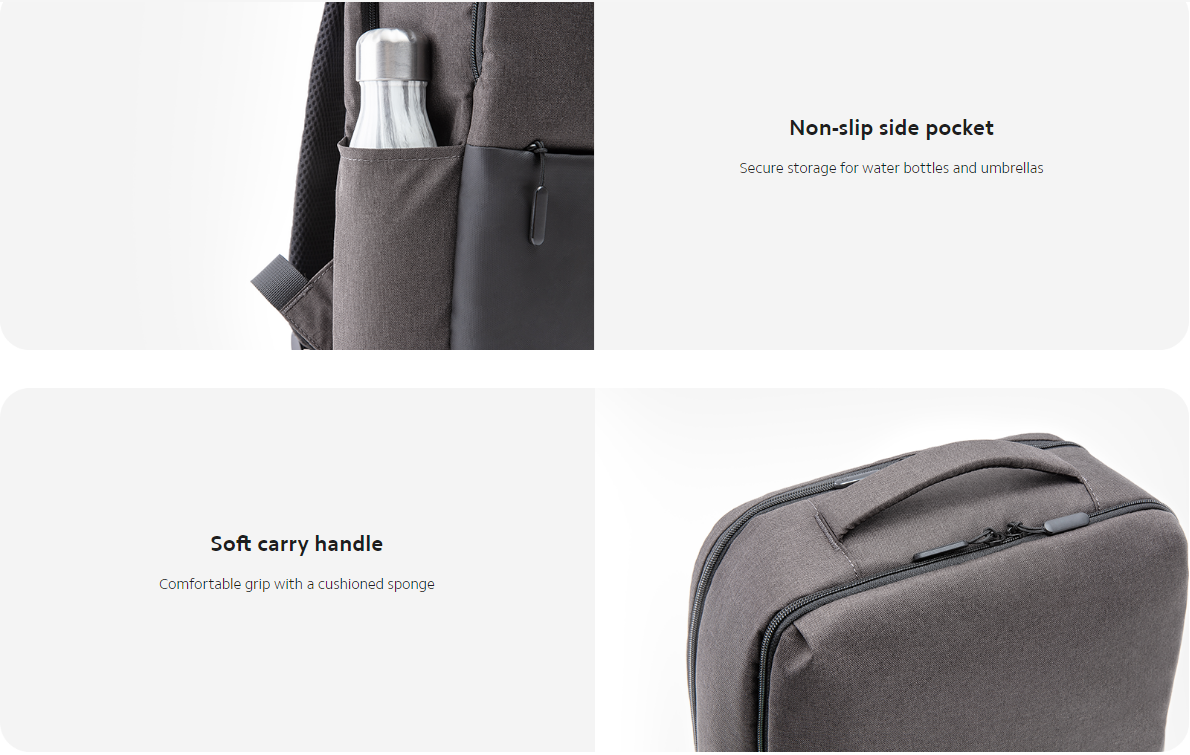 Why Backpack is better
Stay Organized – a quality backpack will have enough room to carry your important essentials and enough pockets and compartments to help you stay organized throughout the day.
Comfortable – backpacks make carrying around everything from books to clothing and other essentials more comfortable. No matter what you are carrying in your backpack, or how much it weighs, it will be much easier and safer. With a backpack, the weight is more evenly distributed and your hands will be free to use your smartphone or hold your latte.
Safety – a backpack enables you to carry your belongings safely. Most backpacks are waterproof, lightweight and flexible, and they provide maximum protection for the products inside them. Using a backpack also means that your belongings are kept closer to your body, making it difficult for thieves to steal.
Can Be Carried For Long Periods Of Time – because backpacks use two soft, padded shoulder straps to distribute weight more evenly, they can be carried for long periods of time without experiencing discomfort.
Trendy – backpacks are trendy and it seems that a good quality backpack will never go out of style. In fact, there are several stylish backpacks of all types and sizes available on the market to choose from.
Specifications
Compatible Laptop Size
14″ – 15.6″
Color
Light Grey
Product capacity
Approximately 21 L
Dimensions:
320 × 160 × 440 mm
This bag is give you best quality and a good design to fit every where . so you can use it in home , in your meeting center and in break garden.
For more information about this product visit official website Xiaomi
For more related products visit Us at Our website