WD Red Plus NAS Hard drive [ WD20EFZX ]
Features
2 TB capacity
NASware 3.0 supported
128 MB Cache Size
3.5 Inch Form Factor
SATA Interface
Error Recovery Controls:  WD Red Plus NAS hard drives are specifically designed with RAID error recovery control to help reduce failures within the NAS system. 

CMR Recording Technology

5.787″ x 4″ x 1.028″ Dimensions (L x W x H)
pay attention about Compatibility : Designed with CMR technology for small or medium-sized businesses in RAID-optimized NAS systems with up to 8 bays. Perfect for handling increased workloads, including expanded OS compatibility and ZFS.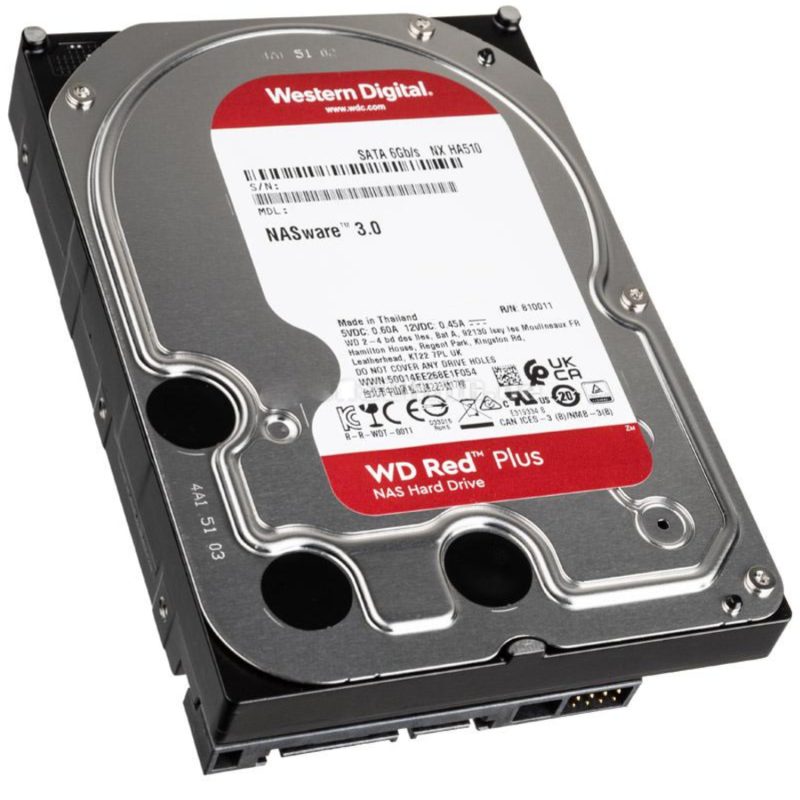 Tackle intensity with a WD Red™ Hard Drive
Packed with power to handle the small- to medium-sized business NAS environments and increased workloads for SOHO customers, WD Red™ Plus is ideal for archiving and sharing, as well as RAID array rebuilding on systems using ZFS and other file systems. Built and tested for up to 8-bay NAS systems, these drives give you the flexibility, versatility, and confidence in storing and sharing your precious home and work files.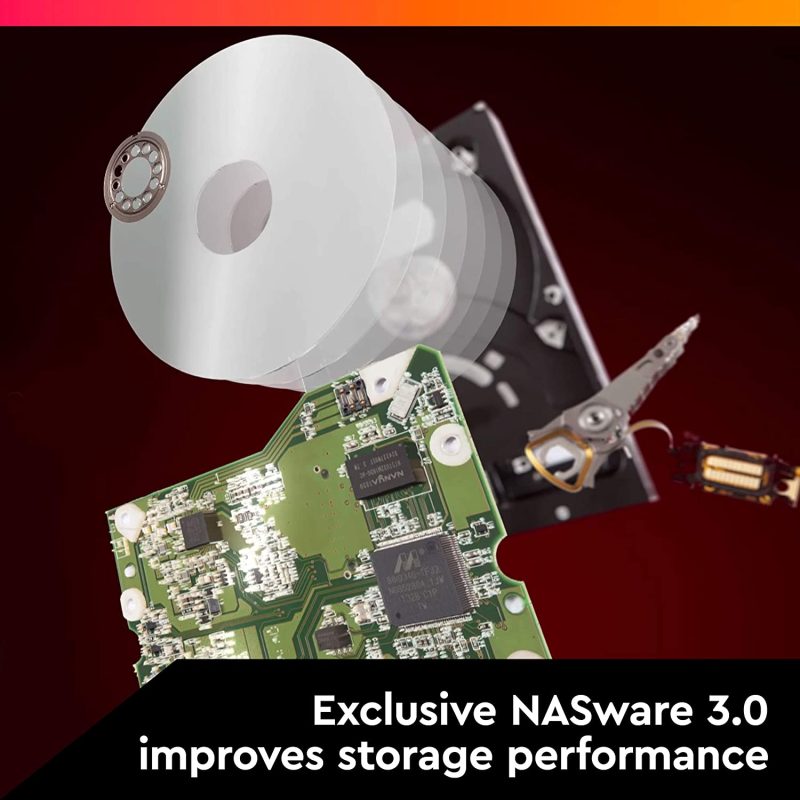 For Small or Medium Businesses 
Stream, backup, share, and organize your digital content with a NAS and WD Red™ Plus drives designed to effortlessly share content with the devices at your home or business. NASware™ 3.0 technology increases your drives' compatibility with your existing network and devices. For larger businesses with up to 24 bays, count on WD Red™ Pro drives to deliver exceptional performance.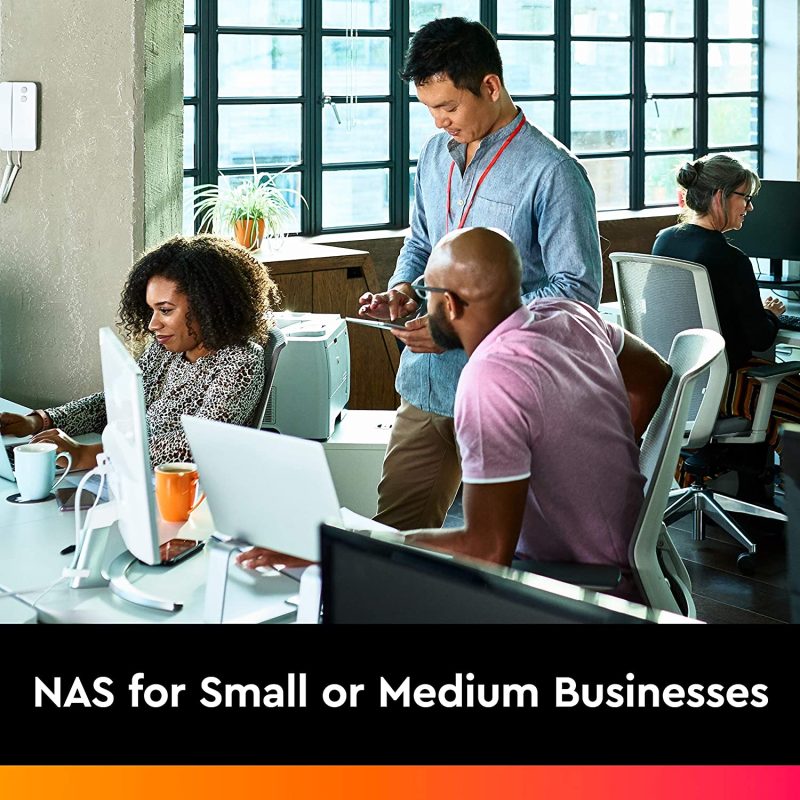 24/7 Environment 
Since your NAS system is always on, a reliable drive is essential. With an MTBF of up to 1 million hours, the WD Red™ Plus drive is engineered to tackle 24×7 environments.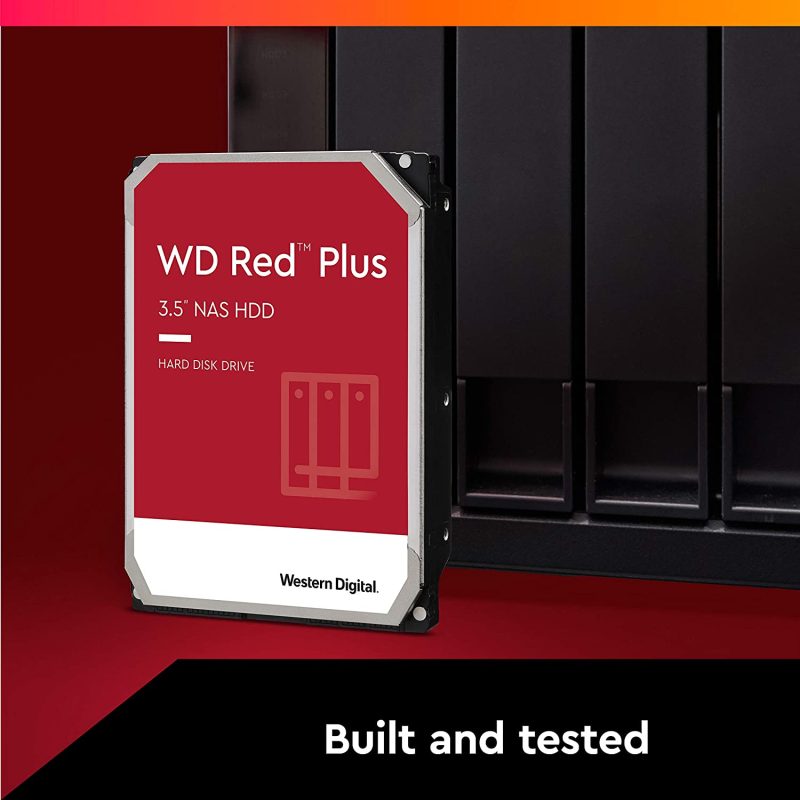 Built for Optimum NAS Compatibility
WD Red Plus drives with NASware™ technology takes the guesswork out of selecting a drive. Optimized for NAS systems, our unique algorithm balances performance and reliability in NAS and RAID environments. Simply put, a WD Red™ Plus drive is one of the most compatible drives available for NAS enclosures. But don't take our word for it. WD Red™ Plus drives are a reflection of extensive NAS partner technology engagement and compatibility-testing.