Vention USB-C To USB A 2.0 Charger Cable 1M [CODHF]
[Fast charging and data transmission] The USB C cable has a built-in tinned copper wire and a 56K pull-up resistor, which can ensure a maximum current of transmit data at a speed of 480Mb/s.

[Durable and flexible] VENTION USB C cable can withstand more than 10,000 insertion tests and bending life tests. The high-quality aluminum shell makes the USB C charging cable more durable.

[Aluminum connector] The laser-welded aluminum connector is corrosion-resistant, which improves the signal purity. The connection port is tightly fixed on the phone and will not fall or fall out of the device.

[1M perfect length] This super long 1M type C cable can almost meet all your charging environments and it can be used in the living room/office. It also allows you to easily access the USB ports on the front/back of the computer/wall adapter.

[Wide compatibility] It is fully compatible with all currently available USB C devices.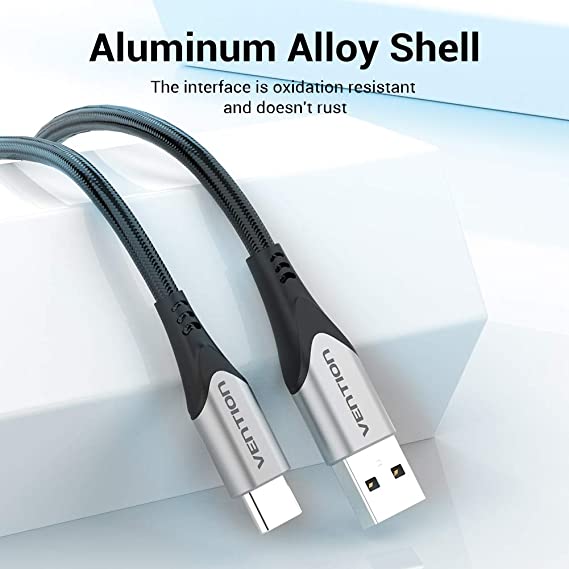 Conductor: Tinned Copper
Data Transfer Speed:480Mbps
Shell: Aluminum Alloy
Sheilding: Aluminum Foil
Jacket: TPE+Nylon Braided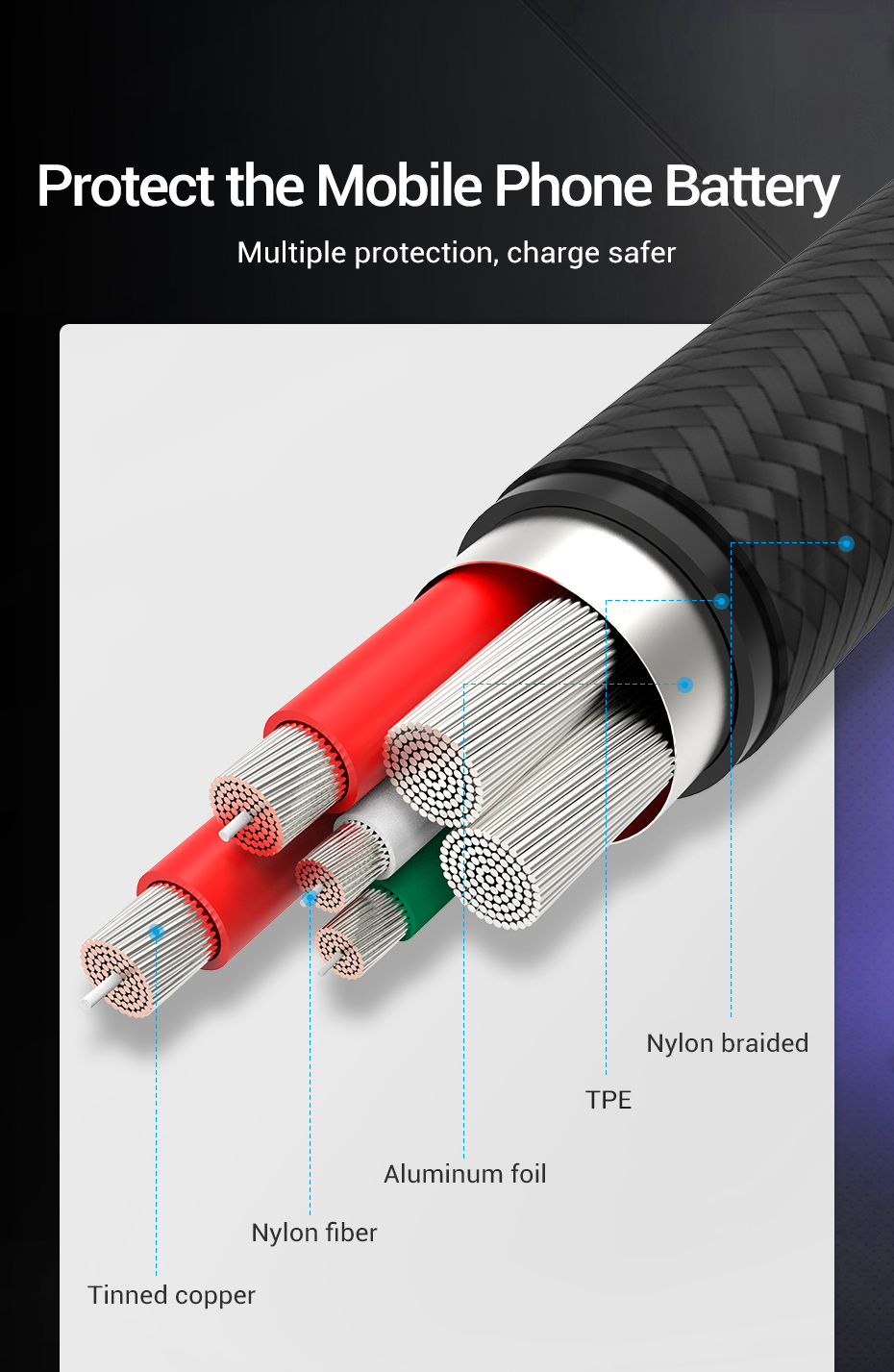 The USB Type C charging cable supports Huawei FCP fast charge and QC 3.0, Which enables it to charge Qualcomm Quick Charge supported phones at full speed. It takes shorter than 2h to finish charging a Samsung S9, as fast as the original cable.
Fast Data Transfer
For data transmission, this USB-C to USB A 2.0 fast charging cord supports syncing speed up to 480Mbps.
Safe and Reliable
This USB C cable fully complies with USB-C fast charge protocol and a built-in 56KΩ pull-up resistor, upgraded intelligent chip with multi protections inside. This type c charger provides reliable conductivity and stable charging current, protecting your smartphones from damage due to over-current or over-voltage.
For More Related Items
https://pccircle.com/product-category/power-chargers-2/smartphone-tablet-chargers/