USB Hub With 3xUSB And 1xGigabit Port Silver
More about USB Hub 3.0 Silver
Elegant USB 3.0 Hub with Ethernet Adapter
The USB Hub 3.0 Silver 3-Port USB 3.0 Aluminum Hub allows convenient expansion with three additional USB 3.0 ports as well as a RJ45 connector. The integrated Ethernet adapter provides Gigabit Ethernet and is therefore well prepared for integration into fast networks. The external hub is available in both black and silver.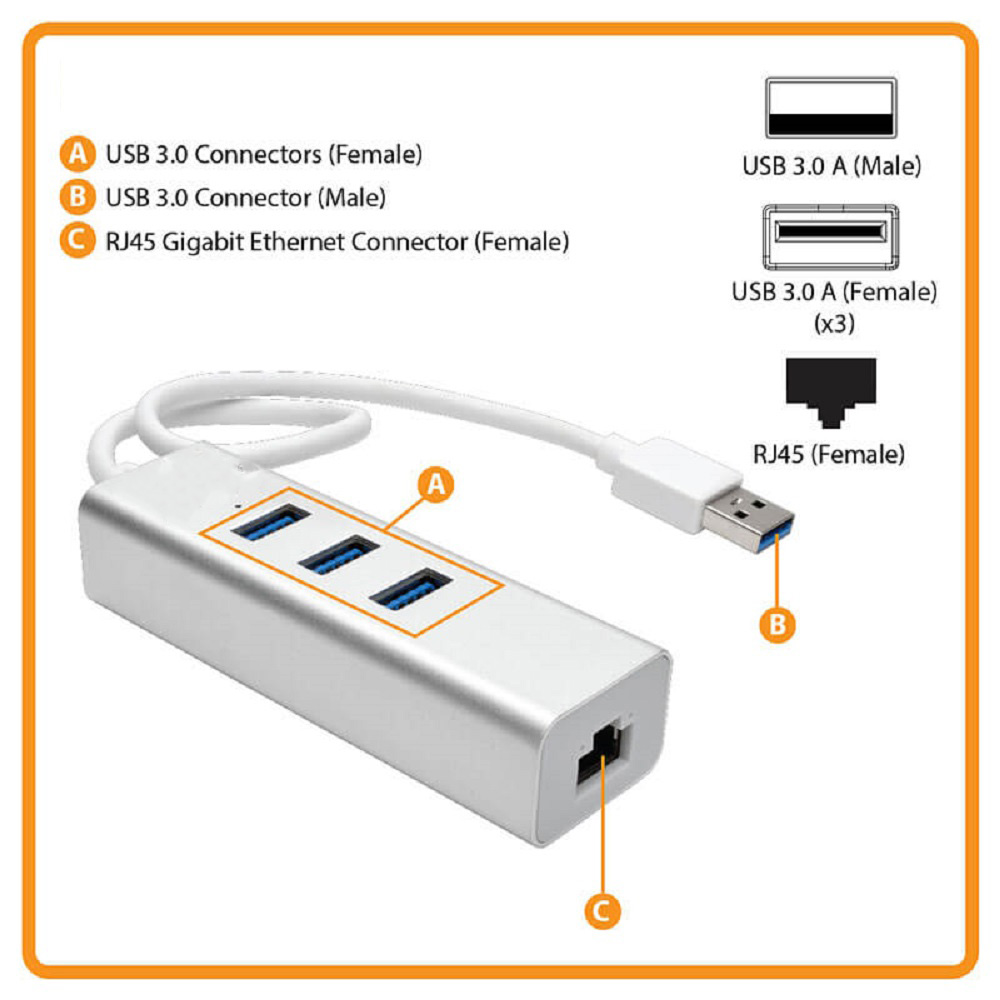 Easy Connection
The integrated USB 3.0 cable connects the hub to the PC. A power supply is not required for operation. Thanks to the enclosed CD with driver and manual, the PC can simply expand with the network function of the hub. Connection to the network occurs via RJ45.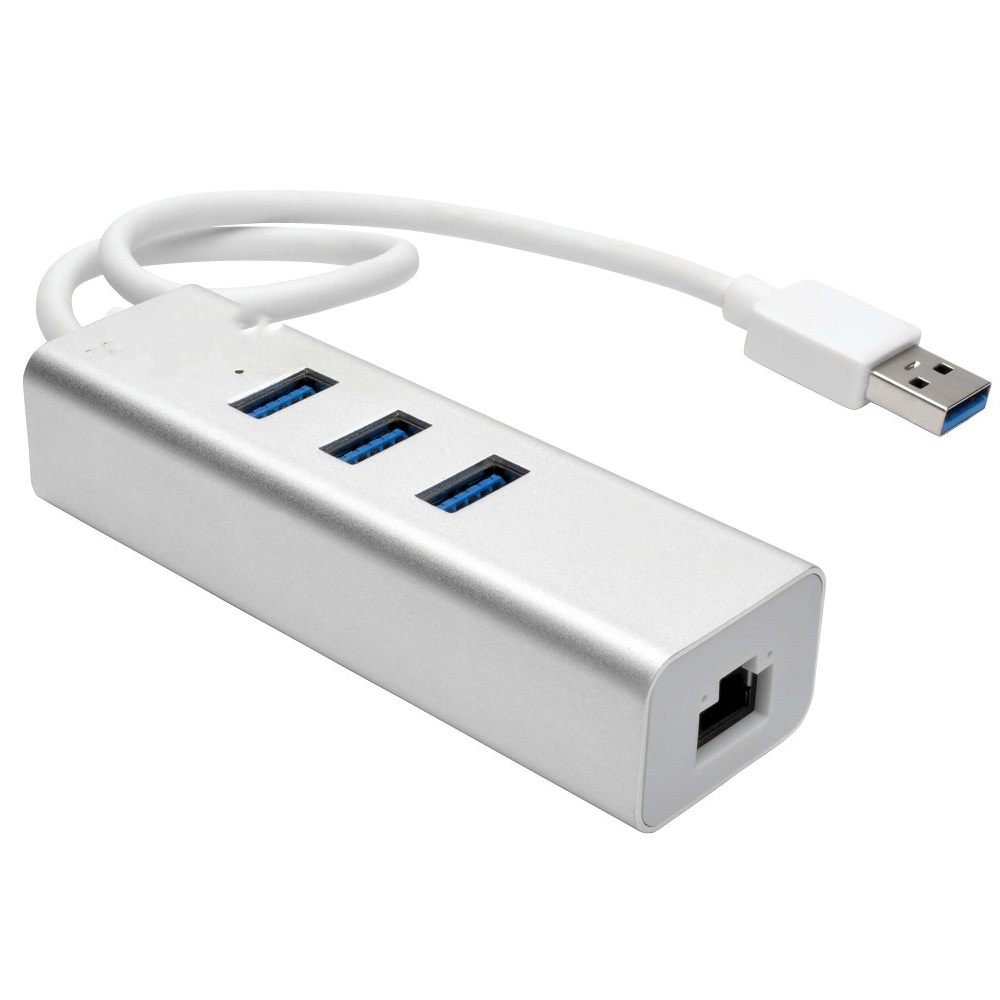 Ideal for Computers, Notebooks and Ultra books
Thanks to its sleek and elegant design, the 3-Port USB 3.0 Aluminum Hub + RJ45 leaves a positive visual impression and is therefore an ideal complement for every PC, especially for high-quality notebooks and Ultrabook's.
You can visit our Facebook Page for More New Offers
For more related products visit us at our website