UGreen VGA Video Splitter 1 Male to 2 Female 20918
More about UGreen VGA Splitter 20918.
Ugreen 20918 VGA splitter cable 1 to 2 supports Full HD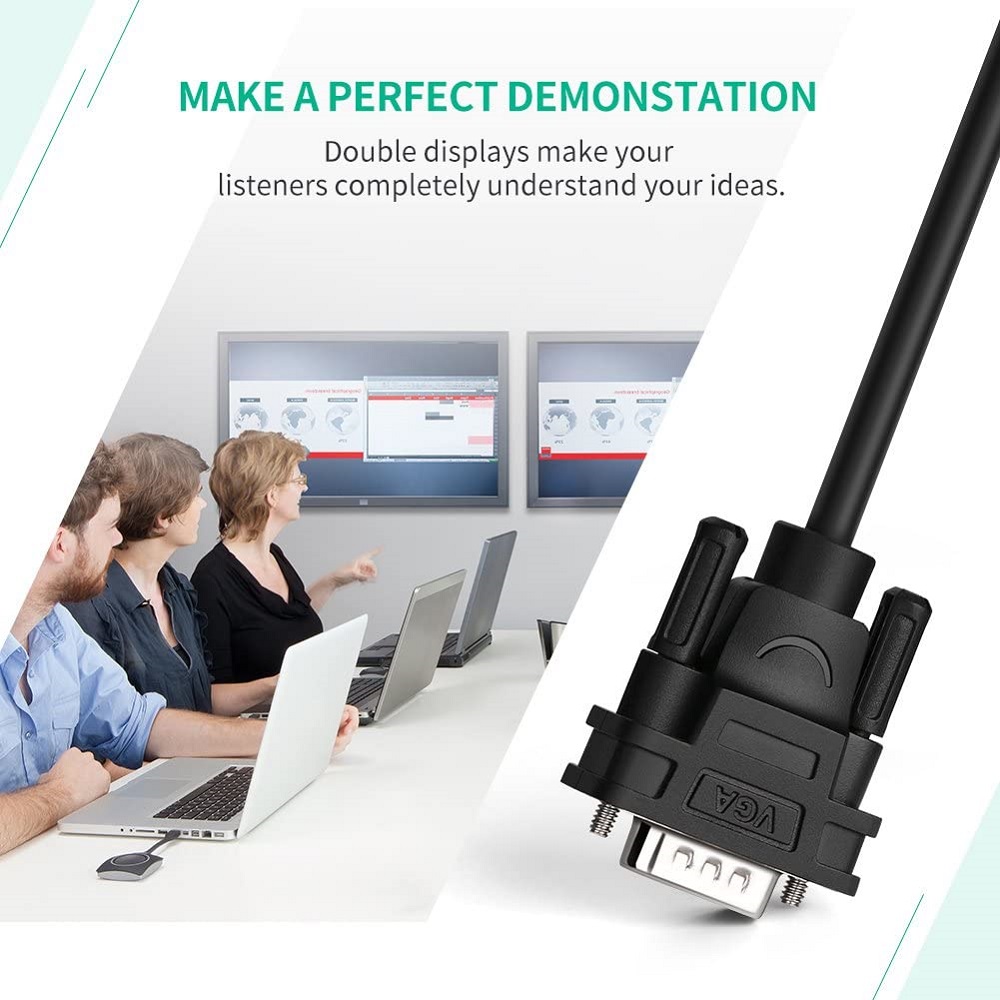 VGA splitter cable 1 to 2 connects from a computer, laptop display to a TV screen or projector that supports sharp resolution.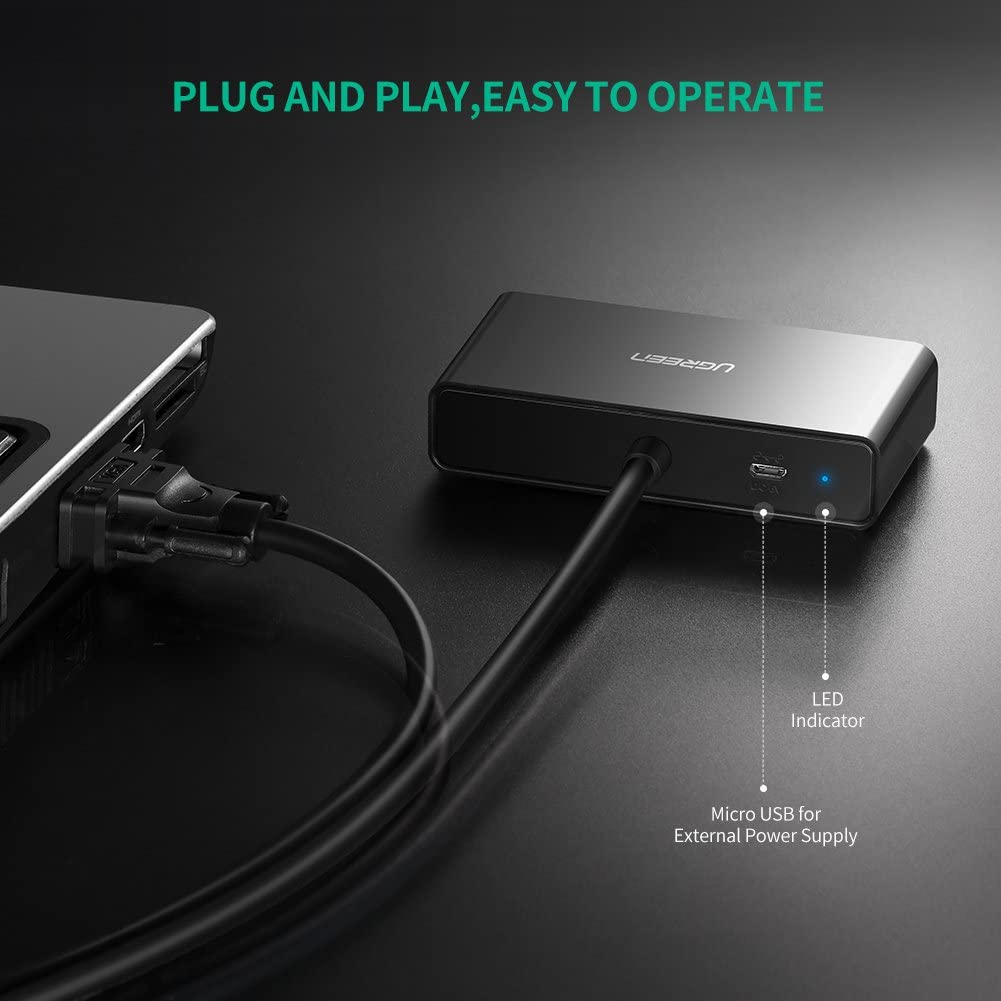 Ugreen 1 to 2 VGA splitter cable  allows you to split VGA video signal from computer, laptop display to 2 TV screens, projectors provide quality vivid images. Suitable for presentations for training, exhibitions, etc. with low and reasonable prices.
With VGA splitter you will enjoy videos and images with sharp 1920 x 1440 Full HD  resolution   in your own home.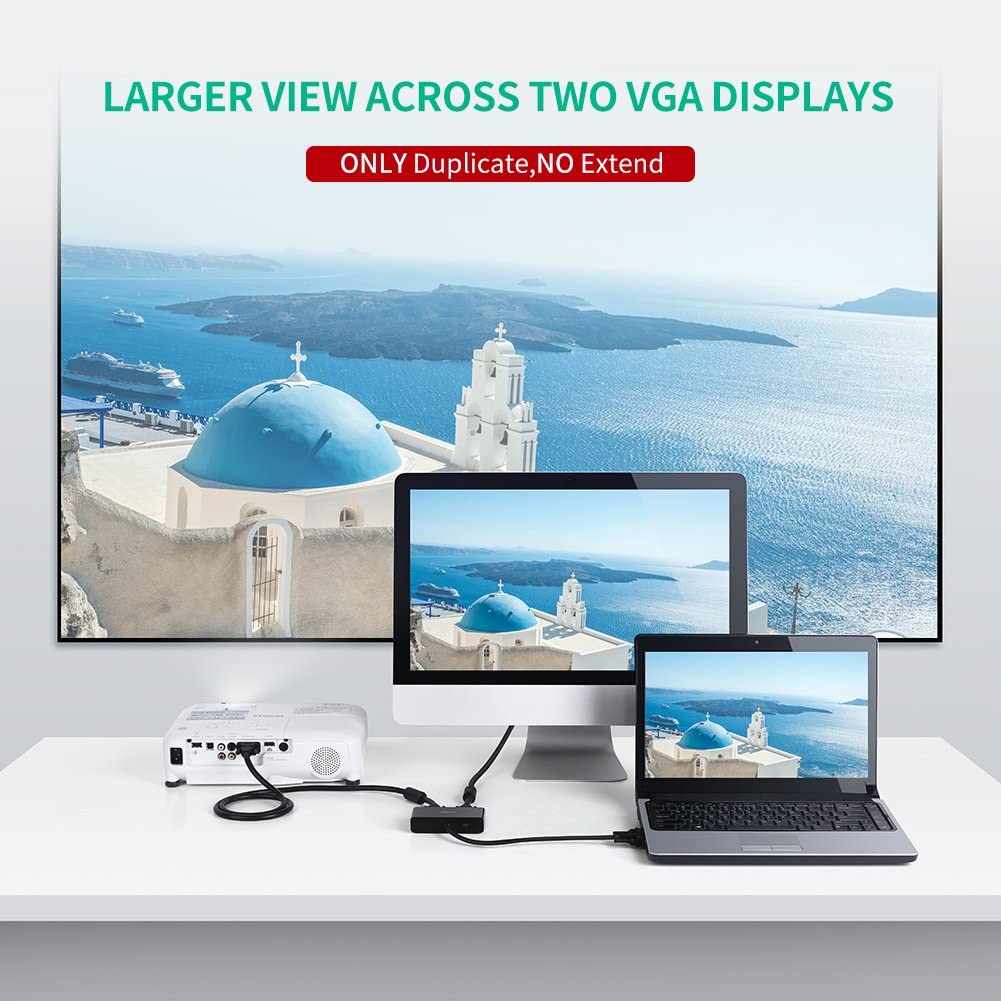 VGA 1 to 2 splitter  helps you to extend VGA signal line extending up to  25m .
The material  is made of high quality PVC, which makes the  Ugreen VGA signal splitter cable  more solid.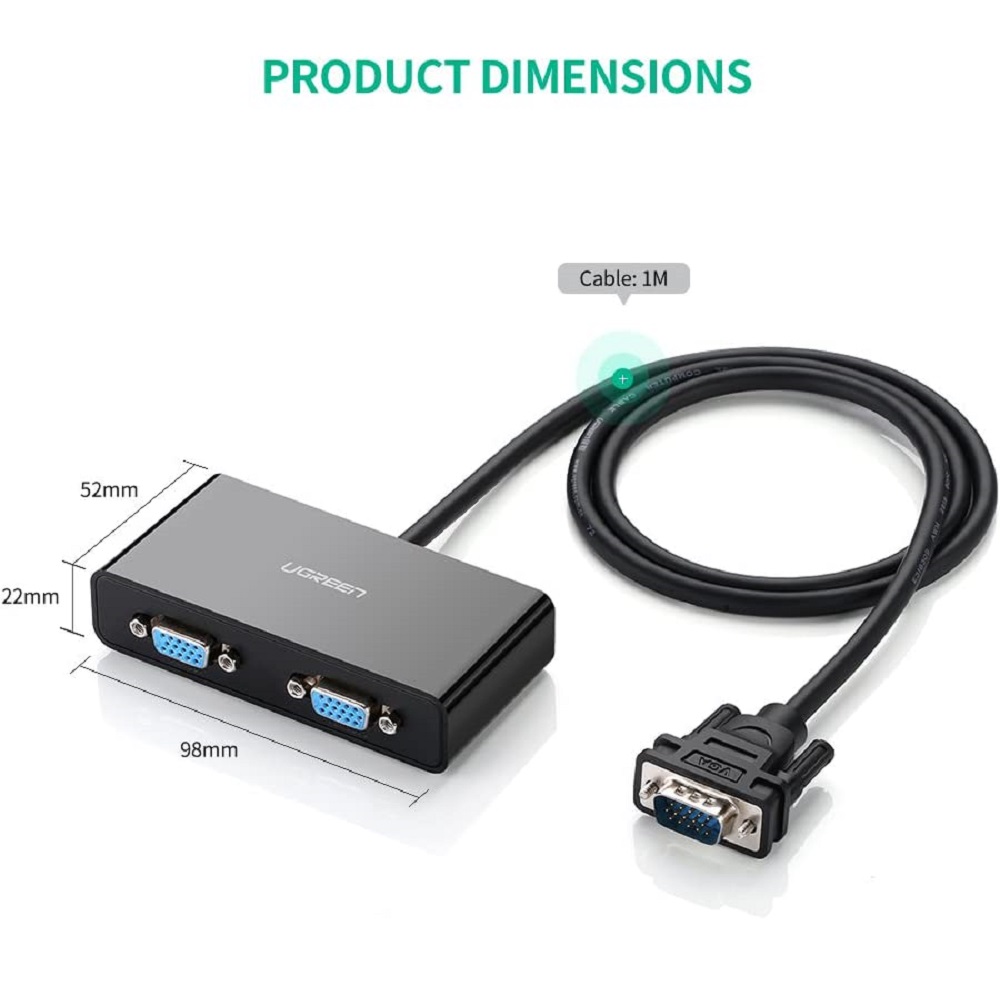 Specifications of Ugreen 20918 VGA splitter cable with Full HD support
Manufacturer: Ugreen
Product code : 20918
Cable length: 1m
Color : Black
Input connector: 1 VGA positive
Output connector: 2 VGA negative
Features: Connect from the computer to display 2 monitors
Supports  250Mhz bandwidth
Extend transmission distance up to 25m
Support 1920×1440@60Hz resolution
Support HDDH Windows 7/8/10, Linux…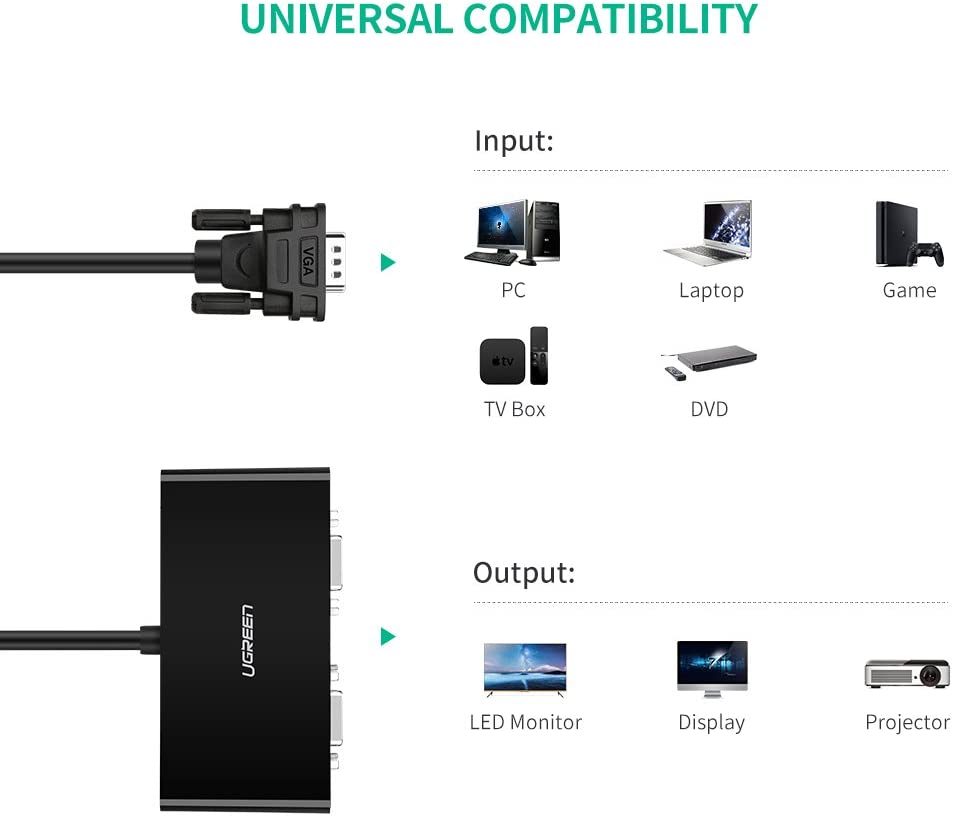 For more information about this p[product visit official website of UGreen
For more related products visit us at our website