Silicon Power laptop RAM [ SP008GBsfu320x02 ]
Features
Capacity: 8GB
Generation: DDR4
speed: 3200MHz
CL22

Engineered for best performance in mainstream DDR4 notebook .
Fast system performance
Designed to help your system run faster and smoother, the DDR4 offers the fastest data transfer rate of 3200MHz. In addition, DDR4 technology provides more bandwidth and higher power efficiency than DDR3, while operating up to two times faster. A simple upgrade to your system's RAM will allow you to load applications faster, increase responsiveness, and make it easy to work with programs that require large amounts of data.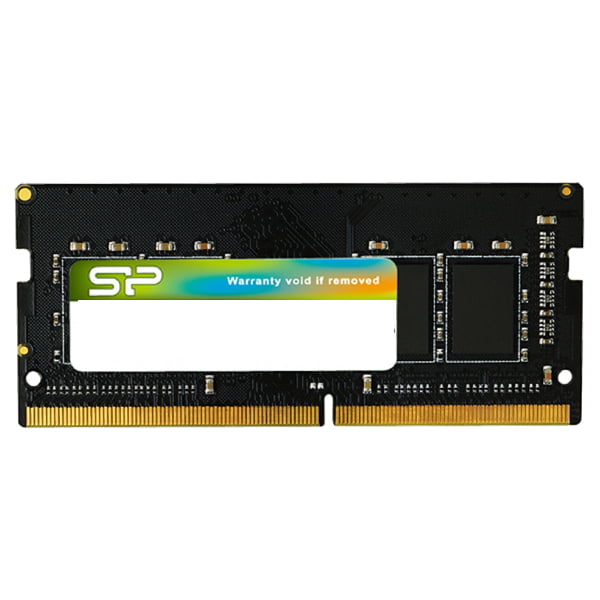 Convenient Compatibility
Doubt that the memory module will work smoothly on your new device or on an older generation computer? DDR4 modules are compatible with a wide range of notebook. Thanks to the adaptability of these memory modules, you will avoid random reboots and blue screens that accompany unstable and incompatible components.