Silicon Power 256GB 2.5″ Sata SSD Black-SP-256GB-A55
More about SP 256GB A55 SSD
Affordable Upgrade for Everyone
A high-quality product for the budget-minded among us, the Ace A55 is positioned as one of the most cost-effective SSD models. With its advanced SATA III 6Gb/s interface and an affordable price, you can now easily upgrade your old computer without spending a fortune.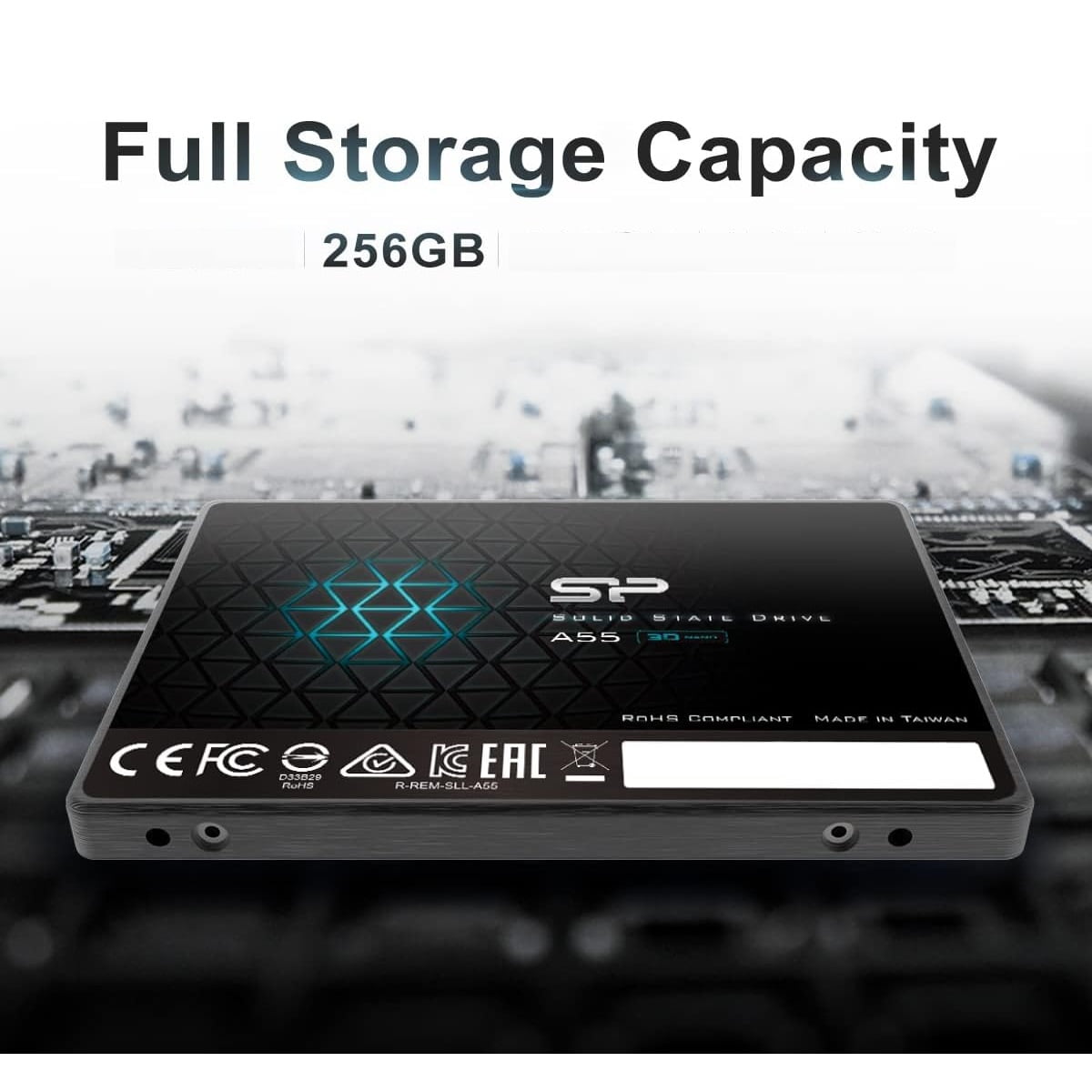 Time is Money! Don't Waste It
Still wasting precious time while booting your computer or loading applications? Then it's time to get rid of your old hard drive and switch to an SSD. Powered by SATA III 6Gb/s interface, the Ace A55 is able to boot your computer or launch applications within seconds.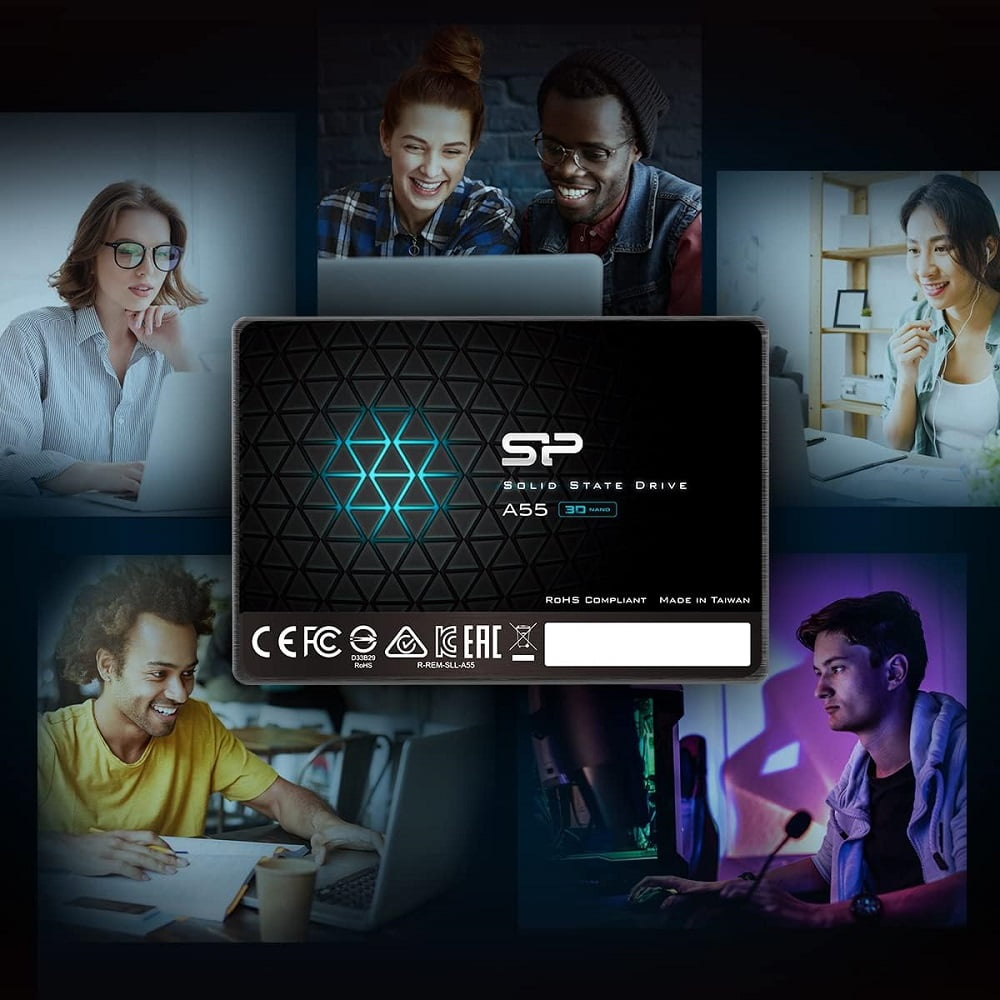 An Upgrade as Easy as 1-2-3
Upgrading your computer is a piece of cake – you don't need to be a techie to do it. Just follow these three easy steps:
Step 1. Backup your data to another storage device
Step 2. Remove the old HDD from your computer
Step 3. Insert the A55 in your computer.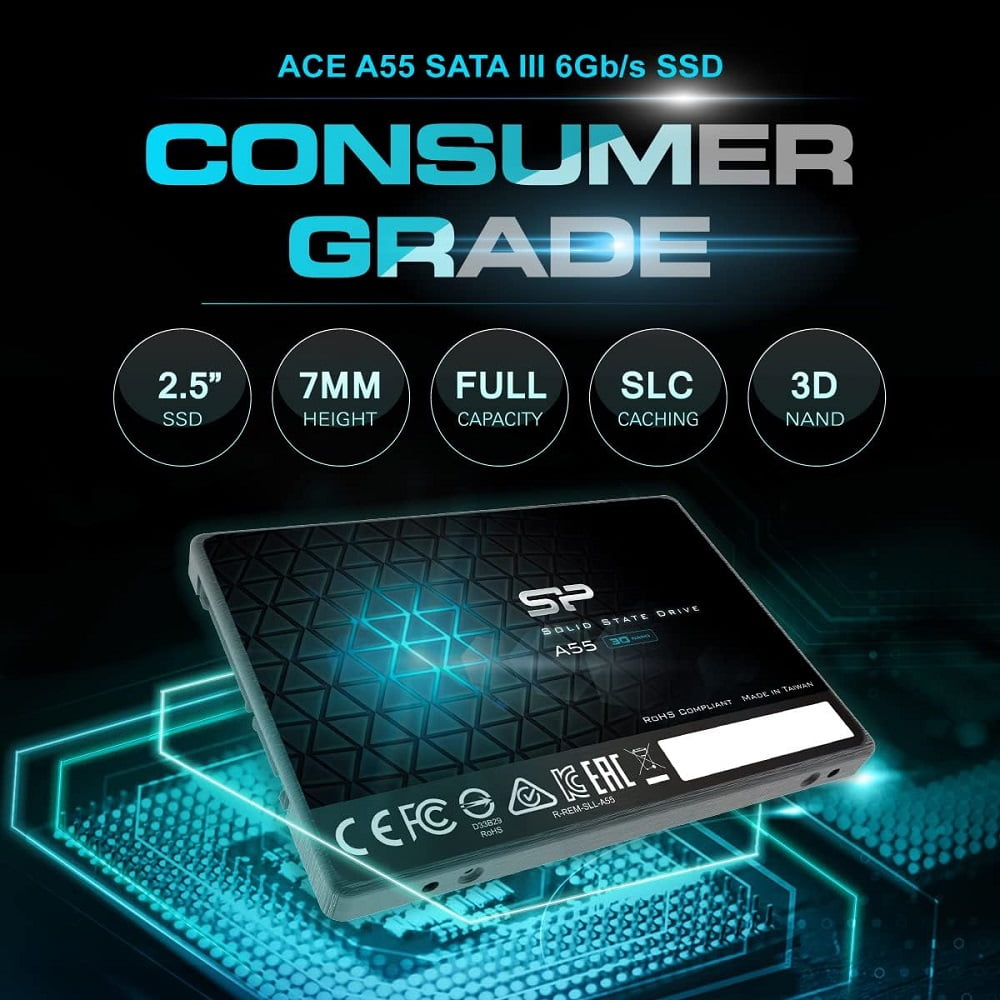 Durability and Performance
Equipped with an original controller and 3D NAND flash, the Ace A55 can not only guarantee stability and durability. It also delivers outstanding performance which enables 10-second quick boot-ups, shorter application load times and faster data transmission speed. Whether you are web surfing, enjoying a good movie, or have to handle paperwork, the Ace A55 will bring you a smooth, lag-free experience.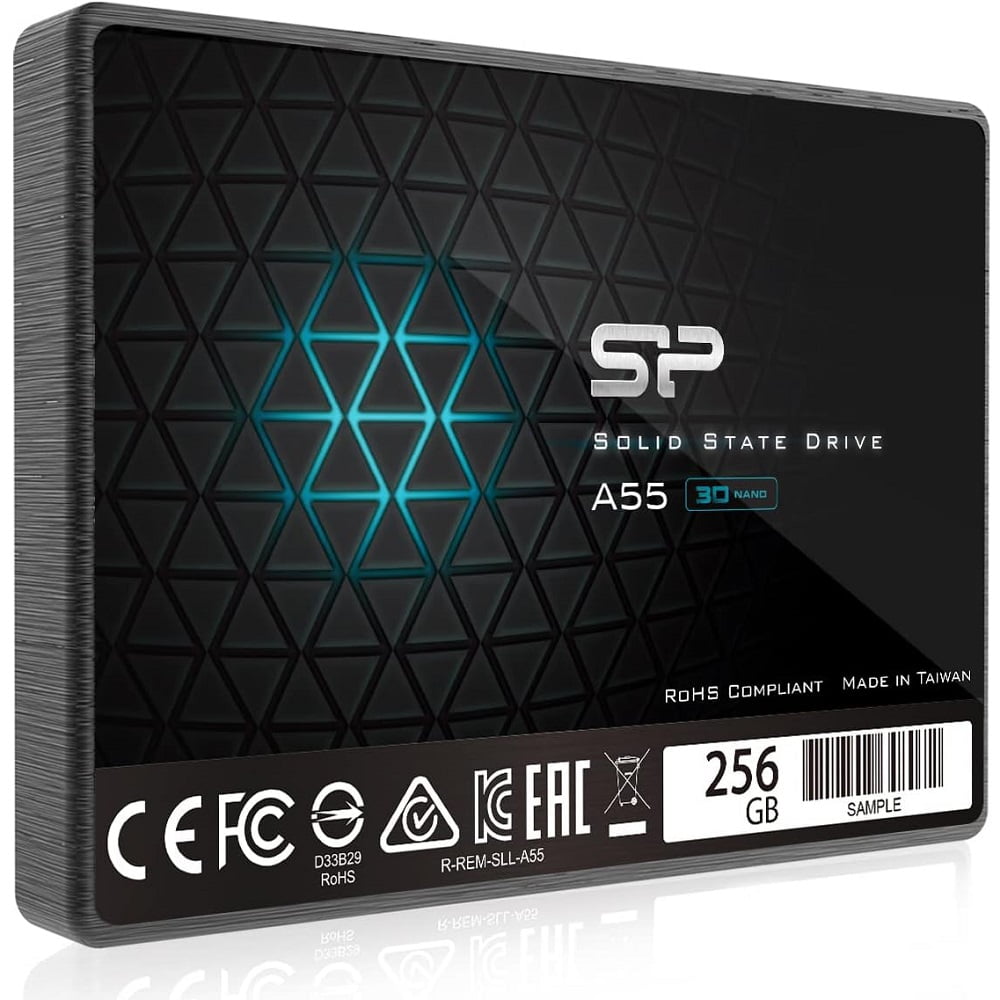 Capacity
256GB
Dimensions
100.0 x 69.9 x 7.0mm
Weight
63g (max.)
Interface
SATA III
Performance Read(max.)
256GB: 460 MB/s
Performance Write(max.)
256GB: 450 MB/s
Operation Voltage
5V
MTBF (est)
1,500,000 hours
Vibration Resistance Test
20G
Shock Resistance Test
1500G Max
Certification
CE / FCC / ROHS / BSMI / C-TICK / KC / EAC
Performance results may vary, depending on system platform, software, interface and capacity.
For more information about this products visit Silicon Power
For more related products visit us at our website