Razer Thresher Tournament Edition Wired Gaming Headset RZ04-02350100-R3U1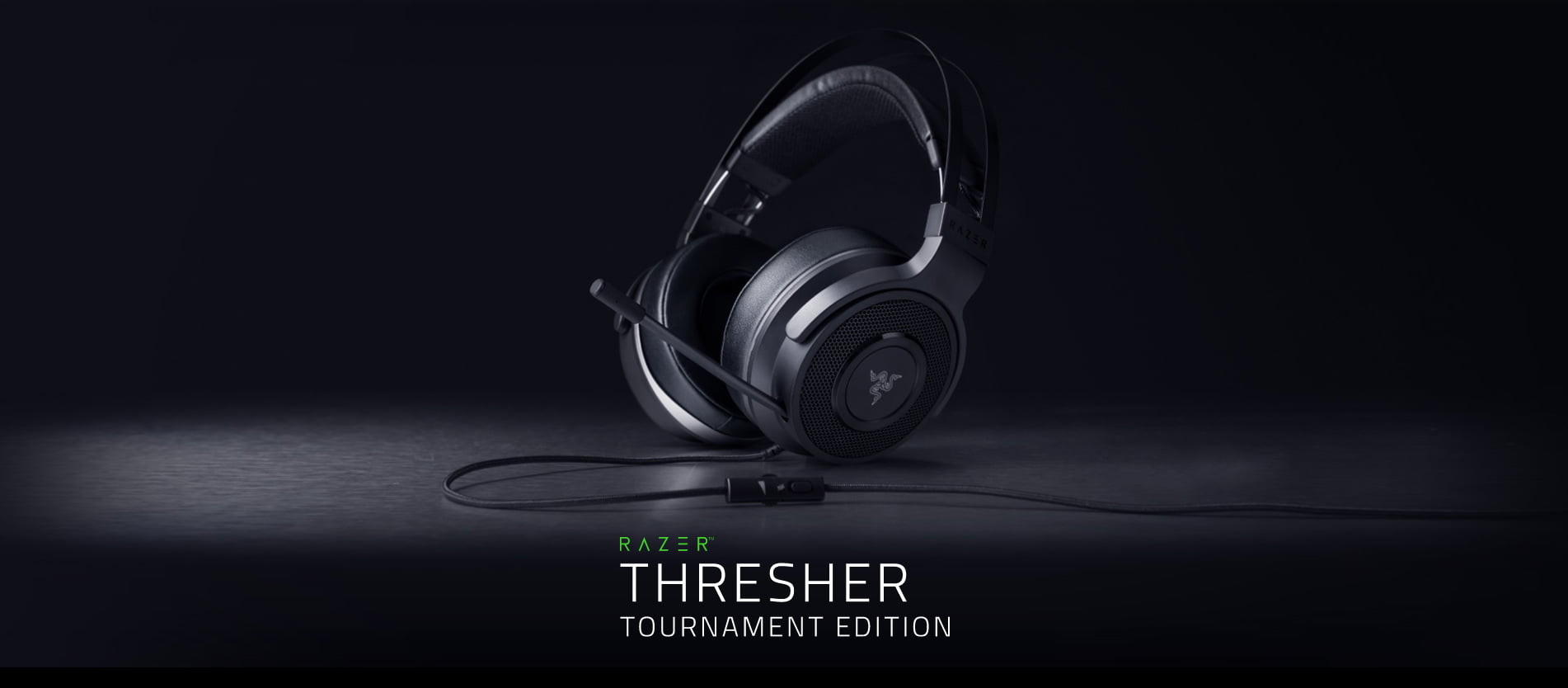 COMMAND IN COMFORT
When we asked E-sports athletes what mattered most in a gaming headset, the resounding answer was comfort. The Razer Thresher Tournament Edition is our answer to that, and more. We equipped it with big 50 mm audio drivers for life-like sound, a boom mic that works flawlessly in noisy environments and pillow y-soft, memory foam cushioned earcups wrapped in soft supple leatherette. Now your gaming marathons and practice sessions can go on for hours without interruption.
GAME FOR HOURS IN COMFORT
Designed for complete comfort during intense gaming marathons, the lightweight, leatherette ear cushions are made from memory foam so they effortlessly conform to the unique shape of each individual's head. This natural seal provides optimal noise isolation and enhances sound quality, as well as unmatched comfort.
ALWAYS CRYSTAL-CLEAR VOICE CHAT
The unidirectional, near-field microphone was tested and validated with professional gamers in tournament play to always deliver amazingly clear voice chat. The pickup pattern of the retractable boom mic is finetuned to capture just your voice, so your teammates can understand you even in noisy environments.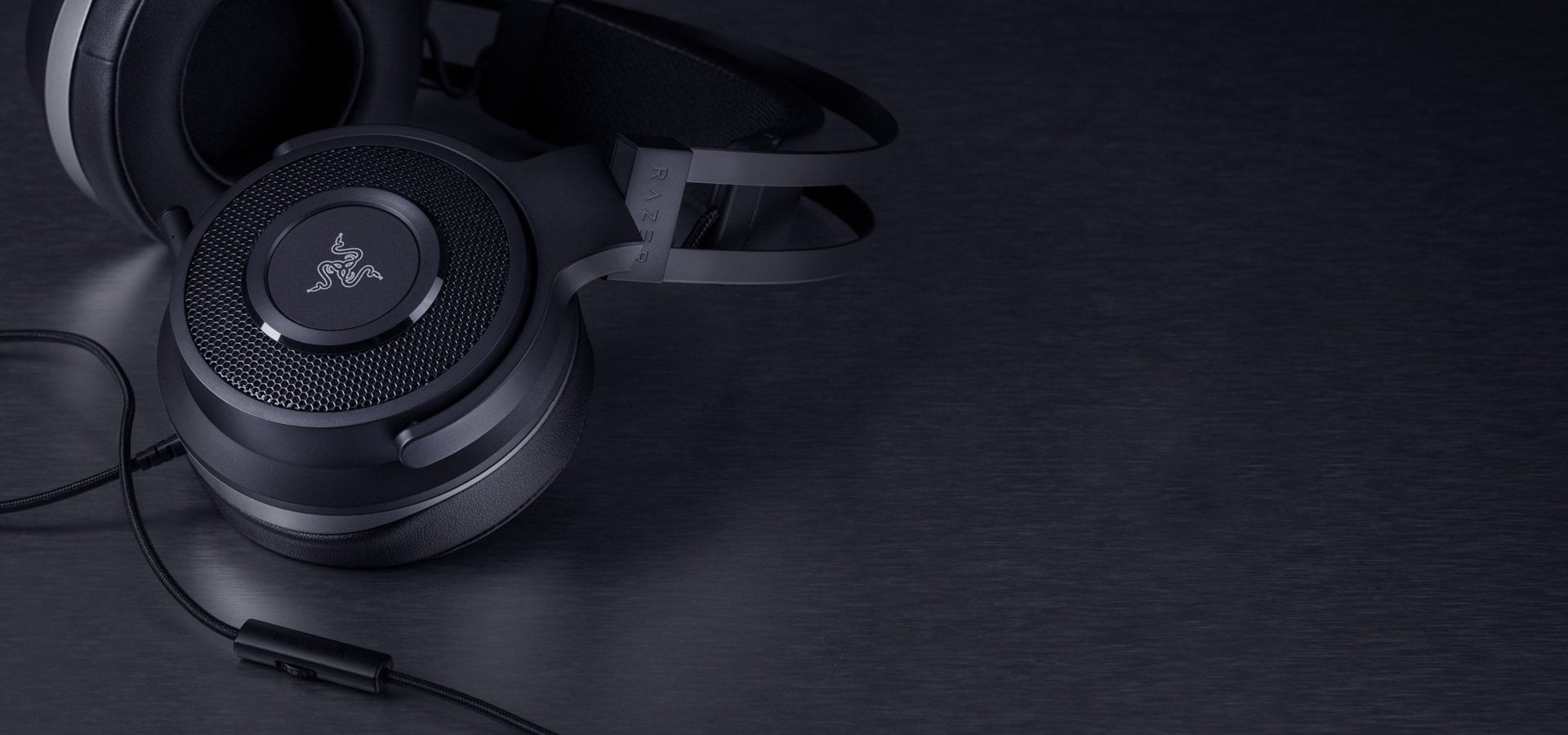 YOUR UNIVERSAL HEADSET
Make this your go-to headset, and be ready to take on the competition across all your platforms. With a 3.5 mm audio connector, the wired Razer Thresher Tournament Edition delivers zero-lag audio and is compatible with PlayStation, Xbox, PC and more.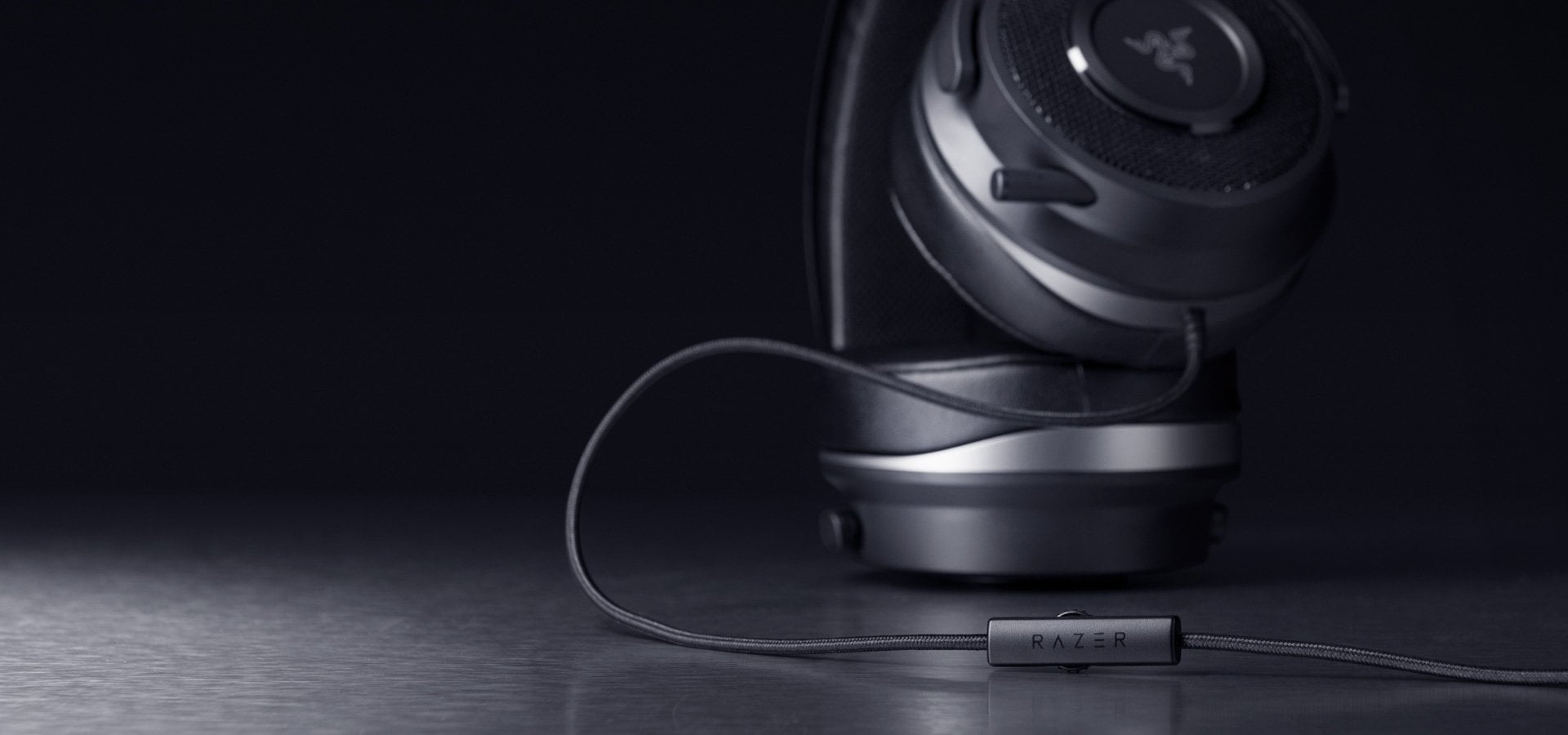 At a glance
Works with PlayStation, Xbox, PC, Mac, mobile
Lightweight memory foam cushions
50 mm audio drivers
Retractable boom mic
3.5 mm connector
Wired Headset
Circumaural Design with 50mm Driver Units providing crystal clear audio
Leatherette Ear Cushions for maximum noise-isolation
Retractable Uni-Directional Boom Mic Design
Compatible with PlayStation, Xbox, PC, Mac, Mobile
Dimensions of headset: 196mm(W) * 214mm(H) * 104.8mm(D)
Headphones
Frequency Response: 12 – 28,000 Hz
Impedance: 32Ω at 1kHz (included ohm symbol)
Drivers: 50 mm, with Neodymium Magnets
Microphone
Frequency Response: 100 – 10,000 Hz
Sensitivity (@1kHz, 1V/Pa): -38 ± 3dB
Signal-to-Noise Ratio: >55 dB
Boom Mic Design: Uni-directional