Razer Seiren V2 Pro [ RZ19-04040100-R3M1 ] 
Most features
30 mm Dynamic Microphone
High Pass Filter
Analog Gain Limiter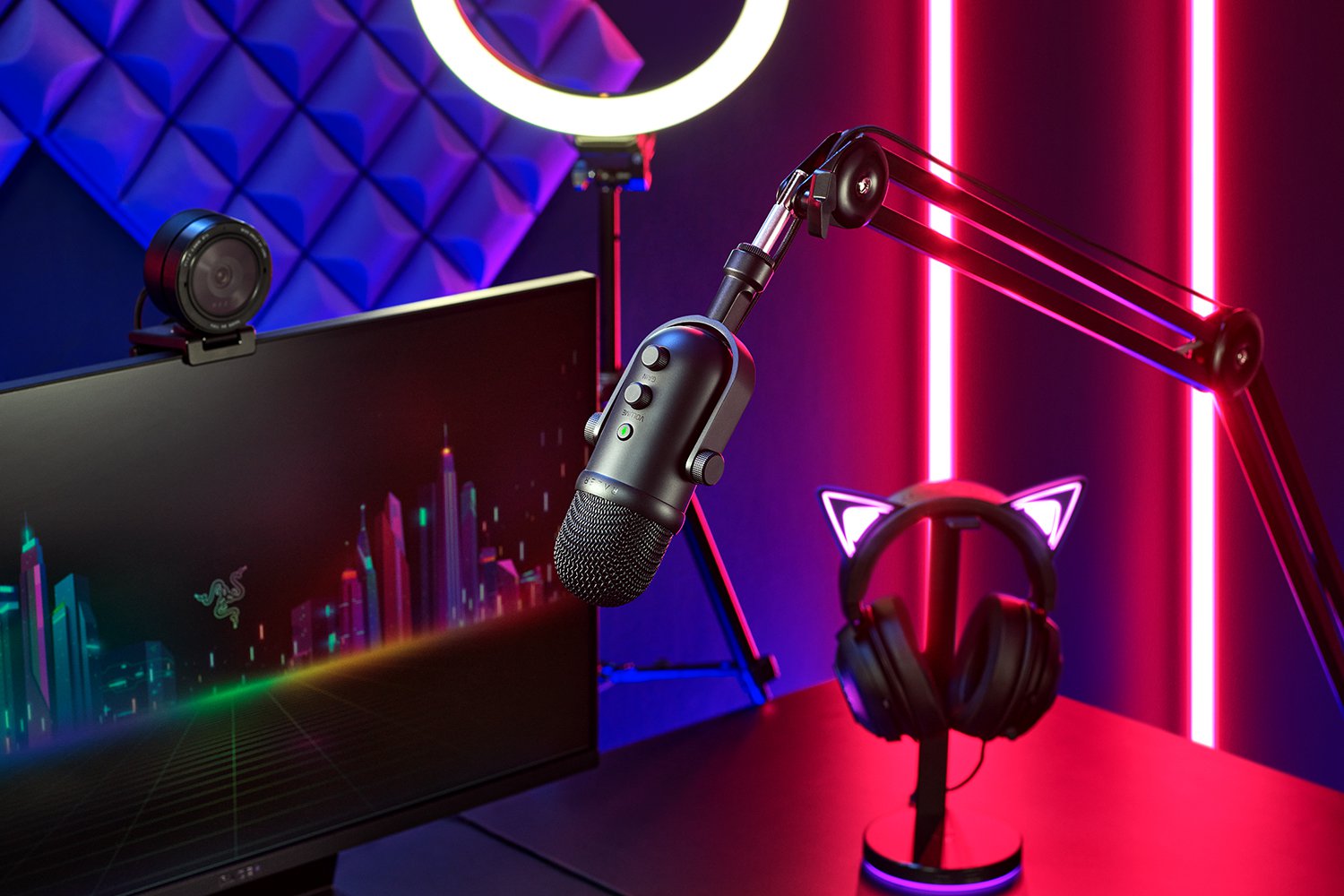 PROFESSIONAL TONE. SIGNATURE SOUND.
Sound like a pro and take your production quality up a notch with the Razer Seiren V2 Pro—a dynamic USB microphone designed for those serious about streaming. Whether you're an industry vet or a professional-to-be, enjoy top-notch voice clarity and quality thanks to its suite of high-end features.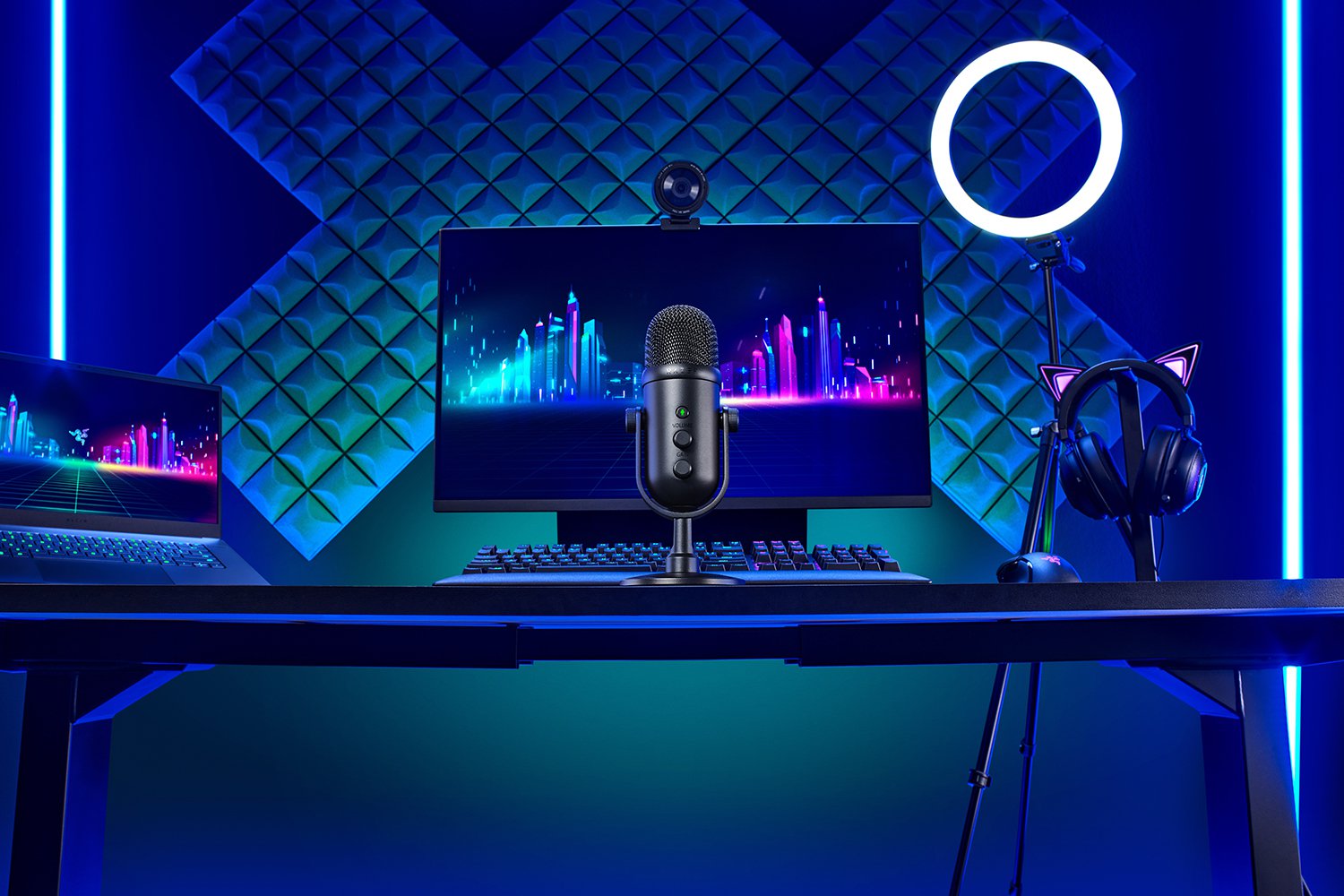 RICH, GOLDEN VOCALS.
The Razer Seiren V2 Pro's incredible low end gives your voice a deep, warm quality similar to those of professional radio DJs—a rich, full tone that keeps your audience hooked. In addition, speaking within the sweet spot at the top of the mic allows your voice to be captured with total clarity, thanks to its greater noise suppression compared to traditional cardioid mics.

High Pass Filter.
Activated via Razer Synapse, the dynamic mic's high pass filter can cut out unwanted low frequencies such as the background humming of your PC, allowing you to capture your voice as if you were in a soundproof studio.

Analog Gain Limiter.
The Razer Seiren V2 Pro can automatically adjust its mic gain to prevent clipping and peaking, so you needn't worry about voice distortion when things get loud and exciting during streaming.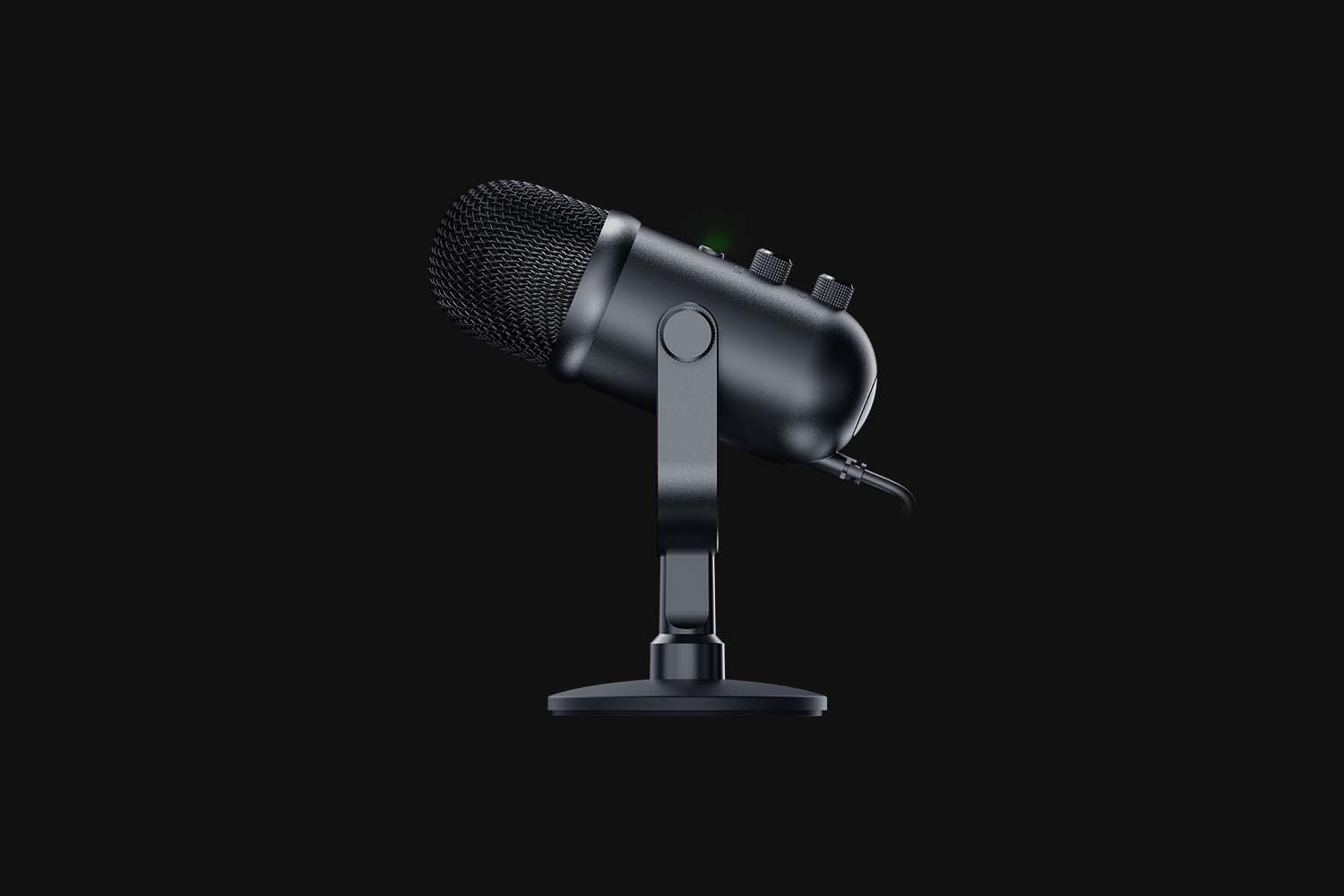 Specifications
SAMPLE RATE:
96 KHz
BIT RATE:
24 bit
CAPSULES:
30 mm Dynamic Microphone
POLAR PATTERNS:
Cardioid Microphone
FREQUENCY RESPONSE:
20 Hz – 20 KHz
POWER REQUIRED:
5 V / 350 mA
SENSITIVITY:
-34 dB (1 V / Pa at 1 kHz)
MAX SPL:
120 dB
IMPEDANCE:
None
POWER OUTPUT:
None
THD:
None
SIGNAL-TO-NOISE RATIO:
105 dB (A-weighted)
CONNECTION TYPE:
Type A to Type C USB Cable