Razer Rogue 15.6″ Gaming Laptop Backpack (Tear and Water Resistant Exterior // Scratch-Proof Interior)  RAZER-RC81-02410101-0500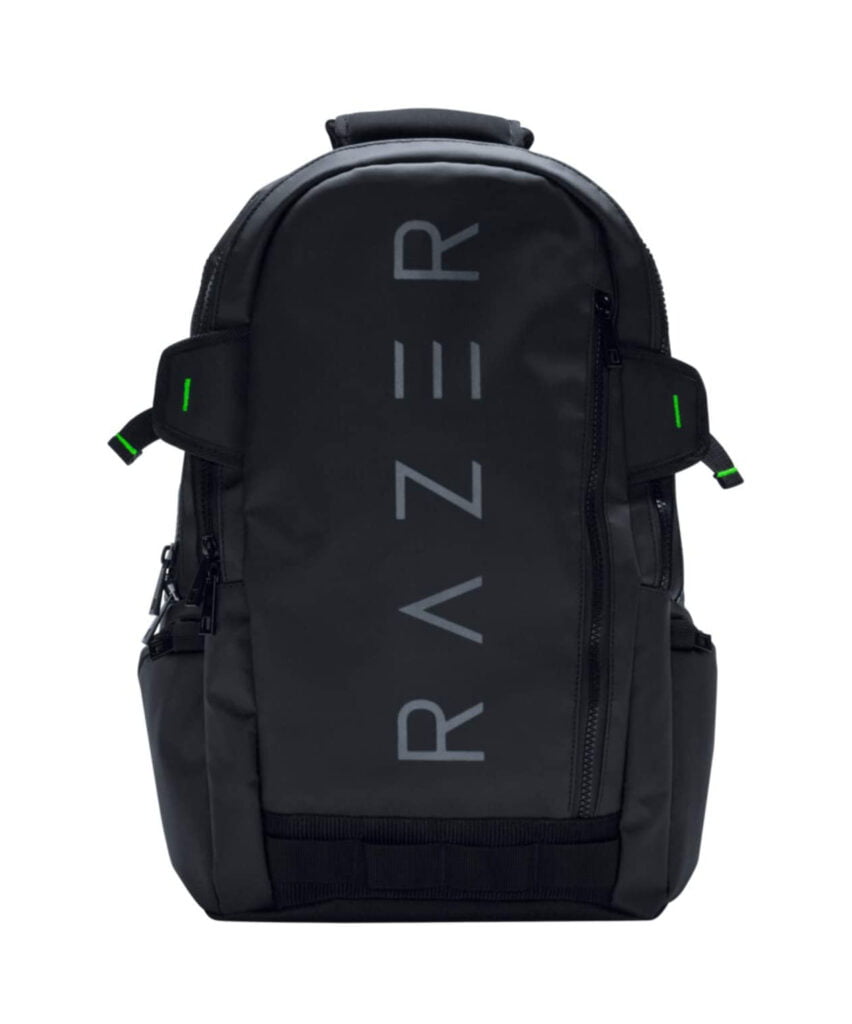 Features
# Tear- and water-resistant exterior
# TPU padded scratch proof interior
# Dedicated laptop compartment
# Made to fit the Razer Blade 15.6"
About Razer
For Gamers. By Gamers. It's not just a tagline. It's a mission. It's exactly what drives Razer to create products which constantly tilt the competition in your favor. From behind the drawing board all the way to the tournament stage, each step is controlled by the undeniable desire for all gamers – to always win.
Tear and water resistant Exterior
Brought to life with quality materials for both durability and utility, the Razer Rogue Backpack fits perfectly into the incredibly mobile lifestyle of the urban warrior. On top of its minimalist design, this backpack is made to be resilient, protecting your everyday needs from the perils of daily life.
Protective interior design
The ample interior is lined with TPU – a smooth, scratchproof material that allows you to easily place and remove whatever you are carrying around. Its padding ensures that your Razer Blade stays safe in the dedicated laptop compartment, and the secondary compartment keeps your gear from scratching or damaging your laptop.
Carry with comfort
A frameless design with heavily padded shoulder straps and back panel ensures comfort and ease even when you're carrying your complete gaming setup. Engineered to evenly distribute the weight of a heavier load over your back, the chest strap enables you to experience less fatigue even though you have plenty in your backpack.