Puluz Studio LED Light Box 24 x 23 x 22 cm With 6 Backdrops
---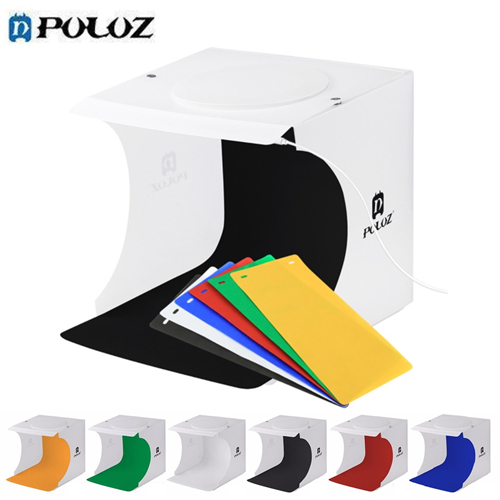 Puluz Studio LED Light
STUDIO PHOTO KIT:
this photography studio kit includes 6 backgrounds in different colors, a box of light 23 x 24 x 22 cm and a LED panel light with a lighting surface of 20 x 20 cm, which is a professional equipment for photography by camera and mobile phone.
LIGHT BOX:
The studio photo box is made by acrylic and white PVC, there are two windows that allow you to photograph the objects horizontally and vertically through the main window in front and the window at the top, this photo studio box is foldable and you can bring it anywhere.
OPPORTUNITY:
It's perfect for sales people, bloggers and crafts people to photograph business objects, jewelry, watches, cosmetics, models, artwork, glassware, electronic gadgets, if you get this photo studio set, you become the professional photo grapher.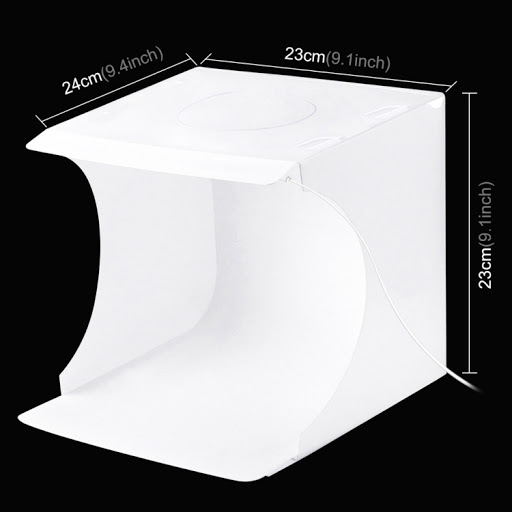 You can visit Our Facebook Page For more New Offers
Visit Us at Our Website For more related products