Pisen Qi Wireless Charger 10W Black (TS-C095W)
Pisen Qi Wireless Charger 10W Black – TS-C095W
This TS-C095W charging pad makes life easier, 2x faster than traditional wireless charger(For fastest charging,remove the phone case beforehand). Maximum 5w output for iphone and 10W output for Android devices (an 18Wwall charger input needed to reach maximum output). It takes about 5 hours to fully charge a 3000mAh battery.Charging will automatically cease as soon as the battery is fully charged. It is compatible with all Qidevices, such as the iPhone 8/8Plus/X, Samsung Galaxy S9, S8, S7 and Note 8.
The charger's multi-protect smart chip offers protection from short circuits, over-current, over-voltage,under-voltage and overheat. The unique foreign object detection function can identify the metal foreign bodyand cut off the output to avoid wireless charger to be damaged.
Note: to ensure well-functioning, remove anything standing between your phone and the charger.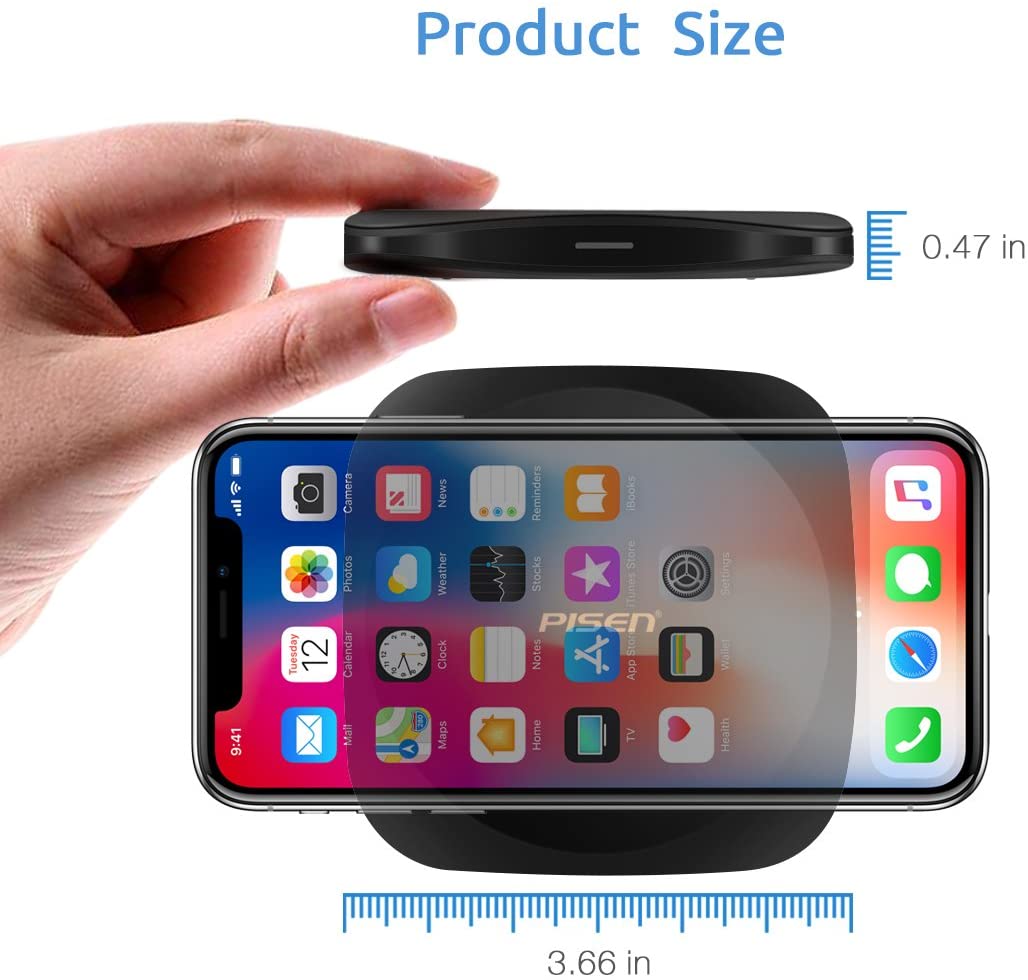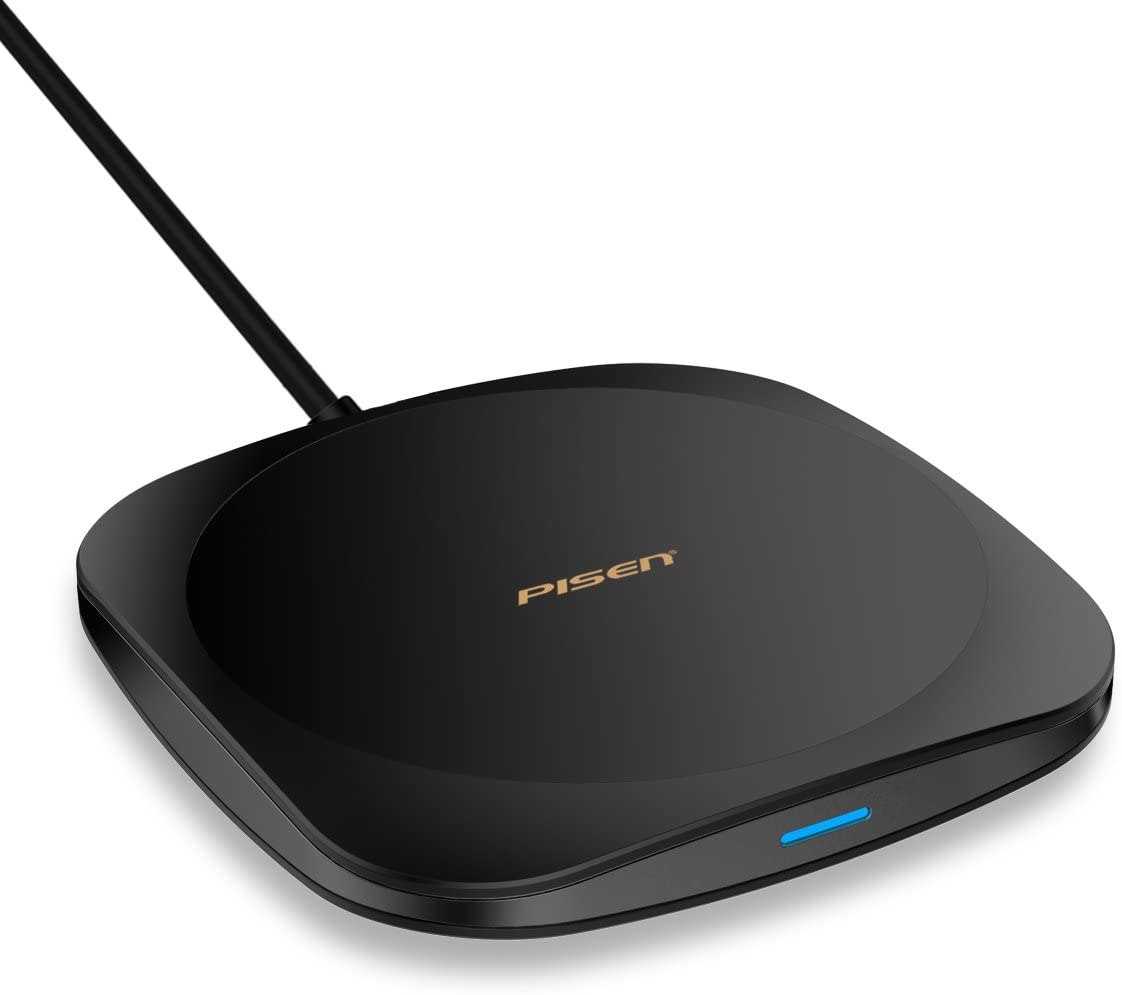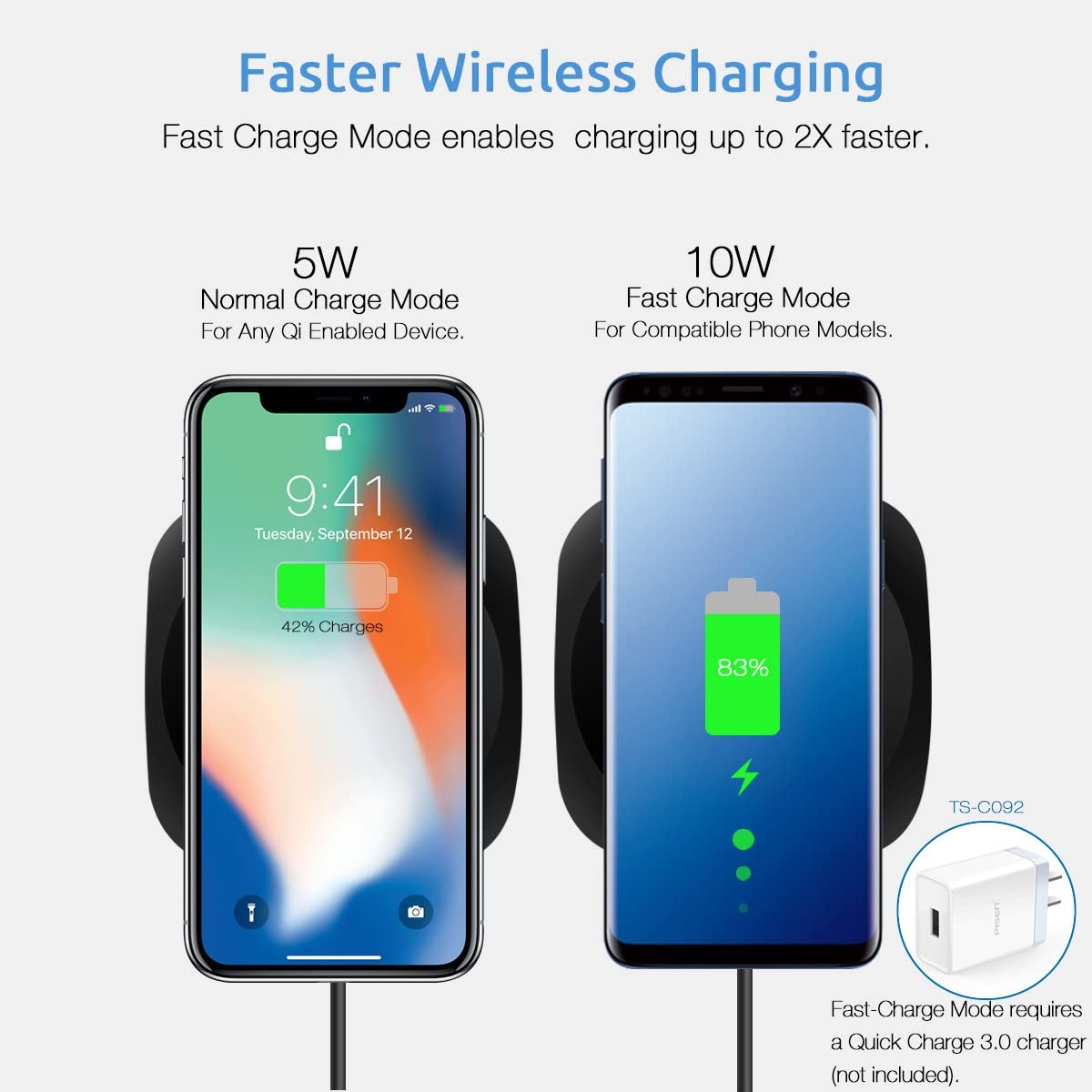 ---
Specification:
Colour: Black
Weight: 73g
Input Voltage: 5V/2A, 9V/2A
Output Power: 5W/7.5W/10W
Charger Type: Wireless Charging
Dimension:
Width: 3.66in
Height: 0.5in
Depth: 3.66 in
• • Fast charging- PISEN's new technology delivers the highest charging speed for both iOS and Android devices.
• Wireless technology- Simply place your Qi device in the centre of the charging pad to start charging. Don'thave to deal with cables anymore.
• Compact design- The wireless charger, the size of your palm, has a compact design as it conveniently goesinto any of your luggage or bags.