Pisen Pro USB-C To USB-C Cable 60 Watt 1m DM-TC02-1000
Features of Pisen Pro USB-C To USB-C
Colorful Choices
This product come with more than one color so you can chose your right color to charge your phone on it.
Fast Charge Technology
you can use this cable to charge your android or your smart devices with same recommended charge speed up to 3.0A.
Flash Charging
up to 60 Watt can make you charge your phone to almost 50% with less than 35 minutes.
Type-C Plug or Port Recommended
if you need to use Pisen Pro USB C To USB C you must have a Type-C Plug or Thunderbolt port to use it for data and power.
Good Quality for better experience
you will try best of pisen products ( Pisen Pro ) to serve you for long time by life use.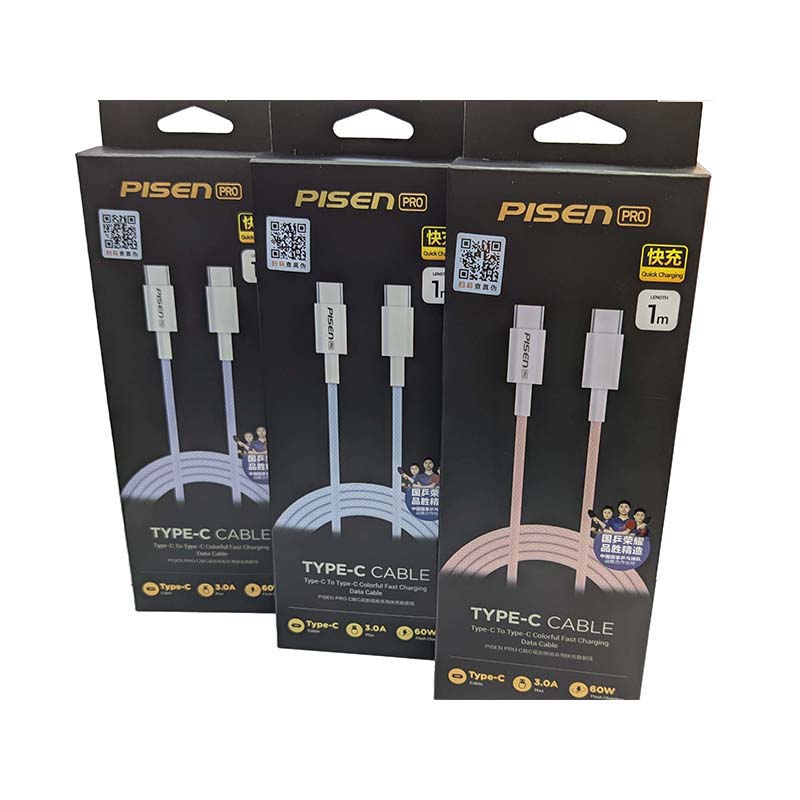 Things to know about USB-C
1.Both sides of it can be inserted
Does not distinguish between positive and negative, random insertion, turnovers zero, users don't worry too much about positive plug is on, the other plug is not right.
Type C enough to replace other USB interface, because the Type-C is both the front and back of the card can be inserted, the description of the professional is the interface without direction.
2.Faster
A major feature of the Type C interface version is the transfer speed, which is more than the previous version doubled the theoretical bandwidth from 5Gbps to 10Gbps, it can do the USB 3.1 speed standard.
3.Power supply is stronger
Type-C interface with USB3.1 standard can provide up to 100W power output
USB Typc-C interface can be two-way power supply: either to the device itself.
You can visit Our Facebook page for more New Offers
For more related products visit Us at Our Website