Notebook Cooling Pad F6 Plus 6X Fan F6Plus
More about Notebook Cooling Pad F6Plus
FREEZE ME: compatible with laptops up to 15.6 inches: airblade 500 measures 40.5 x 28.5 x 3 cm.
with its powerful ventilation system, the cooler also helps preserve the performance and life of your laptop's computer components.
6 FANS: maximum performance its 6 silent 120 mm fans that quickly cool your laptop for ever more intensive gaming sessions!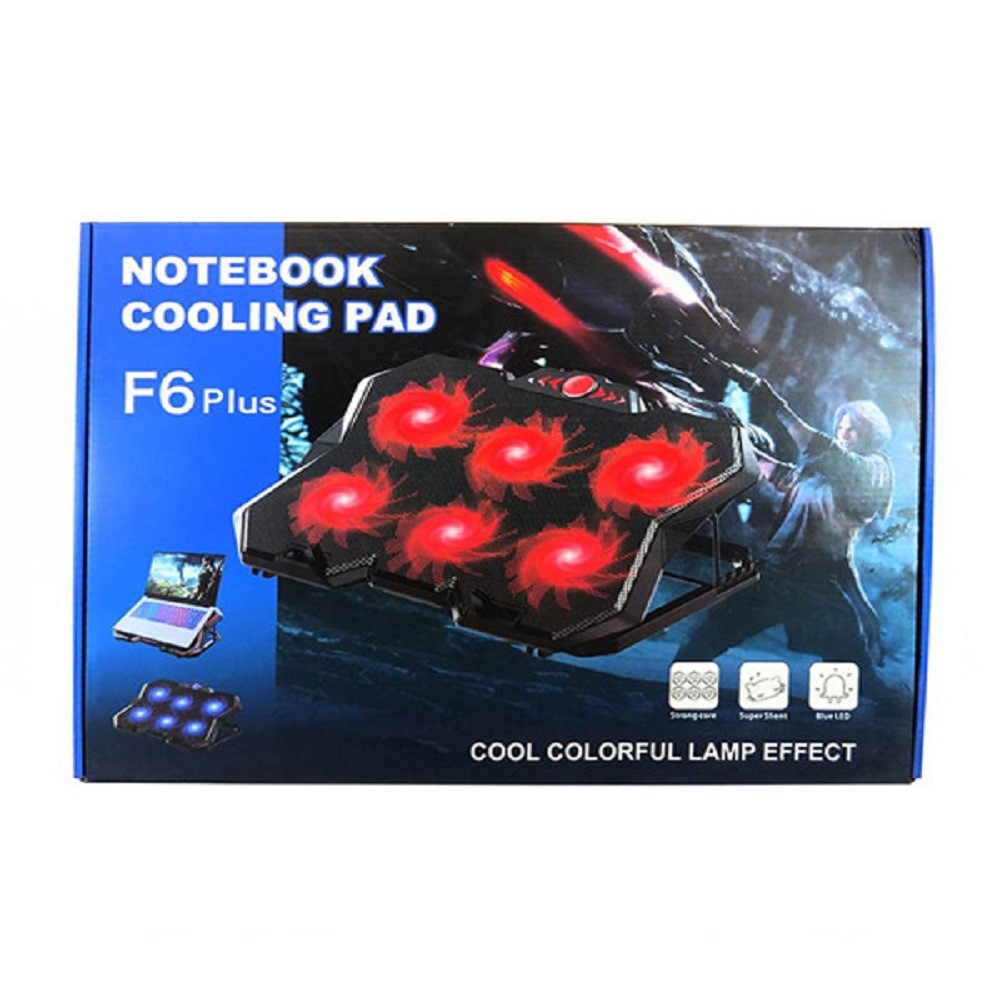 MICRO – PERFORATED COATING, airblade 500 offers a dynamic cold air flow for optimal cooling.
equipped with a dimmer, airblade 500 allows you to adjust the speed of the fans. its leds integrated into the fan give an intense color of the most beautiful effect.
ERGONOMIC DESIGN with 3 adjustable positions: airblade 500 offers real visual comfort and avoids uncomfortable and painful postures.

adjust the inclination according to your needs, flat or from 7° to 14°.
USB HUB: 2 ports available, one allows you to power airblade via the usb (5v) port of your laptop. our chillers do not require an electrical adapter. another usb port is included to connect different devices, like a spirit of gamer mouse for example!
Just one look and you know that the Mobility Laptop Cooling Pad is designed for hard core gamers. Featuring red streaks on the fan blade with a black form factor, this futuristic-looking cooling pad is also a power horse.
At the onset, let us state this: the LED lights on this cooling pad might be awesome for some though many would see it as an immense distraction. That said, the other features on this cooling pad help redeem this device.
You can visit our Facebook page for more New Offers
For more related products visit us at our website