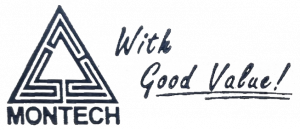 Montech Z3 Pro ARGB 3 Case Fans With ARGB Remote Controller Z3-Pro-ARGB-Fan
More about Montech Z3 Pro Fans
Z3 PRO ARGB PWM 3 IN 1 FAN
Brilliant Colors and even Smarter Controls
3 In 1 With Lighting Controller
Smart Performance Cooling With PWM
Programmable Lighting Effects
White Fan Frame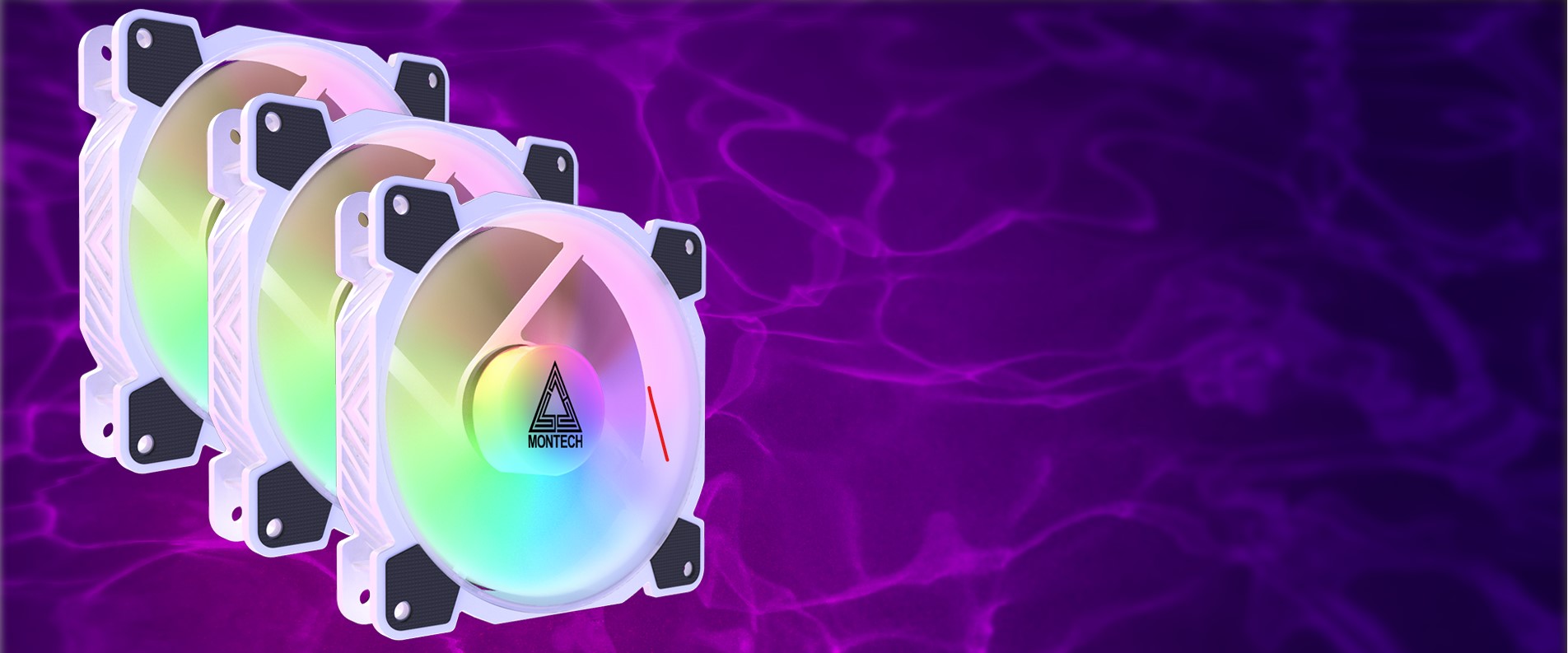 Evolved and Upgraded
The Z3 Pro is the upgraded version of the Z3 with a ton of new features. Temperature based PWM Smart Control, industry acclaimed rifle bearing and proprietary fan blade design has made the Z3 Pro even cooler, smarter, quieter and even longer lasting. Besides increased performance there are RGB lighting capabilities are also vastly improved with new and better effects. So you get the best of aesthetics and performance, a cool but also quiet PC system.

Balancing Performance and Noise
Smart Performance Cooling with PWM (600 RPM -1500 RPM± 10%)
The Z3 Pro utilizes PWM Smart Control for temperature based fan speed adjustment. Your system auto controls the Fan speed based on system temperature, making cooling more efficient and smart.
Together with PWM Smart Fan Speed Control, that carefully adjusts fan speed according to system temperature, you have an effective and efficient solution for balancing cooling capacity and noise.
 During high system loads the Z3 Pro spins at 1,500 RPM while delivering 45.7 CFM (ft3 /mm) at only 26 dBA!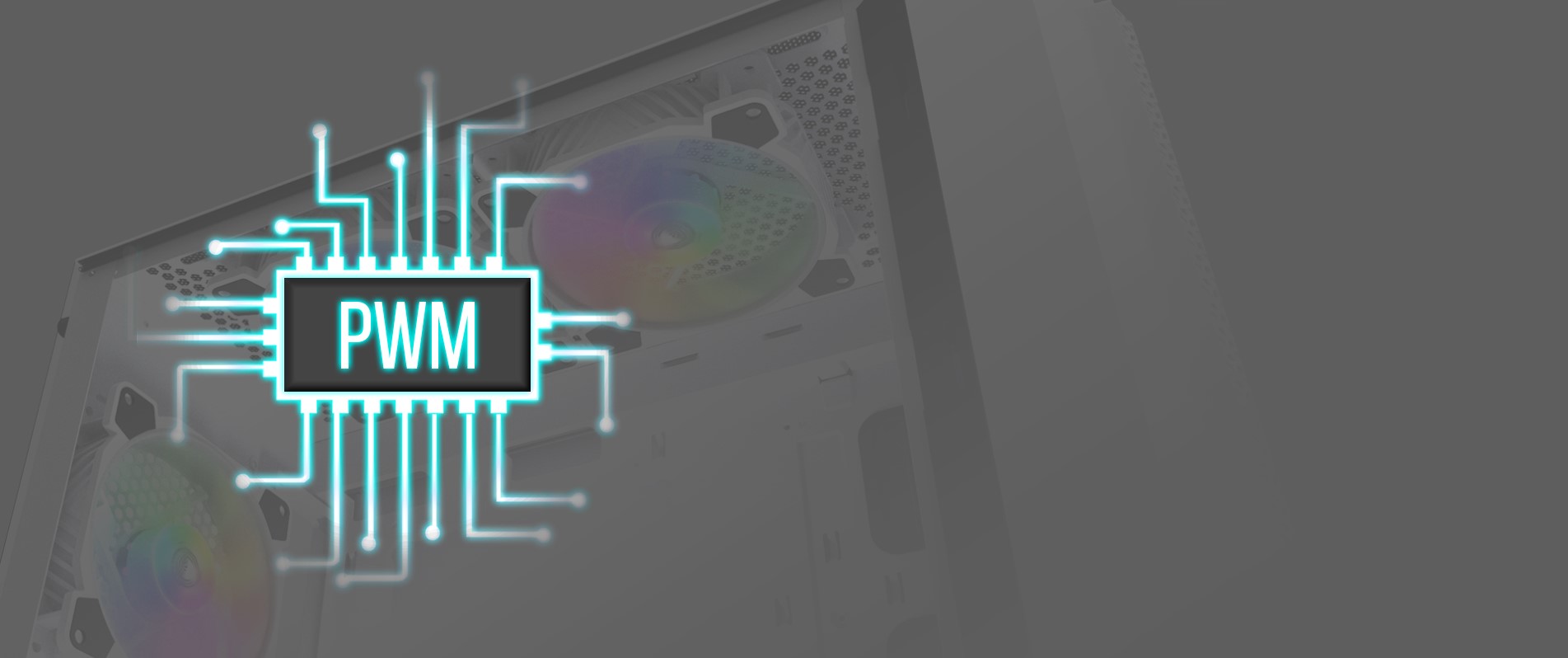 Programmable Lighting Effects
The Z3 Pro's ARGB lighting system can be controlled via the include remote control, through the LED light control button on the chassis or directly through your mainboard's ARGB software*. Switch between 6 modes and 32 different effects on the remote or Chassis LED switch, or go fully software programmable* on ARGB enabled mainboards!
*For software ARGB effects your mainboard must have a ARGB (5V 3pin) Port.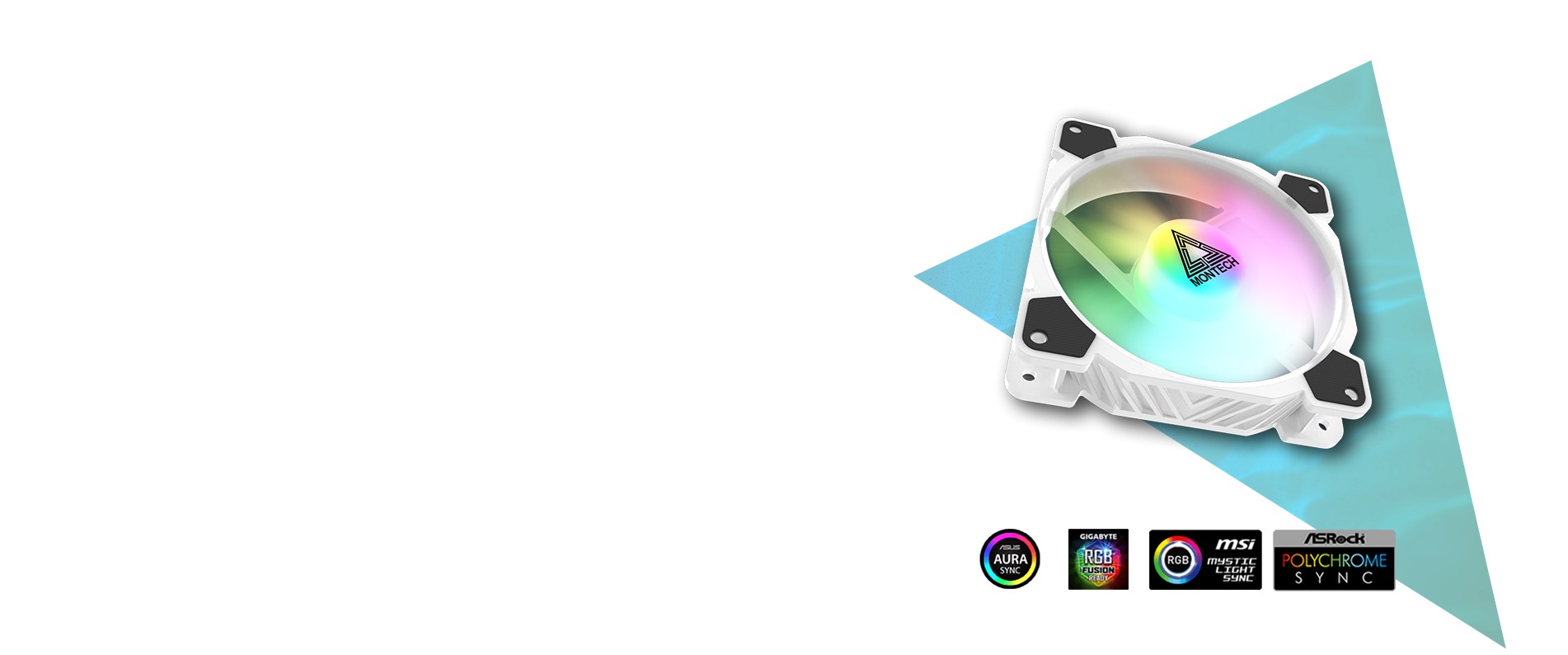 Expansion Ready ARGB Fan Control Hub
The included ARGB Fan Control Hub can support a total of 12 system fans (6*3Pin + 6*4Pin PWM fans) fully expansion ready. Added with the Remote Control, you have full lighting control of all fans!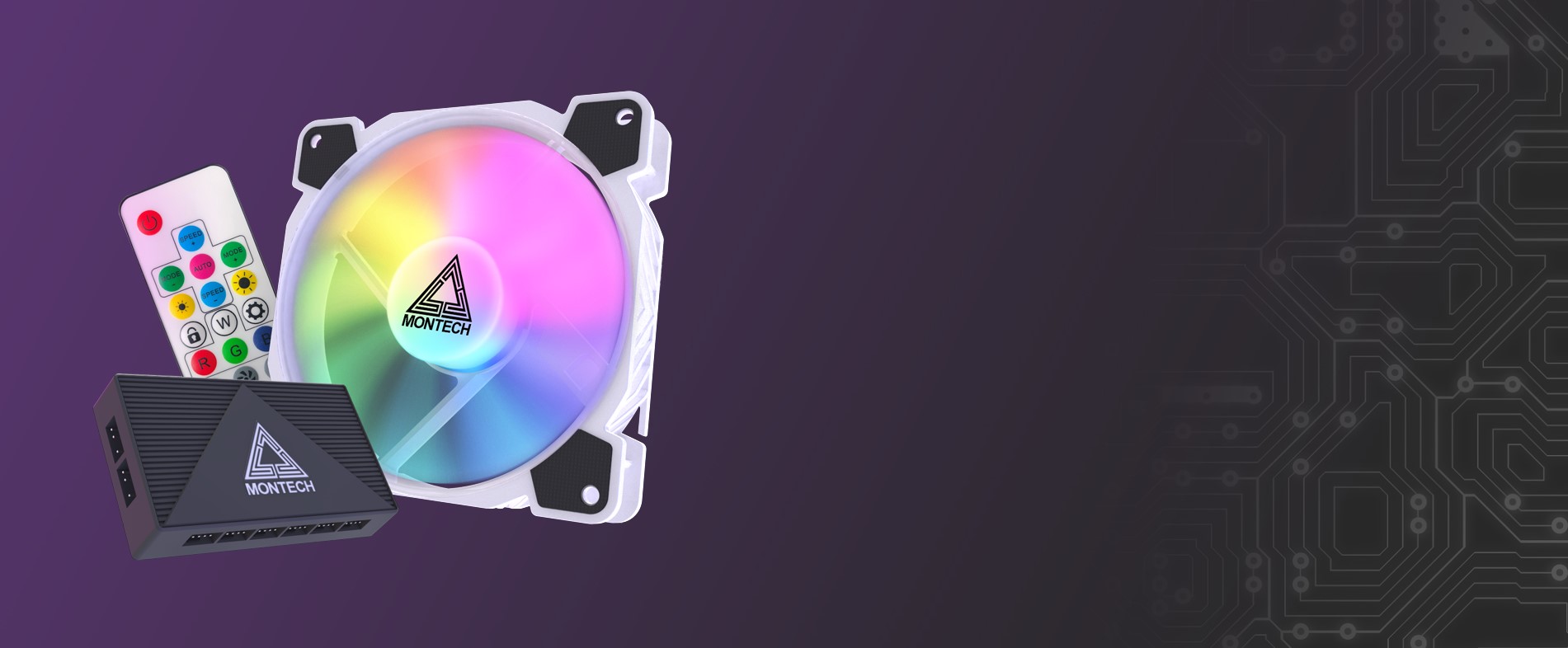 Near Silent Noise control
All four corners of the Z3 Pro comes with pre-installed rubber corner pads. Effectively reducing noise and vibrations. Leaving you with only enjoyable light and airflow.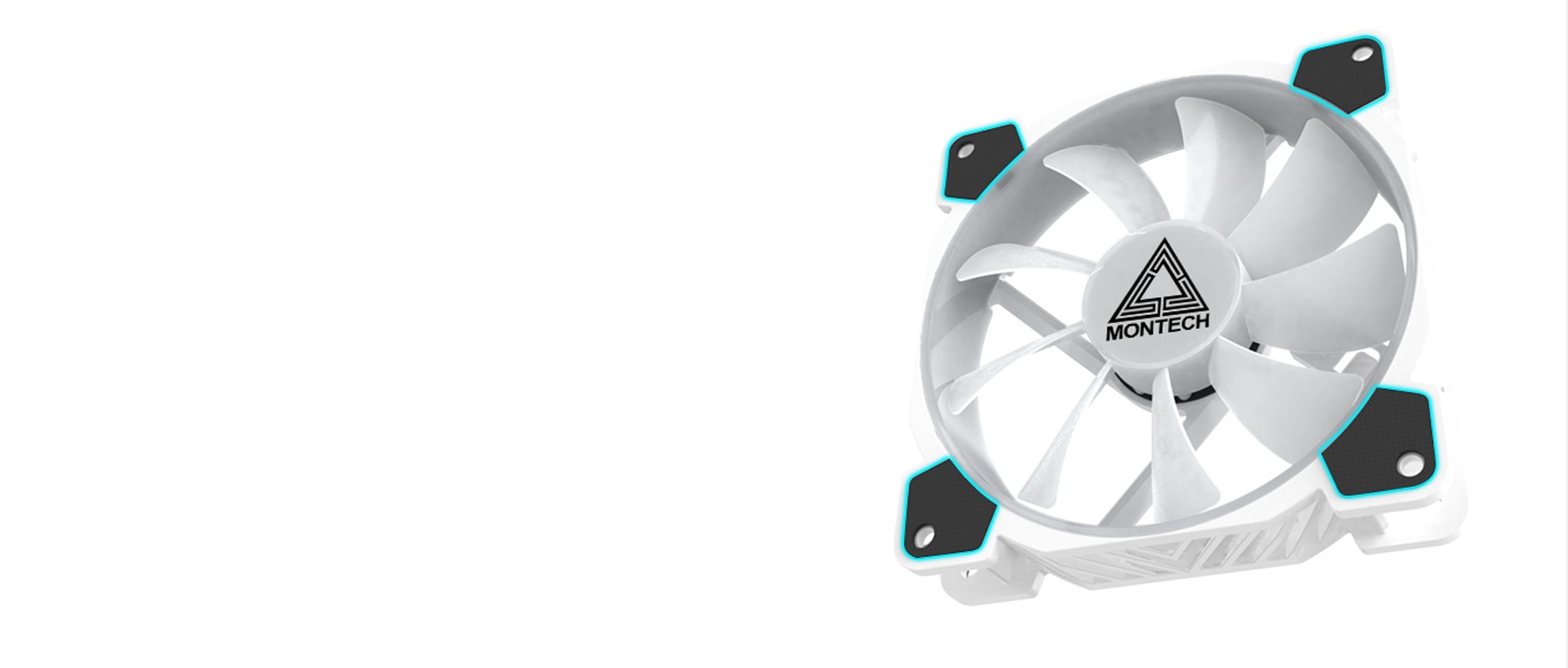 Specification of Montech Z3 Pro Fans
| | |
| --- | --- |
| Model | Z3 PRO ARGB PWM FAN |
| Color | White |
| Size | 120*120*25mm |
| Speed | 600~1500 RPM ± 10% R.P.M |
| Noise | 24.7 dBA |
| Max. Airflow | 45.7 CFM(ft3/min) |
| Voltage | DC 12V |
| Rated Current | 0.16A + 10% |
| Power Consumption | 1.92W + 10% |
| FAN Connector | 3pin/4Pin PWM |
| Content | ARGB Fan*3 / Controller*1 / ARGB remote controller*1 |
For more information about this product visit official website of Montech
For more related products visit us at our website