Microsoft Bluetooth Mouse
Microsoft Bluetooth Mouse blue-star
Fast-Tracking Sensor ( 1,000 dpi )

10m Wireless range

blue-star color

 RJN-00022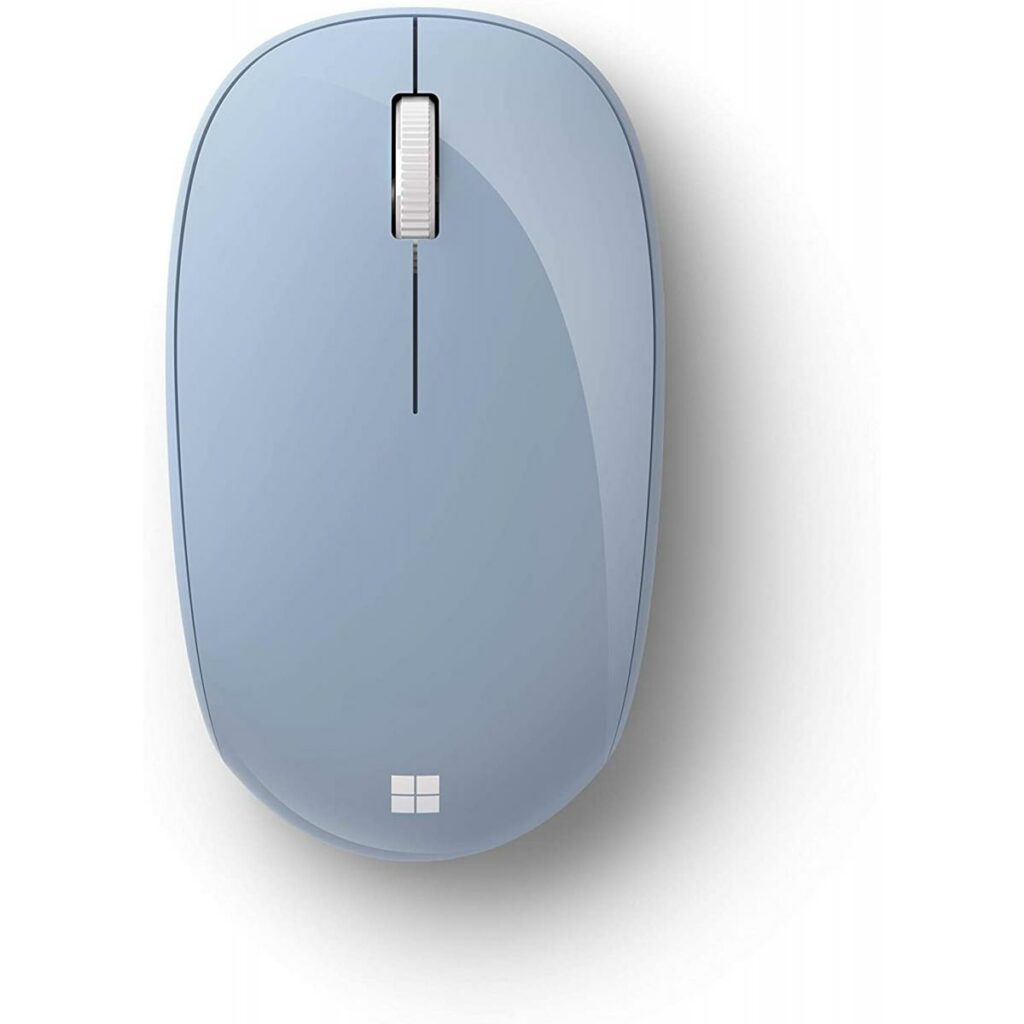 Features
The modern, compact design fits comfortably in your hand and makes it easy to be productive on the move with smooth tracking on most surfaces.
The Microsoft Bluetooth® Mouse features a choice of colors to complement your style and up to approximately 12 months of battery life .

Meet the new mouse
The compact, modern design fits comfortably in your hand for precise scrolling and navigation.

Fast tracking sensor
Be productive on the go with seamless tracking on most surfaces.

True wireless freedom
Connects to your Windows 10 laptop via Bluetooth ® 5.0 LE
. Pair with your Windows 10 PC directly when you enable Swift Pair. 

Precise Navigation
Work across documents and websites with a custom scroll wheel. It features three buttons  left, center and right.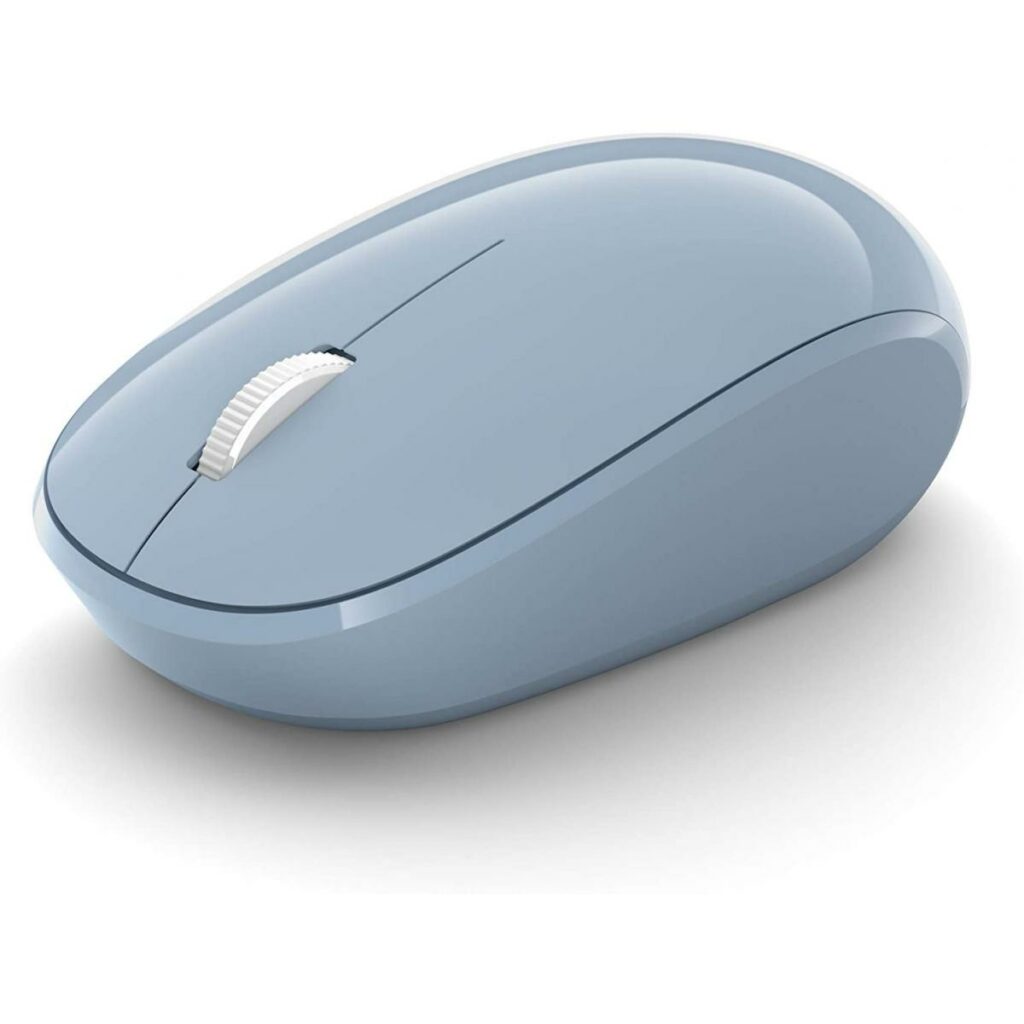 ---
Specifications
communication interface
Bluetooth ® Low Energy compatible 4.0 / 4.1 /4.2/5.0
RF
Frequency band 2.4GHz
Wireless range
33 feet (10m) in the open area, and up to 16 feet 5m in a typical office environment.
compatibility
Microsoft Windows 10/8.1
The device must support Bluetooth ® 4.0 or higher
Dimensions
100.4 x 58.2 x 38.3 mm
the weight
78g including batteries
the battery
One AA alkaline battery (included and pre-installed)
Battery life
approximately Up to 12 months
color
blue-star
Technology details
Mouse Tracker Tracking: Red Tracking
Image capture rate: Dynamically adaptable up to 4000 frames per second
XY Resolution: 1,000 dpi (39.4 dpi)
Tracking speed: Up to 30 inches (762 millimeters) per second
Product performance
Mouse buttons features: 4 buttons: left, right, wheel and power button (press >3 seconds to pair)
Scrolling features: modern wheel for vertical scrolling and button tap
Advanced Features: Swift Pair for easy mouse PC pairing 3
Customizable features: 4 XY precision adjustment, wheel button function reset, left and right button click switching, wheel customization and battery level reporting
For more information about Microsoft Bluetooth Mouse blue-star visit official website of Microsoft
For more related products visit Us at Our Website