Pisen Lightning Silicone Aluminum Shell Data Cable LT-AL01-1200 WHT
Features of Pisen Lightning Silicone Cable 
Data Transfer and Charging Cable
You can use this cable to transfer your file via personal computer and you can use it to charge your IPhone or your IPad
Good Quality for better experience
you will try best of pisen products to serve you for long time by life use.
Fast Charging
This cable support quick charge up to 12 Watt to make your smart phone charge more faster
Lightning Cable feature
The biggest advantage of the Lightning cable's design is that it lets you insert the cable into your iOS device in any orientation. Unlike the standard micro-USB connector and even Apple's 30-pin port, you don't have to eye the port and line up the sides to make the cable fit.
Silicon Aluminum Shielded Cable
This Feature make your cable long lasting than the normal cable .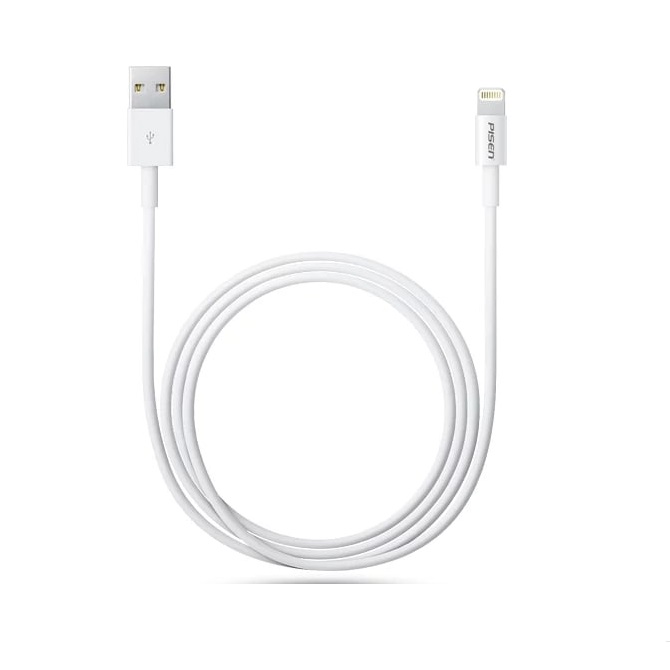 Apple's Lightning connector also can carry up to 12W of power, which is plenty to charge either an iPhone or an iPad (when paired with an iPad 2A charger), just as you could do with the 30 – pin cable. As below points out, this is quite different from the micro-USB connector world of Android devices; there is no standard for conventional USB that supports more than 9W. This means complications and frustration for tablets that need 10W; either they need proprietary chargers or they charge at the 5W rate.
1) Cable Type : USB To Lightning
2) Cable Length : 1.2m
3) Cable Current : 2.4a
4) Cable Color : White
You can visit Our Facebook page for more New Offers
For more related products visit Us at Our Website