Logitech G502 X Plus Wireless White RGB Gaming Mouse 910-006172
More about Logitech G502 X Plus
ICON. REINVENTED.
G502 X PLUS is the latest addition to legendary G502 lineage. Redesigned and reinvented with the most innovative gaming technologies, including our first-ever LIGHT FORCE hybrid switches, LIGHT SPEED pro – grade wireless, LIGHT SYNC RGB and HERO 25K Optical Sensor. G502 X PLUS is also POWERPLAY compatible — so it never runs out of power.

LIGHTFORCE SWITCHES
Breakthrough hybrid optical – mechanical switches achieve higher levels of speed and reliability through optical . Mechanical actuation maintains the crisp, tactile feedback that players love.

LIGHT SYNC RGB
LIGHT SYNC technology enables dynamic full – spectrum lighting with total control of approximately 16.8 million brilliant colors across an 8 LED array. Active play detection automatically dims lighting when your hand moves it, conserve battery power. Customize it all with G HUB software including media – driven effects and advanced personalization.

LIGHTSPEED WIRELESS
Pro – grade connectivity, now with an updated protocol achieving 68% faster response rate than the previous generation. With the incredible efficiency of LIGHT SPEED technology, G502 X PLUS also achieves up to 130 hours of battery life with RGB off and 37 hours when RGB is set to always on.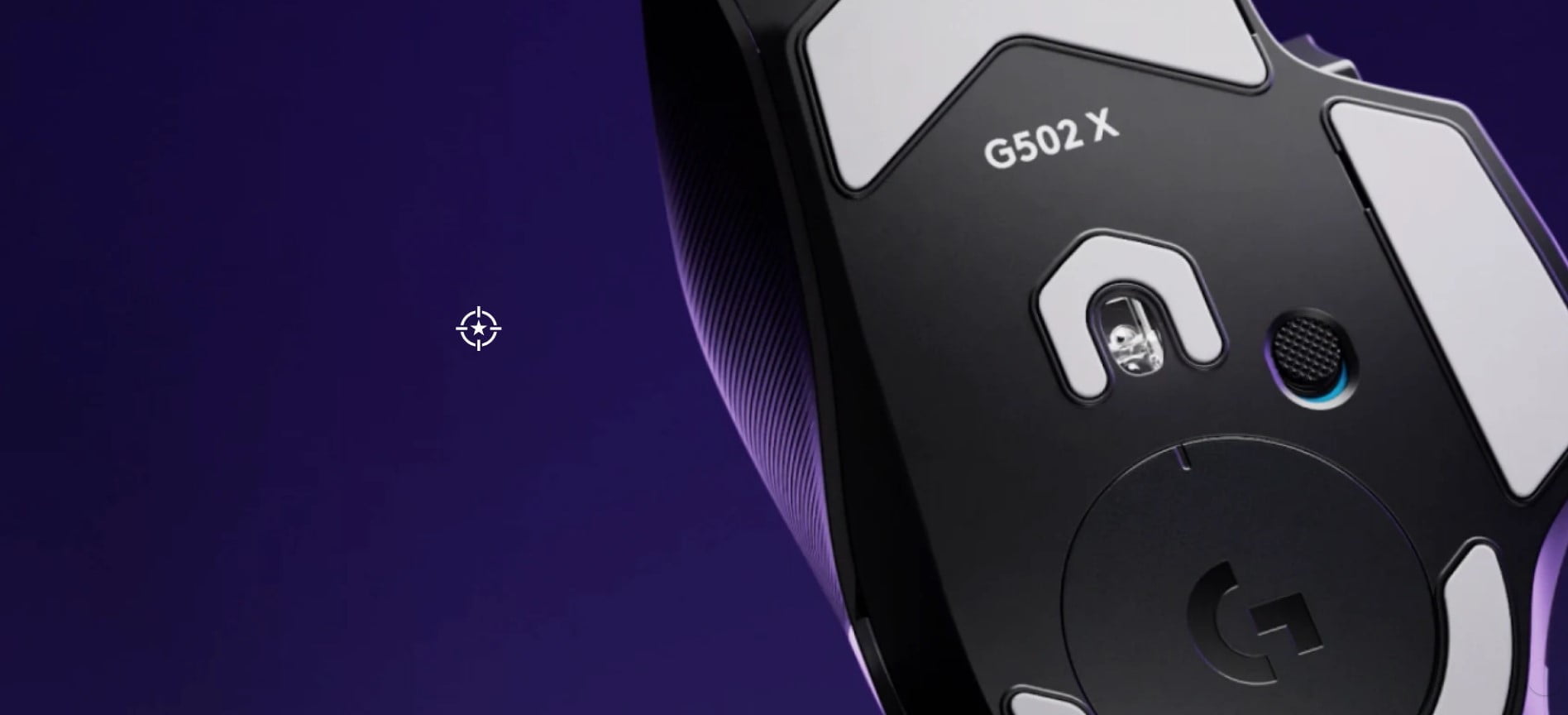 HERO 25K SENSOR
Our most advanced gaming sensor achieves sub – micron accuracy with zero smooth , filtering and acceleration. With superior tracking and smart energy consumption, HERO 25K delivers un rivaled performance, power efficiency and precision.

Specification of Logitech G502 X Plus
PRIMARY SPECIFICATIONS
USB – C Charging
106 grams
Low – friction PTFE feet
PHYSICAL SPECIFICATIONS
Weight: 3.74 oz (106 g)
Height: 5.17 in (131.4 mm)
Width: 1.62 in (41.1 mm)
Depth: 3.12 in (79.2 mm)
TECHNICAL SPECIFICATIONS
Up to 5 on board memory profiles
Constant motion 130 hrs (37 hrs RGB on)
For more information about this product visit official website of Logitech
For more related products visit us at our website