Intel Core i7 – 12700K Processor [ BX8071512700K ]
(2-Years-Warranty)
Most features
12 Total Cores
up to 5.00 GHz
20 Total Threads
25 MB Intel Smart Cache
5.0 GHz Max Turbo Frequency
8 of Performance – cores  and 4 of Efficient – cores 

( 8P + 4E )

LGA 1700 cpu socket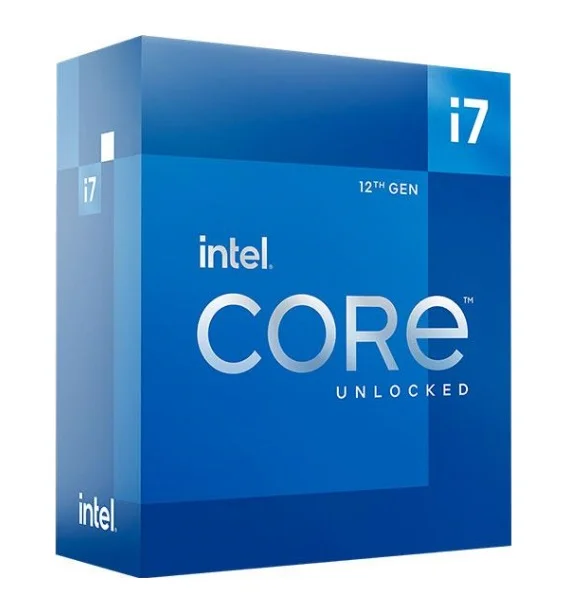 Performance core ( heavy tasks ) :
optimized for handling single and lightly – threaded performance .
enhancing gaming and productivity workload .
Efficient core :
Optimized for handling scaling highly threaded workload .
Minimizing interruptions from background task management .
The 12th Gen Intel Core desktop processor redefines x86 architecture performance. Introducing our new performance hybrid architecture , combining Performance-cores with Efficient-cores to elevate gaming, productivity, and creation. These breakthrough processors intelligently optimize workloads and pave the way for future leaps in processor design. Enjoy the full range of the latest platform innovations like industry first PCIe 5.0 readiness and DDR5 memory. With Intel® UHD graphics immerse yourself in a visually stunning experience with up to 8K HDR support and the ability to view 4 simultaneous 4K displays. 12th Gen Intel Core desktop processors bring all the features you need to game, work, and create like never before.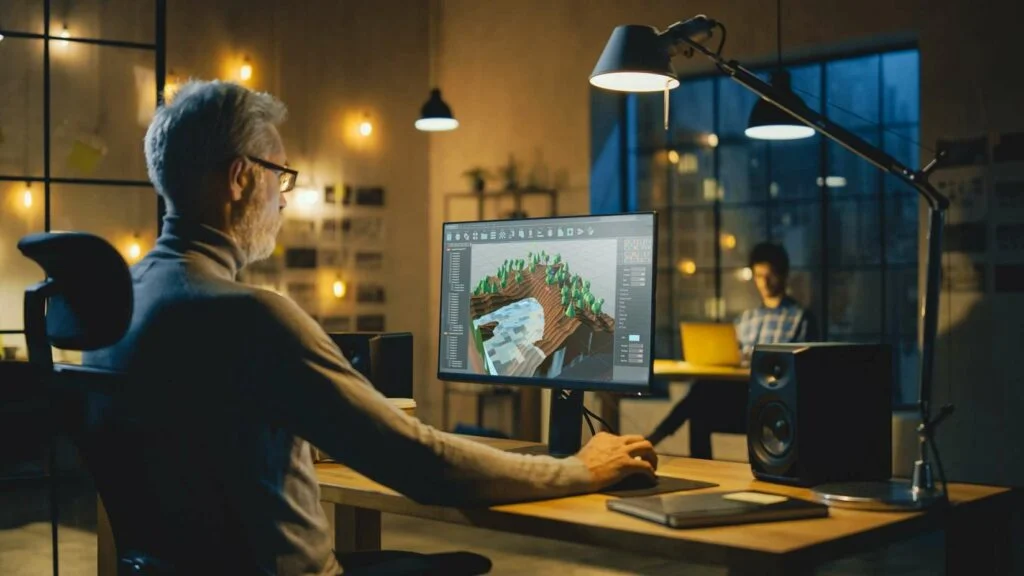 In a game-changing advance for core performance, 12th Gen Intel Core desktop processors power a revolutionary approach to the x86 architecture. Its Performance-cores—or "P-cores"—are optimized for single & lightly-threaded performance, while its Efficient-cores—or "E-cores"—are optimized for scaling highly-threaded workloads. Intel® Thread Director helps to monitor and analyze performance data in real-time to seamlessly place the right application thread on the right core and optimize performance per watt.1 That means gamers, creators, and professionals can harness both intelligence and power to enhance the experiences that matter most.
| Feature | Benefit |
| --- | --- |
| Performance Hybrid Architecture | Performance hybrid architecture, combining Performance-cores (P-cores) and Efficient-cores (E-Cores) to deliver balanced single-thread and multi-threaded real-world performance. |
| Intel® Thread Director1 | Optimizes workloads by helping the OS scheduler intelligently distribute workloads to the optimal cores. |
| PCIe 5.0 up to 16 Lanes | Offers readiness for up to 32 GT/s for fast access to peripheral devices and networking with up to 16 PCI Express 5.0 lanes. |
| PCIe 4.0 up to 4 Lanes | Offers up to 16 GT/s for fast access to peripheral devices and networking with up to 4 PCI Express 4.0 lanes. |
| Up to DDR5 4800 MT/s2 | This industry first memory technology supports fast frequencies and high bandwidth and throughput leading to enhanced workflow and productivity. |
| Up to DDR4 3200 MT/s2 | Supports faster frequencies and higher bandwidth and throughput leading to enhanced workflow and productivity. |
| L3 and L2 Cache | Increased shared Intel® Smart Cache (L3) and L2 cache sizes deliver large memory capacity and reduced latency for fast game loading and smooth frame rates. |
| Intel Deep Learning Boost | Accelerates AI inference to improve performance for deep learning workloads. |
| Gaussian & Neural Accelerator 3.0 (GNA 3.0) | IProcesses AI speech and audio applications such as neural noise cancellation while simultaneously freeing up CPU resources for overall system performance and responsiveness. |
| Intel® Turbo Boost Max Technology 3.0 | Identifies the processor's fastest cores and directs critical workloads to them. |
| Intel® UHD Graphics driven by Xe Architecture | Rich media and intelligent graphics capabilities enable amplified visual complexity, enhanced 3D performance, and faster image processing. |
| Overclocking Features and Capabilities | When paired with the Intel® Z690 chipset, processor P-cores, E-cores, graphics, and memory can be set to run at frequencies above the processor specification resulting in higher performance. |
Pay attention to these notes :
2 – Based on memory bandwidth results using Intel® Memory Latency Checker Tool v3.9a System A: Core i9-12900K on Asus Z690 TUF DDR4 Motherboard. 2x16GB G.Skill TridentZ 3200Mhz CL14 RAM System B: Core i9-12900K on Asus Z690 Prime-P DDR5 Motherboard. 2x16GB SK.Hynix 4400Mhz CL40 RAM.
# This CPU demands more power than previous generations , so check your power supply unit condition and its  power parameters or choose the proper power supply unit which can handle cpu power needs .
---
Specifications :
Total Cores
12
# of Performance-cores
8
# of Efficient-cores
4
Total Threads
20
Max Turbo Frequency
5.00 GHz
Intel® Turbo Boost Max Technology 3.0 Frequency ‡
5.00 GHz
Performance-core Max Turbo Frequency
4.90 GHz
Efficient-core Max Turbo Frequency
3.80 GHz
Performance-core Base Frequency
3.60 GHz
Efficient-core Base Frequency
2.70 GHz
Cache
25 MB Intel® Smart Cache
Total L2 Cache
12 MB
Processor Base Power
125 W
Maximum Turbo Power
190 W
Embedded Options Available
No
Max Memory Size (dependent on memory type)
128 GB
Memory Types
Up to DDR5 4800 MT/s
Up to DDR4 3200 MT/s
Max # of Memory Channels
2
Max Memory Bandwidth
76.8 GB/s
---
For more details about (  Intel Core i7 12700K Processor 12 Total Cores up to 5.0 GHz 20 Total Threads 25M Intel Cache 8 of Performance cores and 4 of Efficient cores 8P 4E LGA1700 socket BX8071512700K  ) :
For more explanations : 
For more intel products :
For more processors :