HUAWEI WiFi AX2 5GHz Wi-Fi 6 | HarmonyOS Mesh+ | Gigabit Ethernet
HUAWEI WiFi AX2 5GHz Wi-Fi 6 | HarmonyOS Mesh+ | Gigabit Ethernet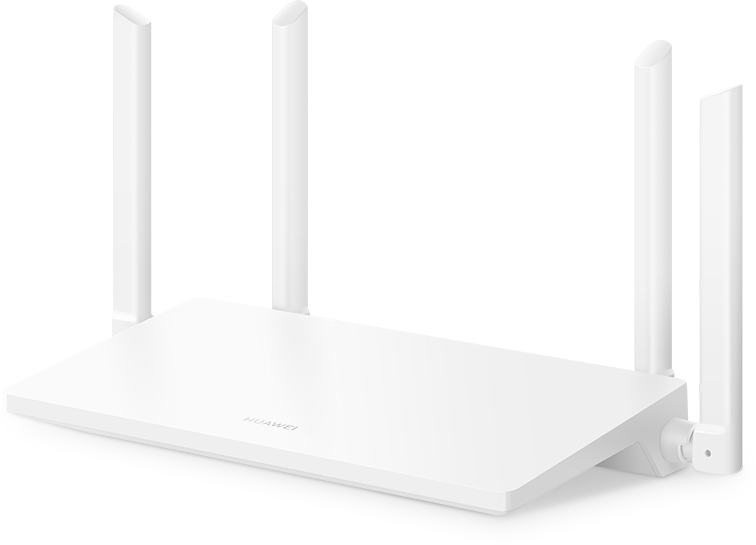 5 GHz Wi-Fi 6 Support
With a wireless transmission rate of up to 1500 Mbps, and 5 GHz band that supports Wi-Fi 6, with a maximum transmission rate of 1201 Mbps
1
, gaming, streaming, and downloading has never been so smooth, or so seamless.
HUAWEI AX1500 Router @5GHz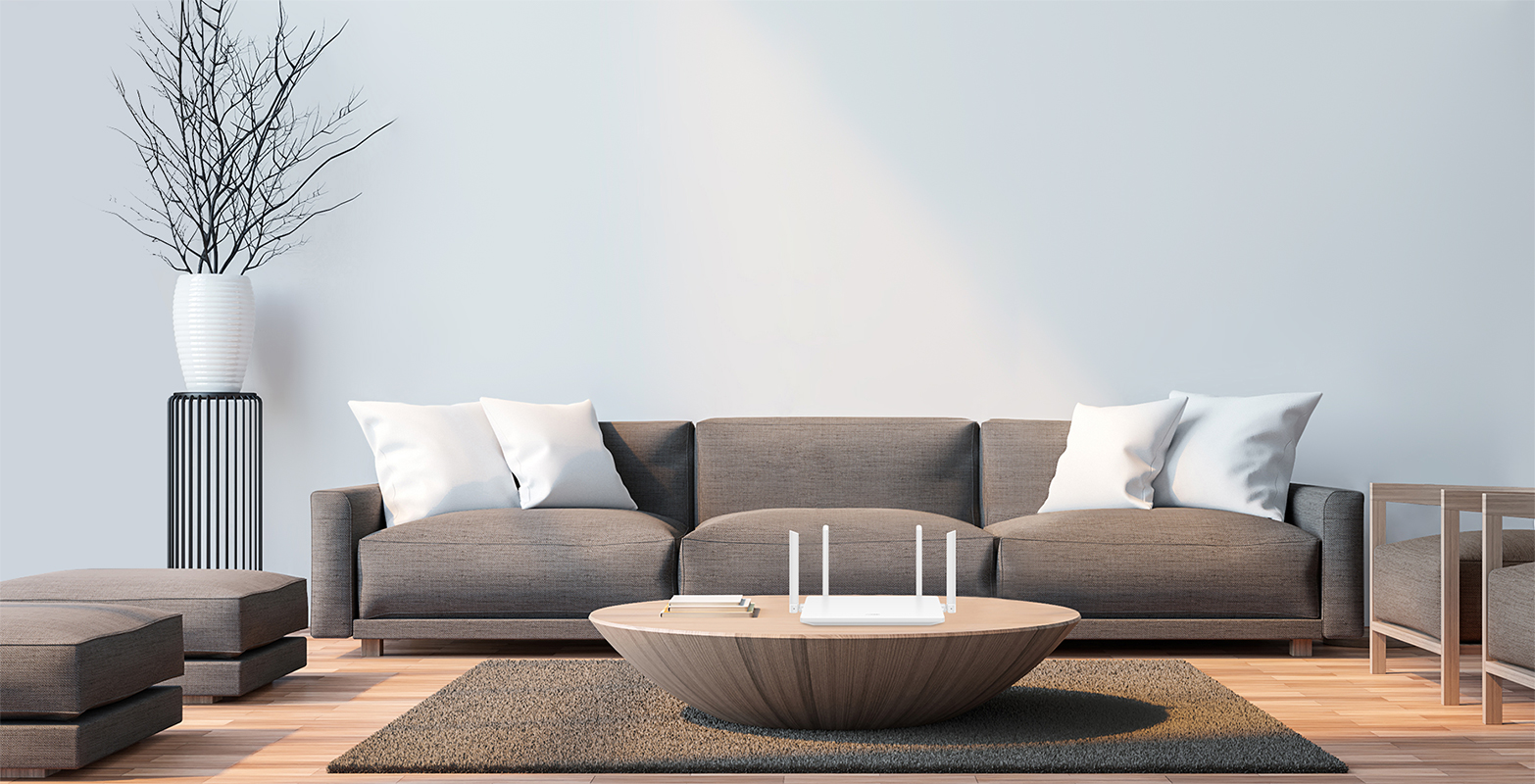 Auto-Connects to the Optimal Wi-Fi Network
HUAWEI WiFi AX2 comes equipped with 5 GHz and 2.4 GHz bands that operate simultaneously, and automatically switches devices between 5 GHz and 2.4 GHz bands to ensure that they enjoy an optimal connection at all times. 5 GHz is ideal for high-speed gaming and streaming, whereas 2.4 GHz provides for broader coverage.
High Isolation Antenna Design, for Accelerated Connections
A high-performing antenna array was meticulously designed to reduce interference to the maximum extent possible within the same frequency, generating pristine connections.
Expansive Wi-Fi Coverage, with HarmonyOS Mesh+
Multiple routers placed can be grouped under a single Wi-Fi name, when you link your HUAWEI WiFi AX2 with the other HUAWEI routers
3
 throughout your home, with automatic switching as you move around. This means that you'll always enjoy
an optimal connection, regardless of whichever room you're in.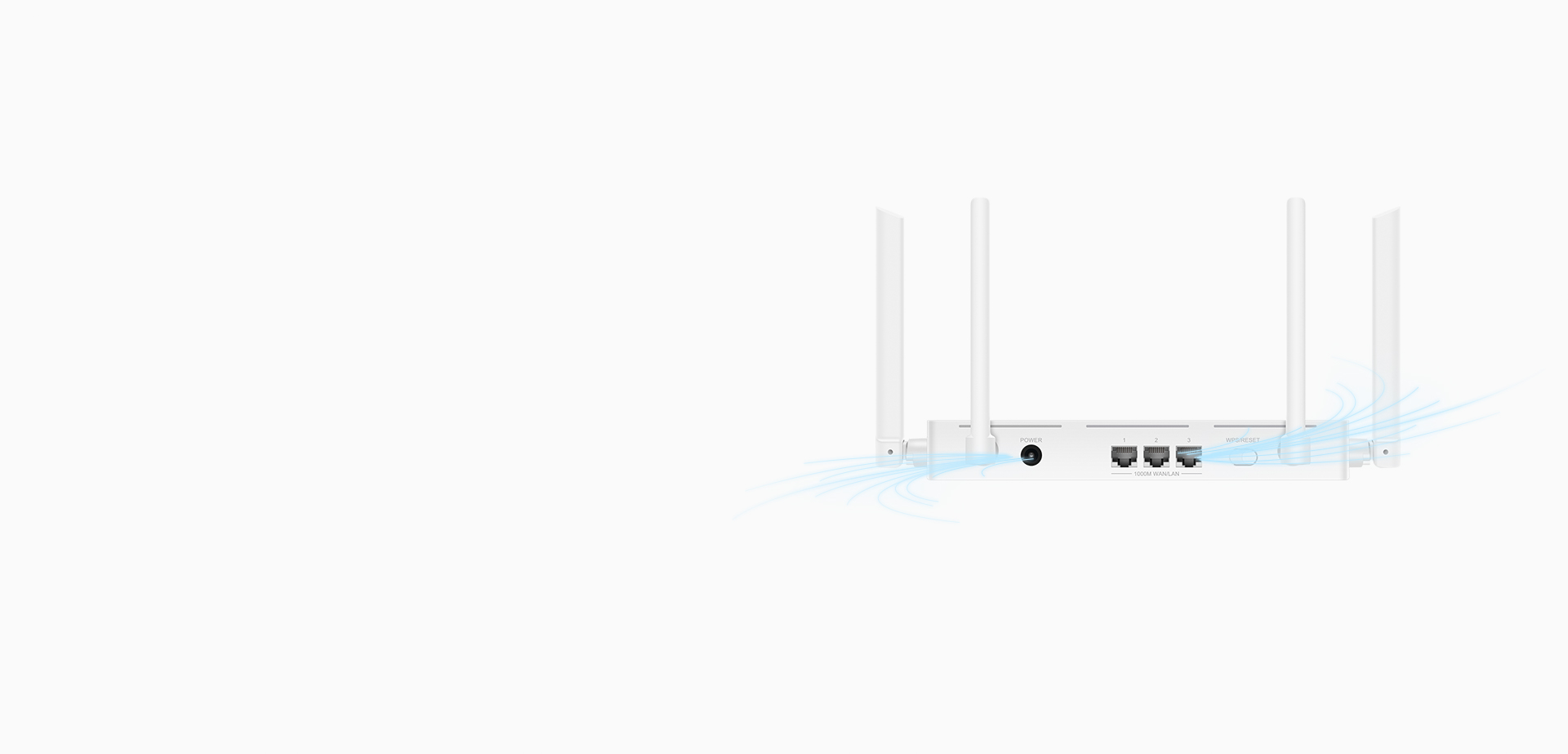 Gigabit WAN/LAN 
Auto-Adaptation
HUAWEI WiFi AX2 comes with three Gigabit Ethernet ports, each of which supports WAN/LAN 
auto-adaptation

4

, 
sparing you from having to distinguish between them, and making broadband installation a sheer breeze
Comprehensive Parental Controls
Thanks to parental controls, you can rest assured knowing that your children will browse safely and securely at all times. With A few taps on your phone is all it takes to block access to inappropriate websites, and limit access to select devices.
Intelligently Manage Your Home Wi-Fi
With AX2, you can check the Wi-Fi coverage map for your home, view the network status at a glance, and easily solve network issues by following the suggested tips.
Signal Coverage

Provides a coverage map of your home Wi-Fi, displaying the coverage precisely and vividly.

View the network status for each of the connected devices in your home. Get a clear understanding of your whole-home network.

Optimize Your Network

Detects connection issues and gives professional advice to optimize your home network.
Dimensions and Weight
Height : 29 mm
Width : 257.6 mm
Depth : 163.5 mm
Weight : About 216 g (without packaging)
*Product size, product weight, and related specifications are theoretical values only. Actual measurements between individual products may vary. All specifications are subject to the actual product.
Wi-Fi
Transmission Standard: : 802.11ax/ac/a/n 2 x 2 & 802.11b/g/n 2 x 2, MIMO
Wireless Transmission Rate: : up to 300 Mbit/s over a 2.4 GHz Wi-Fi network up to 1201 Mbit/s over a 5 GHz Wi-Fi network
Wireless Frequency Band: : 2.4 GHz & 5 GHz
Memory
128 Mbytes RAM + 128 Mbytes ROM
*Due to limitations in CPU processing power, memory used by the operating system and pre-installed applications, the actual space available to users may be less than the stated memory capacity. Actual memory space may change due to application updates, user operations, and other related factors.
Network Port
three 10/100/1000 Mbps WAN/LAN ports, auto-adaptation
Interface
Power port, Network port, WPS/Reset button
LED Indicator
one LED Indicator
Power Supply
Power: < 12 W
AC / DC Power Supply: 12V DC, 1 A
Software Functions
APP:
HUAWEI AI Life APP
Features:
802.11kv protocol,IPv4/IPv6,Wi-Fi timer,Guest Wi-Fi,Device speed limiting,MAC address filter,Parental control,VPN pass through, DMZ/virtual server,PPPoE/DHCP/Static IP address/Bridge WAN connection methods
Security
WPA3 ,Wi-Fi access control, Guest Wi-Fi, SSID hidden, Firewall, DMZ, Parental Control
Environment
Temperature
Operating temperature: 0 °C ~ 40 °C,
storage temperature: -40 °C ~ +70 °C
Humidity
Operating humidity: 5% to 95% RH (non-condensing)
Storage humidity: 5% to 95%, non-condensing
Key
WPS/Reset, 2 in 1