HDMI Splitter Square 1M-2F Cable 3CM
HDMI Splitter 2 Monitors
HDTV to 2x HDMI splitter cable 0.3m
The passive HDMI splitter cable splits the video signal into two monitors with HDMI connection and is thus ideally suited for presentations.
Highlights & Details of HDMI Splitter 2 Monitors
Gold plated contacts and connectors
High quality and complete shielding
Ideal for presentations
Delivery
Function: This product can operate as a signal router,you may have a TV in two separate rooms,you can have a TV on in one room and when you want to switch room and keep watching the TV,you just need to switch one TV off and switch the other TV on,and then the signal is routed to the TV in the other room.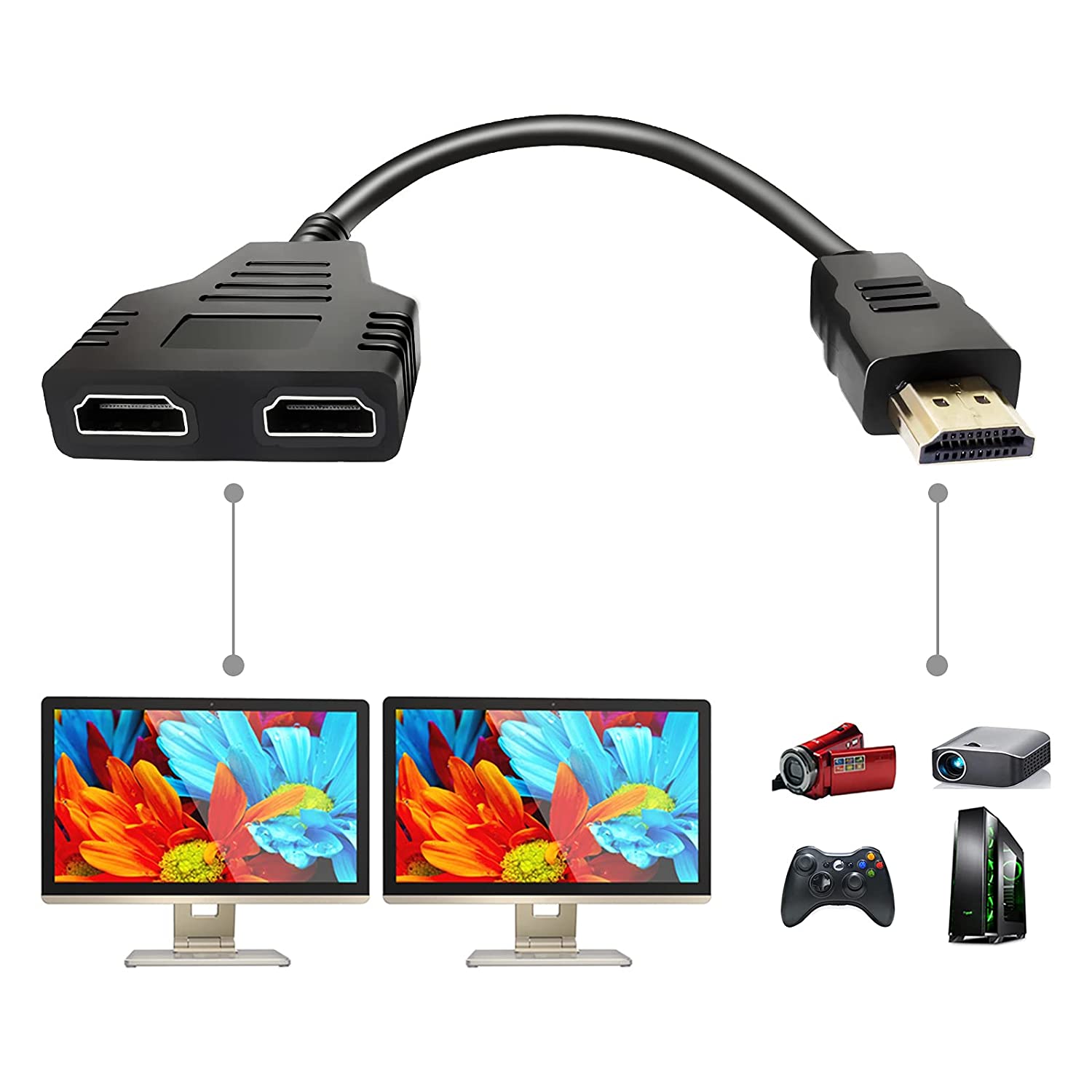 Feature: It takes a signal from one device such as a Bluray player and will direct to one of two output devices that are plugged into it. This HDMI splitter cable is great for connecting one HDMI compatible device (Xbox,Blueray,DVD players,for PS3) to two visual output devises.

Suitable for: High Definition image resolutions such as 720p,1080i,and 1080p. Package Include: 1 x HDMI Cable. Length: 11.8 inch (30 cm).

Gold-plated connectors for better signal transfer . Allow to connect HDMI devices that have Build-in HDMI ports, like HDTV, PlayStation 3, Up convertor DVD Player, LCD Monitor and projectors.

Note: ONLY 1 output device should be active at any time. UNLESS both TVs are of the same size , then both TV will show the images when connected.
You can visit Us at our Facebook Page for more New Offers
For more related products visit us at our website