Orico 2.5 inch USB 3.1 Gen 1 Type-C Hard Drive Enclosure [ ORICO-25PW1-C3-WH-EP ]
More about Orico 2.5 enclosure 25PW1-C3-WH-EP
Ideal Hard Drive Enclosure: ORICO external hard drive enclosure can easily connects 2.5 inch 7mm 9.5mm SATA I/II/III SSD & HDD to PC, laptop, TV, router, PS4, or Xbox, ideal for back up files, expanding storage or booting up old hdd/ssd and recovering important files of broken PC

5Gbps with UASP Accelerated:  This 2.5″ USB C enclosure designed with USB 3.1 type-c interface, supports 6Gbps max transfer speed and UASP accelerated transmission protocol, 70% Faster than conventional USB 3.0 when connected to a computer that also supports UASP【USB-C to USB-A Cable included】

Plug & Play: Tool Free Installation, the internal HDD can be easily removed in about 3 seconds, no driver is needed for this SATA to USB enclosure. Just push out the cover, plug in the drive, close the cover and connect to your device. Hot swap supported.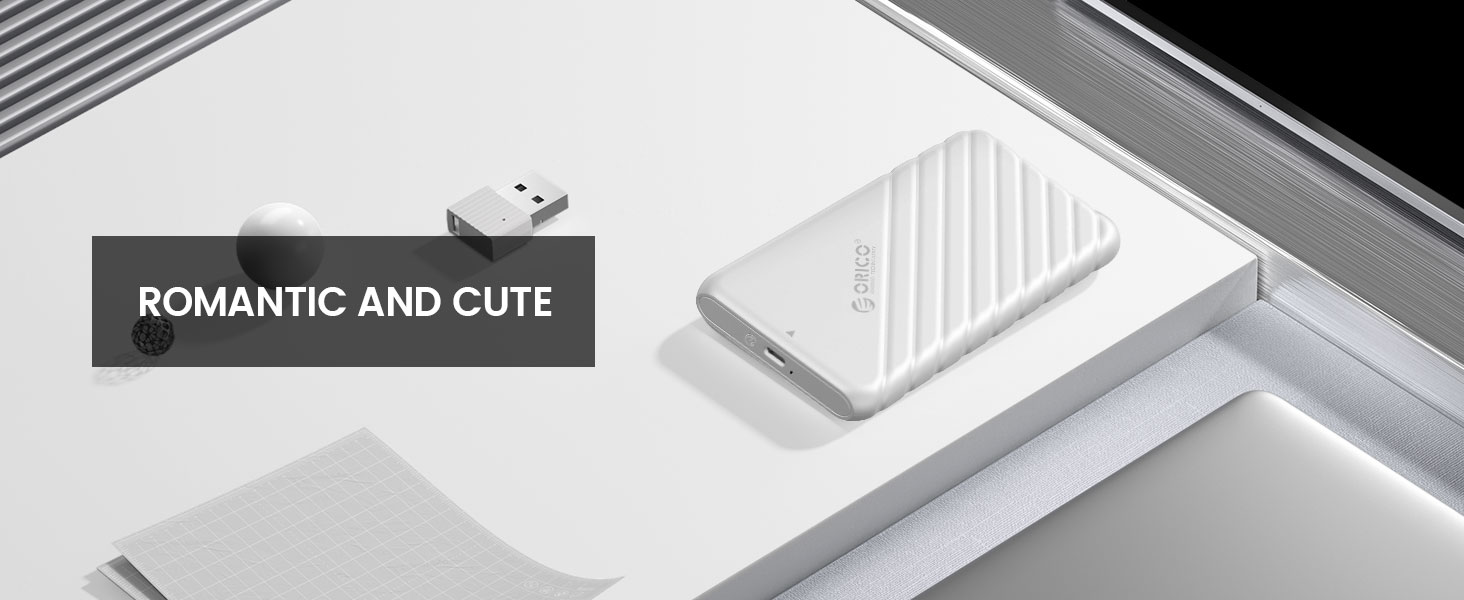 Wide Compatibility: This SATA to USB 3.1 drive enclosure is suitable for 3.5inch and 2.5 inch SATA III/ II/ I Hard Disk Drives or solid state drives, such as Seagate, Samsung, WD, Crucial, TOSHIBA etc.  Widely applied on laptop, PC, Xbox, PS5/PS4/PS3, Router, etc.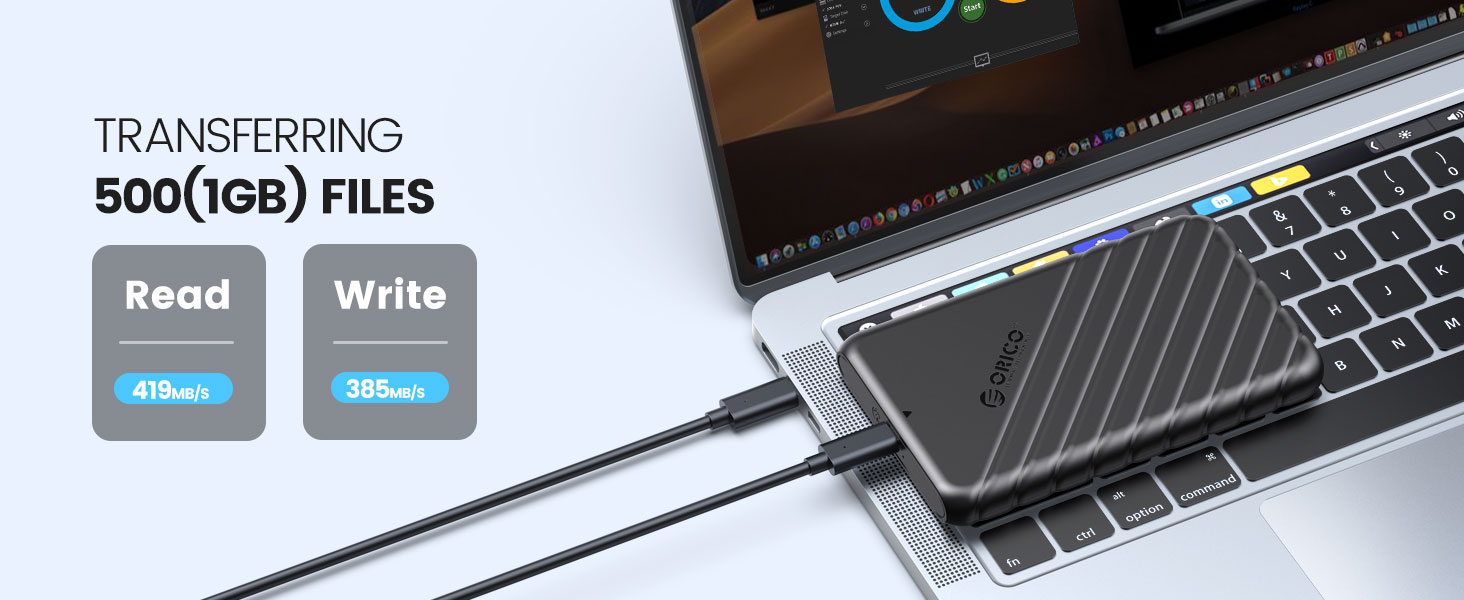 Auto Sleep Mode
It will go into sleeping mode automatically if no data activity within 10 mins,
but can be easily awakened by with data transmission.
Streamline Design
Smooth hand feel ,comfortable to hold
Soft EVA Foams
The attached soft EVA foams inside protect your hard disks from improper shaking and scratches.
LED Indicator
LED indicator lets you learn the working status of this External Hard Drive Enclosure easily.
For more information about this product visit official website of Orico
For more related products visit us at our website