GameSir T4 Pro Multi-platform Controller
Features
Wireless Connectivity ( Bluetooth / USB dongle  2.4GHz )
Wired Connectivity ( Type-C cable is included )
Vibration Motors
Six-Axis Gyroscope
Colorful LED Backlight
Anti-slip , soft rubbers caps
Built-in 600mAh rechargeable Lithium battery
Working Platforms: Nintendo Switch / Android (Android 8.0 or later) / iOS (iOS 13.0 or later) / Windows PC (Windows 7 or later) 

Deep Support for Apple Arcade and MFi Games and Nintendo Switch consoles.

Detachable Phone Holder is included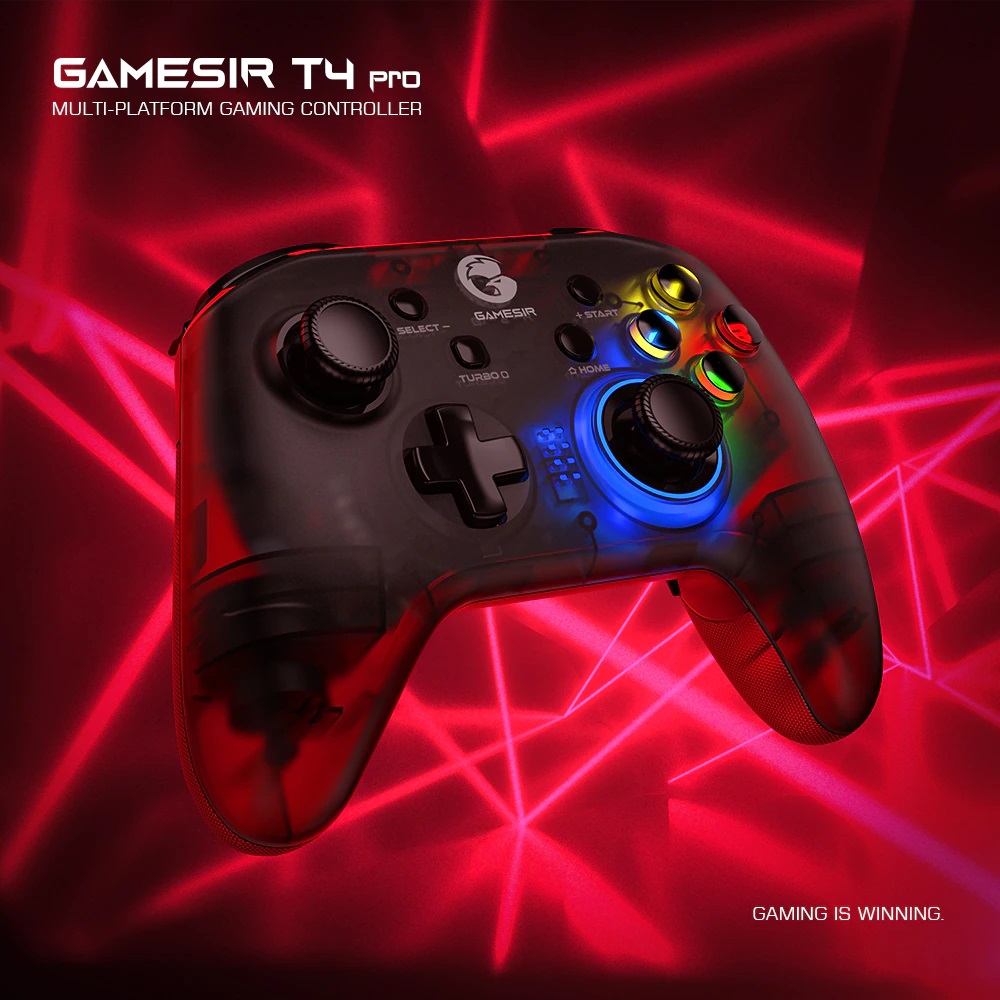 Six-Axis Gyroscope Highly Supports Nintendo Switch Games
GameSir T4 Pro is equipped with a six-axis gyroscope to support somatosensory control, which can sensitively capture the player's movements and accurately reflect them in the game. For example, in the Switch game "Legend of Zelda: Breath of the Wild", the player can control the character to launch arrows through somatosensory operations to attack the enemy. More precise operation means that it is easier to surpass the opponent.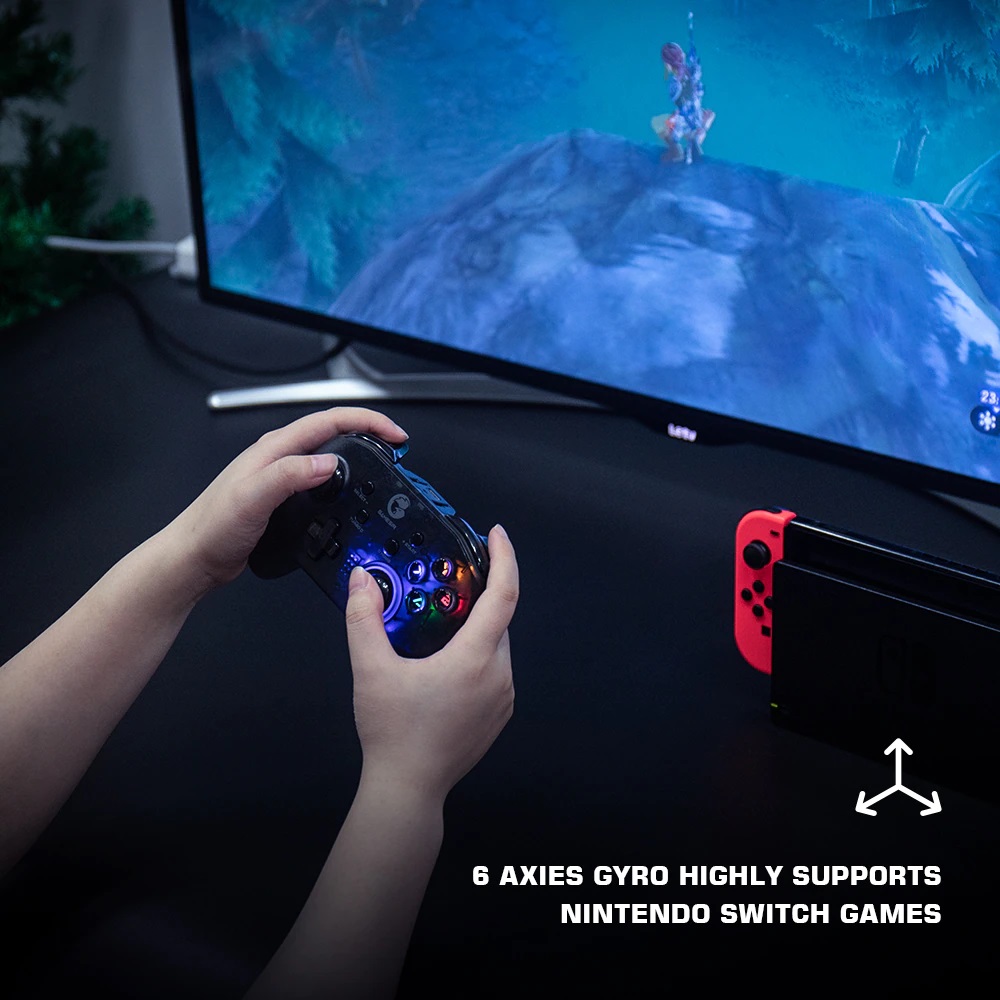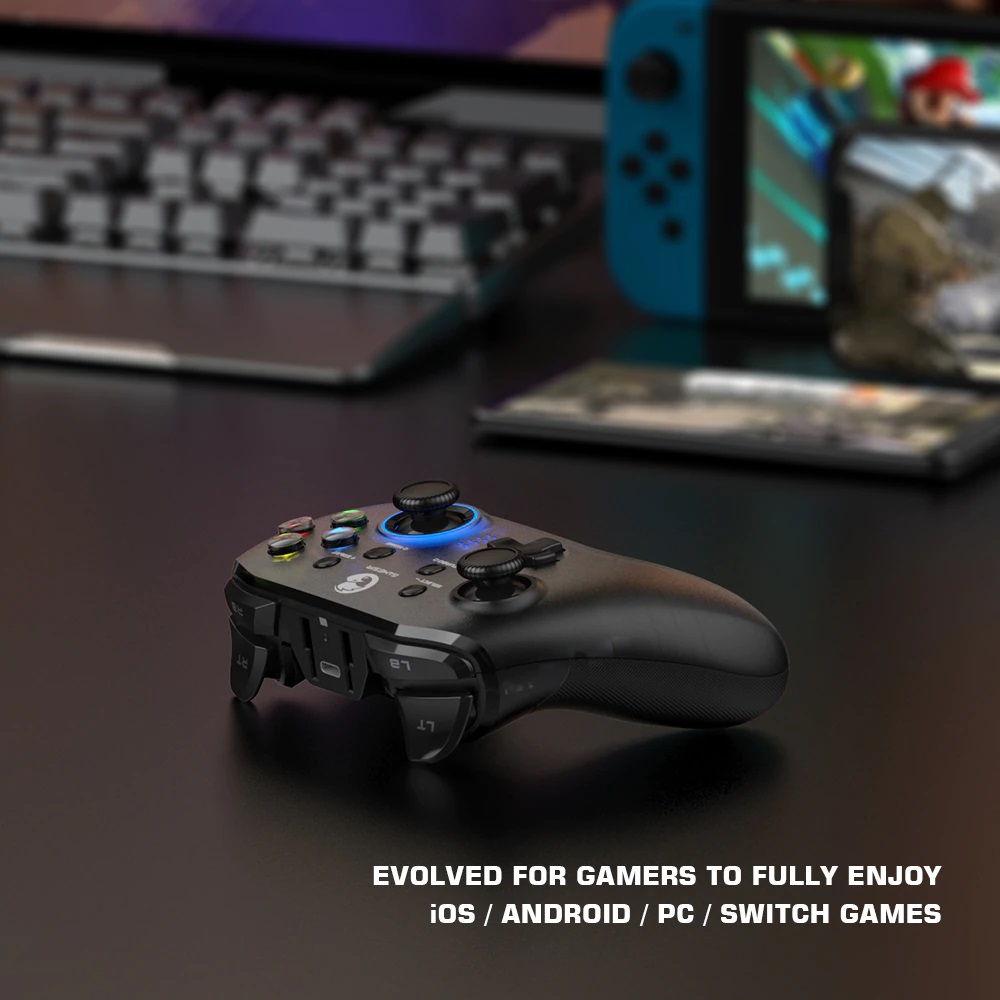 Support Multi-Platforms: Nintendo Switch / Android / iOS / PC
GameSir T4 Pro is an unprecedented game controller that supports almost all gaming platforms, including Nintendo Switch, Android, iOS, and Windows PC. Meet the needs of many players on multiple platforms.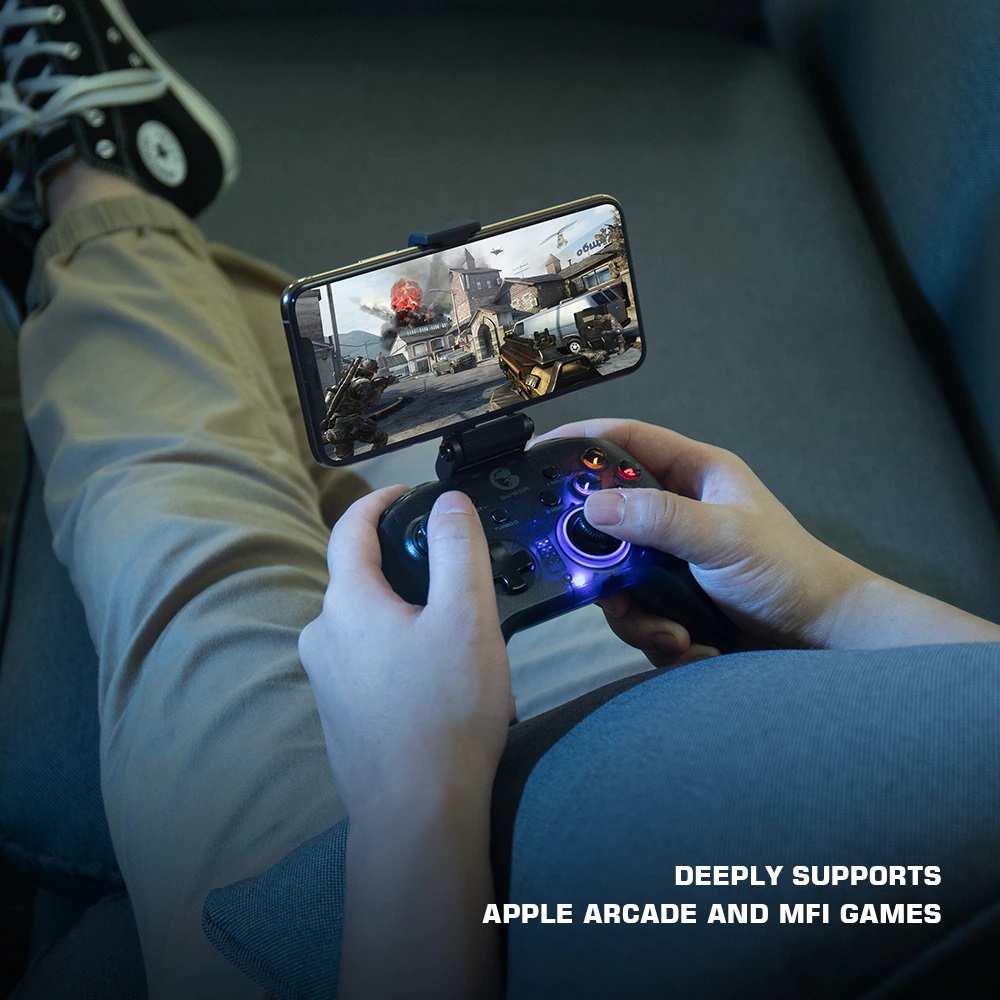 Deep Support for Apple Arcade and MFi Games
In addition to the performance improvements brought by Apple on iOS 13, there are more game subscription services, Apple Arcade is one of them. And GameSir will never fall behind, gamers can now use GameSir T4 Pro to play Apple Arcade games. Not only that, as long as it is an MFi certified game, GameSir T4 Pro also supports it.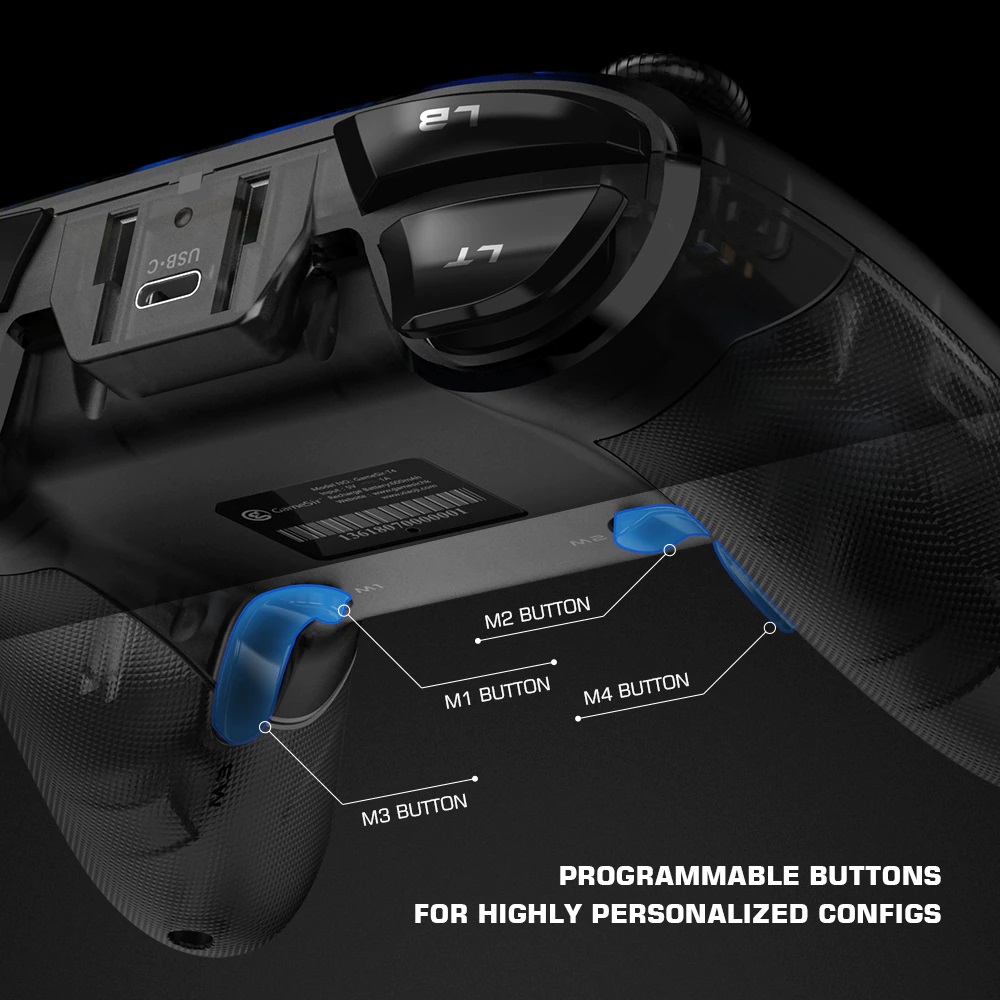 Programmable Buttons for Highly Personalized Configurations
Create your own personalized configuration and conquer other players! GameSir T4 Pro supports users to customize the four buttons on the back with simple settings.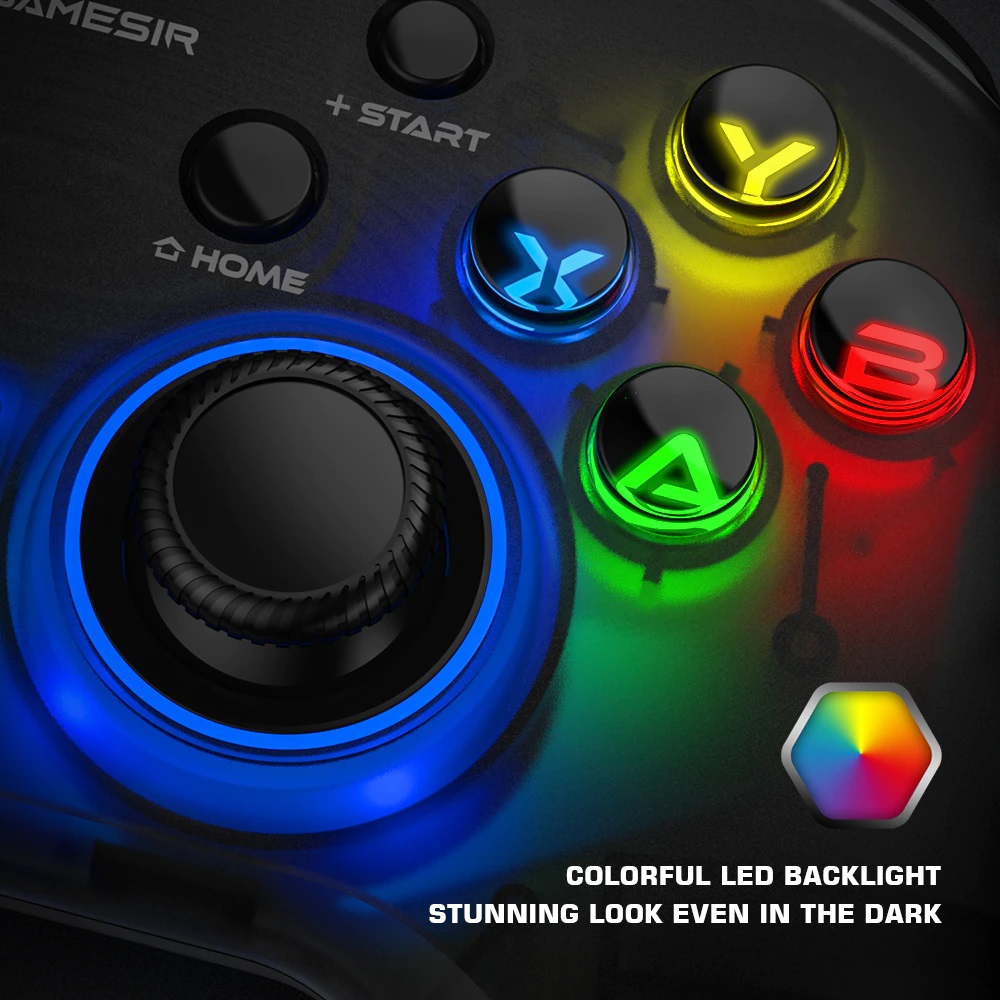 Colorful LED Backlight: Stunning Appearance even in the Dark
Maybe you never imagined a rainbow appearing at night, but when you turn on GameSir T4 Pro, you will see the rainbow glow from the translucent body. In addition, you can adjust the brightness of the backlight through specific button combinations.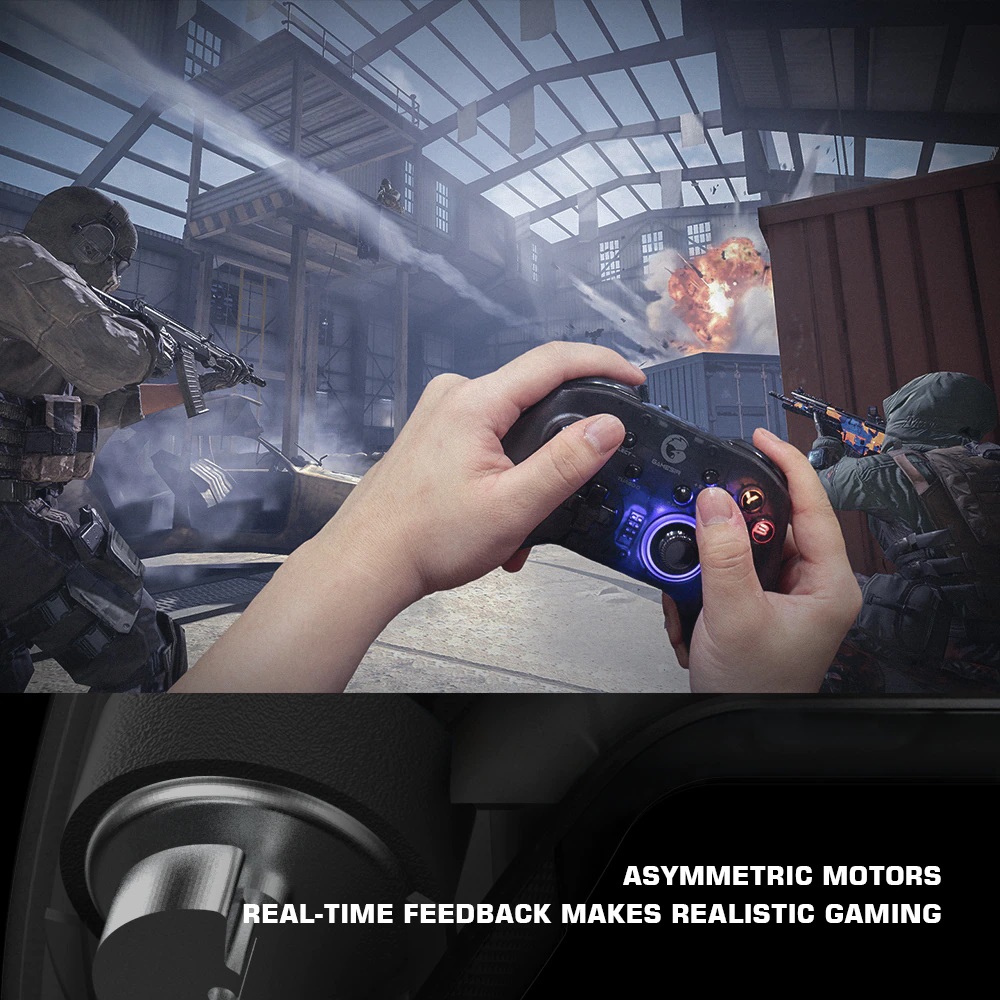 Asymmetric & Vibrating Motors
GameSir T4 Pro has two asymmetric vibration motors, which can enhance the immersion of the game and provide a real-time and realistic game experience. That is to say, when a player shoots, hits a target or is hit in the game, its asymmetric design can provide corresponding real-time feedback based on these different game scenarios.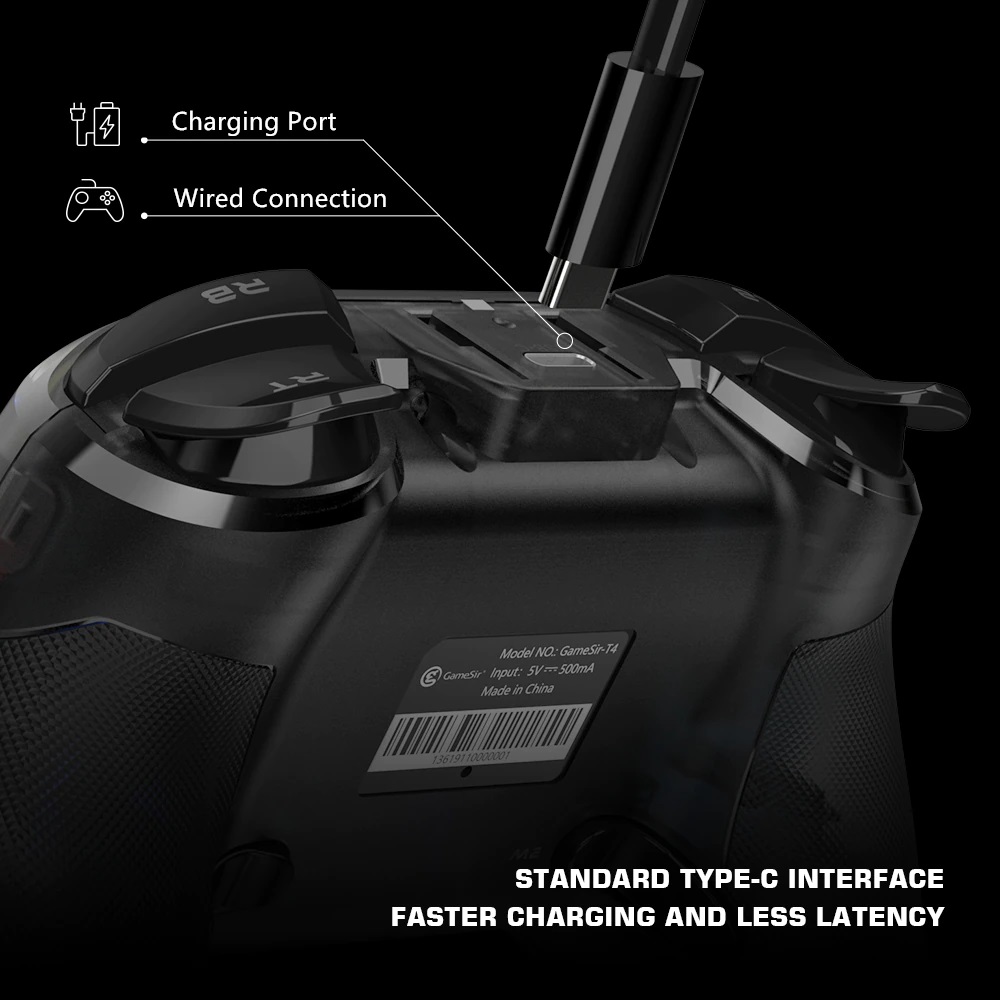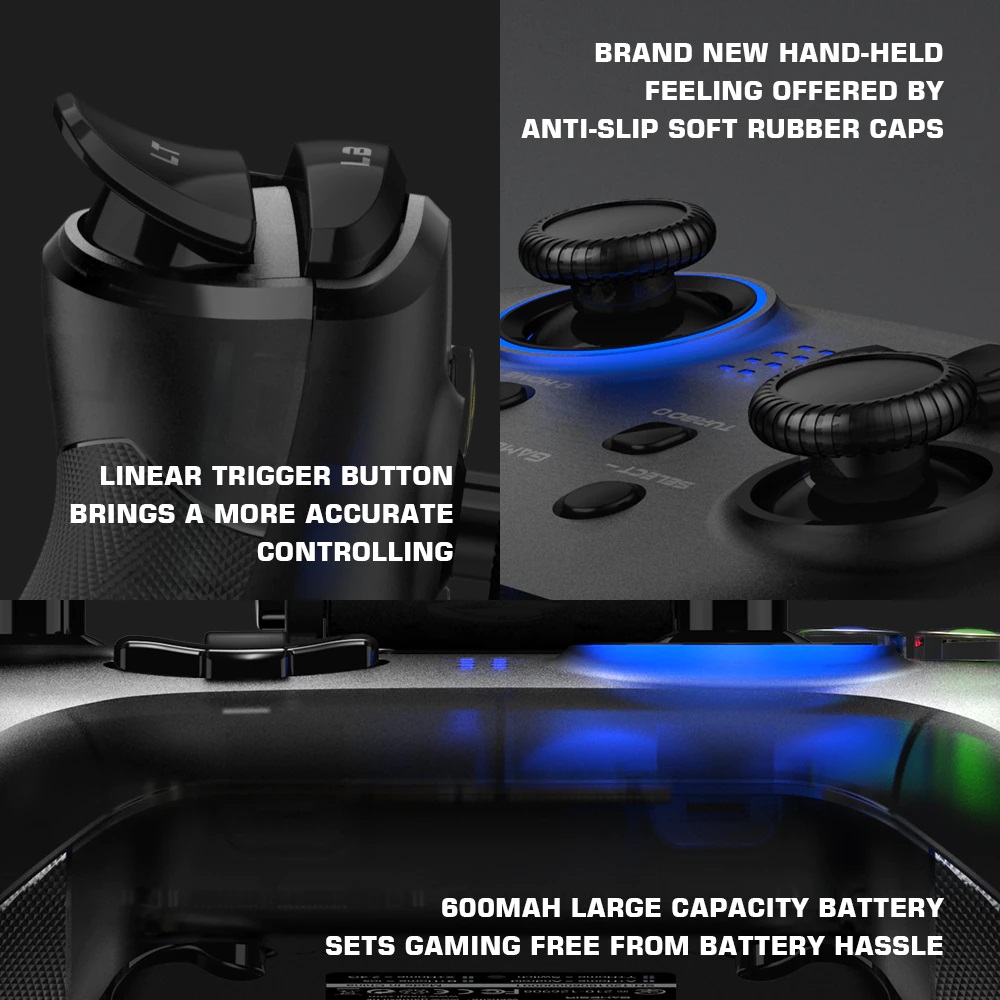 Linear Trigger Button for More Precise Control
Unlike ordinary buttons, GameSir T4 Pro's linear shoulder buttons can provide multiple stages of performance. Linear buttons are like the throttle of a car. The heavier you step, the faster the car. In other words, in the game, you can precisely control the moving speed, attack speed and attack intensity of the game characters.