Features of compatible Bluetooth USB V5.0
With this USB Dongle you can now connect your smart phone , Bluetooth printer, Bluetooth Mouse, Bluetooth Keyboard, Bluetooth Speaker, and Bluetooth Headset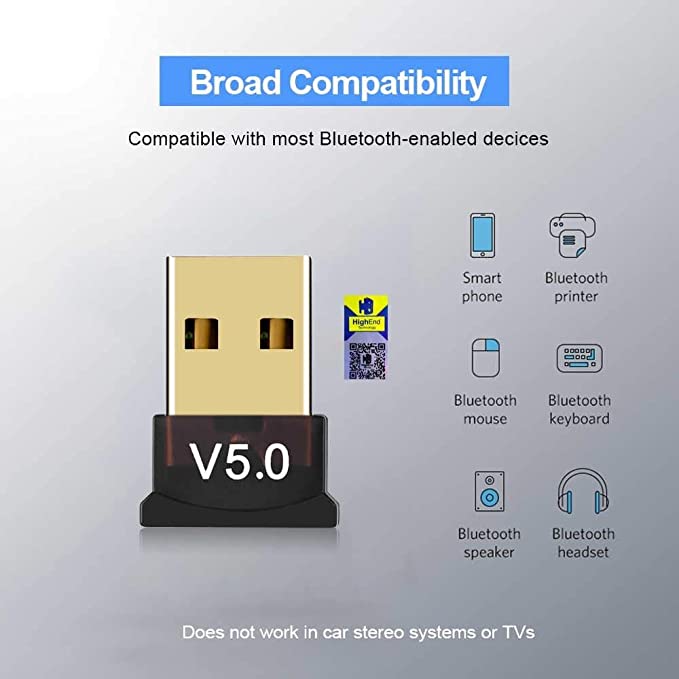 There is no cable on this dongle, this feature make you feel comfort and free while using it.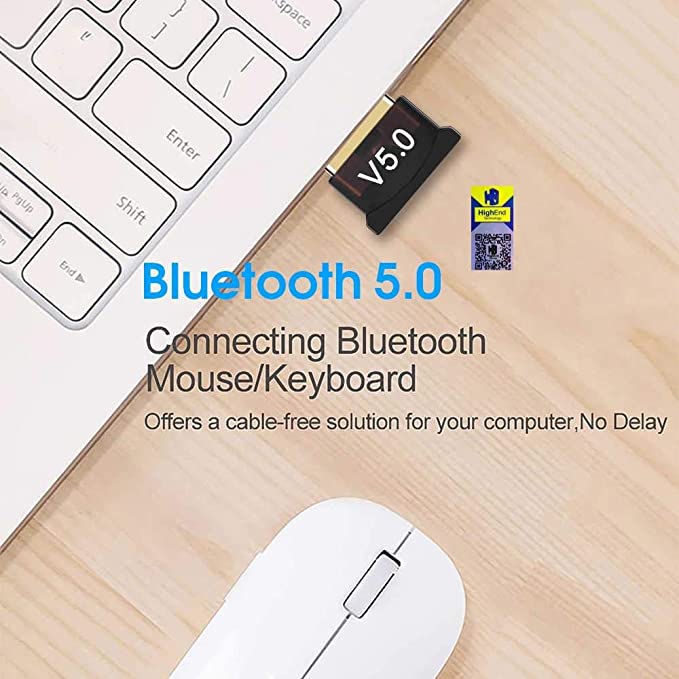 This compatible Bluetooth USB V5.0 is work perfectly on Laptop and PC's that support Windows 10 and 8.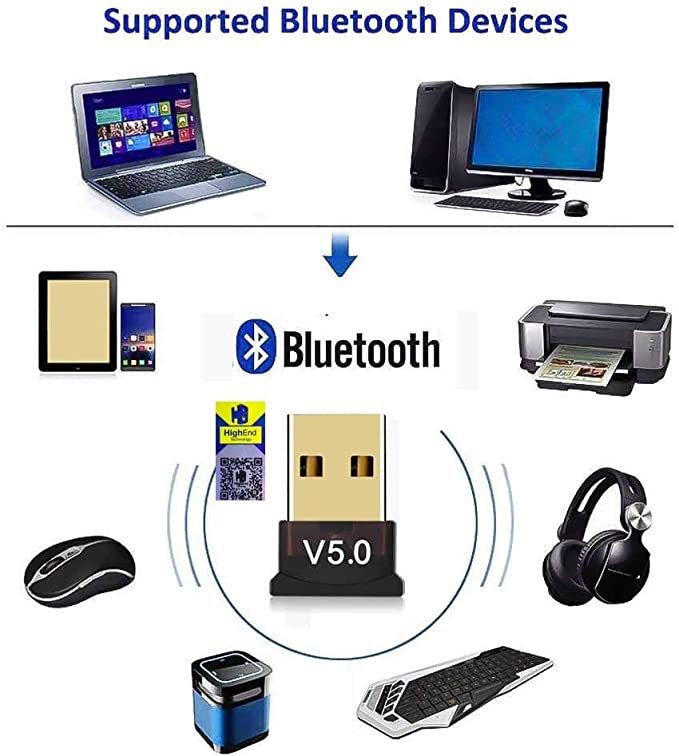 More key feature:
Pass BQB certification .
Low Cost .
Low Power consumption .
Flexible and powerful Wireless application.
Higher bandwidth: While Bluetooth 4.2 transmits data at 1 Mbps, Bluetooth 5.0 doubles that to 2 Mbps.
Longer range: Bluetooth 4.2 can hold connection to another device for a maximum of 60 meters (200 feet). With Bluetooth 5.0, that distance is quadrupled to 240 meters (800 feet).
Lower battery use: Despite transferring data faster, Bluetooth 5.0 does so while consuming less power, which improves battery life.
Dual audio: Finally, Bluetooth 5.0 allows you to simultaneously connect two separate audio devices like headsets or speakers to a single audio source. Want to listen to the same Spotify playlist on an airplane? Just press play on your smartphone, slip on two pairs of Bluetooth 5.0 headsets, and enjoy.
You can visit our Facebook Page for more New Offers
For more related products visit us at our website