Baseus cafule Cable USB3.0 Male To Micro-B 2A 1m
Baseus cafule Cable USB3.0 Male To Micro-B 2A 1m
Baseus cable for ultra-fast data transmission
The Baseus cable allows for extremely fast data transmission. Transfer your photos, videos and other documents at an incredibly fast pace. Uploading 1 GB of files takes just 5 seconds. It also supports 2A charging, and the high quality of the workmanship makes it very robust and resistant to breakage and abrasion.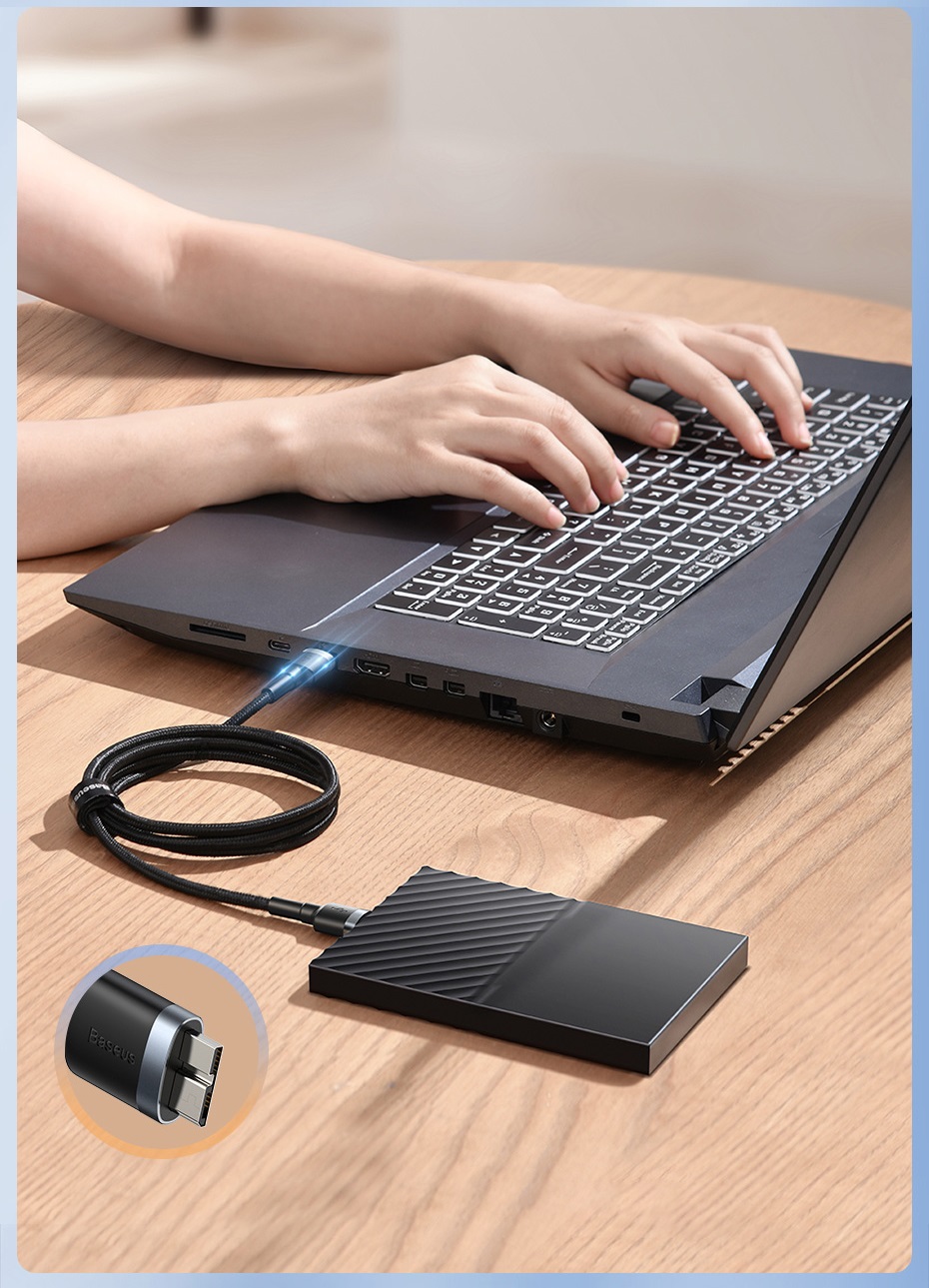 ---
Stable connection
The cable has a bold core of the copper wire, which effectively reduces all interference, thus improving the stability of signal conduction and preventing it from breaking.
---
Nylon braided sleeving and aluminum endings
Reinforced nylon braid protects the cable from damage. It is safe for breakage and abrasion and other minor mechanical damage. Thanks to Velcro, you can fasten it and not worry about getting tangled up. Aluminum tips increase durability and protect against damage.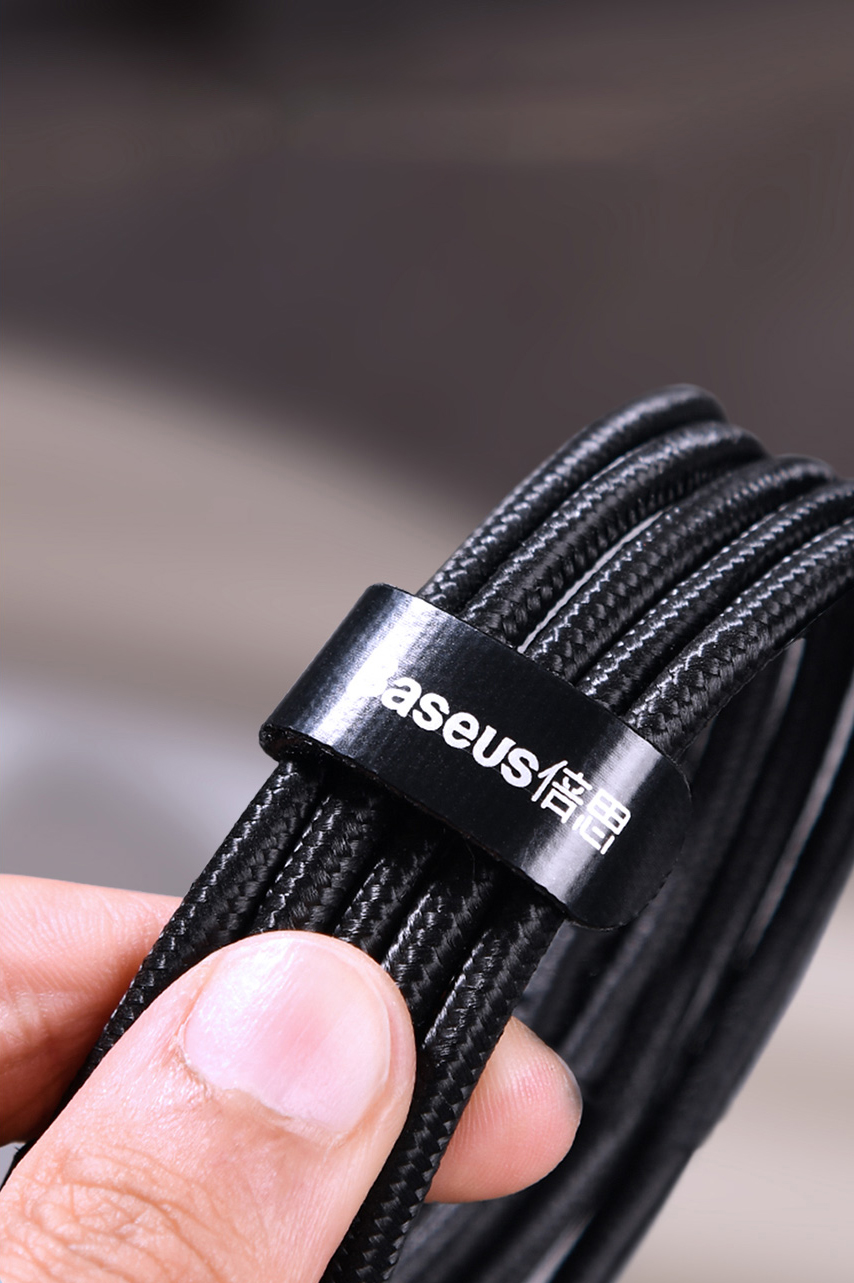 ---
Specification
| | |
| --- | --- |
| Producent | Baseus |
| Name | Cafule Cable USB3.0 Male To Micro-B |
| Product code | CADKLF-D0G |
| Material | Aluminum + Nylon |
| Color | Black+Gray |
| Length | 1 m |
| Connector | USB 3.0 (male) to micro USB 3.0 (male) |
| Charging current | 2 A |
| Transmission rate | 5 Gb/s |