USB-A to 90-Degree Lightning Cable (for iPhone // iPad // iPod) (3ft // 0.9m) From Anker
Anker USB-A to 90-Degree Lightning Y2320H11
USB-A to 90 Degree Lightning Cable (3ft), MFi Certified, Compatible for iPhone SE / 11 Pro / X / XS / XR / 8 Plus / Air Pods Pro, iPad 8, iPod touch, and More
The Anker Advantage: Join the 55 million+ powered by our leading technology.
Totally Unhindered Grip: The 90° connector design fits snugly against your phone to avoid interfering with your grip while gaming.
Wide Compatibility: MFi Certified for flawless compatibility with any Lightning device including iPhone 11 and iPhone 11 Pro. Note: Phone cases over 2 mm may affect compatibility.
Enhanced Durability: Built with the latest Lightning connector to withstand being plugged and unplugged up to 10,000 times .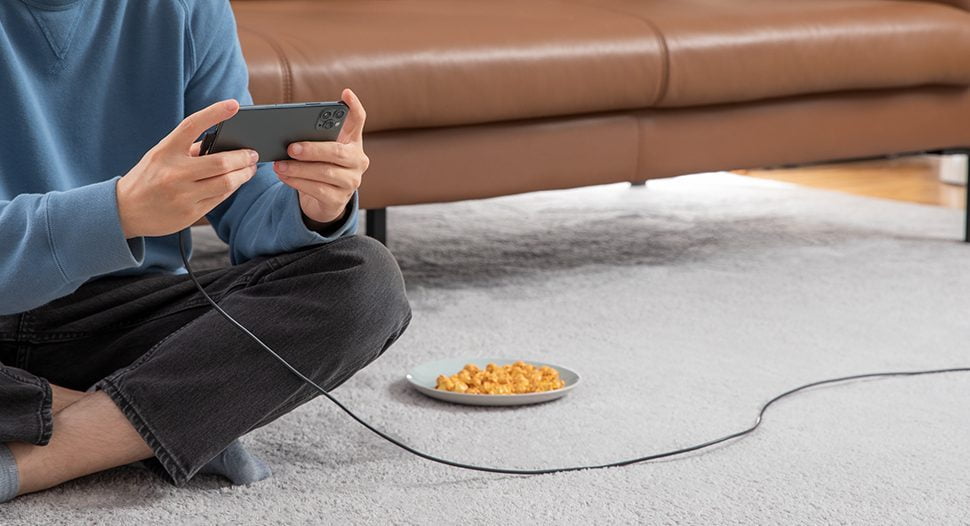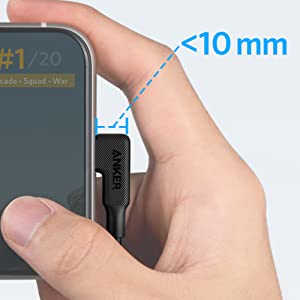 Next-Level Comfort
The 90° connector protrudes less than 10 mm from your phone while plugged in, so you can enjoying a totally unhindered gaming grip and still give your phone a continuous charge.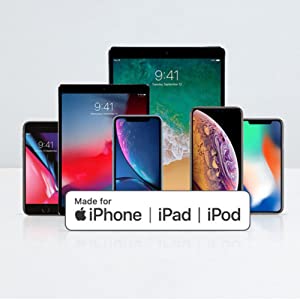 Wide Compatibility
MFi certified for flawless compatibility with Lightning devices, ensuring a safe and seamless charge every time.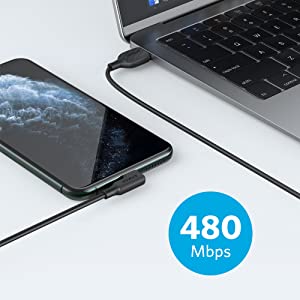 Transfer Files in Seconds
Transfer movies, music, photos and more in no time with up to 480 Mbps data-transfer speeds .
For more information about this product visit official website of Anker
For more related products visit us at our website