Anker PowerCore III 10000mAh Black A1247h11
Features of Anker PowerCore III 10000mAh Black :
10000 mAh power capacity .
high speed 12W charging .
slim fit design and easy to carry 
Two USB-A output ports and one USB-C input
Multi protect technique to protect your battery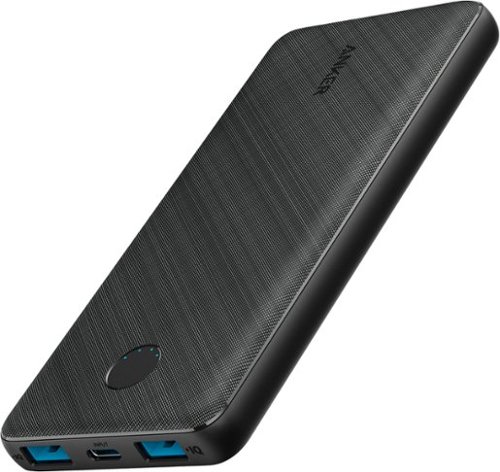 Running out of battery can be a big problem, especially when you might not have access to a wall outlet to charge your phone. Cue power banks! A power bank can keep your phone full of battery without an outlet, so you'll never have to miss a selfie opportunity or a call from your mom.
The purpose of a power bank is to recharge battery-powered electronics when you're on-the-go! A power bank can be small enough to fit in your pocket or they can be larger with a higher capacity.
Anker Power banks are used to charge cell phones, tablets, speakers, and even laptops If you can plug it in a wall to charge, chances are a power bank can charge it.
You can use Anker Power Bank For Chrage Alot of Smart devices and battieries to make you not out of energy while you are a way from Home .
---
For more information about this product visit official website of Anker :
For more power banks visit us at our website :