Anker Powerconf S330 360° Voice USB Speakerphone
More about Anker Powerconf S330 Speakerphone
Voice Balancing
PowerConf S330 uses automated gain control to balance volume level. People further away or speaking more quietly are consistently loud and clear.
Full Duplex Communication
Unlike ordinary USB speakerphones, PowerConf S330 is able to relay sound from both ends simultaneously. Discussions are effortlessly efficient.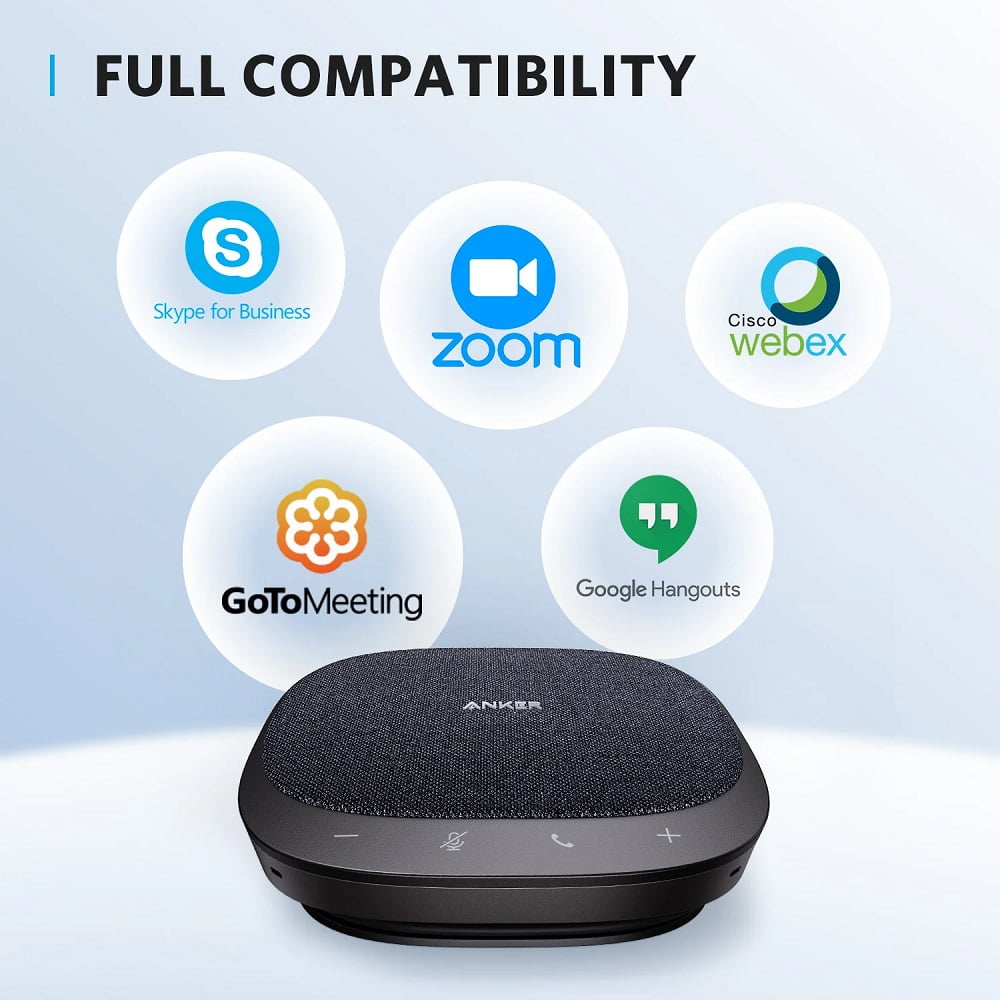 Universal Compatibility
A USB speakerphone that works with all leading online conferencing services such as Zoom, Skype, Google Hangout, FaceTime, WebEx, and GotoMeeting.
Work On-the-Go
Small enough to fit easily into a bag or backpack so you're ready to turn any place into a work space.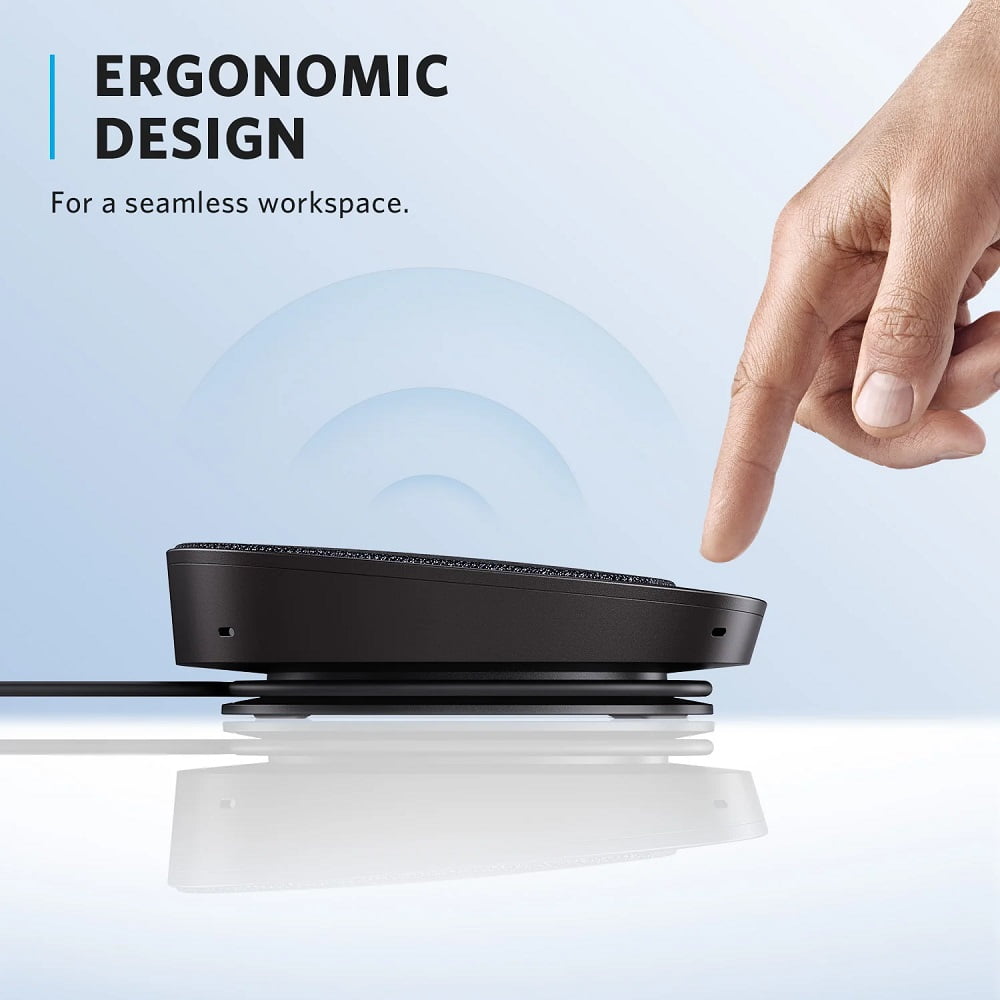 Any USB Port
This USB speakerphone comes with a USB-C to USB-A adapter to ensure compatibility with any system.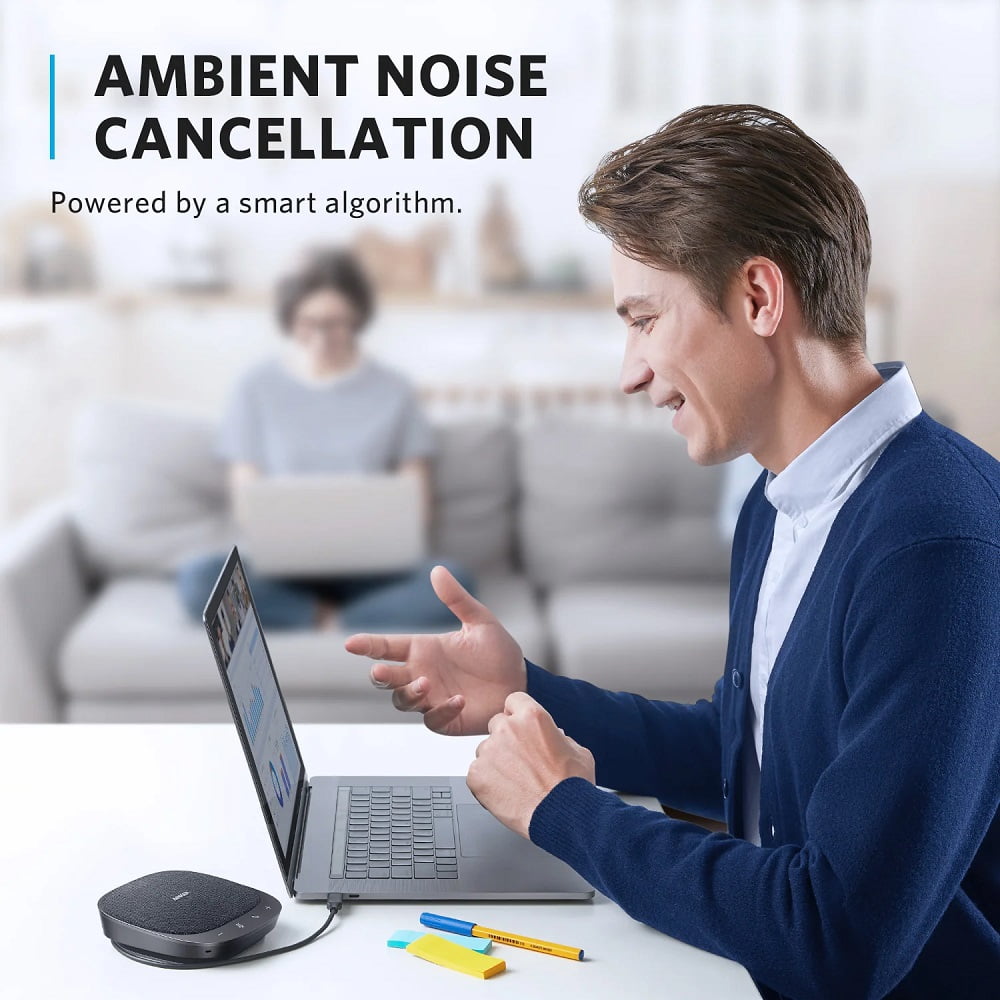 AnkerWork Software
Update to the latest firmware for an optimum meeting experience.
Key Features:
Full Duplex Audio:   2-way clear communication even if both ends are speaking simultaneously.
Fully Compatible:  A USB conference microphone designed to work effortlessly with all leading conference software.
Auto Echo-Cancellation:   A smart algorithm removes echo and feedback from remote calls.
Computer Software:  Get AnkerWork for PC or Mac to unlock full USB speakerphone functionality.
Professional Design:  Sleek looks and premium materials combine for a USB conference microphone that fits into any workspace.
For more information about this product visit official website of Anker
For more related products visit us at our website