Anker eufy Security Outdoor Pro surveillance camera T8441321
Features :
Features of Anker eufy Security Outdoor
2k footage
Microphone built in , speaker built in ( Two way audio )
Built in spot light
IP 67 water protection
human and pet AI
Instant and smart notification
24 / 7 recording
Support memory card up to 128 GB 

32 GB memory card included
Protects You, Your Family, and Your Privacy
Every eufy Security product is engineered to ensure your security data is kept private. Have peace of mind that you will have a secure record of everything that happens around your home.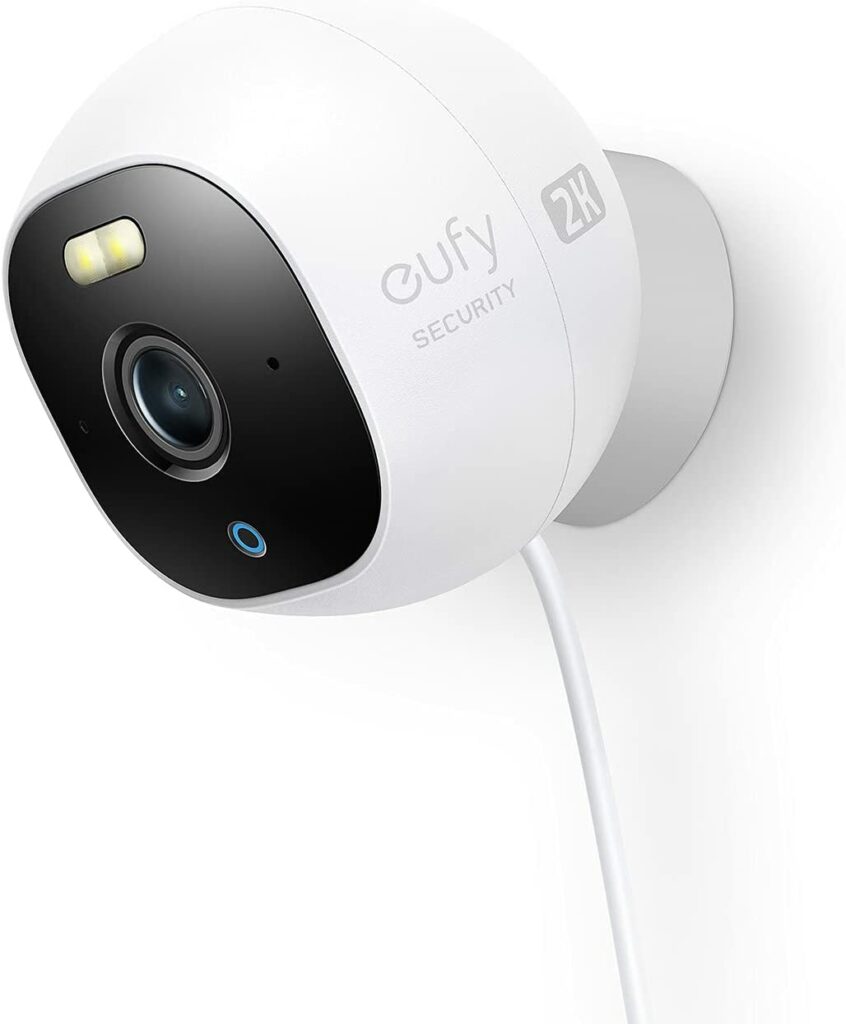 Safety around the watch
Each moment of the last 24 hours can be played in crystal clear 2K resolution .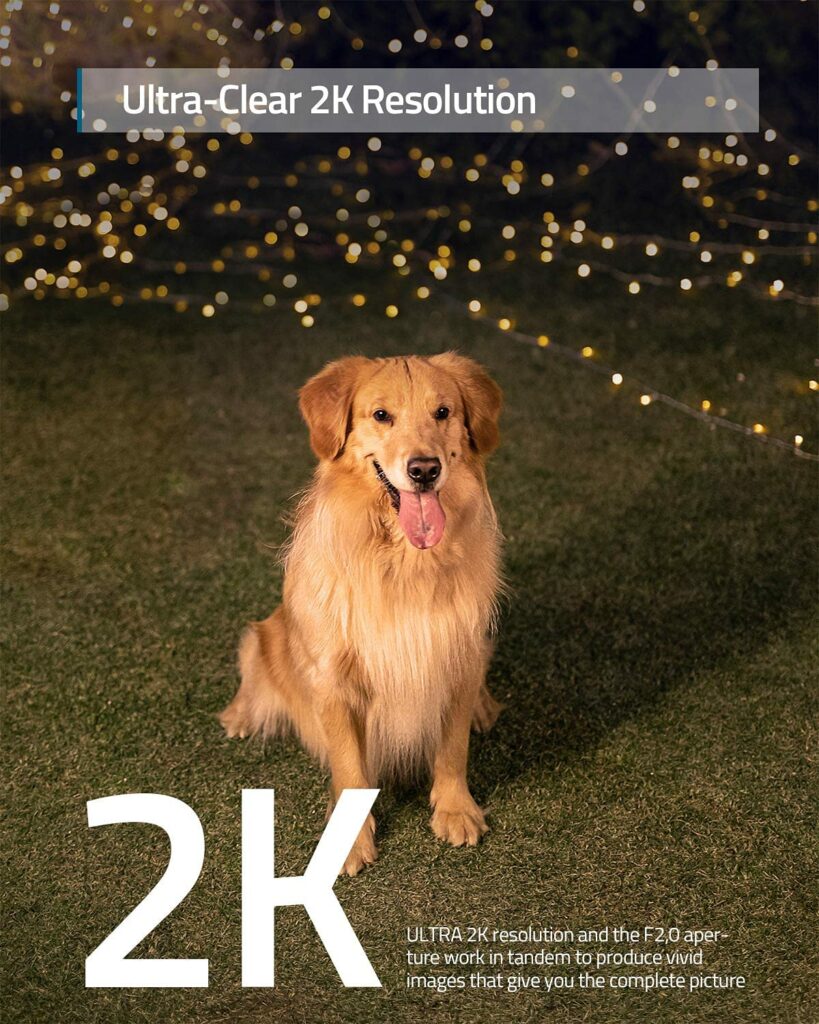 Free use
equipped with a 32 GB memory card and integrated K.I technology for complete safety.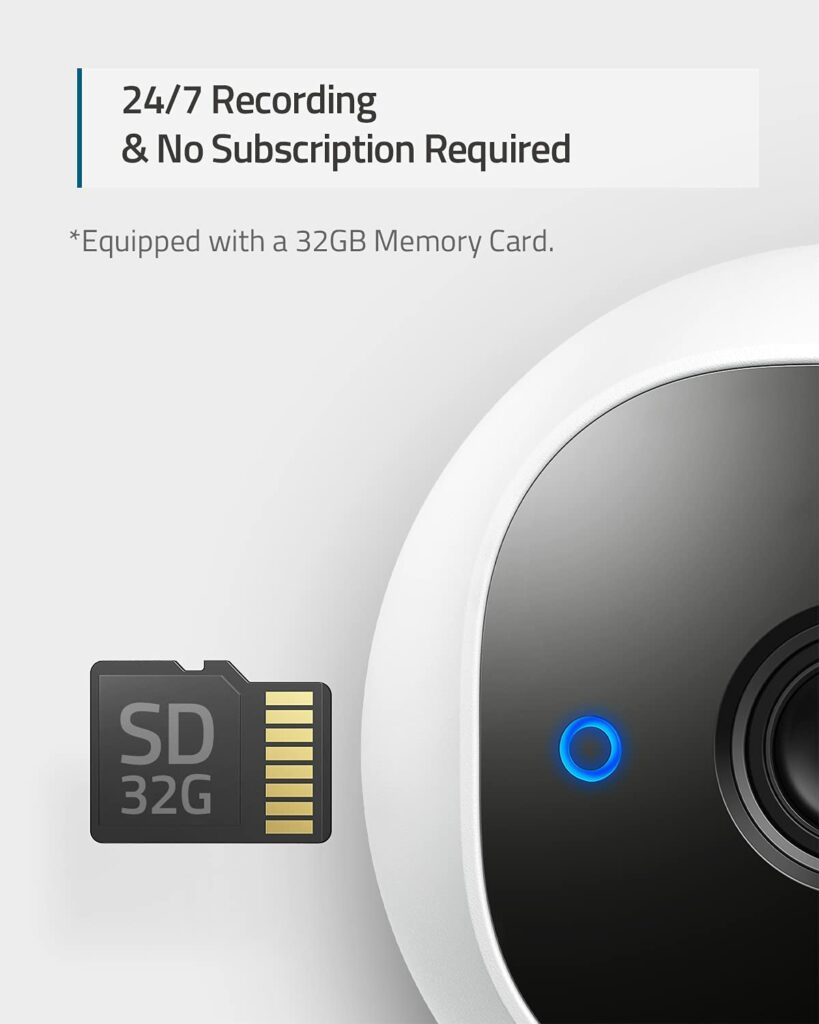 Integrated headlight
from now on, the built-in headlight on the security camera not only provides light , but at the same time absolute safety, even in the dark.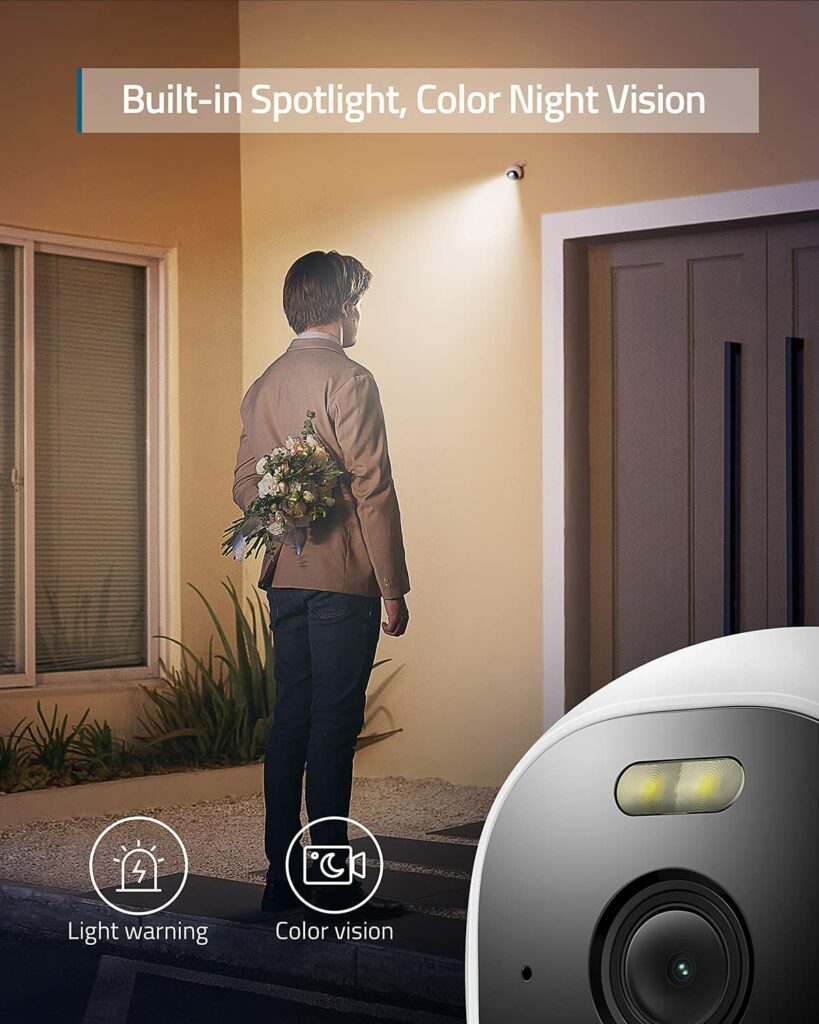 weather proof  ( IP 67 )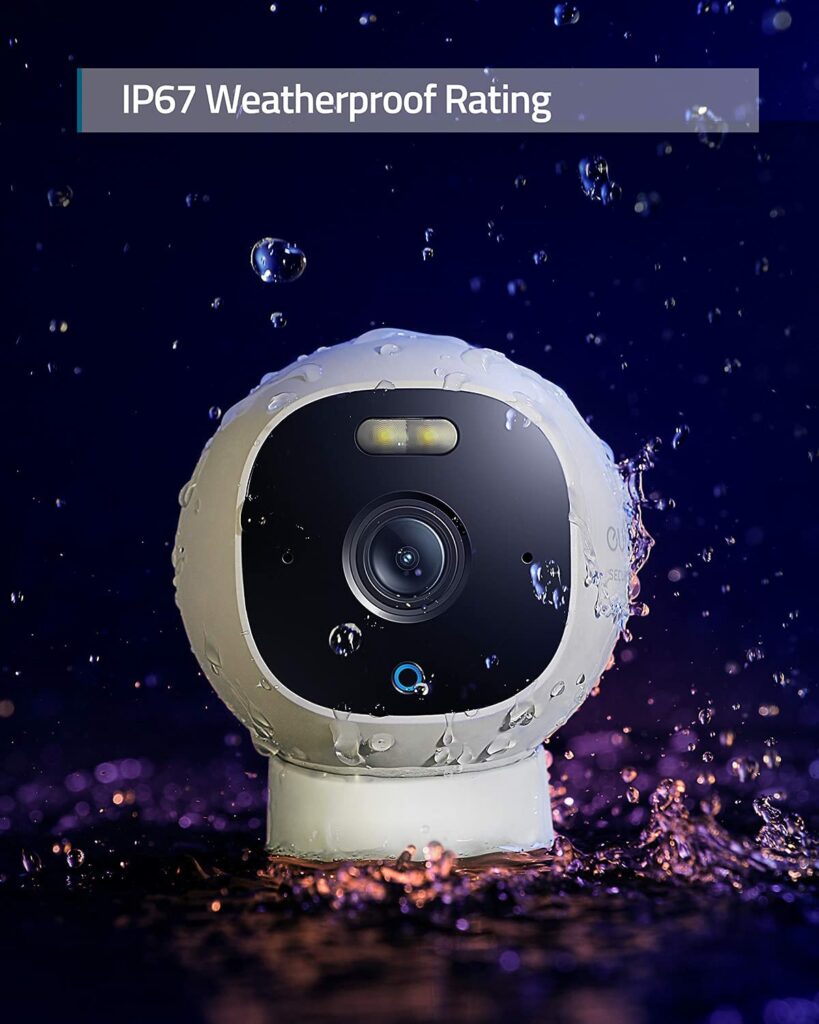 Smart person recognition  and

Smart and instant notification  
The integrated K.I. Technology automatically notifies you when people run into the field of view of the surveillance camera. At the same time, false alarms are reduced due to past animals or falling autumn leaves.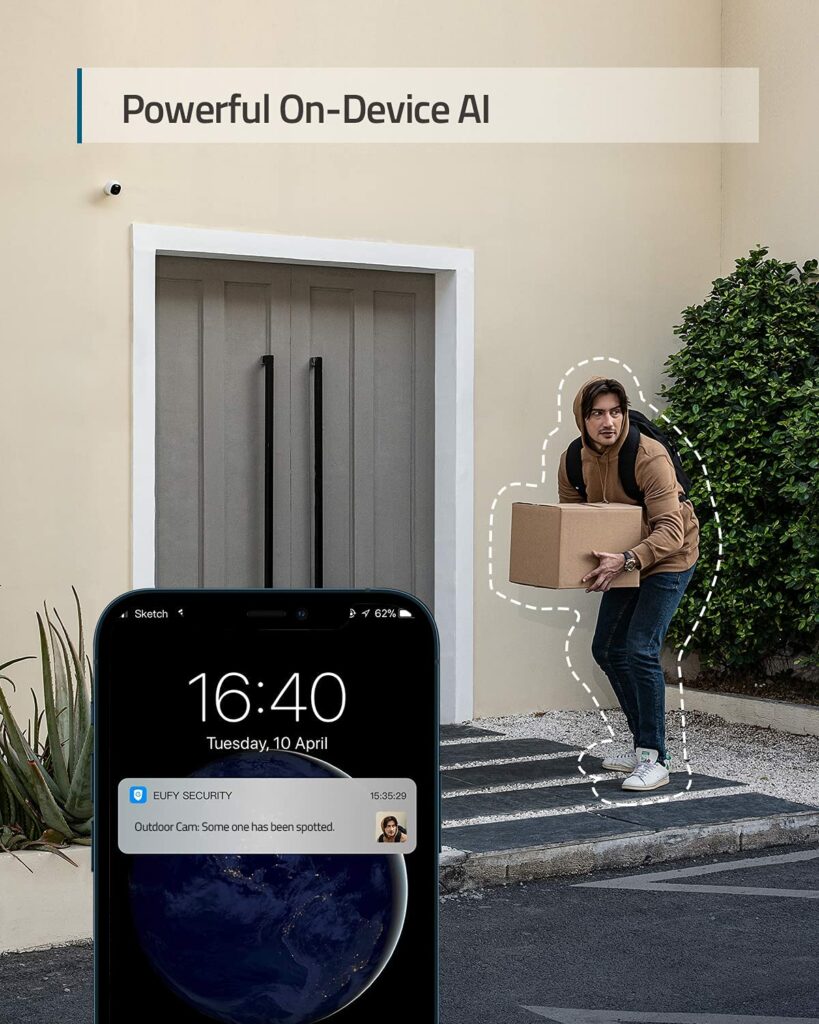 Easy installation:

thanks to the magnetic holder and a 6 m long cable, the surveillance camera can be easily attached anywhere and positioned as desired.
Two way audio :

communicate from your camera microphone ( built in , speaker built in ) .

What's included the box :
An eufy Security Outdoor Cam Professional  surveillance camera , an USB adapter , an USB cable, a magnetic base , a metallic mounting plate, a screws pack , a quick start manual , a 3M sticker, a 32GB SD memory card.
Pay attention to these notes :
Home base is not supported.
Supports only 2.4 GHz Wi-Fi connections. The surveillance camera is waterproof, but not the USB power supply. therefore, a cover is required for outdoor use.
---
For more details about ( Anker eufy Security Outdoor) :
For more cameras visit us at our website :