Anker 322 USB-C TO USB-C White cable 1.8m
More about Anker 322 USB-C 1.8m
The Anker Advantage: Join the 80 million+ powered by our leading technology.

High-Speed Compatible: If you're in a hurry, pair up with a 100W charger to power up your MacBook Pro 16ʺ to 38% in just 30 minutes—that's 58% faster than with a 60W charger and cable. (Charger not included).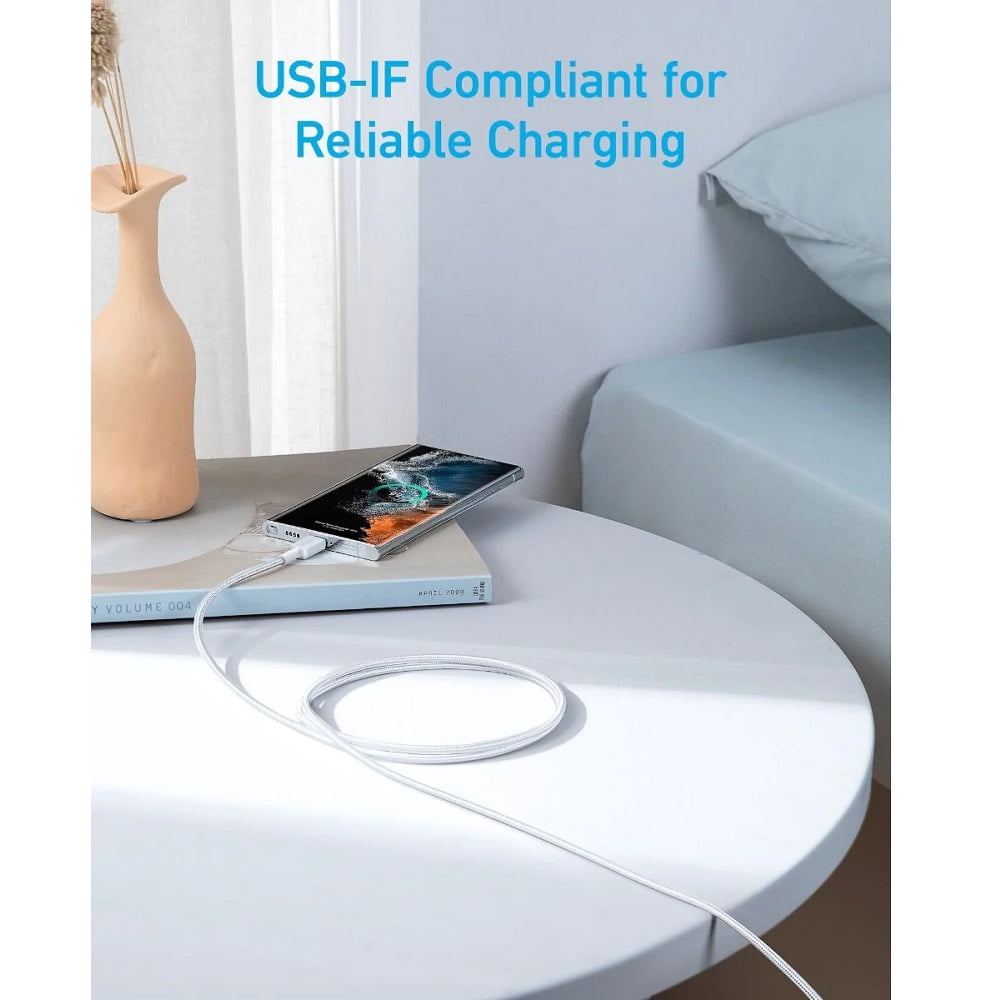 Dual-Chip Design: This USB-C to USB-C cable is designed with an advanced E-Marker chip in each connector for greater charging stability and higher efficiency.

Built to Last: Constructed with quadruple bulletproof fiber cores to withstand up to 25,000 bends.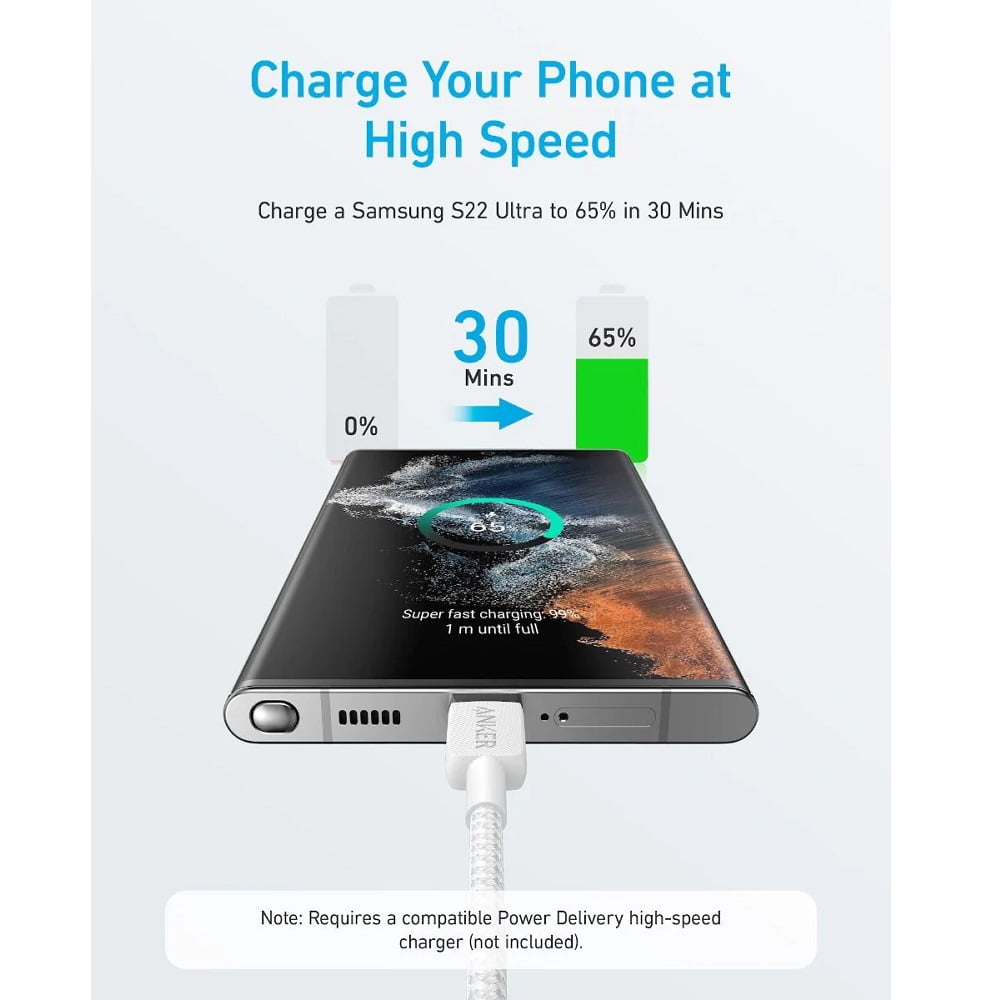 What You Get: Anker 322 USB-C to USB-C Cable (6 ft), hook-and-loop cable tie, welcome guide, and friendly customer service.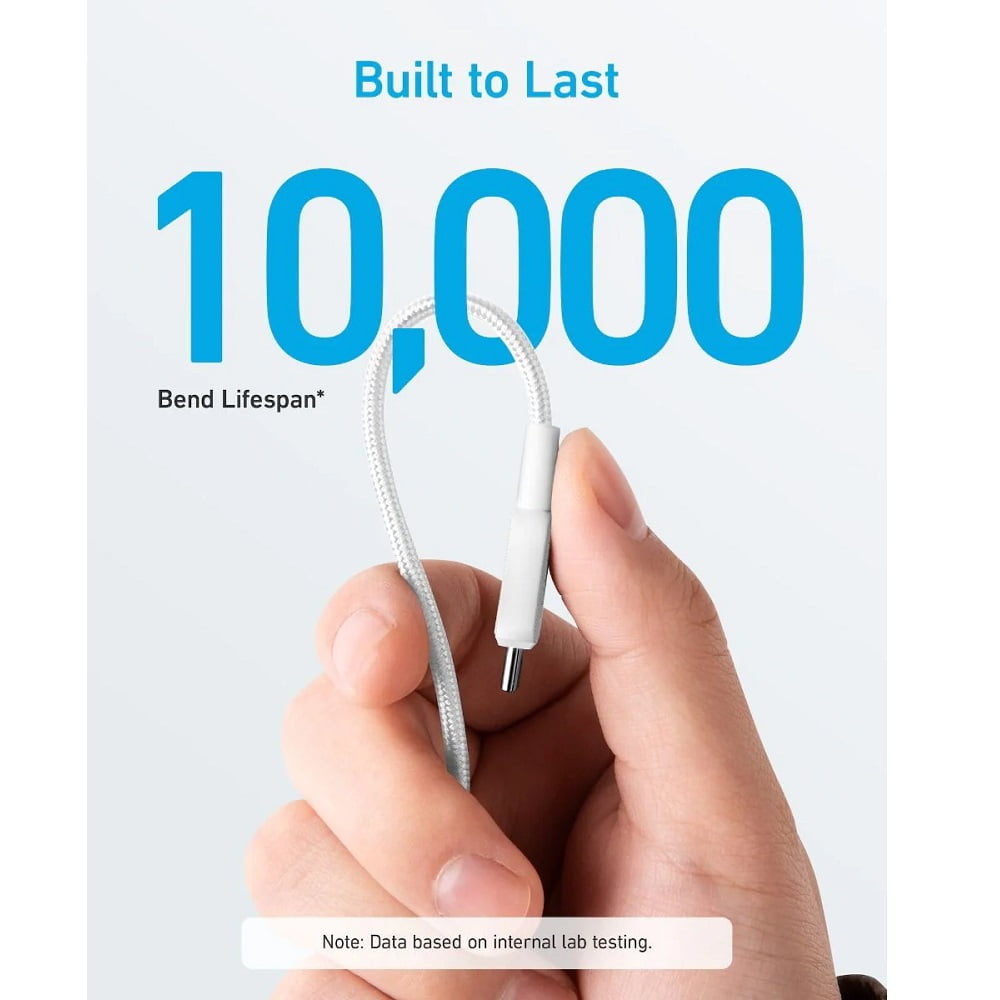 Specification
Cale Type: USB-C To USB-C
Cable Length : 1.8m 6ft
Cable Color : White
For more information about this product visit official website of Anker
For more related products visit us at our website