Features of  for Fixed Aluminum Stand Non-Slip
1. ALUMINUM MATERIAL
Aluminum alloy with CNC technology, sturdy, lightweight, portable. The hole keeps you charging cable from cluttering up your workspace.
2. ANTI – SCRATCH ANTI – SLIPPERY
Embedded anti – scratch silicone cushion of hooks and bottom protect the device from scratches and sliding.
3. SMART LIFESTYLE
Perfect for playing game, watching videos, viewing photos, reading, typing, and video recording .
Made of Aluminum Alloy, lightweight, durable, Sturdy for long lasting working .
Anti – scratch silicone cushion of hooks and bottom provide you decent protection.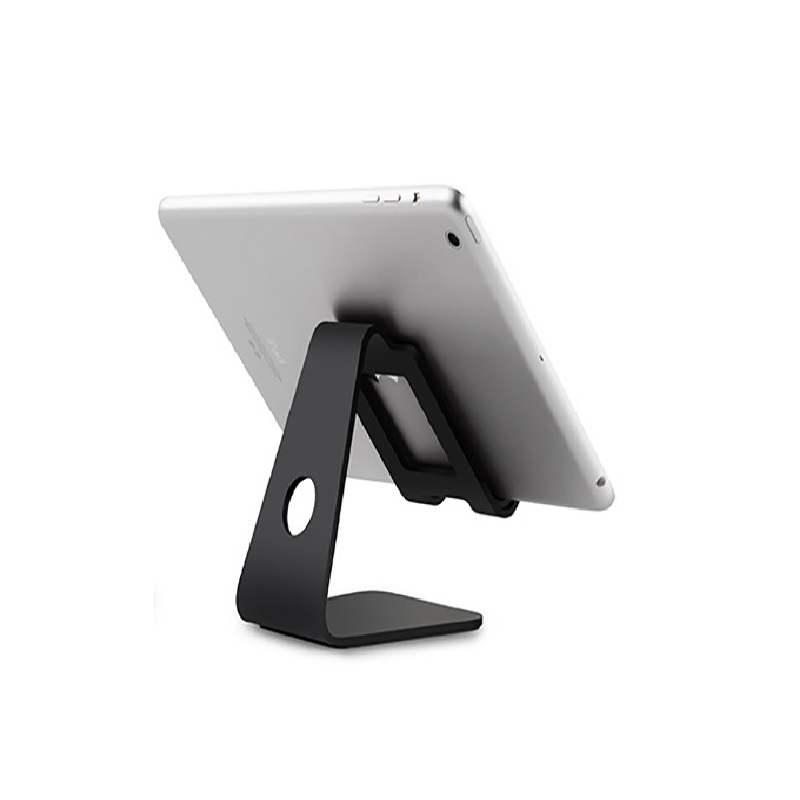 Hands Free
It relieves the stress on your neck and wrists that is caused from looking down and holding your device. Swing your tablet holder to eye level and enjoy hands-free reading or browsing, so you can work or play more efficiently. Make reading more enjoyable while relieving the stress on your hands, neck and back.
Minimal Bouncing
Fixed Aluminum Stand Non-Slip base is firm and secure to steadily hold tablets, iPads and e Readers. The sturdy base prevents bouncing and tipping, while offering a long, adjustable reach to put your device right where you need it. Don't worry – it is on wheels .
Highly Mobile
Stands are on wheels so you can easily roll them throughout your home or office. This mobility is a great asset to encourage its usage throughout your entire home.  Trust me, you'll want to use it everywhere you possibly can!
Places your Mobile in Virtually Any Position
Stands patented spin joint allows you to easily switch from landscape to portrait orientation.  And, its patented 5-axis swing arm allows you to infinitely adjust the angle to make reading more comfortable.
Note: IPad Not Included
You can visit our Facebook Page for more New Offers
For more related products visit us at our website