Xiaomi Mi 20W Wireless Charging Stand – [ WPC02ZM ]
Xiaomi Mi 20W Wireless Charging Stand – [ WPC02ZM ]
20W wireless super fast charging
Charges Mi 9 Pro to 50% in 35 minutes
Up to 20W wireless super fast charging with the standard adapter for Mi 9 Pro. Charges a Mi 9 Pro to 50% in just 35 minutes*.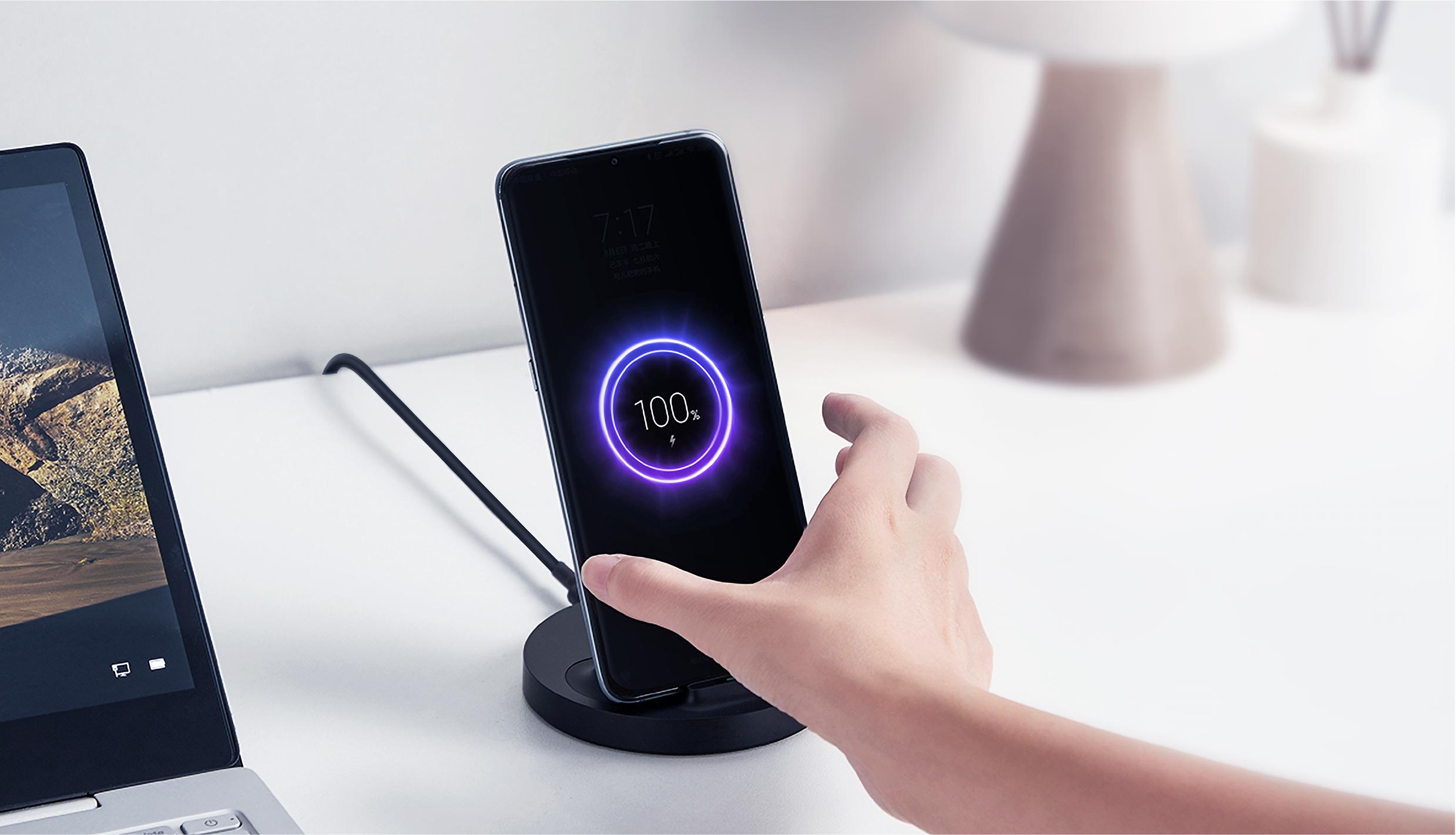 Dual coils
Place your phone vertically or horizontally, and continue using it while it's charging
With a vertical support and dual coils, you can place your phone vertically or horizontally to charge it. Unlock your phone through facial recognition, go on Weibo, watch a movie in landscape mode, or play games. Keep having fun on your phone while it charges.
Charge horizontally
Want to watch a movie while your phone's charging? No problem. Just place your phone horizontally.
Charge vertically
Place your phone vertically and go on Weibo to check out what your friends are up to while your phone's charging.
Smartly compatible with Apple and Samsung
Charges phones even in their cases
Compatible with a wide range of devices supporting wireless charging. Provides not only 20W super fast charging for Mi 9 and Mi 9 Pro, but also 10W fast charging for Samsung S10. Wireless charging with an induction distance of up to 4 mm lets you keep your phone in its case and still enjoy super fast wireless charging*.
PC charging panel
Environmentally friendly materials* for safety and durability.
Non-slip silicone pad
Stays put on desks and tables.
USB-C port
Works any side up, so just plug it in whichever way you like.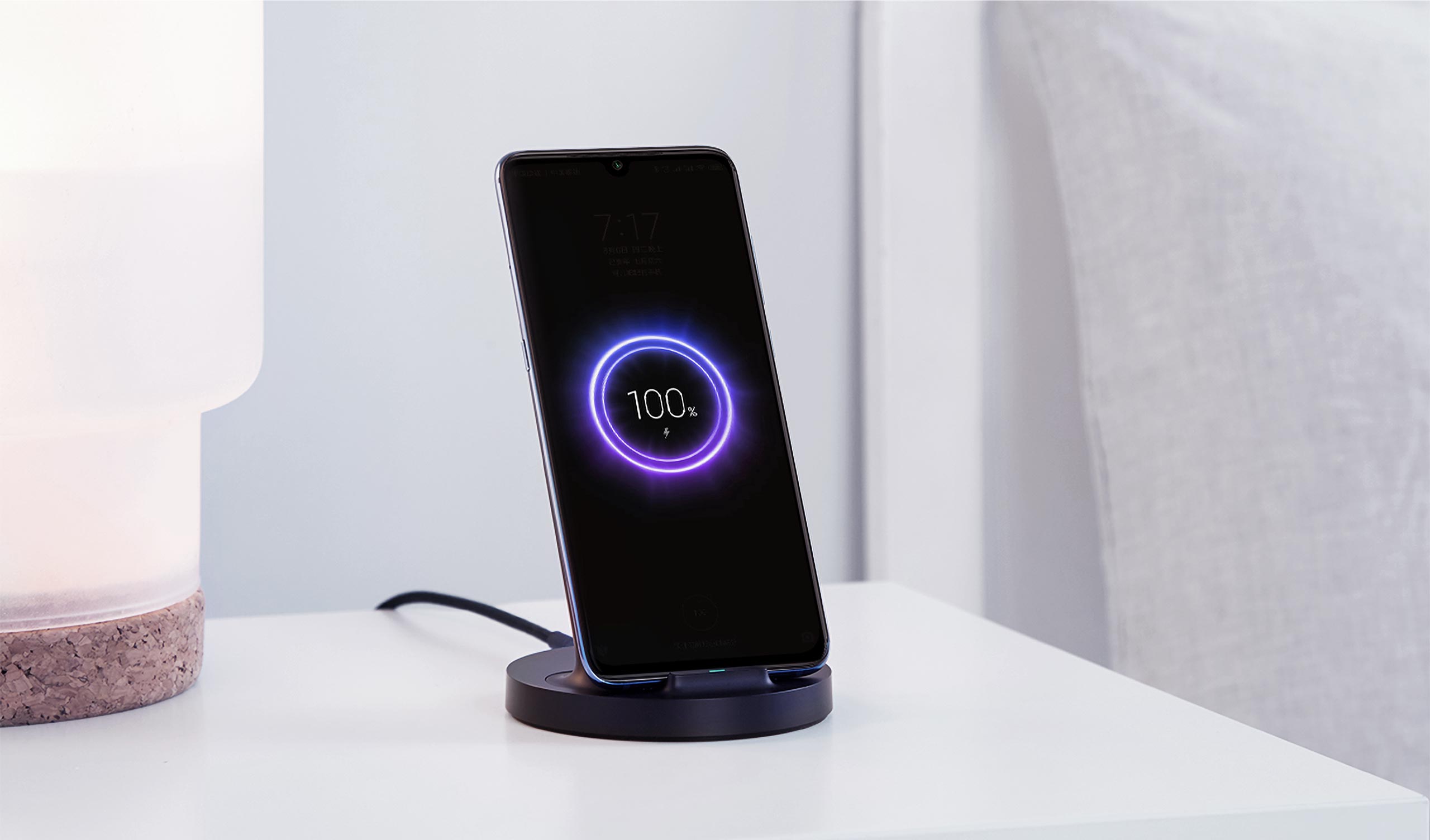 *Adapter is not included. The charger requires an adapter of 5V/2A or above.