Xiaomi 33w Power Bank 10000mah Pocket Edition Pro
Xiaomi 33w Power Bank 10000mah Pocket Edition Pro
33W high power
Super fast smartphone charging
Provide Xiaomi 12 with charging power comparable to the standard charger
Suitable for charging two devices simultaneously
with two ports
Besides the USB-C port, the power bank is also equipped with a USB-A port with a single-port output power of 22.5W MAX. The two ports can be used to charge two devices at the same time.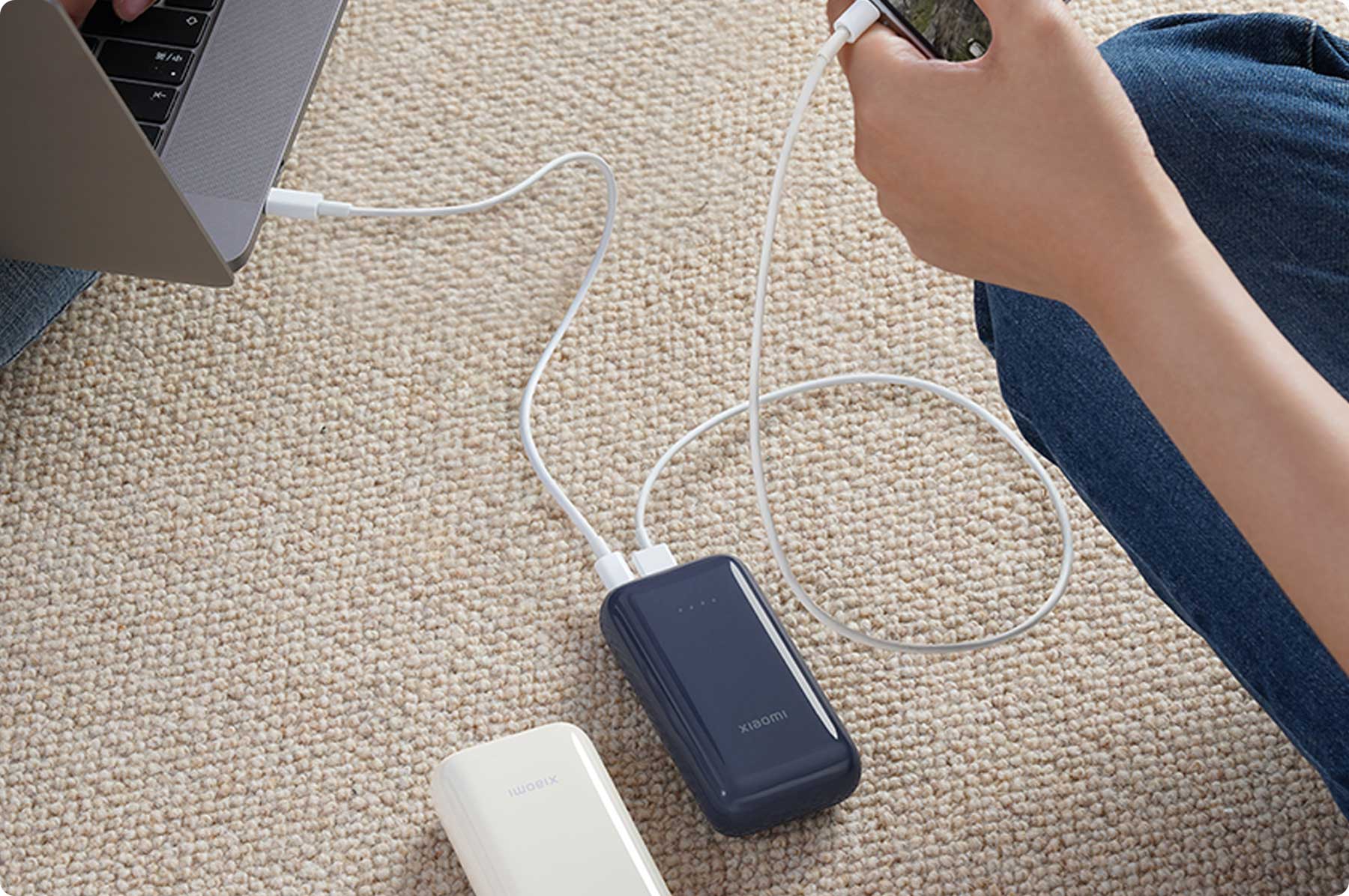 High compatibility
Compatible with multiple types of devices
The built-in smart identification chip can automatically match the output current with the operating current of different types of devices, allowing the power bank to charge MacBooks, tablets and Switches.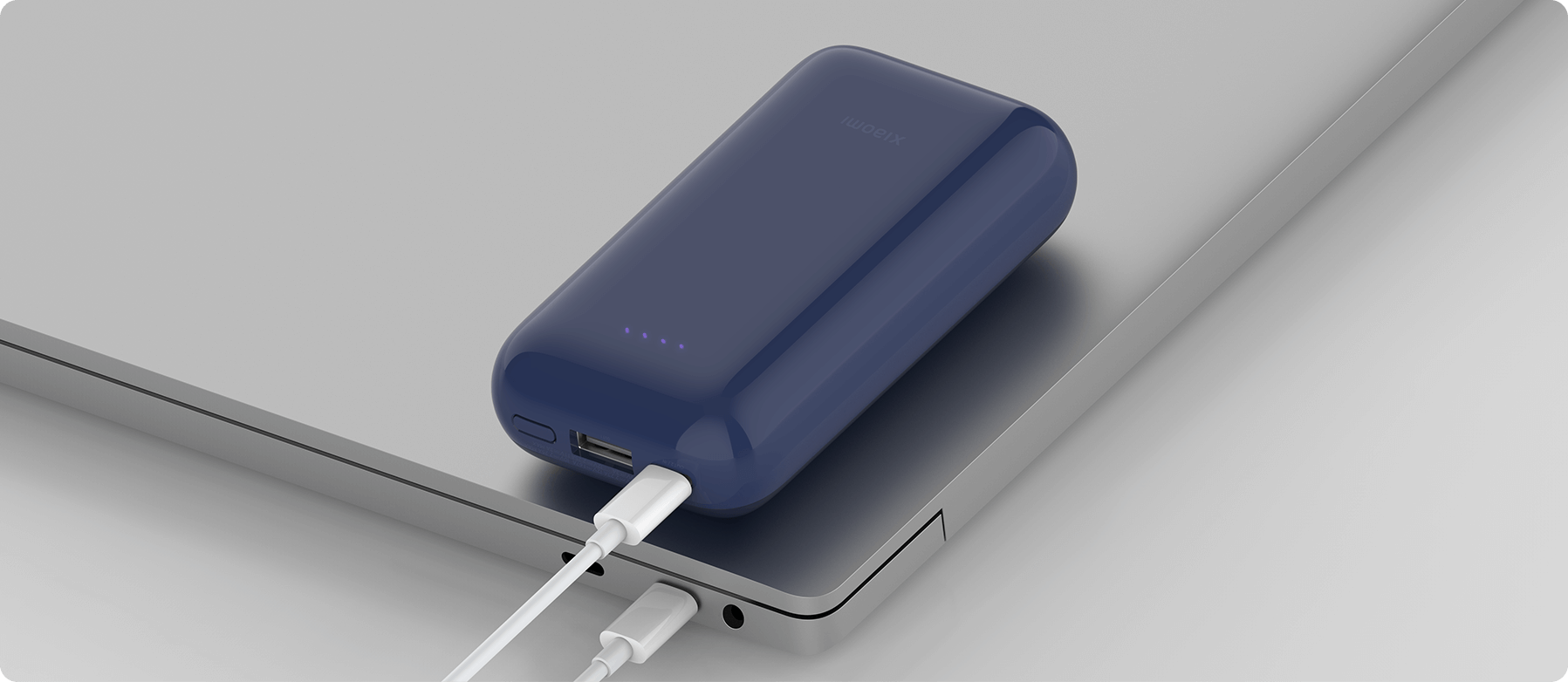 USB-C two-way fast charge
Shorten the time for fully charging the power bank
With 22.5W MAX input capacity, the USB-C port supports two-way fast charging. When used together with the included charging cable, the power bank can be charged to 100% in 2.7 hours.*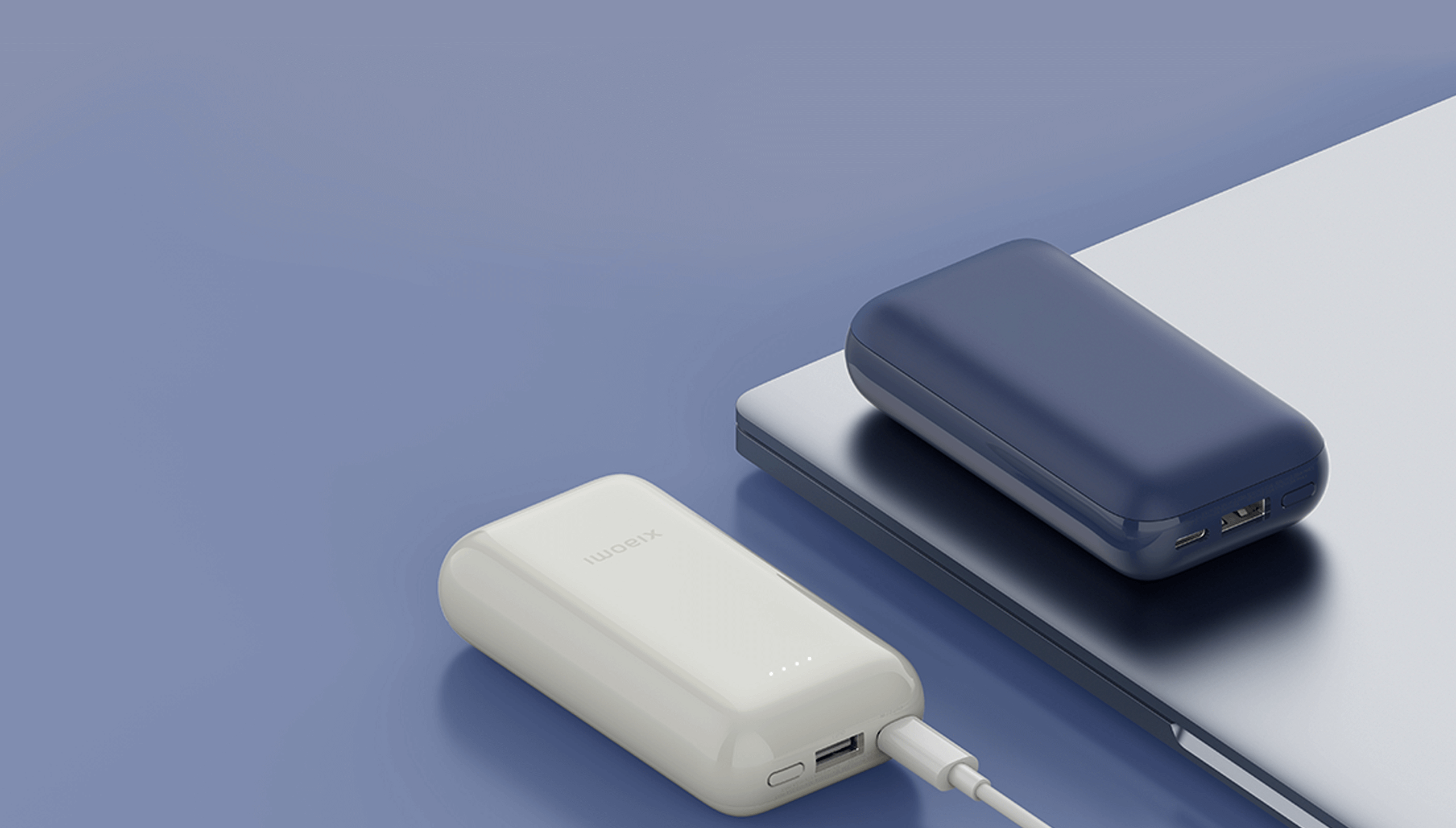 Same series of cells as for electric vehicles
Safe and more durable
Compared with traditional cells, 21700 power battery cells have greatly improved in terms of unit capacity, energy density, and charging and discharging performance, while maintaining reliability and safety. They can also provide multiple circuit protections to ensure safe use.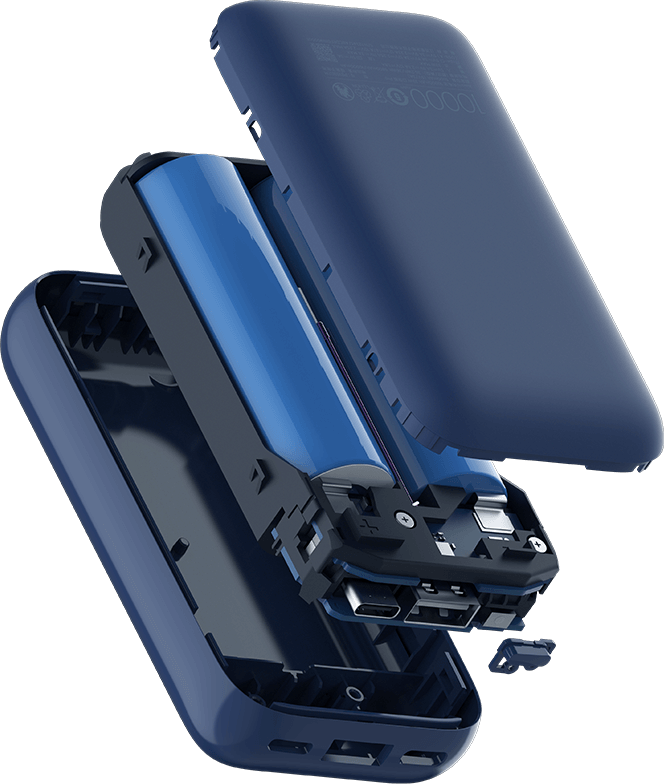 Product specifications
Specifications
Battery: Lithium-ion battery

Battery capacity: 10000mAh

Operating temperature: 5°C~35°C

Dimension: 105 x 55.8 x 25.5 mm

Input ports: Type-C

Output ports: Type-C x 1, USB-A x 1

Input: 5V⎓3A 9V⎓2.5A 12V⎓1.8A

           33W Max

Output:

USB-A: 5V⎓3A 9V⎓2.23A 12V⎓1.67A 10V⎓2.25A MAX

Type-C: 5V⎓3A 9V⎓3A 12V⎓2.25A 11V⎓3A MAX

Dual-port: 5V⎓3A

Charging time:

Approx. 5.5 hours (Using 5V/2A charger)

Approx. 2.7 hours (Using 18W charger)
Package contents
Xiaomi 33W Power Bank 10000mAh Pocket Edition Pro