Microsoft LifeChat LX-3000 USB Headset – [JUG-00015]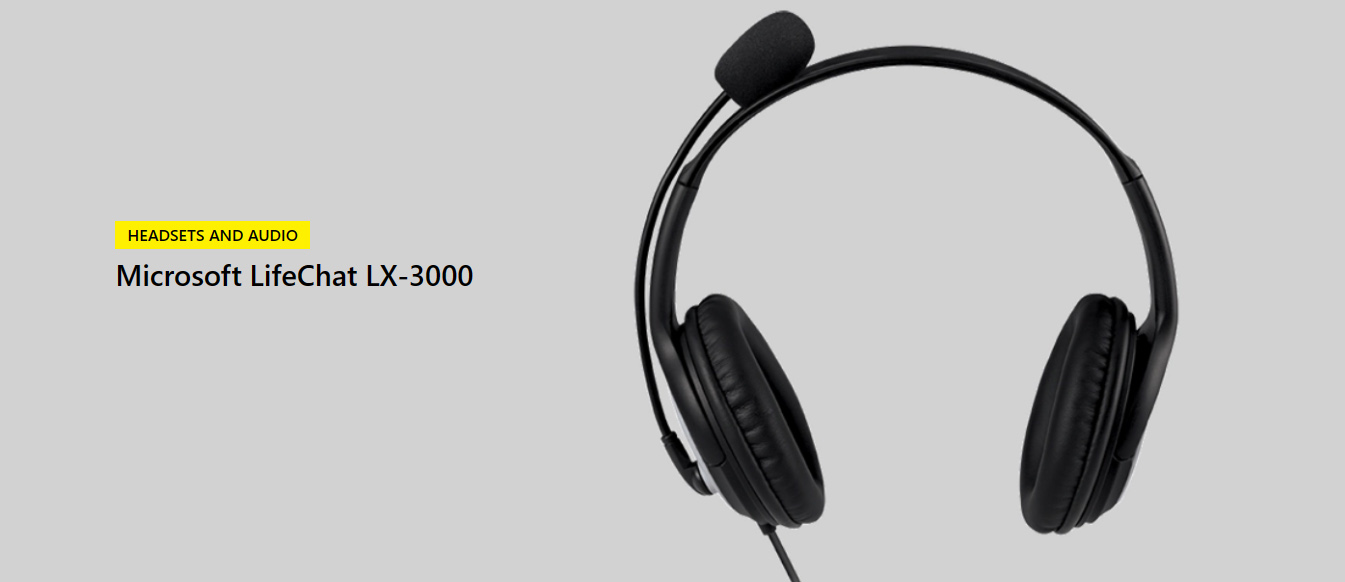 Premium sound and comfort
Sit back with the LifeChat LX-3000 and enjoy the quality digital sound, made even better with total-comfort leatherette ear pads.
Easy to use and setup
With the digital USB connection and flexible 6-foot cable, you can get plugged in fast. And when you're ready to talk, the noise cancelling microphone makes sure you're heard, crystal clear.
Tech Specs
Computer

Requires a PC that meets the requirements for and has installed one of these operating systems: Microsoft Windows 10, Windows® 8.1, Windows 8 and Windows 7

Required Processor

Intel Pentium III 550 MHz (Intel Pentium 4 1.4 GHz recommended) or higher

Connectivity

USB 1.1 port or higher (USB 2.0 recommended)

Operating systems

COMPATIBLE

Win 10 64 bit, Win 10 32 bit, Win 8.1 32 bit, Win 8.1 64 bit, Win 8 32 bit, Win 8 64 bit, Win 7 32 bit, Win 7 64 bit, Win RT 8.1, Win RT 8
Mac OS 10.10, Mac OS 10.9, Mac OS 10.8, Mac OS 10.7

NOT COMPATIBLE

Android 5.0, Nexus 9, Android 4.4.4, Nexus 5, Android 4.2, Android 3.2
iOS 8, iOS 7, iOS 6

Dimensions

Length: 7.04″ / 178mm
Width: 6.38″ / 162mm

Hard Drive Space

60 MB free

Required Media Drive

CD-ROM

Other System Requirements

Broadband Internet access required; access fees may apply.

Warranty

One-year limited warranty.

Manuals
Software & Drivers

Get firmware, drivers, and software for Microsoft LifeChat headsets. 

Learn more >
For More Info. Click Here
For More Microsoft Product Click Here