HUNTKEY Power Strip Universal Series 2 USB 2.1A 1.5m Power Cable SZM307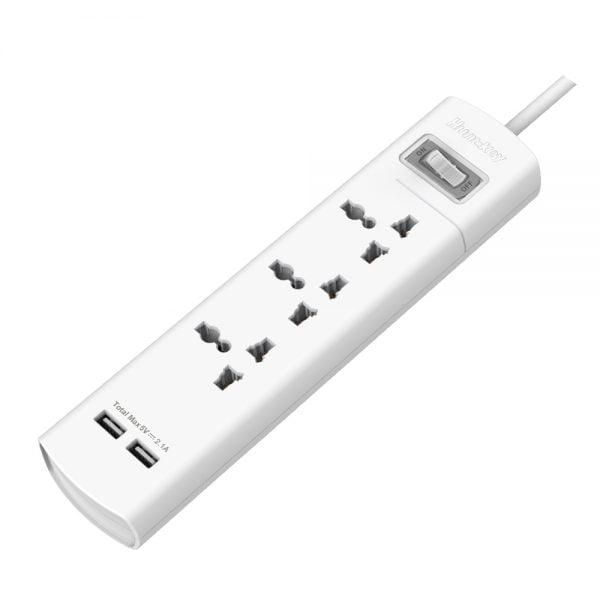 Features
The SZM307 is equipped with three universal sockets and two USB charging ports.
The universal sockets allows different standards of plugs to be plugged in,
and the 2.1A USB ports can charge two iPhones simultaneously at
the same speed of the original charger.
Two powered USB ports (2.1 AMP Combined)
Three universal standard outlets
Flame retardant material
Integral copper bar
MAX2500W-MAX10A, 250V
The panel of the SZM307 is made from the material that boasts high insulation,
favorable impact resistance, and 750 degrees Celsius flame retardancy –
this means the panel will not catch fire under 750 degrees Celsius.
---
For more details about ( HUNTKEY Power Strip Universal 2 USB 2.1A 1.5m power Cable SZM307  ) :
For more huntkey products :
For more power strips :