Description
GIGABYTE – P1000GM psu { 1000W // 80 PLUS Gold // Fully modular design } [ GP-P1000GM ]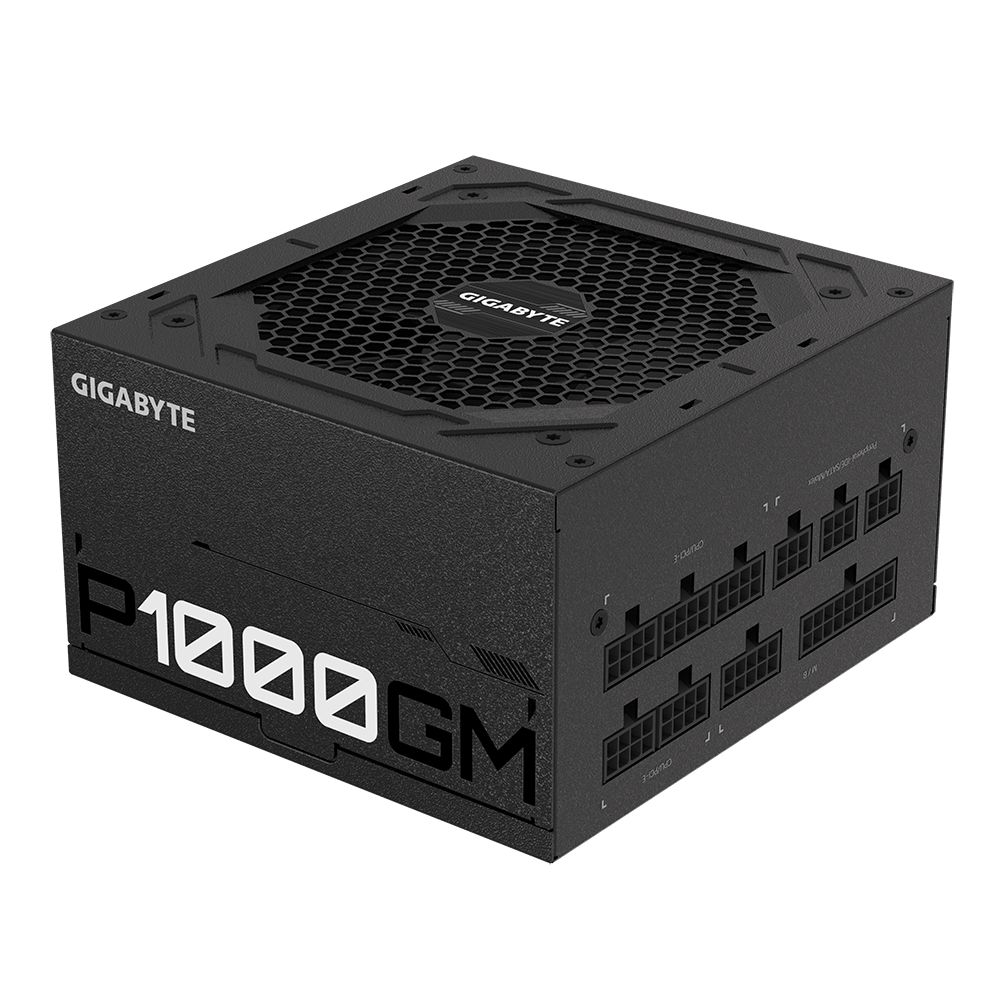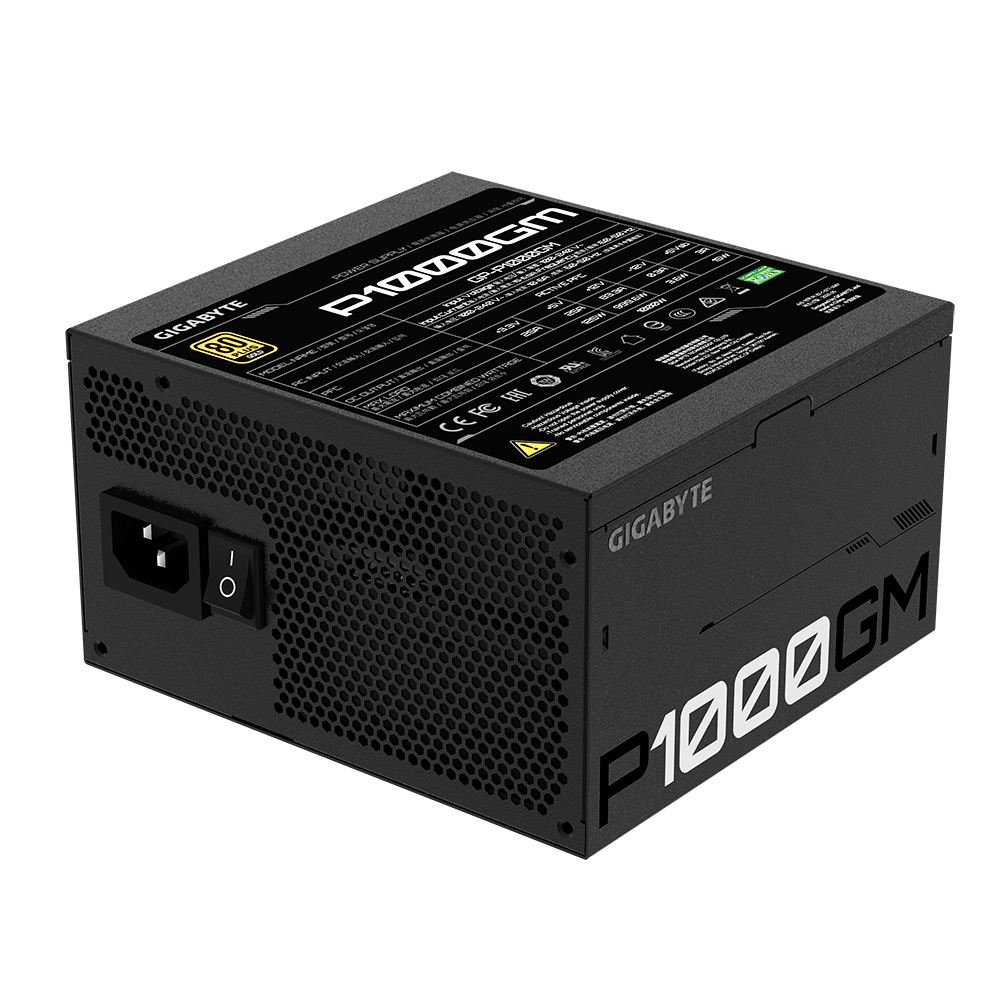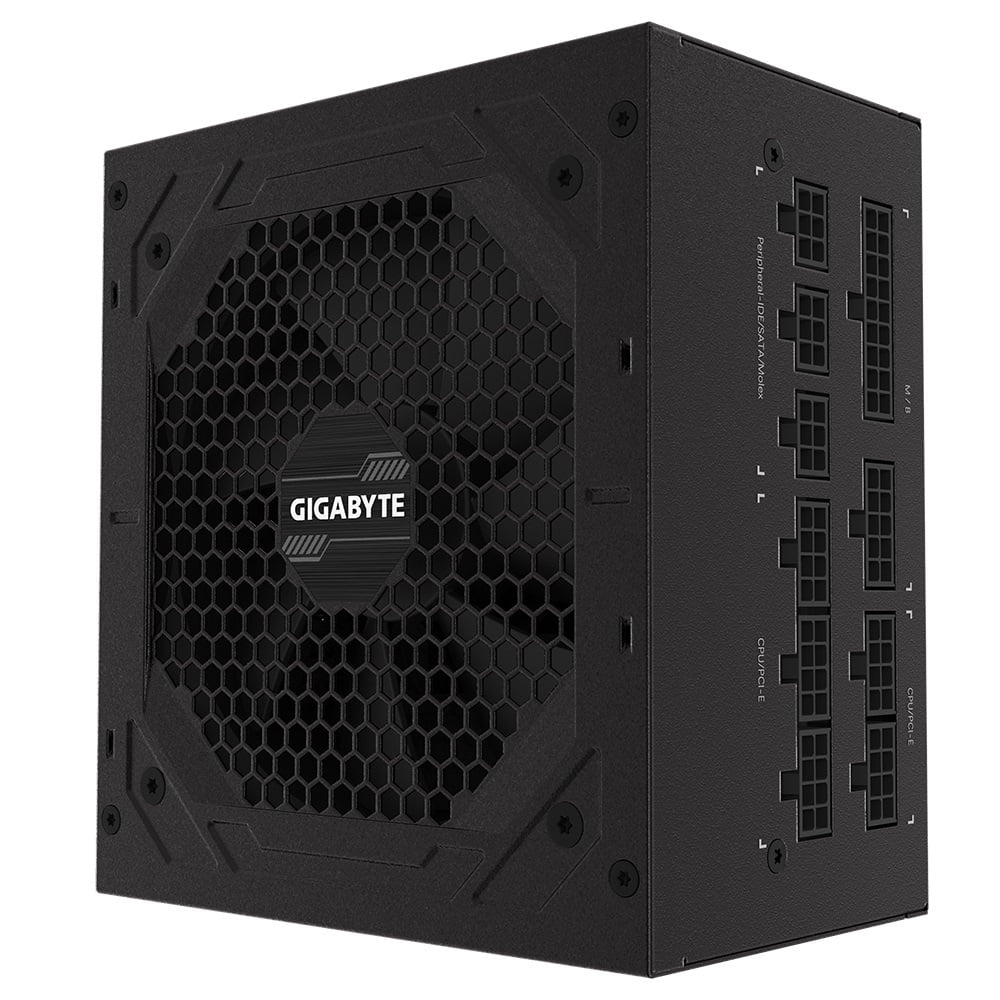 Features:
*80 PLUS Gold certified
*Fully modular design
*120mm Smart Hydraulic Bearing (HYB) Fan
*Main Japanese capacitors
*Powerful single +12V rail
*OVP/OPP/SCP/UVP/OCP/OTP protection
*Compact size
For more details:
https://www.gigabyte.com/Power-Supply/GP-P1000GM#kf
---
Specifications:
Type
Intel Form Factor ATX 12V v2.31
PFC
Active PFC (>0.9 typical)
Input Voltage
100-240 Vac (full range)
Input Current
15-6.5 A , (China: 10-6 A)
Input Frequency
60-50 Hz
Output Capacity
1000W
Dimension
150 x 140 x 86 mm
Fan Type
120mm Hydraulic Bearing ( HYB ) fan
80 PLUS
Gold
Efficiency
90% at typical load
MTBF
>100,000 hours
Protection
OVP/OPP/SCP/UVP/OCP/OTP
Power Good Signal
100-500ms
Hold Up Time
>16ms
Cable Type
Flat, All black
Connectors
ATX/MB 20+4 Pin x 1 : 610mm*1 CPU/EPS 4+4 Pin x 2 : 600mm*2 PCI-e 6+2 Pin x 6 : 600mm+150mm*3 SATA x 8 : 600mm+150mm+150mm+150mm*2 : 4 Pin Peripheral x 3 + 4-Pin floppy x 1 : 500mm+120mm+120mm+120mm *1
* The entire materials provided herein are for reference only. GIGABYTE reserves the right to modify or revise the content at anytime without prior notice.
* Advertised performance is based on maximum theoretical interface values from respective Chipset vendors or organization who defined the interface specification. Actual performance may vary by system configuration.
* All trademarks and logos are the properties of their respective holders.
* Due to standard PC architecture, a certain amount of memory is reserved for system usage and therefore the actual memory size is less than the stated amount.