Corsair RM Series™ RM750 — 750 Watt 80 PLUS® Gold Certified Fully Modular PSU – [ SKU CP-9020195-UK]
Corsair RM Series™ RM750 — 750 Watt 80 PLUS® Gold Certified Fully Modular PSU – [ SKU CP-9020195-UK]
READY FOR MODERN STANDBY
Modern Standby is a upcoming feature for Windows 10 that vastly improves your PC's sleep and wake functionality. The technology allows your system to wake from sleep more than twice as fast, as well as maintain a network connection during sleep to continue downloading updates and receive emails and notifications – just like your phone. Best of all, it does this with less overall power consumption.
To make use of Modern Standby, a compatible motherboard and CPU are also required.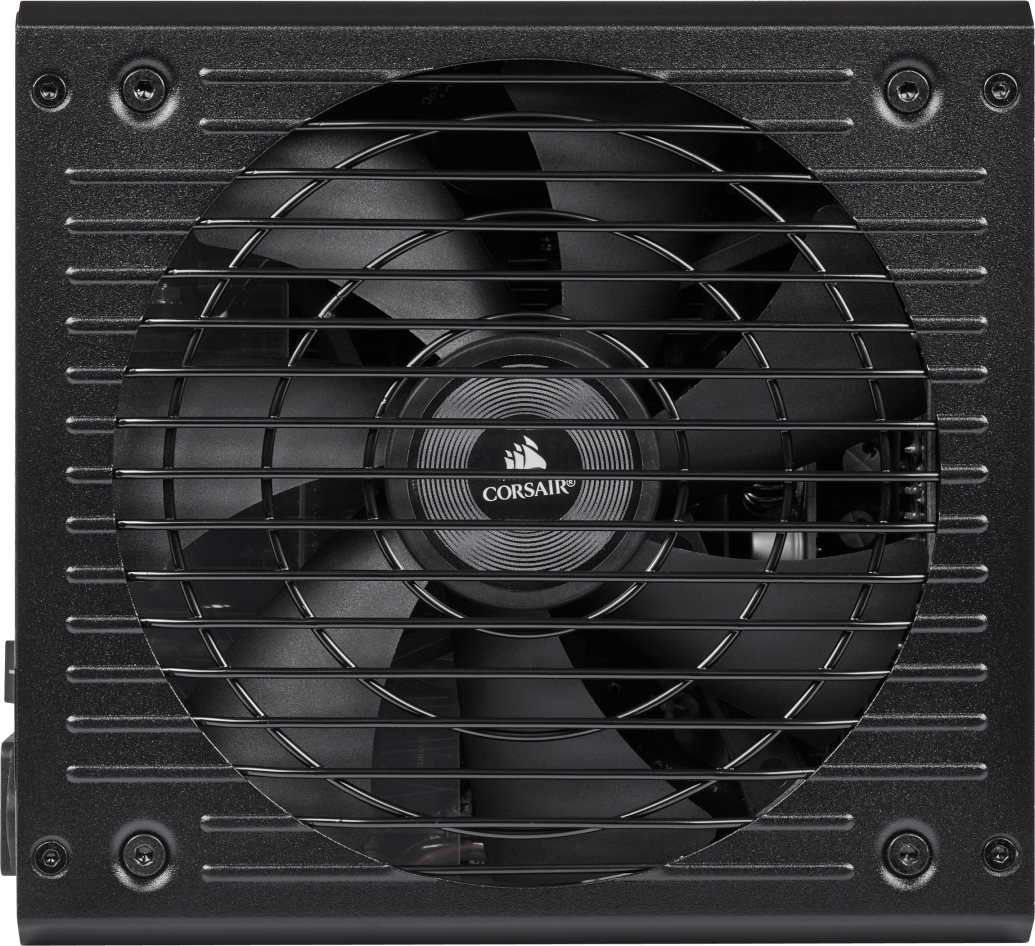 `
TUNED FOR LOW NOISE OPERATION
A 135mm rifle bearing fan with a specially calculated fan curve ensures that fan noise is kept to a minimum, even at full load. When at low and medium loads, the fan stops spinning entirely until it's needed, resulting in virtually silent operation.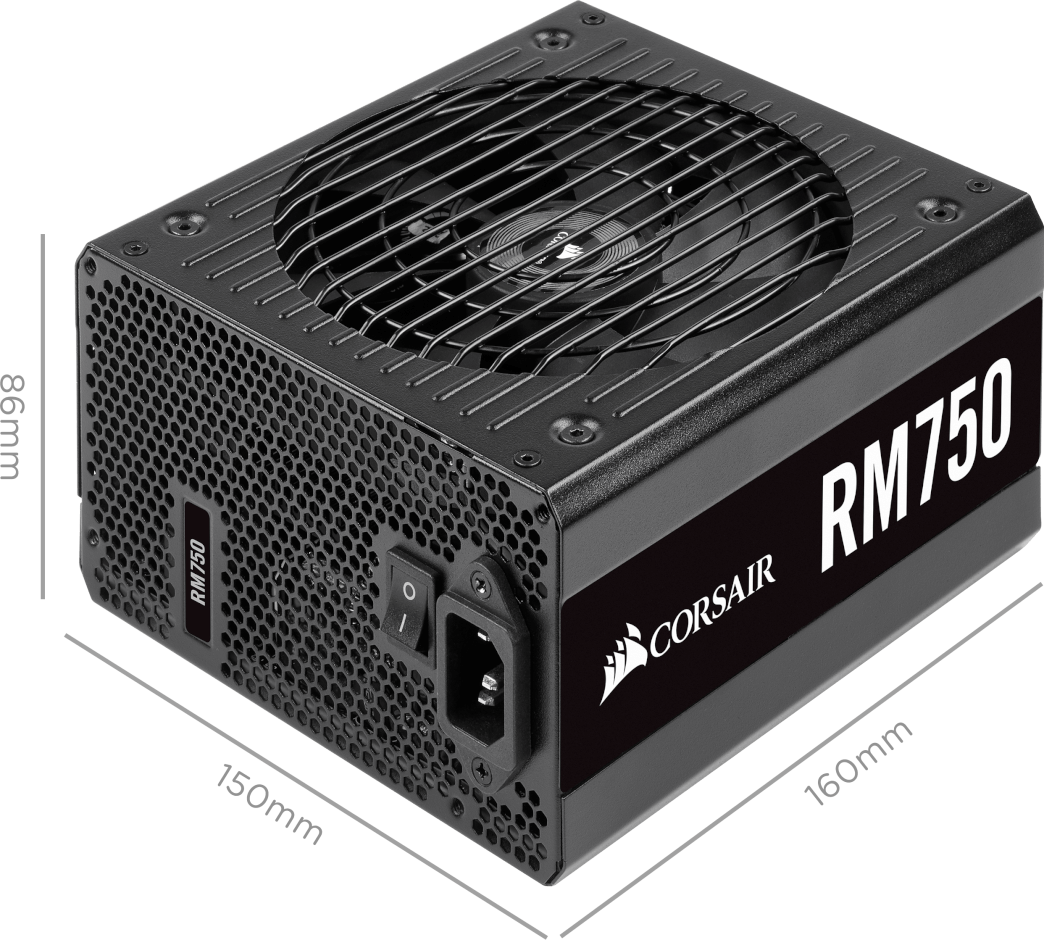 COMPACT SIZE
A 160mm-long casing ensures an easy fit in almost all modern enthusiast PC cases, providing more space for cable management and airflow in your chassis.
FULLY MODULAR CABLES
Use only the cables you need for quick and easy installation, simplifying routing and cable management. Store your unused cables in the included cable bag.
ADD THE FINISHING TOUCH
Complement your system's look with CORSAIR Premium Individually Sleeved Type 4 Gen 4 PSU Cables (sold separately), available in seven different colors and patterns. These durable and flexible cables come in triple-layer mesh paracord sleeving with included interlocking cable combs for an easy-to-install, professional looking build.
RM750 POWER TABLE
MODEL
RPS0119
PART NO.
CP-9020195/75-003893
AC Input Rating
AC INPUT
100-240V
INPUT CURRENT
10A-5A
FREQUENCY
47~63Hz
Max Load
Max Output
+3.3V
20A
150W
+5V
20A
+12V
62.5
750W
-12V
0.3A
3.6W
+5VSB
3A
15W
TOTAL POWER
750W
RM750 DC CABLE LISTING
QTY
CABLE
CONNECTORS
PER CABLE
TOTAL
CONNECTORS
CONNECTOR
SPACING
TOTAL LENGTH
1
ATX Cable 24 pin

1
1
–
610mm
(± 10mm)
2
EPS/ATX12V 8 pin (4+4) cable

1
2
–
650mm
(± 10mm)
3
PCIe 8 pin (6+2) cable

2
6
600mm, 150mm
750mm
(± 10mm)
2
SATA Cable (3 SATA – Right Angle)

3
6
500mm, 100mm, 100mm
700mm
(± 10mm)
1
SATA Cable (4 SATA – Right Angle)

4
4
455mm, 115mm, 115mm, 115mm
800mm
(± 10mm)
1
Peripheral cable (4-pin)

4
4
450mm, 100mm, 100mm, 100mm
750mm
(± 10mm)
spec.
Adjustable Single/Multi 12V Rail
No
Continuous output rated temperature C
50°C
Continuous power W
750 Watts
Fan bearing technology
Rifle Bearing
Intel C6C7 sleep state compatible
Yes
Special Technology
OVP (Over Voltage)
UVP (Under Voltage)
SCP (Short Circuit)
OTP (Over Temp)
OPP (Over Power)
Protections
OVP (Over Voltage)
UVP (Under Voltage)
SCP (Short Circuit)
OTP (Over Temp)
OPP (Over Power)