Anker PowerCore III Elite 25600 60W + PowerPort III 65W Pod
Anker PowerCore III Elite 25600 60W B1290012
The Anker Advantage: Join the 55 million+ powered by our leading technology.
Huge Cell Capacity: With a massive 25,600mAh cell capacity, you can charge an iPhone 11 more than 5 times, a Samsung Galaxy S20 more than 4 times, or provide a full charge to a 13.4ʺ MacBook.
Laptop Charging On-The-Go: If your laptop is running low, just pull out PowerCore to get a high-speed charge wherever you are.
Charge 3 Devices Simultaneously: With a 60W USB-C port and two 18W USB ports, PowerCore delivers powerful charging to up to 3 devices at the same time. Note: Both USB ports share a total output of 18W.
What You Get: PowerCore III Elite 25600 60W portable charger, PowerPort III 65W Pod wall charger, USB-C to USB-C cable, travel pouch.
Connector type: USB Type C.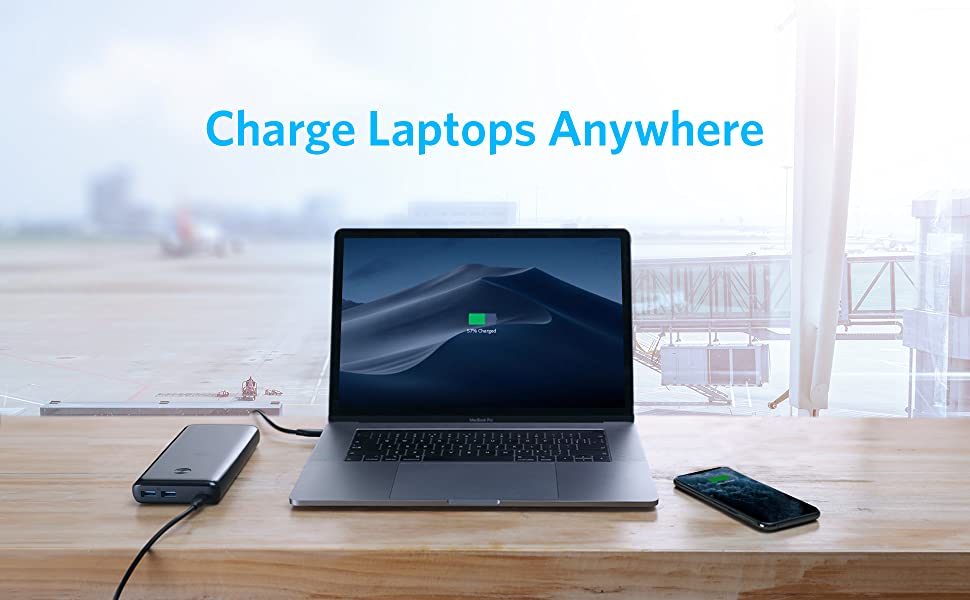 Everything You Need
An included 65W Power IQ 3.0 charger allows you to recharge your PowerCore straight from the box, and can also offer powerful charging to your other mobile devices.
Simultaneous Charging
A 60W USB-C port combines with dual 18W USB-A ports to offer simultaneous high-speed charging to up to 3 devices. Note: the total max output when charging 3 devices is 75W.
Safer Charging for Accessories
A trickle-charging mode is designed specifically to provide safe, stable charging to low-power devices such as Bluetooth earphones.
PowerCore III Elite 25600 60W + PowerPort III 65W Pod
The Ultra-Powerful Power Delivery Charging Bundle
Huge Cell Capacity
The 25,600mAh cell capacity gives you the freedom to keep your mobile devices charged for an entire week, no matter where you are.
Charge Laptops Anywhere
An ultra-powerful 60W USB-C port combined with PowerCore's ultra-high cell capacity means you can charge a wide range of laptops on-the-go including MacBook 13.4ʺ, Lenovo 720S, and Dell XPS 13.
Rapid Recharge
Connect the included wall charger to the Power Delivery USB-C port to refuel your PowerCore in just 3 hours.
Trickle-Charging Mode
Designed to provide optimized charging to low-power devices such as earphones, Bluetooth speakers, and other accessories. To activate, press the power button twice or press and hold for 2 seconds until the LED indicator turns green.
Compatibility
iPhone 11 / 11 Pro / Max / Samsung S20.
MacBook 13.4 / Dell XPS 13 9360 / Lenovo Yoga 720.
HP EliteBook 1050 G1 / HP Spectre x360.
25,600mAh is the total of the nominal rated capacity of internal battery cells.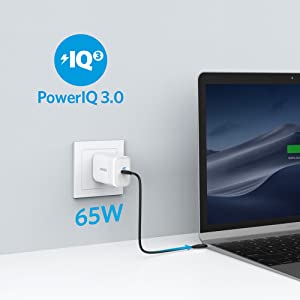 For more information about this product visit official website of Anker
For more related products visit us at our website